New Arrival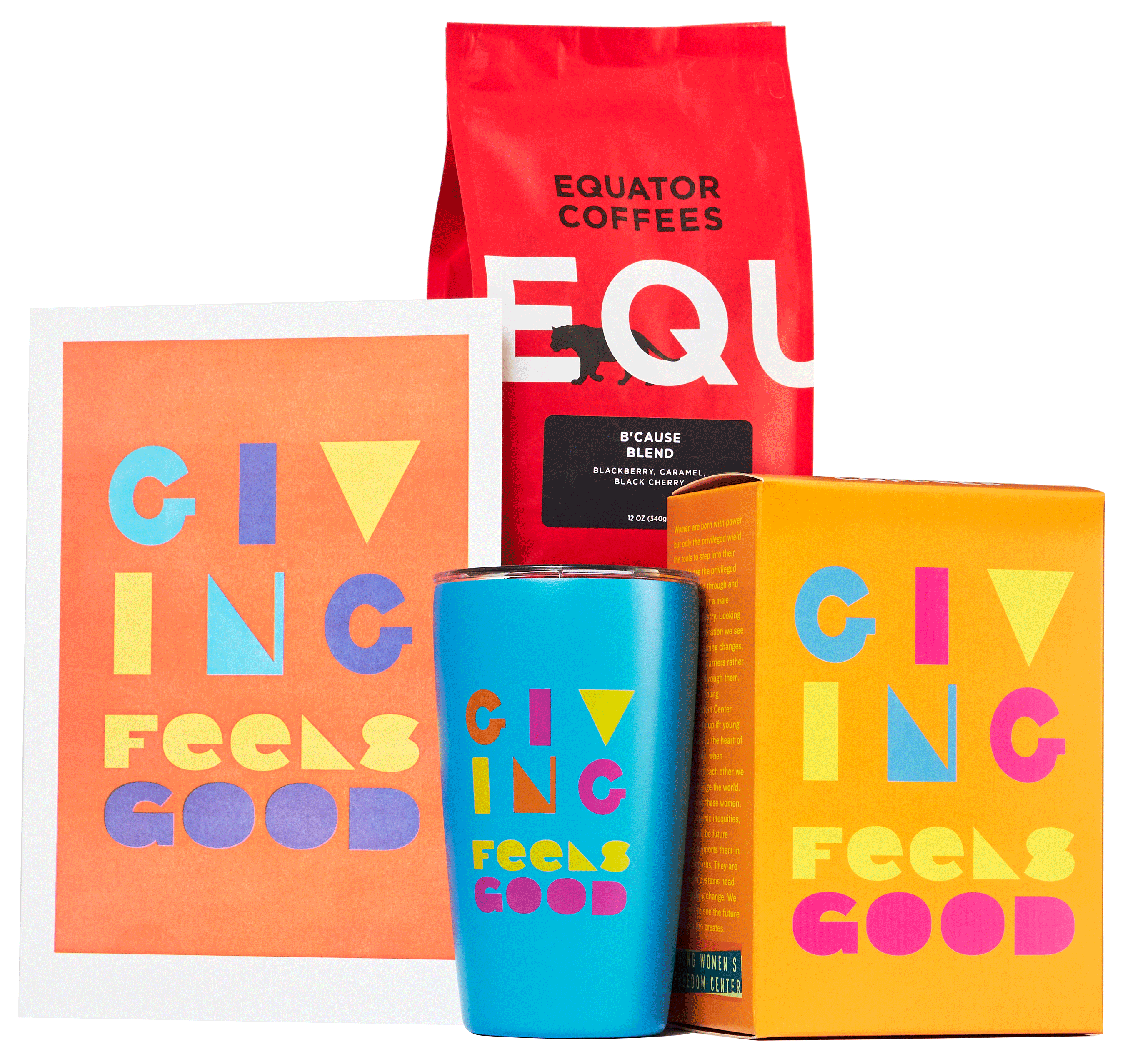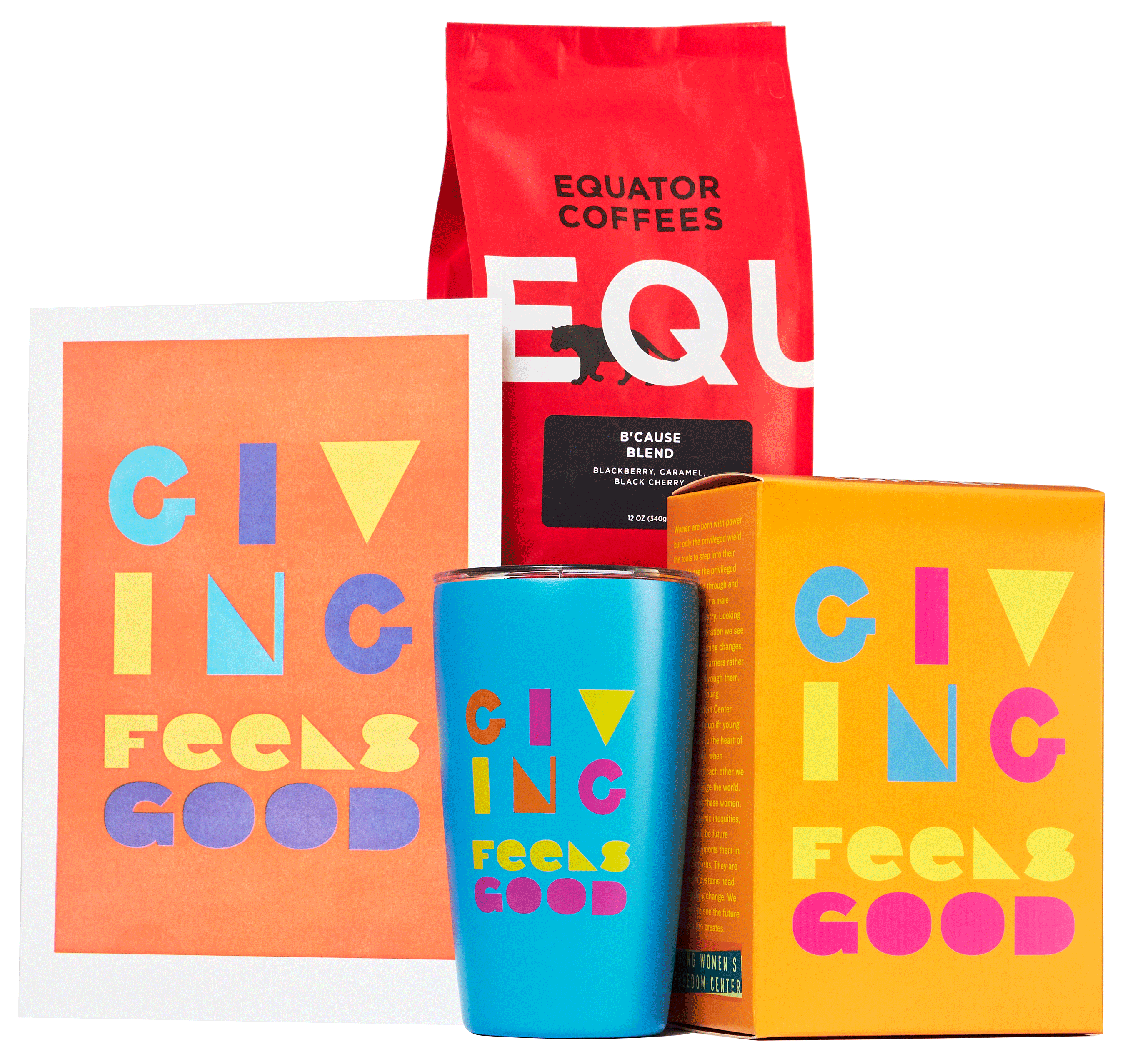 B'Cause Blend x George McCalman Set
Blackberry, Caramel, Black Cherry
For every B'Cause Blend x George McCalman bundle sold, Equator and MiiR will proudly donate $10 to the Young Women's Freedom Center.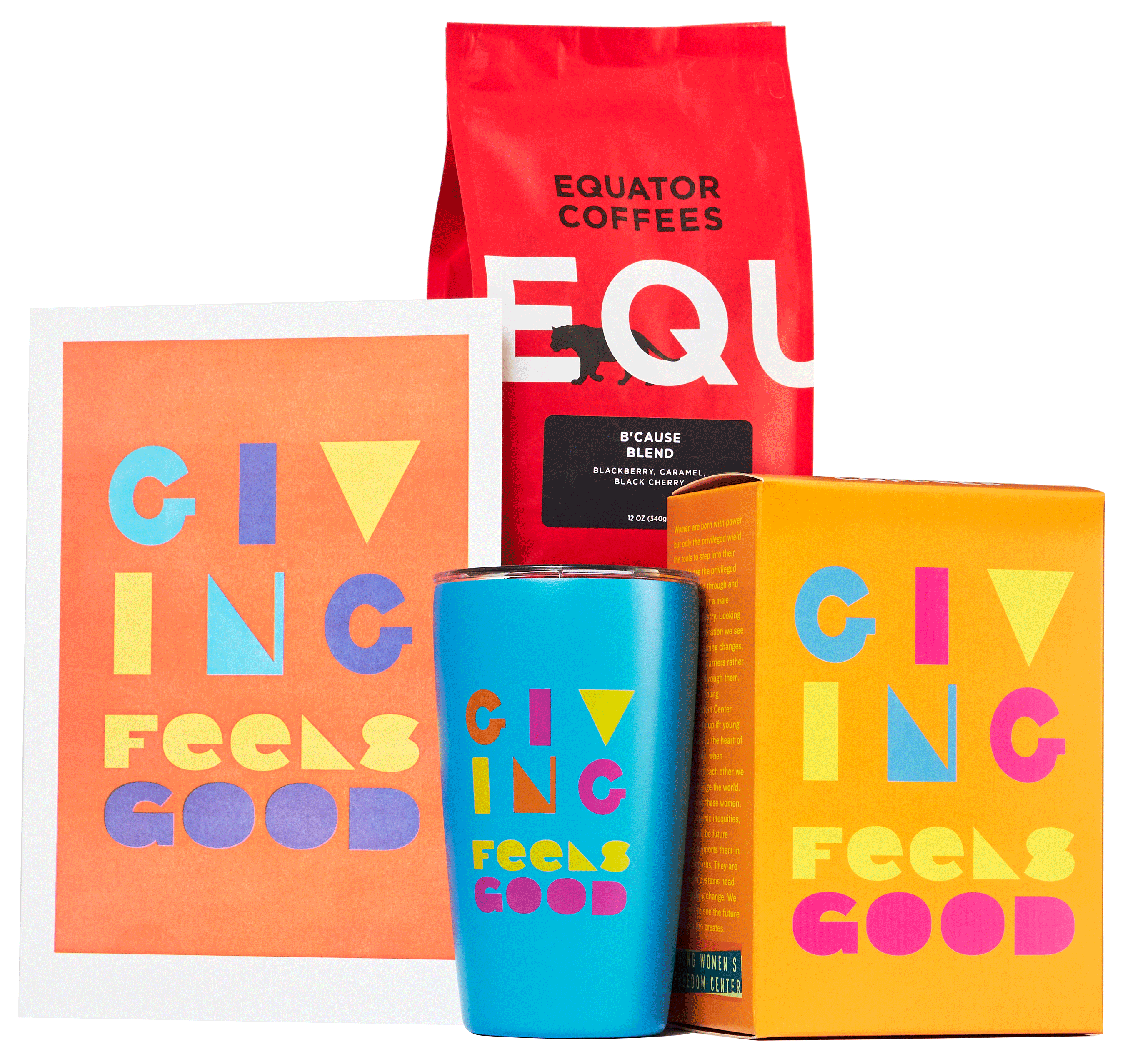 B'Cause Blend x George McCalman Set
$55.00
Origin
Colombia, Ethiopia, Kenya
Roast Level
Light
Med Lt
Med
Med Drk
Dark
Tastes Like
Blackberry, Caramel, Black Cherry
Berries, Chocolatey, Spicy
Altitude
Various
Variety
Various
Processing
Natural, Washed
B'Cause, Giving Feels Good
For every bundle sold, $10 will donated to the Young Women's Freedom Center — an organization which has been lifting the voices of young women and helping build collective power to transform their communities for over 25 years.
This limited bundle was exclusively designed by renowned San Francisco artist George McCalman and produced in collaboration with MiiR. Each bundle contains a limited-edition 12oz MiiR tumbler, a letterpress print from our friends at Dependable Letterpress, and a 12oz bag of our brand new B'Cause Blend coffee.
The goals of B'Cause are simple, to collaborate with artists in our community and highlight their incredible work. We want to raise funds and develop long-term, beneficial relationships with non-profit organizations that are working to make our community a better place for all.
We believe that our actions matter and that this endeavor will make a positive impact in our community, b'cause giving feels good!
ABOUT THE YOUNG WOMEN'S FREEDOM CENTER
The heart of the B'Cause project is to benefit a non-profit that both Equator and our artists believe in. This collaboration benefits the Young Women's Freedom Center, a leadership and advocacy organization led by systems-involved cis and trans women and young women, trans men and young men, and gender-expansive people of color who have grown up in poverty, worked in the underground street economies, and have been criminalized by social services such as foster care, welfare, and the mental health systems.
Our goal with this campaign is to not only raise money for YWFC, but to also raise awareness for their cause and build a long-term support network through job placement opportunities at Equator Coffees and beyond.
COLLABORATING WITH GEORGE McCALMAN
We've been fans of George McCalman for years. He is an incredibly talented artist who's raw, authentic story-telling is the perfect partnership to launch our B'Cause Artist Series. George stands up for what he believes in and his passion and energy set the perfect tone for the project right from the start.
He has a unique ability to both embrace and rebel traditional modes of design, while simultaneously bringing a beautifully clean and articulate style to this campaign. George's concept, to capture the feeling of giving, communicates the essence and joy of what it feels like to give.
Read More