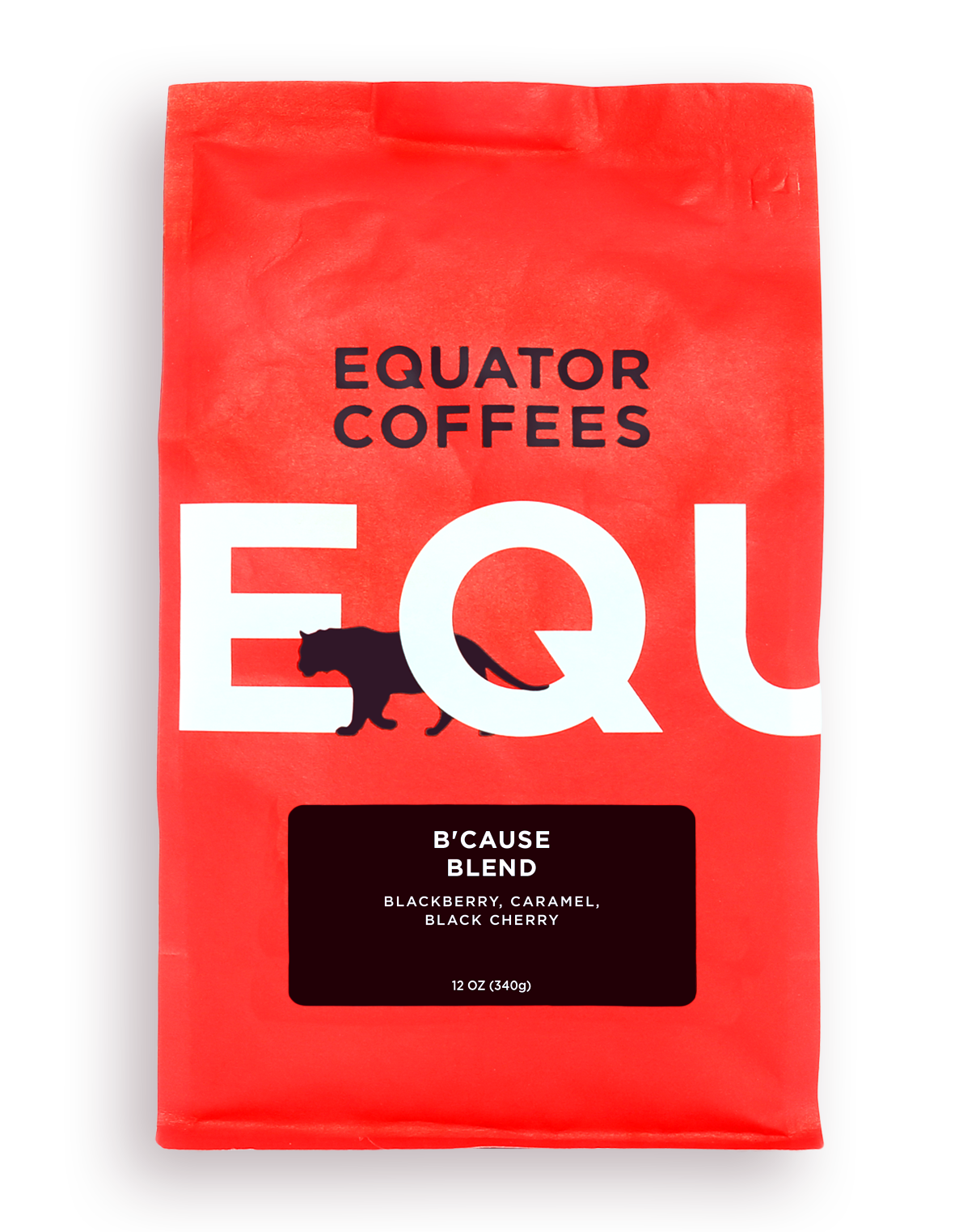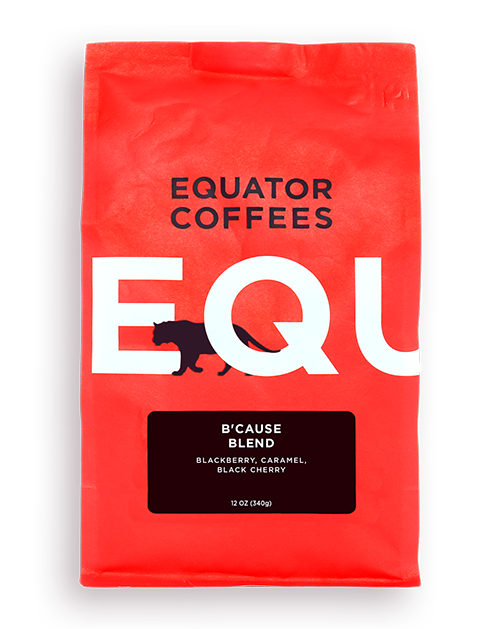 B'Cause Blend
Equator gives back to our local and global communities by contributing one dollar for each bag of B'Cause Blend to cause-driven organizations. Our current B'Cause beneficiary is the It Gets Better Project.
This coffee features notes of blackberry, caramel and black cherry.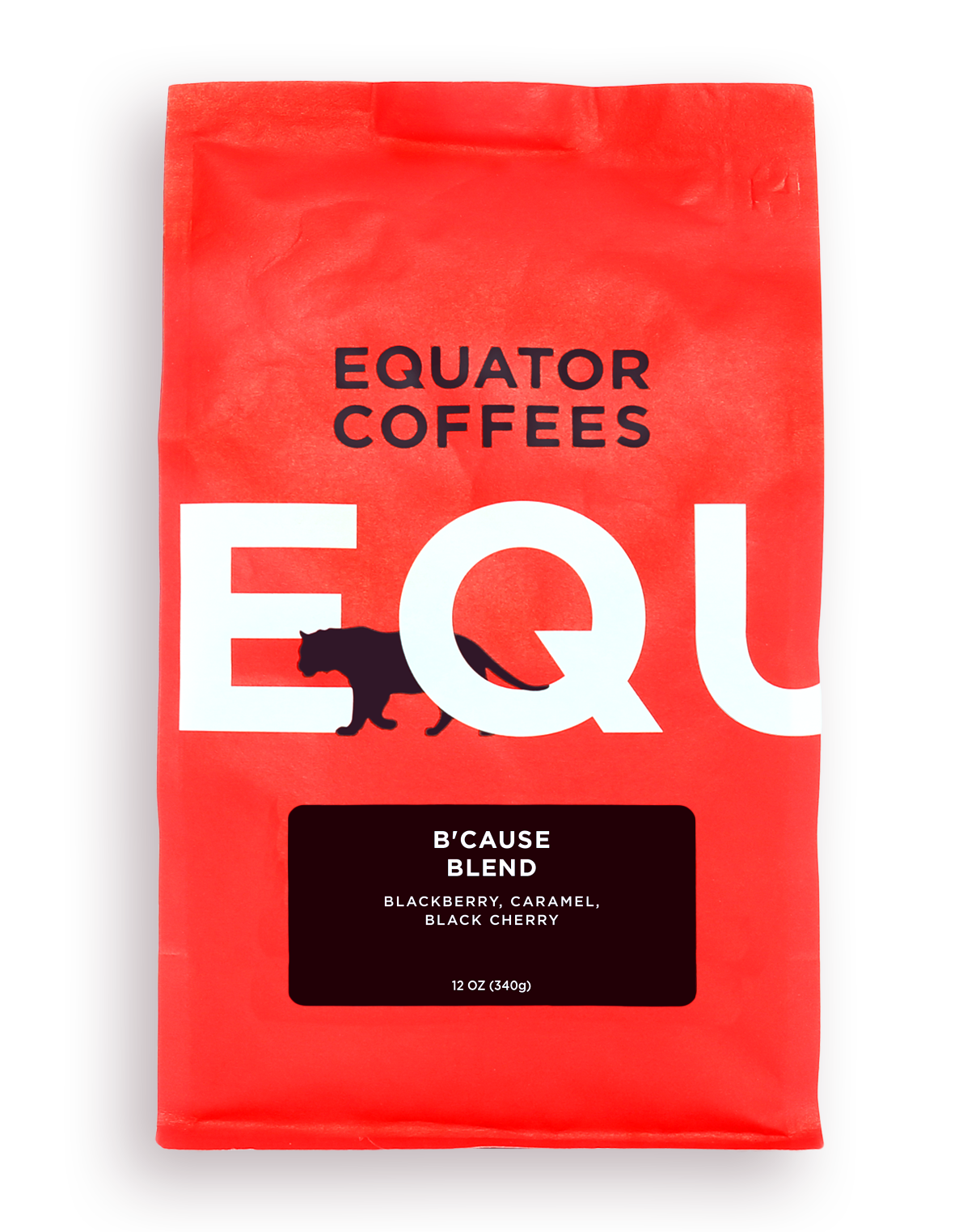 Origin
Colombia, Ethiopia, Kenya
Roast Level
Light
Med Lt
Med
Med Drk
Dark
Tastes Like
Silky with flavors of blackberry, black cherry, caramel, coco nibs and nutmeg.
Berries, Chocolatey, Spicy
Altitude
Various
Variety
Various
Processing
Natural, Washed
Giving Feels Good
For every tumbler sold, we'll donate $5 to one of our favorite LGBTQ+ advocacy organizations: The It Gets Better Project. Their mission to uplift, empower, and connect youth around the world through storytelling and community building is one we're proud to support.
The goals of B'Cause are simple, to collaborate with artists in our community and highlight their incredible work. We want to raise funds and develop long-term, beneficial relationships with non-profit organizations that are working to make our community a better place for all.
We believe that our actions matter and that this endeavor will make a positive impact in our community, b'cause giving feels good!
ABOUT THE IT GETS BETTER PROJECT
In 2010, Dan Savage and his partner, Terry Miller, uttered three words that would give rise to a global movement focused on the empowerment of LGBTQ+ youth—it gets better. What began as a wildly successful social media campaign to provide hope and encouragement to young LGBTQ+ people has evolved into a major, multimedia platform capable of reaching millions of young people every year.
The It Gets Better Project builds community both internationally and locally by (a) cultivating a growing network of global affiliates that have embraced the It Gets Better Project's mission to support LGBTQ+ youth in their home countries, (b) engaging with young LGBTQ+ people both on and offline, and (c) connecting them to local community service providers that can provide on-the-ground assistance.
COLLABORATING WITH LUCY KIRK
Lucy Kirk is an illustrator and ceramist based in Bristol, UK. Her whimsical use of color and optimistic style bring a playful and fresh edge to our second B'cause Artist Series.

Lucy's interpretation of our iconic 26-year old Bengal tiger icon has ushered in a new era of how we view our brand icon. Our tiger has stood as a representation of rarity, grace, and power, but now she is an ally, a supporter, an uplifter, and still fierce as ever.
Read More