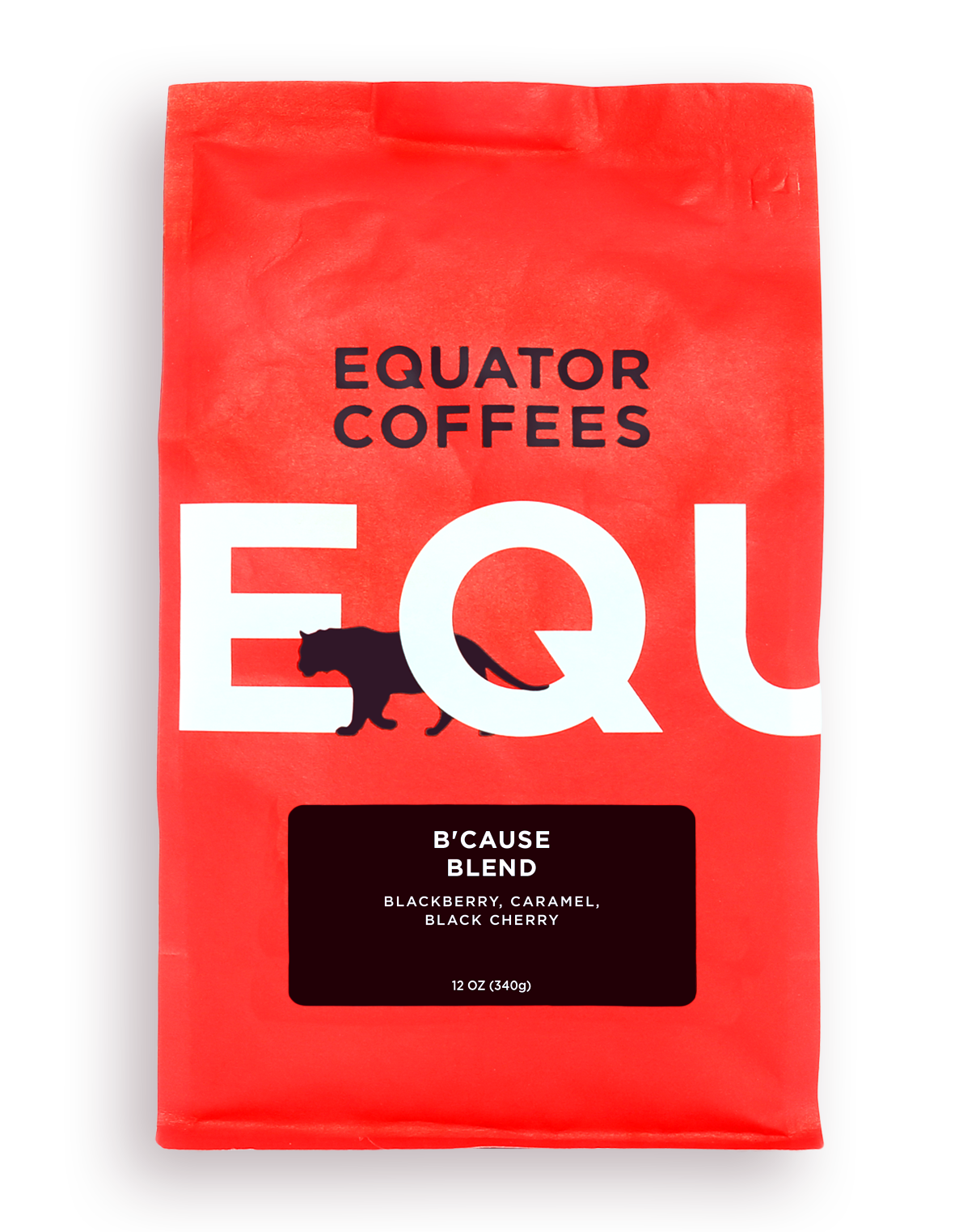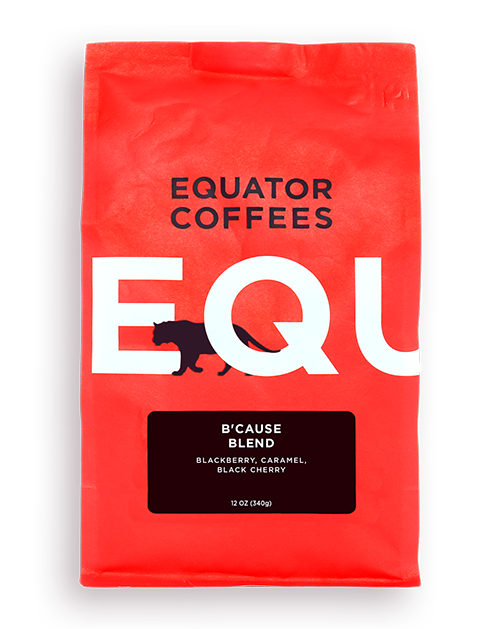 B'Cause Blend
A flavorful blend that supports cause-driven organizations that promote equity and sustainability. It features notes of blackberry, caramel and black cherry.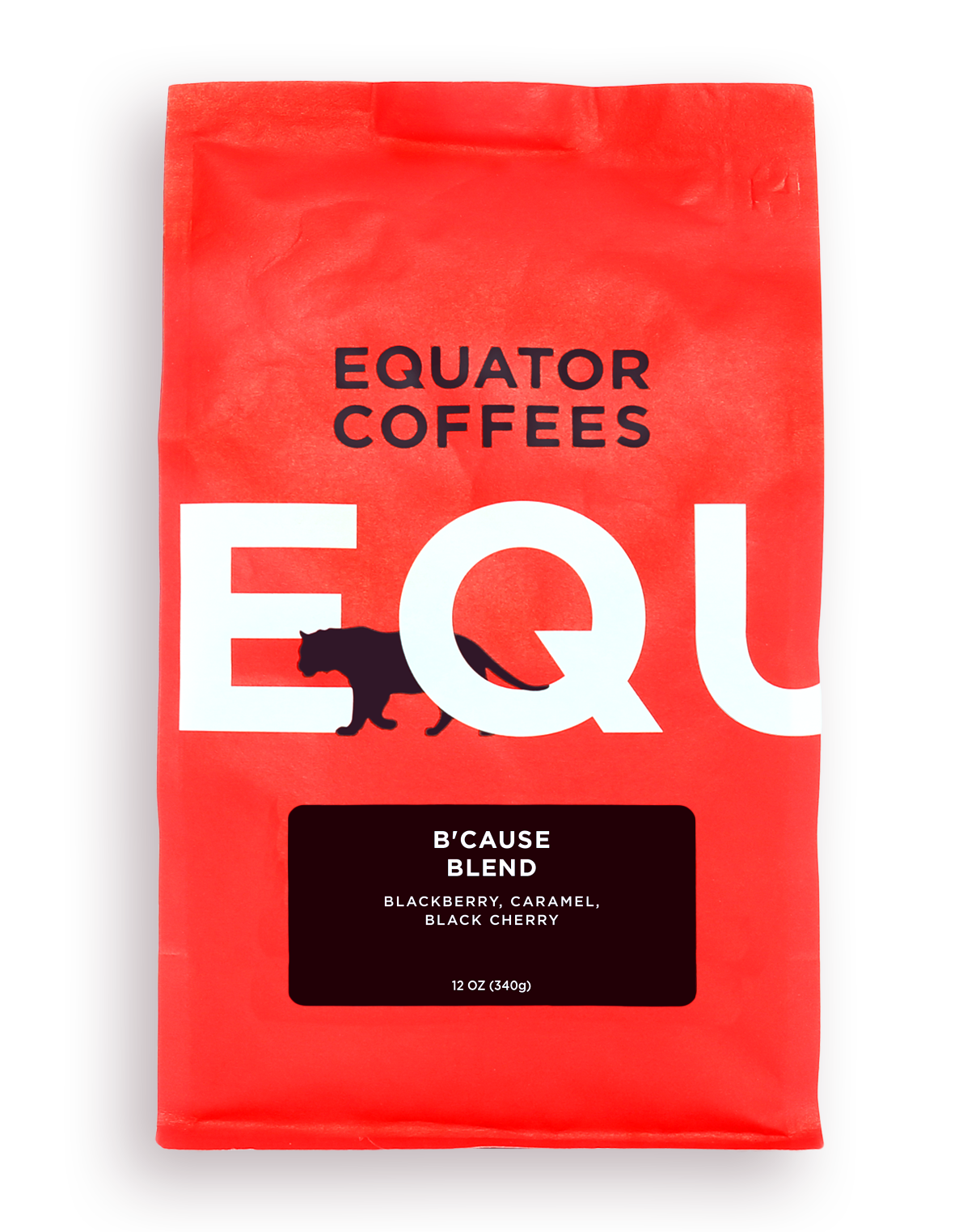 Origin
Colombia, Ethiopia, Kenya
Roast Level
Light
Med Lt
Med
Med Drk
Dark
Tastes Like
Silky with flavors of blackberry, black cherry, caramel, coco nibs and nutmeg.
Berries, Chocolatey, Spicy
Altitude
Various
Variety
Various
Processing
Natural, Washed
The Story
Equator gives back to our local and global communities by contributing one dollar for each bag of B'Cause Blend sold to organizations we love. Now through the end of July, donations are being collected for NAACP Legal Defense Fund (LDF), America's premier legal organization fighting for racial justice. Through litigation, advocacy, and public education, LDF seeks structural changes to expand democracy, eliminate disparities, and achieve racial justice in a society that fulfills the promise of equality for all Americans.
B'Cause Blend was inspired by the fruit-forward flavor characteristics found in traditional Mocha Java-style blends. The foundation of this blend a dried-in- the-fruit natural processed coffee we refer to as Ethiopia Ardi. We source this coffee form a supplier that combines small, intensely fruity lots from the Gugi and Sidama growing regions. The Ardi contributes a foundation of berry-like fruit to the blend. This component is complimented by two washed coffees, one from Kenya and the other from the Antioquia region in Colombia. The bright and assertive Kenyan coffee helps bring out the delicious fruit flavors in the blend, while the smooth and spicy Colombia coffee adds notes of chocolate and provides balance. The roast profile and solidly medium roast degree are designed to highlight fruit flavors and caramel-like sweetness.
Read More