New Arrival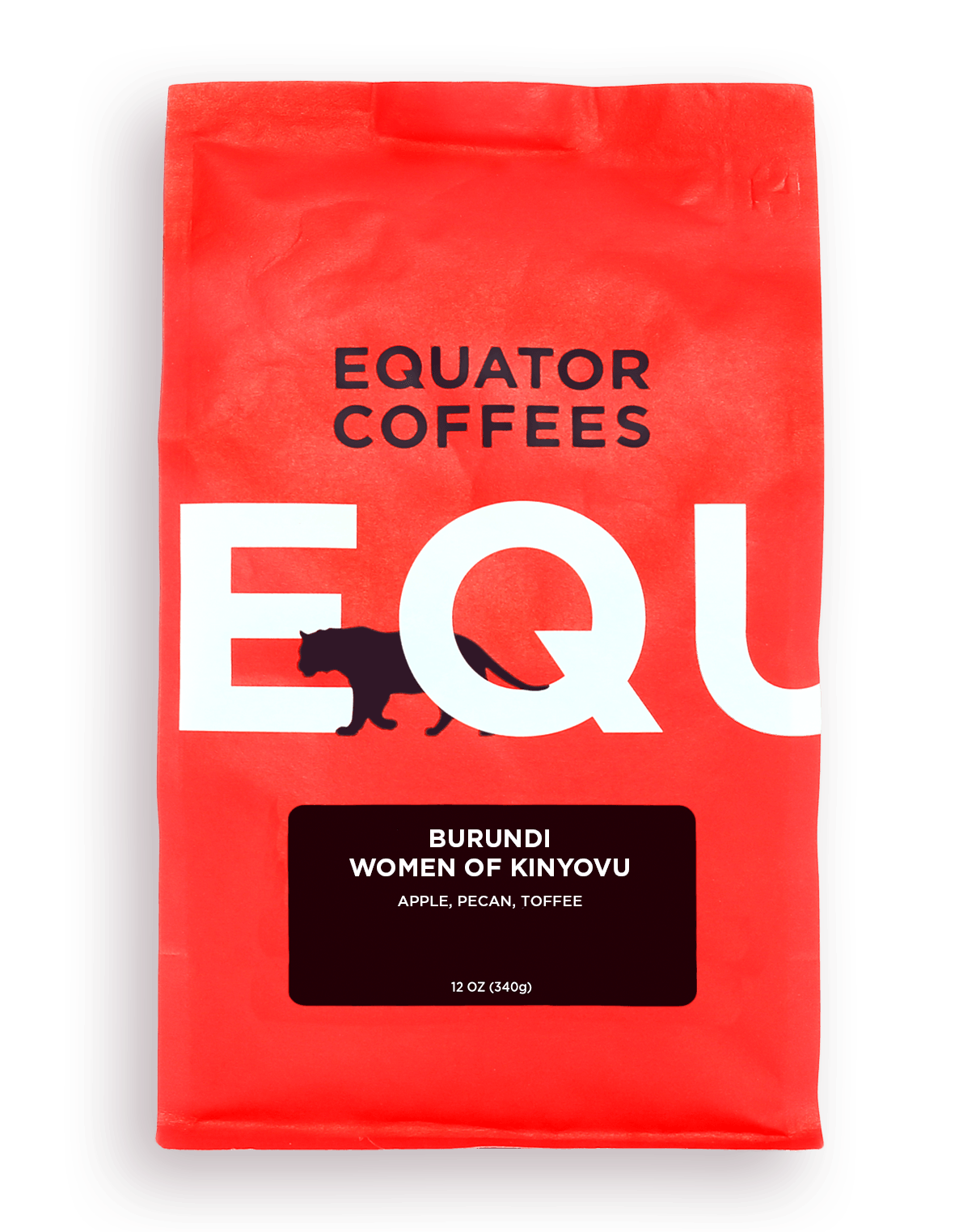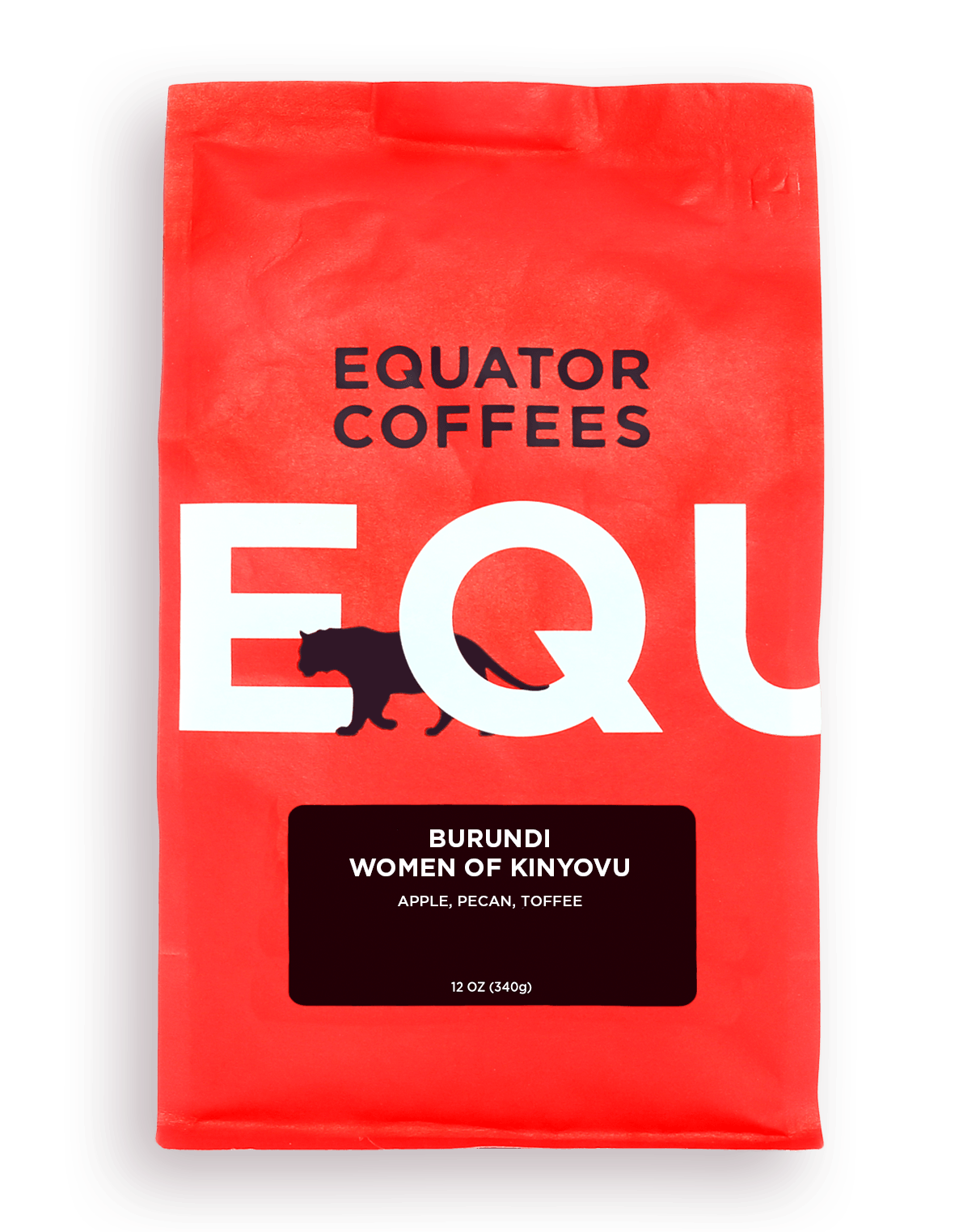 Burundi Women of Kinyovu
Apple, Pecan, Toffee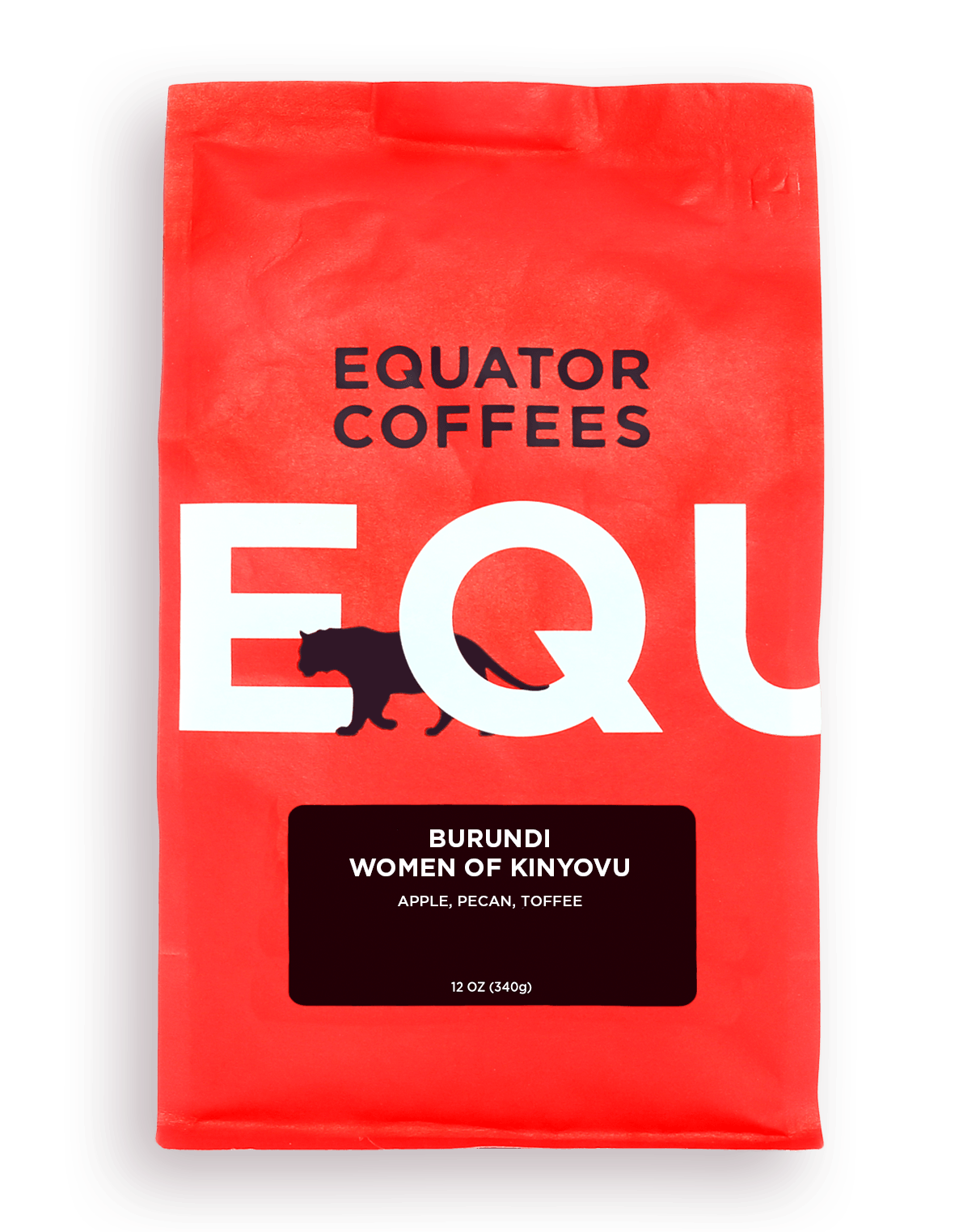 Burundi Women of Kinyovu
$18.50
Origin
Producer: Kinyovu Washing Station
Kayanza Province
Roast Level
Light
Med Lt
Med
Med Drk
Dark
Tastes Like
Sweet and spicy, with flavors of apple, pecan, toffee, and clove.
Citrusy, Spicy, Nutty
Altitude
5,750 – 6,250 feet
Variety
Bourbon
Processing
Washed
The Story
We are happy to be featuring coffee from the Kinyovu washing station in Burundi for the fourth year in a row. Kinyovu is located in the Kayanza growing region along Burundi's northern border with Rwanda, an area known for producing some of the best coffee in the country, as this lot demonstrates. This coffee was brought to our attention by Jeanine Niyonzima-Aroian, through her company JNP Coffee. Founded in 2012, JNP Coffee focuses on gender equity in East Africa by educating women farmers on high-quality coffee production and providing them with leadership and financial literacy trainings. JNP Coffee pays premiums to women farmers to promote quality and help ensure sustainability.
The washing station in Kinyovu processes coffee for women producers of the Burundi chapter of the International Women's Coffee Association, the first African chapter of IWCA to become a legally recognized entity. The Burundi chapter of the IWCA began with a group of eight women representing Burundi's coffee growing regions, transportation, exportation and quality assessment sectors. The IWCA provides access to business opportunities in the coffee industry, as well as social, economic and political empowerment for women in coffee communities around the world.
For this lot, coffee cherries are handpicked daily, sorted and delivered to the washing stations late in the day. Each farmer's delivery is processed the same day, thus producing lots like this one that can be traced to specific producers. The coffee is fermented for 18 to 24 hours, and then soaked in clean water in order to bring out brightness and clarity of flavor. The coffee is then pre-dried under shade, and then sun-dried on raised beds. This careful attention to processing and the abundance of heirloom Bourbon varieties in the region contribute to the outstanding cup quality exemplified by this lot.
Read More