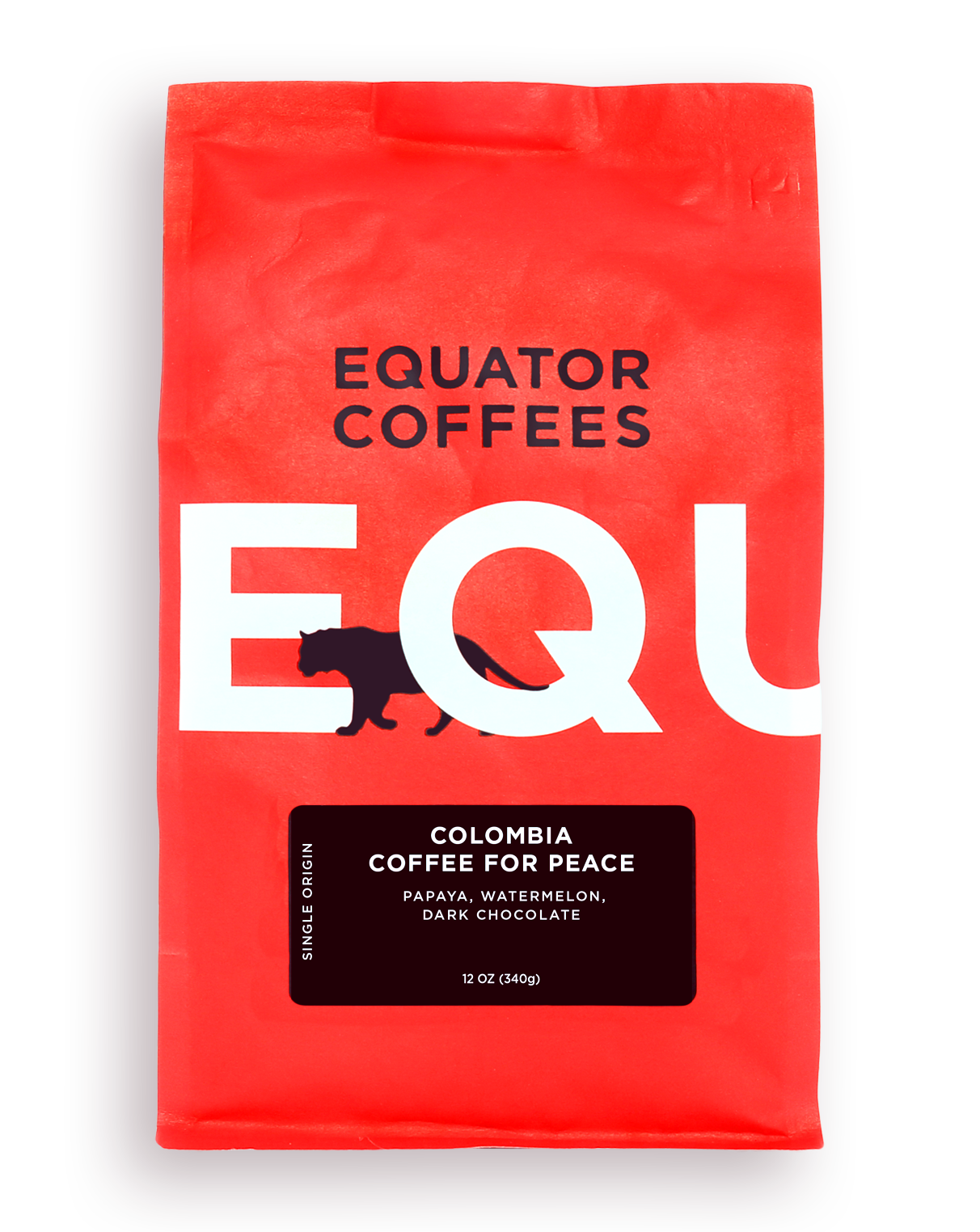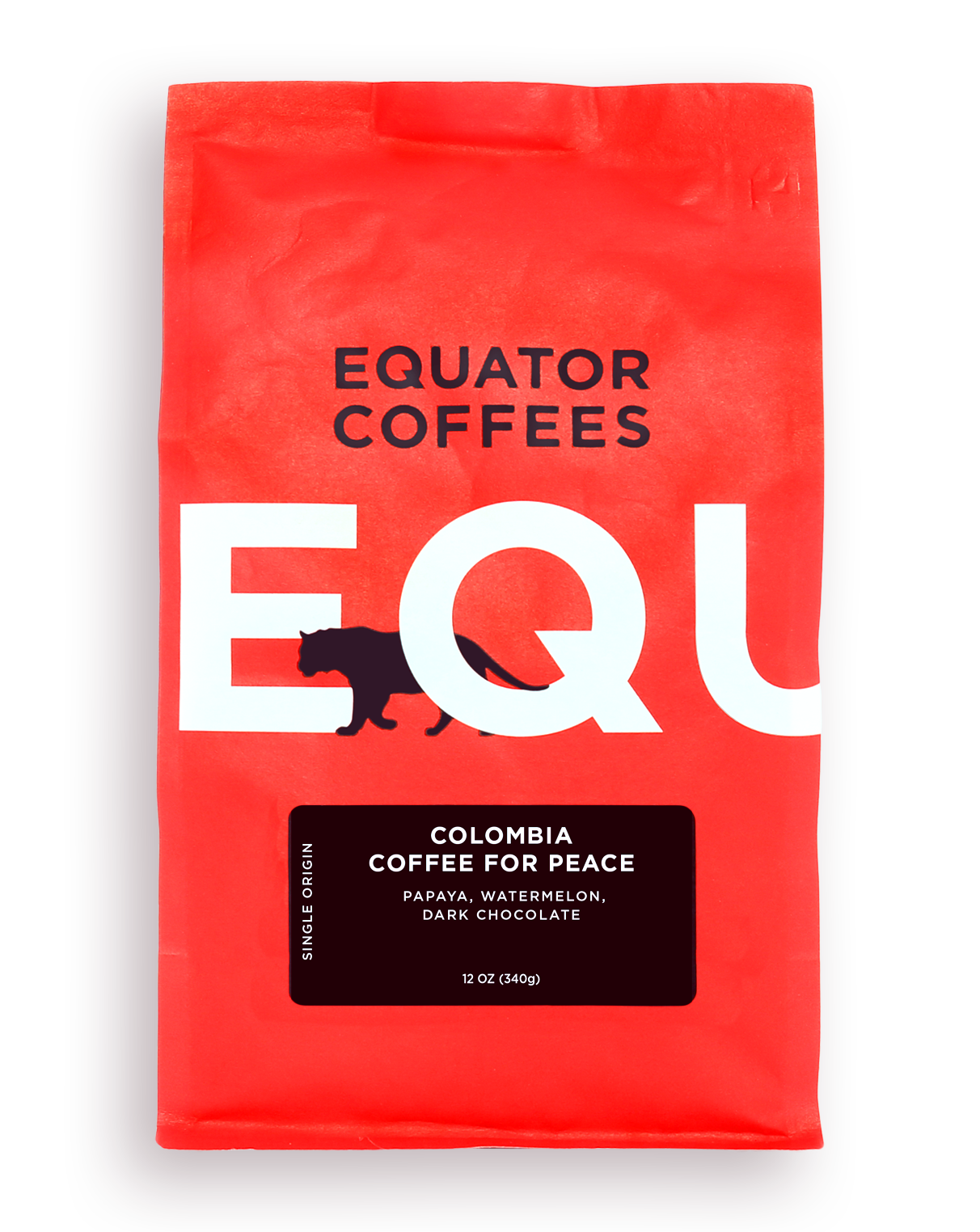 Colombia Coffee for Peace
Papaya, Watermelon, Dark Chocolate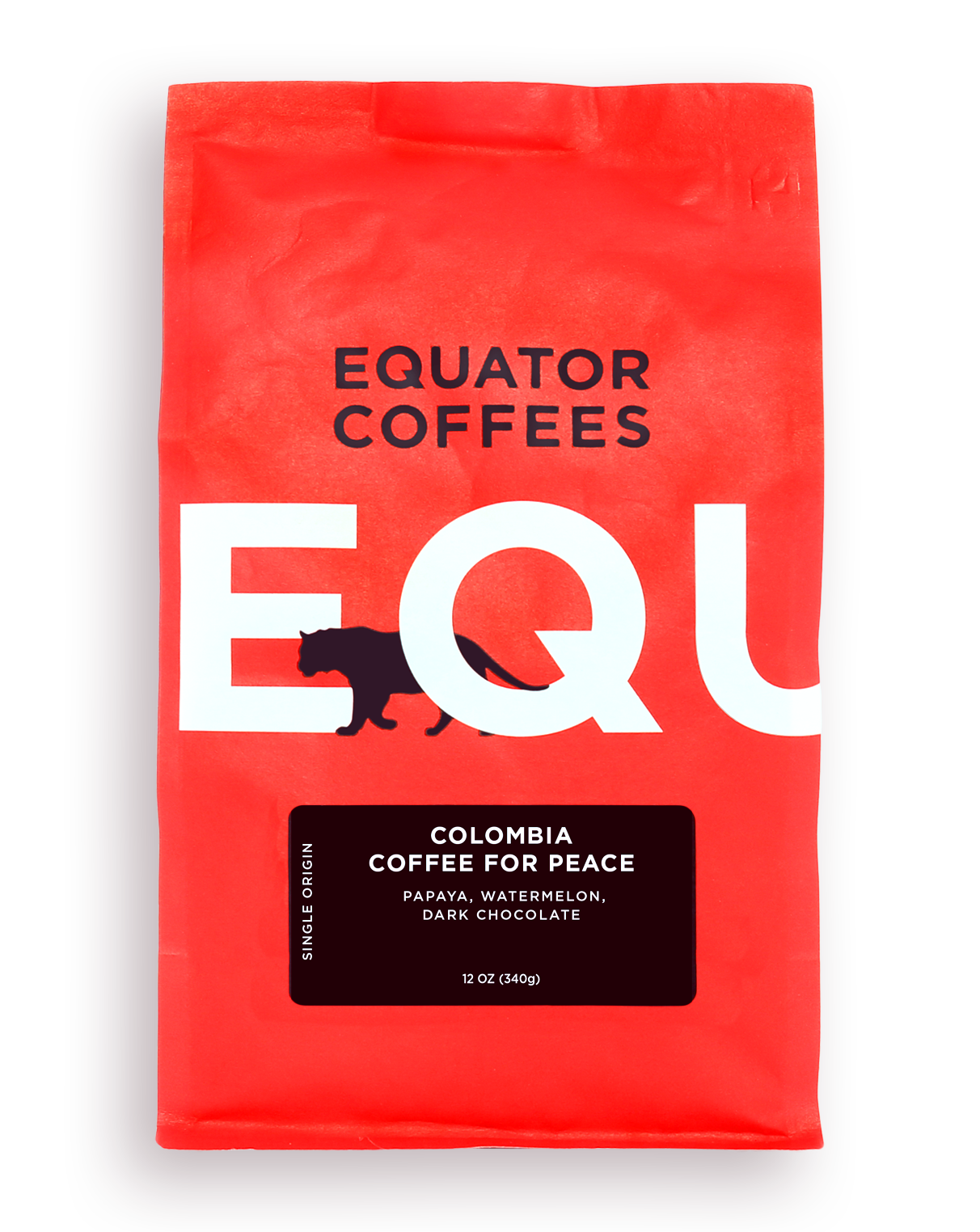 Colombia Coffee for Peace
$24.00
Origin
Producer: Victor Chachuz Guevara
Farm: Palermo
Inza, Cauca
Roast Level
Light
Med Lt
Med
Med Drk
Dark
Tastes Like
Flavors of sweet papaya, juicy watermelon, and dark chocolate.
Altitude
5,950 feet
Variety
Castillo
Processing
Washed
The Story
Presenting the first of two lots of coffee purchased at a live auction hosted by Colombia's National Federation of Coffee Growers. The Best of Cauca auction was held in the department capital Popayán, to help support farmers in the region make connections with international coffee buyers. The United States Agency for International Development helped fund the Coffee for Peace program in Colombia as the country undergoes an historic peace process. The program was set up to support coffee farmers in regions that endured over fifty years of political and drug trade-related violence. The program helps farmers leave behind the violence of the past, where production of illicit crops was a reality, and embrace a peaceful future through the production of specialty coffee. The Coffee for Peace initiative seeks to make specialty coffee a key component of the transition to peace. Through targeted technical training to improve coffee quality, and market access programs like the Best of Cauca competition, thousands of coffee farmers are beginning to make connections in specialty markets, thereby increasing their incomes, and helping to sustain the fragile peace process.

This coffee was grown and processed by Victor Chachuz Guevara, who has been involved in the coffee production process since he was 17 years old. Today he has Finca Palermo, his own farm in the municipality of Inzá, where he lives with his wife and children, who help him on the farm. His goals are to continue producing high quality coffee, improve his farm facilities, and to motivate his friends and neighbors in Inzá to produce specialty coffee. Based on its quality, his coffee was nominated by the Coffee Federation to take part in the Best of Cauca coffee competition. His coffee was judged by a pool of international buyers, including Ted Stachura, Equator's Director of Coffee. It was selected as one of the top coffees in the competition, scoring ninth place out of hundreds of coffees submitted.   
Read More