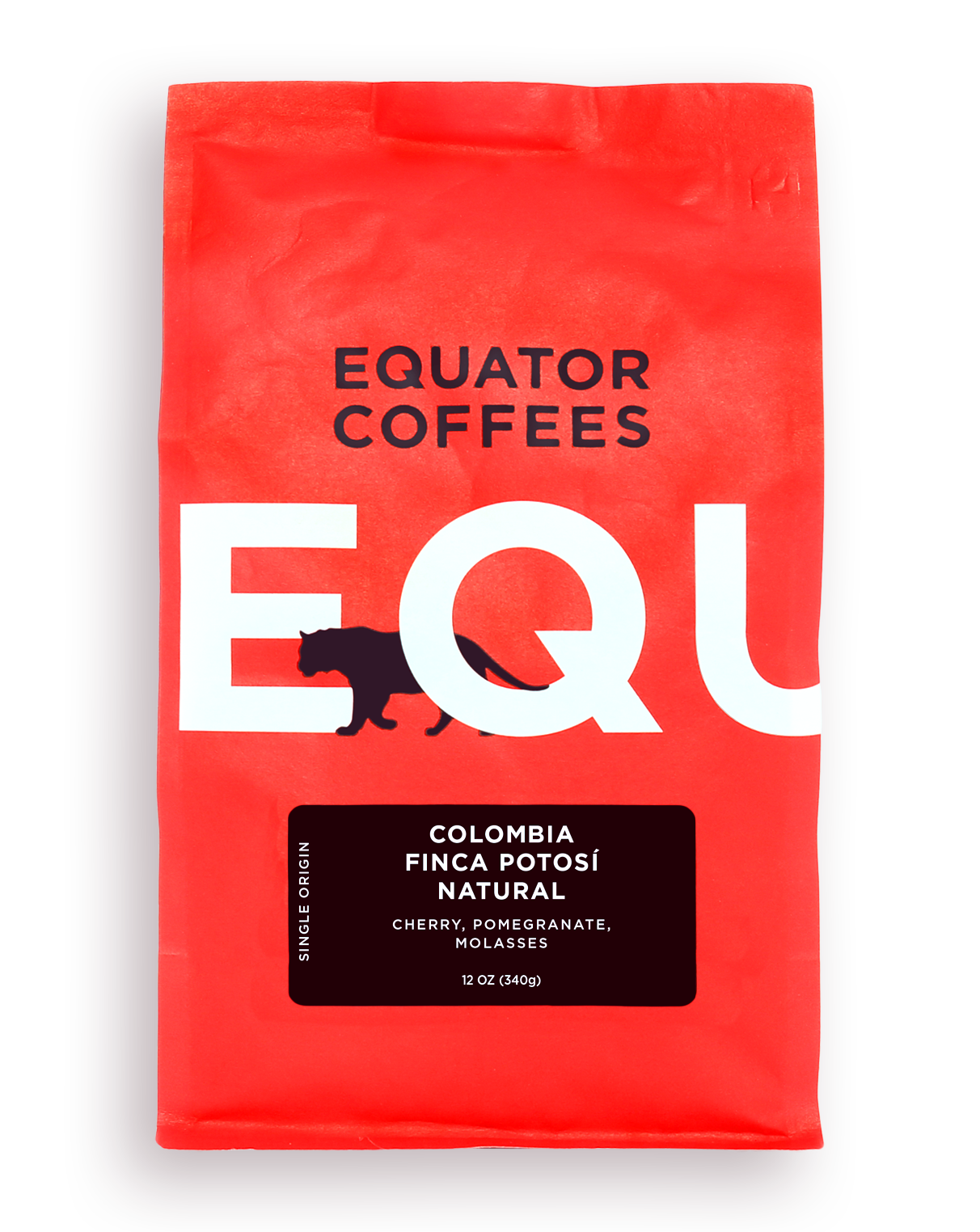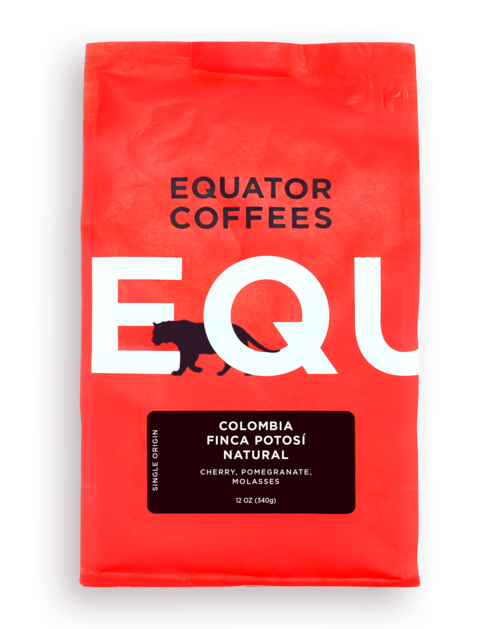 Colombia Finca Potosí Natural
Cherry, Pomegranate, Molasses
Colombia Finca Potosí Natural
$18.50
Origin
Producer: Café Granja La Esperanza
Farm: Finca Potosí
Caicedonia, Valle del Cauca, Colombia
Roast Level
Light
Med Lt
Med
Med Drk
Dark
Tastes Like
Intensely fruity and sweet with flavors of cherry, pomegranate and molasses.
Berries, Chocolatey, Spicy
Altitude
4,600 – 6,500 feet
Variety
Caturra, Colombia
Processing
Natural
The Story
We are excited to present another delicious coffee from Café Granja La Esperanza, a testament to the long-time partnership with owner Don Rigoberto Herrera. Café Granja La Esperanza operates a small collection of award-winning farms in Colombia, including Finca Potosí, where this lot comes from. Granja La Esperanza was founded in 1945 when Don Rigo's parents, Juan Antonio Herrera and Blanca Ligia Correa, decided to introduce the Yellow Bourbon, Red Bourbon and Caturra varieties to the existing Typica trees on Finca Potosí. Since then other farms have been added to the Café Granja La Esperanza family of farms, and in 2007, Don Rigo had an opportunity to lease a farm in Panama called La Carleida and won the Best of Panama coffee competition only one year later.
Finca Potosí is located in Colombia's Valle del Cauca department, in the mountains above the town of Caicedonia. This lot is made up of coffees from Caturra and Colombia variety trees and was processed using the natural, or dry method where the beans are left to dry whole with the fruit fully intact. Historically, in an effort to maintain quality and consistency, the Colombian Coffee Growers Federation would refuse to export natural process coffees because they were thought to be inferior to the washed method. Fortunately, producers such as Café Granja La Esperanza pressured the Federation to accept the unique and fruit-forward flavors this method can yield, and now they regularly approve select natural processed lots for export.
Read More