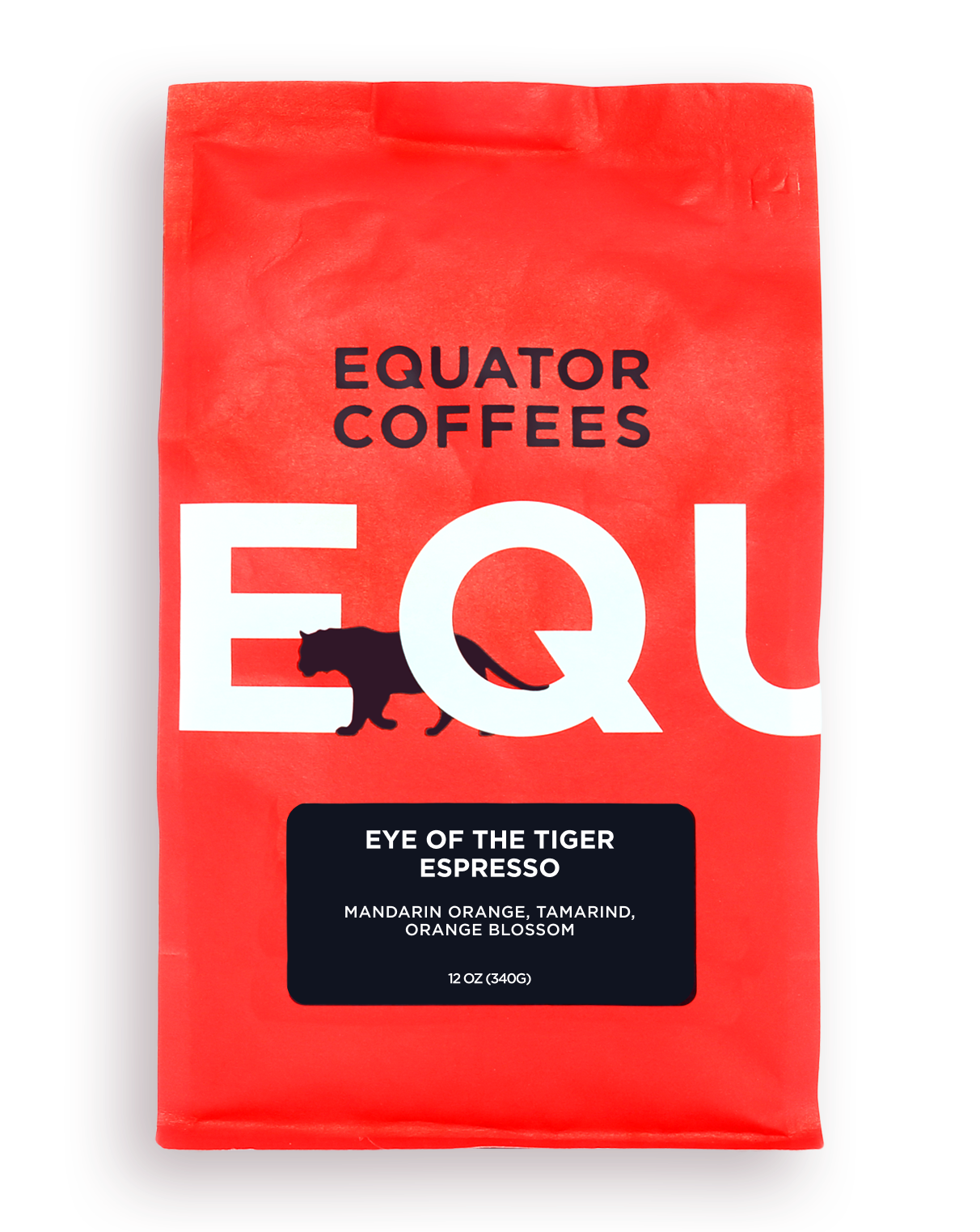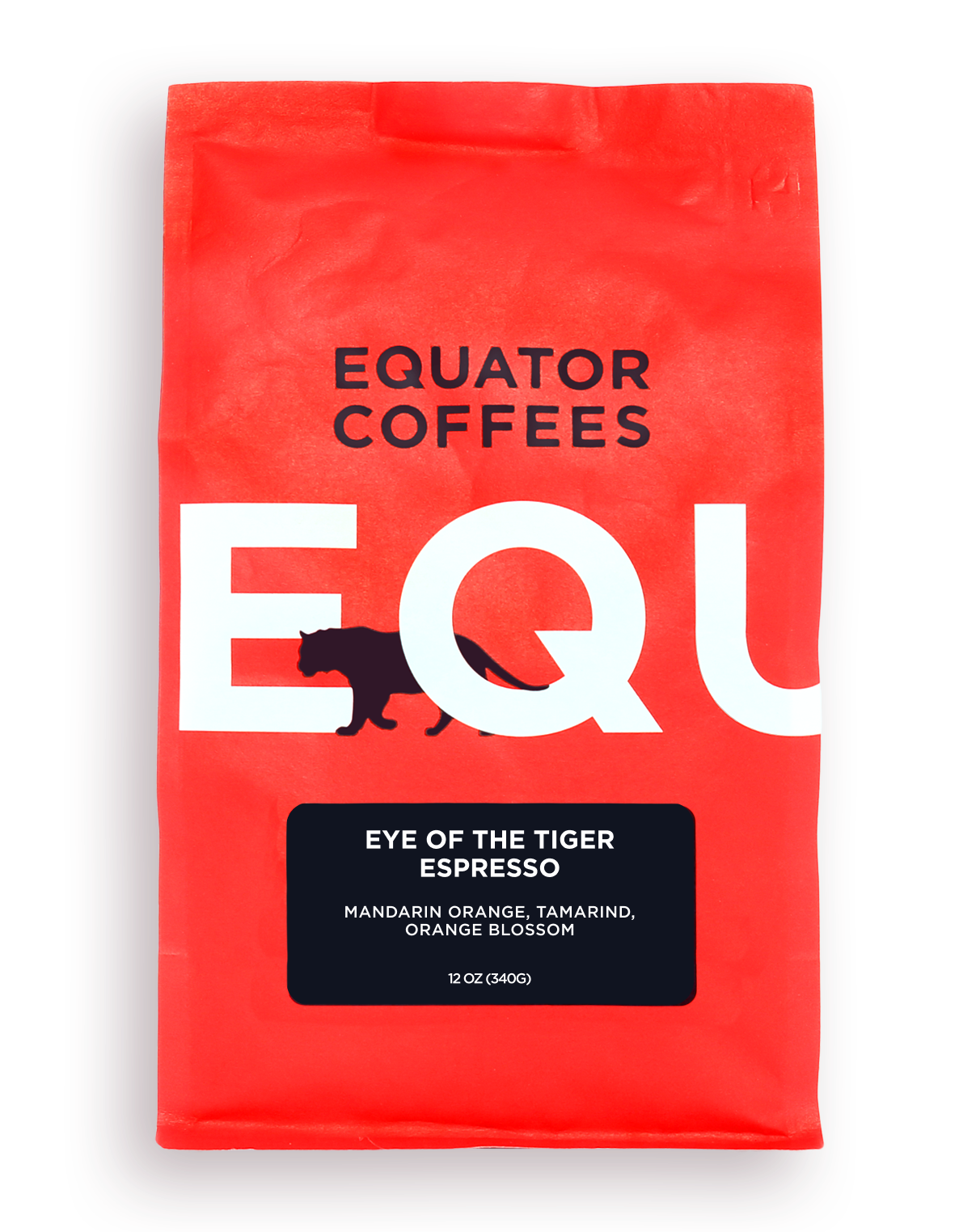 Eye of the Tiger Espresso
Mandarin Orange, Tamarind, Orange Blossom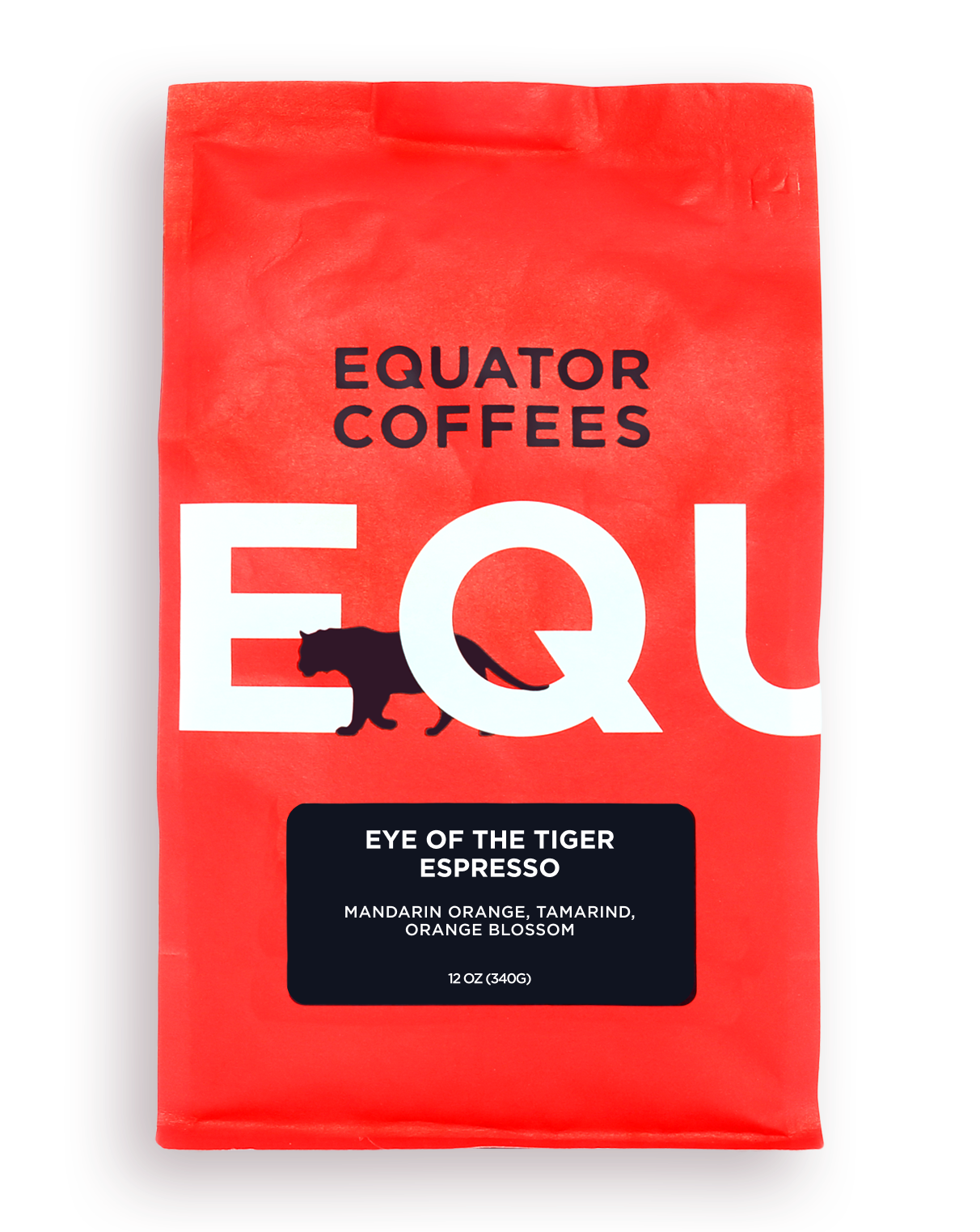 Eye of the Tiger Espresso
$17.50
Origin
Multiple Origins
Guatemala, Ethiopia
Roast Level
Light
Med Lt
Med
Med Drk
Dark
Tastes Like
Bright, clean, and floral with flavors of mandarin orange, tamarind, and orange blossom.
Citrusy, Herbal, Floral
Altitude
Various
Variety
Various
Processing
Washed
An Evolving Espresso
Presenting the latest edition of our seasonally evolving espresso blend, Eye of the Tiger. For those unfamiliar with the Eye of the Tiger concept, we do not attempt to maintain a fixed flavor profile for this blend, as we do with our year-round espresso blends. Instead, we work with in-season coffees to develop a blend that shows off the flavors of the component coffees in unique ways.
This iteration is built around a coffee produced by members of Coordinadora de Organizaciones de Desarrollo de Concepción Huista (better known as "CODECH"), a cooperative Equator has been working with for several years. CODECH was established in 1998 when the Alliance for Youth Community Development teamed up with local organizations to create an entity that would represent the interests of the municipality. Since 2004, the group has supported local smallholder farmers produce and market their coffee. This coffee's complex flavor profile and intense sweetness create the foundation of this unique seasonal espresso offering.
We then added a coffee from Abana Estate, a coffee farm established in 2009 by the Omran family that is favorably located in the scenic highlands of Ethiopia's Limu growing region. With most of the farm sitting above 2,000 meters, conditions are ideal for producing specialty coffee. Realizing this, the Omran family decided to shift their focus from producing large volumes of coffee, to producing high quality coffee instead. Since the inception of the estate almost ten years ago, quality of life for the workers and their families has been a major focus for the Omran family, specifically education and health care. Abana has donated much needed supplies to the local clinic, supported the newly built pre-school in Gera, and built sports fields which now serve as a community space. Abana Estate coffee exhibits citrusy and floral characteristics that complement the CODECH beautifully.
While there are many variables that contribute to dialing in espresso, here are the parameters that have been yielding the best results in our lab:
19 grams in, 42 grams out, in 25 seconds.
Read More