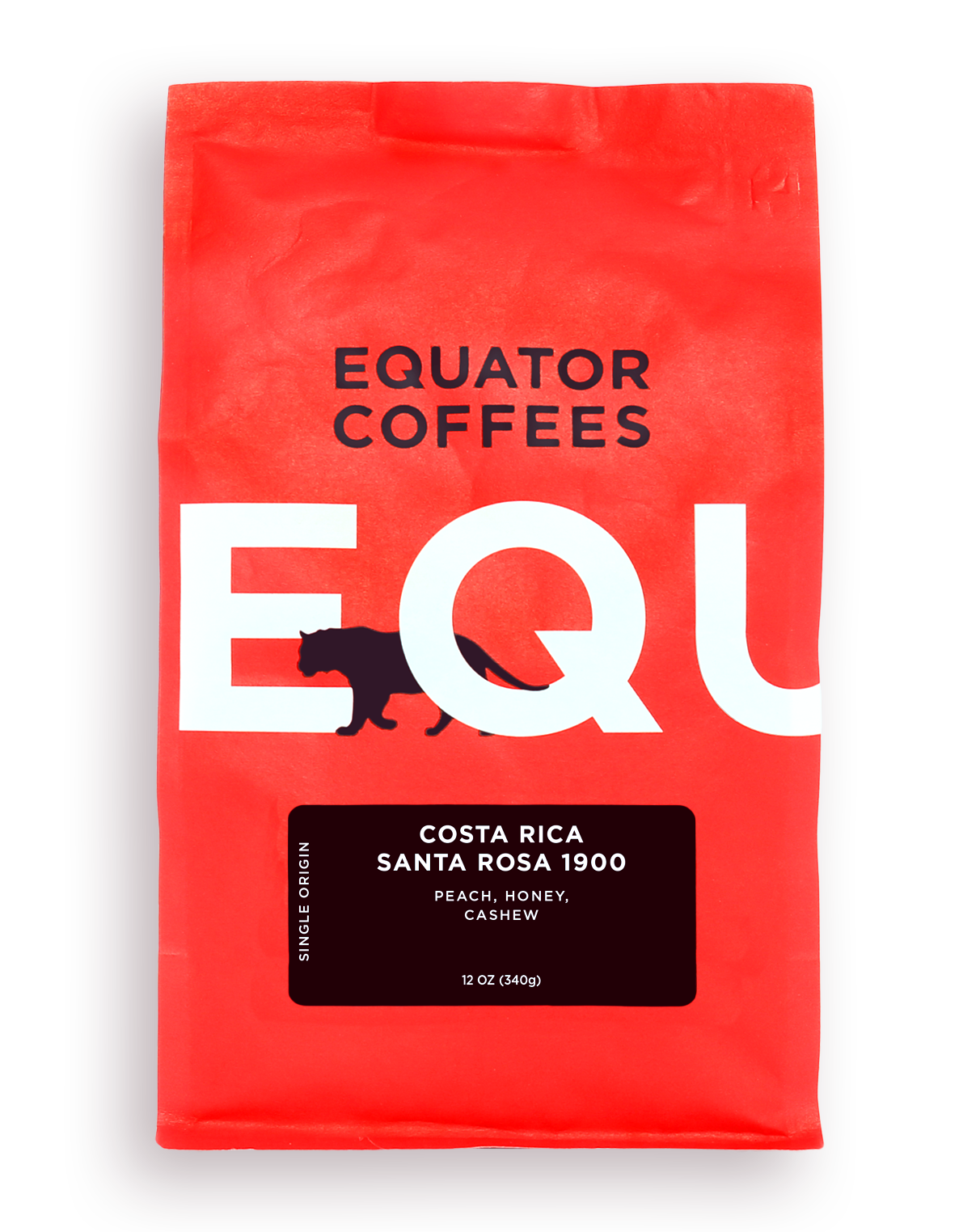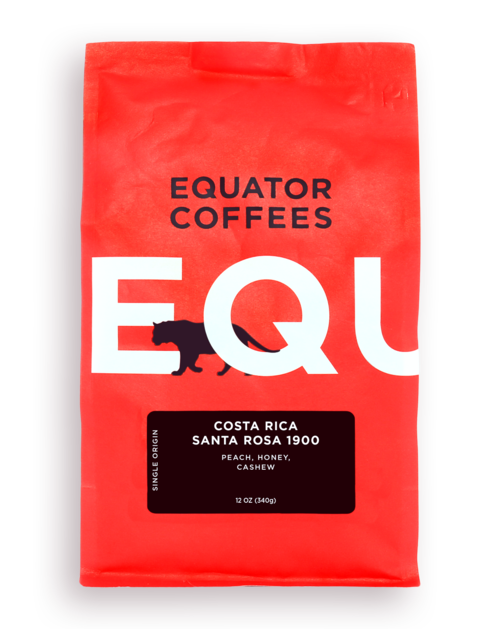 Costa Rica Santa Rosa 1900
Peach, Honey, Cashew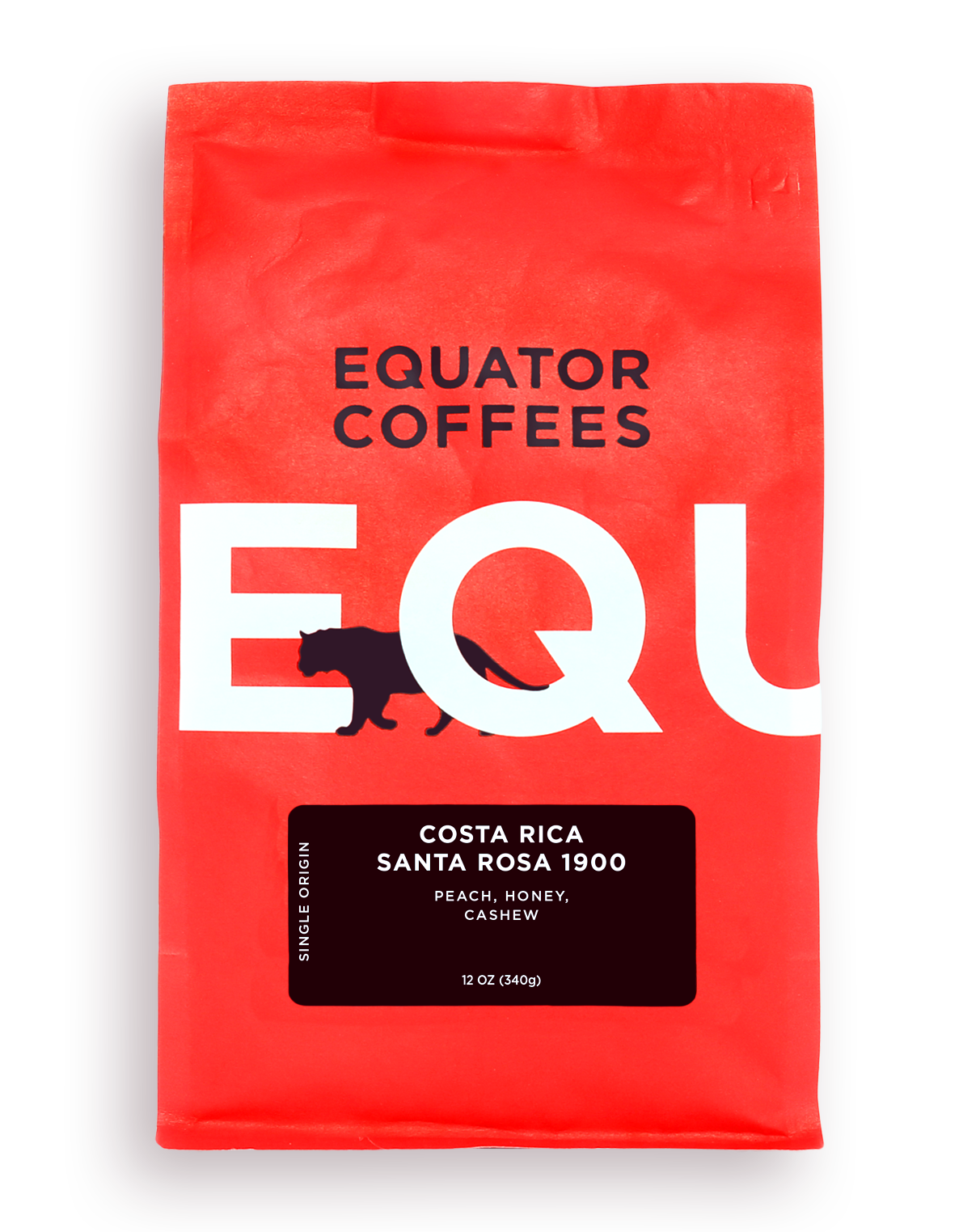 Costa Rica Santa Rosa 1900
$18.00
Origin
Farm: Finca Macho
Producer: Efraín and Gelberth Naranjo
Santa Rosa de León, Tarrazú, Costa Rica
Roast Level
Light
Med Lt
Med
Med Drk
Dark
Tastes Like
Balanced and intensely sweet with flavors of peach, honey and cashew.
Citrusy, Berries, Nutty
Altitude
6,250 feet
Variety
Catuaí
Processing
White Honey
The Story
Nestled on the slopes of the Talamanca Mountains in Costa Rica's cherished Tarrazú growing region lies Beneficio Santa Rosa 1900, a micro-mill owned and managed by Efraín and Gelberth Naranjo. The 1900 refers to meters above sea level, and at these elevations, the coffee on the father-son team's four neighboring farms ripens at an unhurried pace permitting the development of more sugars. After harvesting and pulping, trace amounts of fruit were left clinging to the beans, classifying this lot as a white-honey processed coffee, so named for its sticky, honey-like appearance. Finally, the coffee was placed on raised beds where it was meticulously cared for to promote even drying. High altitude, careful processing, and a host of other factors combined to yield this unique coffee featuring sweet and complex flavors that we are eager to share. This is the second year we are offering a coffee from Beneficio Santa Rosa 1900, but it surely will not be the last!

We evaluated this lot while visiting our friends at Exclusive Coffees in San José, Costa Rica. Exclusive's founder, Francisco Mena, is a champion of Costa Rica's micro-mill revolution. Exclusive works with over one hundred micro-mills scattered throughout Costa Rica's major growing regions, offering training to producers and a platform for their coffees to be shared with coffee roasters throughout the world.

Read More