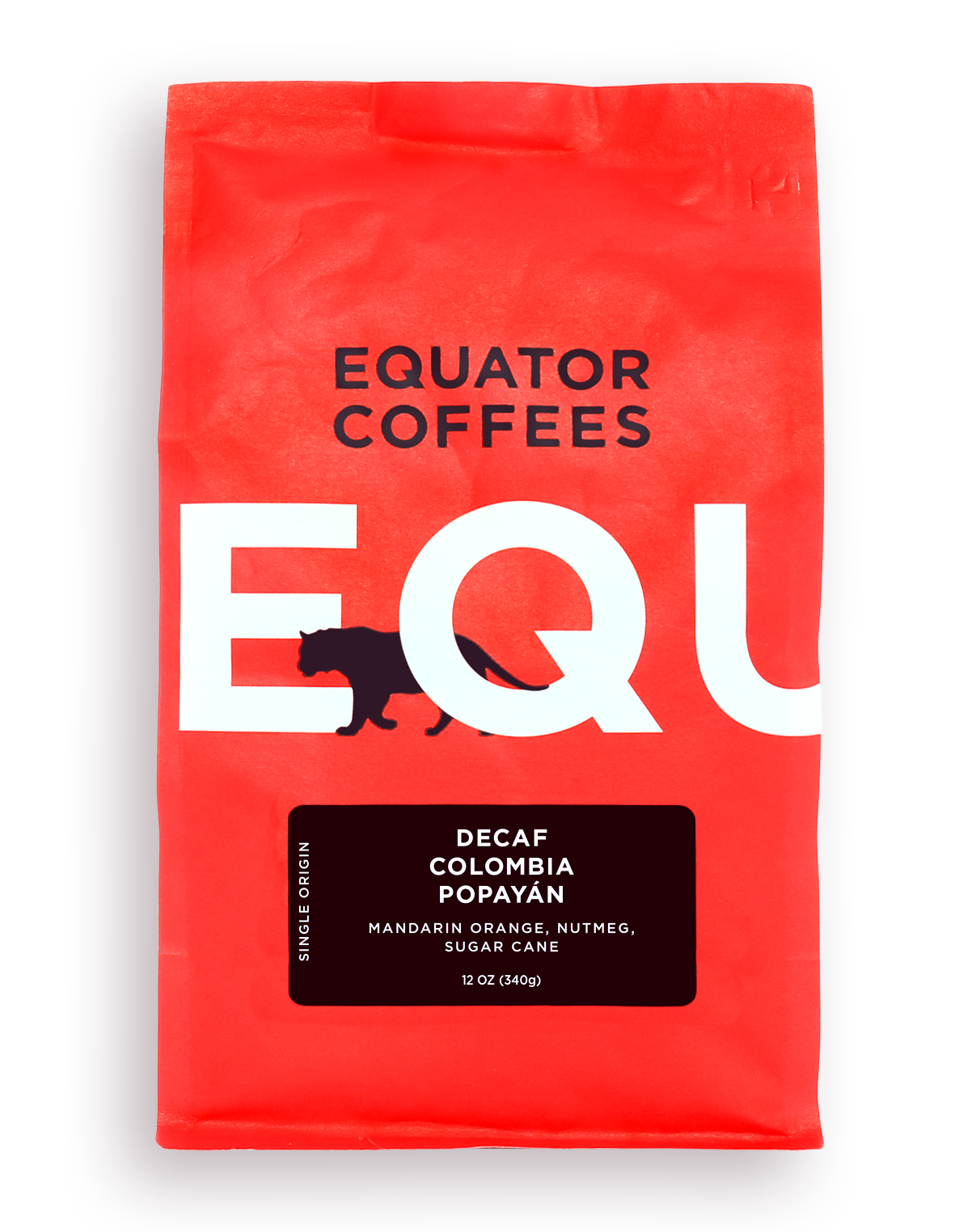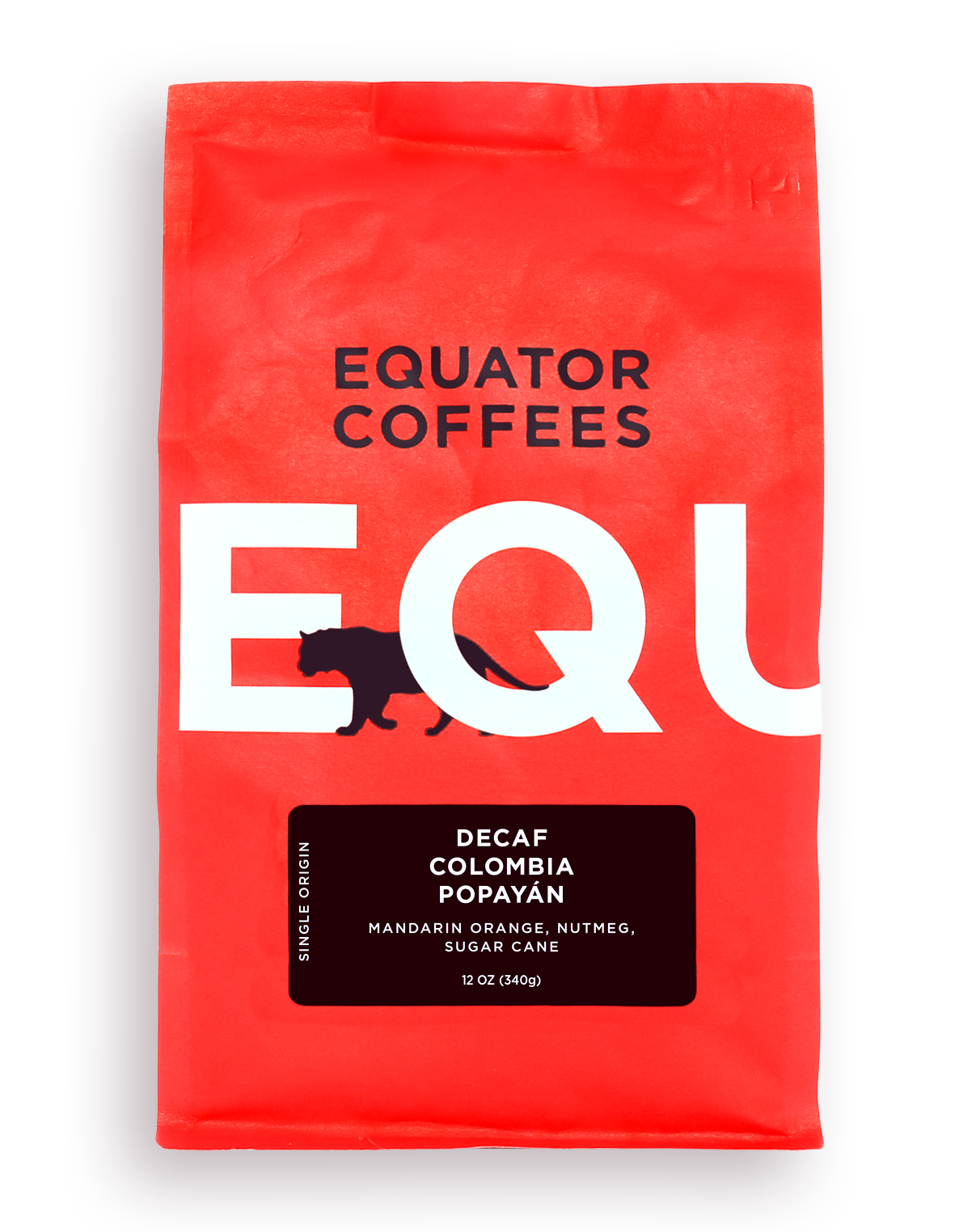 Decaf Colombia Popayán
Mandarin Orange, Nutmeg, Sugar Cane
Decaf Colombia Popayán
$17.00
Origin
Producer: Smallholder Farmers
Popayán, Cauca Department, Colombia
Roast Level
Light
Med Lt
Med
Med Drk
Dark
Tastes Like
Sweet and spicy flavors including mandarin orange, nutmeg, and sugar cane.
Citrusy, Nutty, Chocolatey
Altitude
3,300 – 5,400 feet
Variety
Caturra, Castillo, Colombia, and Typica
Processing
Washed
The Story
Grown by smallholder farmers in the Popayán region of western Colombia, this coffee is fully washed and was decaffeinated using the water process of caffeine removal. Although the decaffeination process has greatly improved over the last couple of decades, we often come across decaf coffees that have muddled flavors. This coffee however, retained much of its original flavor intensity. Whenever we taste a coffee like this one, we are eager to feature in our single-origin program.
We often look to Colombia for our decaf blending needs and evaluate many lots over the course of each year. When we received a sample of this particular lot, we were amazed by its assertiveness and clarity; so much so that we decided to showcase it as a single-origin offering. We knew we wanted to share this coffee with our customers when we experienced the juicy, fruity flavors in the cup, some team members even questioned whether we were actually tasting a decaffeinated coffee!
Read More