New Arrival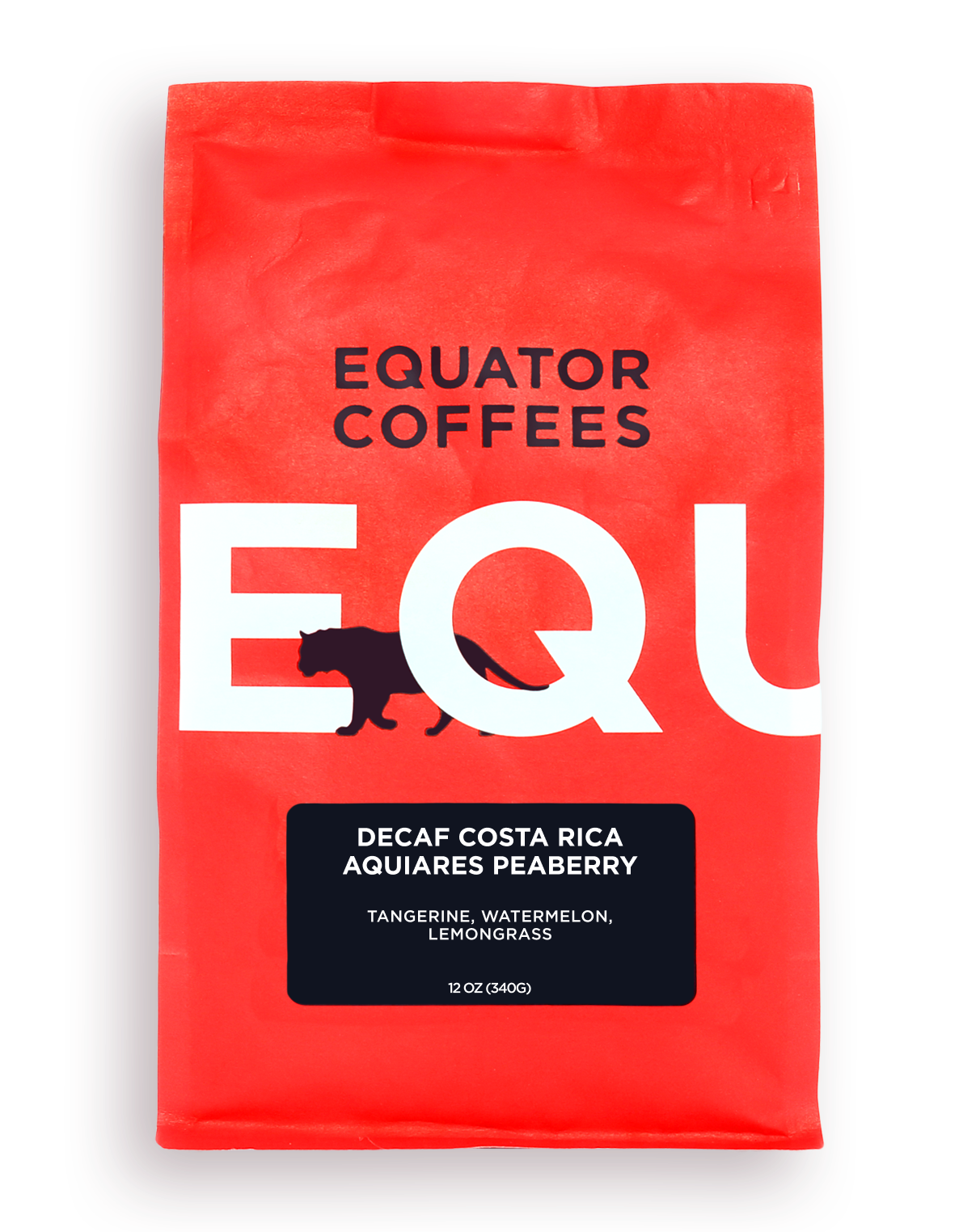 Decaf Costa Rica Aquiares Peaberry
Tangerine, Watermelon, Lemongrass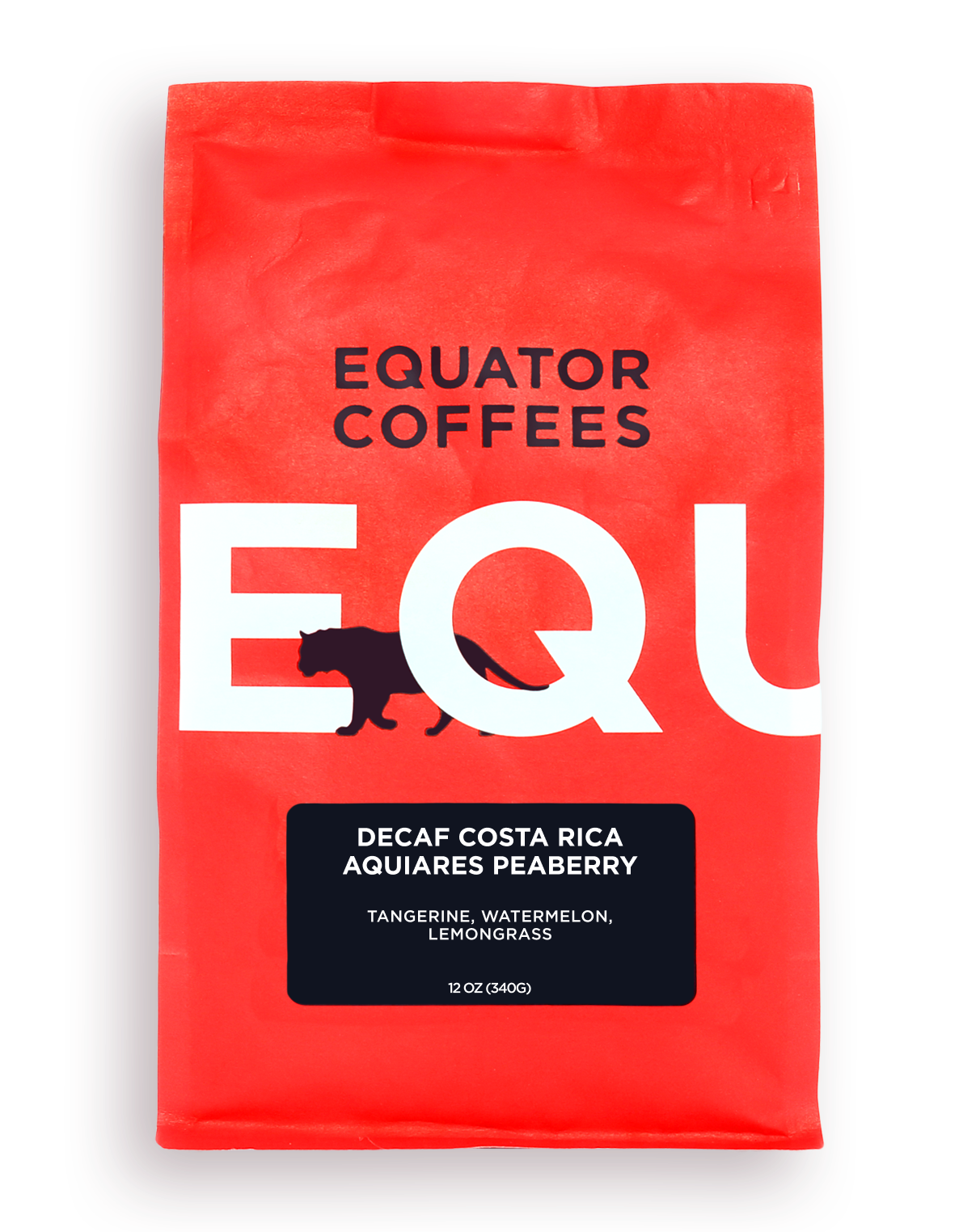 Decaf Costa Rica Aquiares Peaberry
$21.00
Origin
Farm: Aquiares Estate
Producer: Alfonso Robelo
Turrialba, Costa Rica
Roast Level
Light Roast
Light
Med Lt
Med
Med Drk
Dark
Tastes Like
Complex flavors of tangerine, watermelon, and lemongrass complemented by a silky body.
Citrusy, Floral, Herbal
Altitude
3,280 – 5,750 feet
Variety
Peaberry – Caturra, Esperanza, Centroamerica
Processing
Washed
The Story
We are excited to introduce this limited release decaffeinated coffee produced by Alfonso Robelo on one of Costa Rica's largest coffee farms. Aquiares Estate, more commonly known as "Aquiares Coffee and Community," was founded in 1890, but it would be nearly a century before current farm owner Alfonso Robelo, a refugee from Nicaragua, sought a new home for his family in Costa Rica and arrived on this land. In this "land between rivers", as Aquiares means in the Huetar language, Alfonso began to develop the land into a true community where workers were able to purchase their own homes and invest in not only the farm's success, but their own livelihoods. The community of Aquiares sits in the midst of the farm and is home to almost 2,000 people.
Alongside this transformation came a renewed commitment to sustainable agriculture, biodiversity, and quality. Aquiares is committed to carbon neutrality, and is part of Costa Rica's Nationally Appropriate Mitigation Action, which includes regular monitoring of greenhouse gas emissions. The farm estate's commitment to the environment and coffee quality go hand in hand, as Aquiares regularly participates in research on everything from soil health to its local bird population—just a few of the puzzle pieces involved in promoting and preserving a healthy coffee-growing ecosystem.
This coffee is a Peaberry grade lot from various varieties including Caturra, Esperanza, and Centroamerica. Peaberries are the result of a natural mutation where only one seed develops inside the coffee cherry. Normally, two seeds develop with flattened sides facing each other, but when only one seed develops, there's nothing to flatten it which gives peaberries their peculiar round shape. Because of their unusual shape, peaberries react to heat differently when roasted which can be problematic for coffee roasters. As a result, they're often sorted out during processing and sold separately so a more uniform roast can be achieved.
The coffee was decaffeinated using the Swiss Water Process of caffeine extraction, without the use of chemical solvents. The coffee soaks in a water saturated green coffee extract that contains soluble coffee components just under equilibrium with that of the coffee beans, so soluble coffee components such as caffeine, only flow out of the beans and into the extract. The caffeine laden extract then passes through activated carbon filters that catch the caffeine molecules and the process is repeated until the beans are 99.9% caffeine free.
Read More