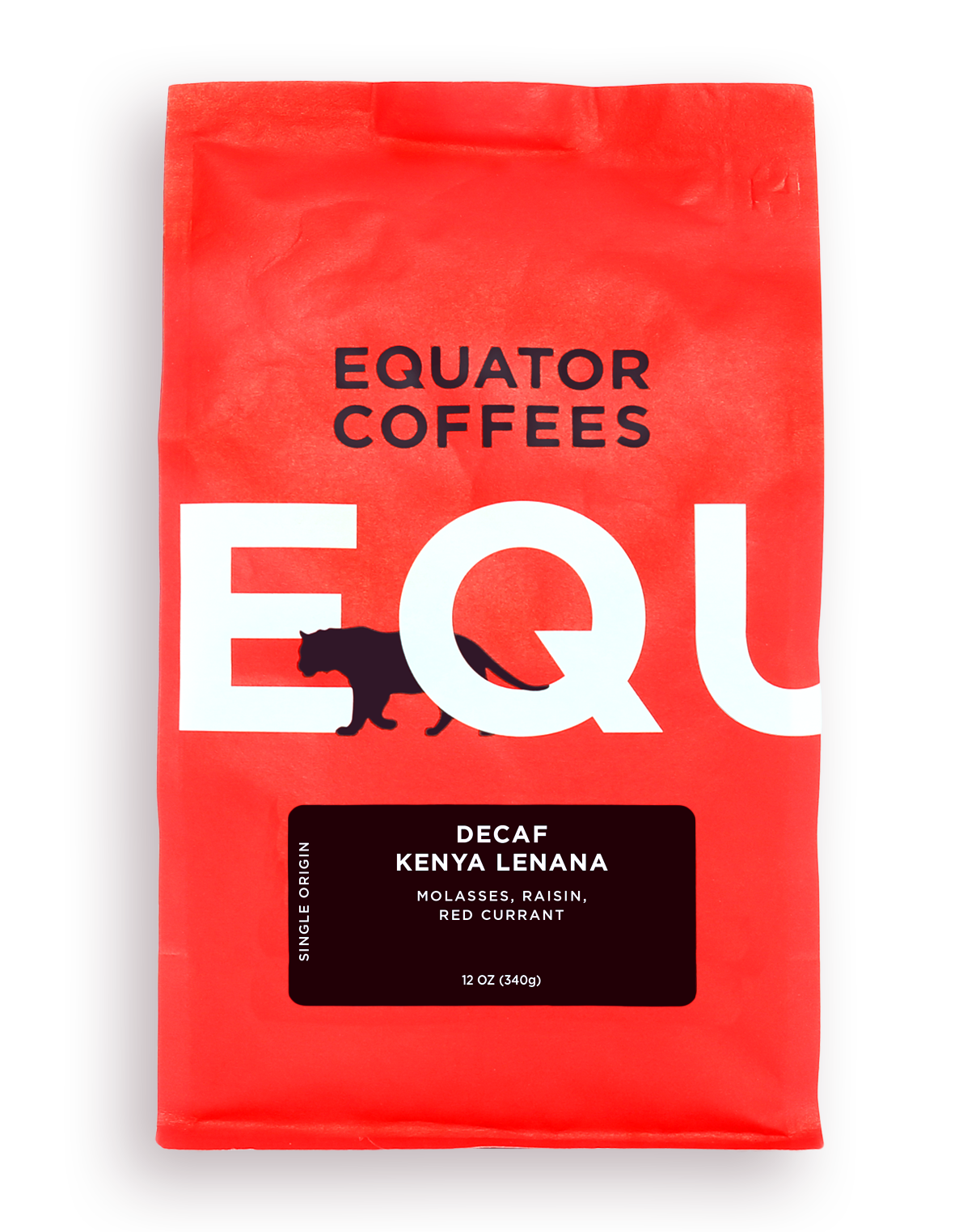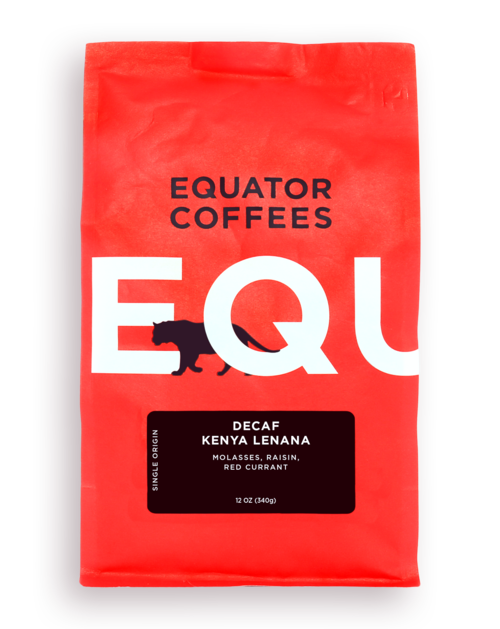 Decaf Kenya Lenana
Red Currant, Molasses, Raisin
Decaf Kenya Lenana
$17.75
Origin
Producer: Barichu, Rugi, Baragwi, and Aguthi Farmers Coop Societies
Nyeri, Kirinyaga, Kenya
Roast Level
Light
Med Lt
Med
Med Drk
Dark
Tastes Like
Complex flavors of red currant, molasses and raisin.
Citrusy, Chocolatey, Spicy
Altitude
5,600 – 7,500 feet
Variety
SL28, SL34, Ruiru 11, Batian
Processing
Washed
The Story
Kenya Lenana is a coffee that Equator has been sourcing for many years. When we heard Swiss Water would be doing a limited decaffeination run of this Equator favorite, we knew it would be delicious, and when we finally got it on our cupping table, we weren't disappointed! Kenya coffee is known for its intense, fruity and sweet flavors, but often times these characteristics can be muddled by the decaffeination process. Being so familiar with the caffeinated version of this coffee, we can confidently say this decaffeinated Kenya Lenana retained much of the vibrancy and complexity that we have become so accustomed to.
This lot was grown primarily by smallholder farmers throughout the Nyeri and Kirinyaga regions, north of Nairobi. Freshly harvested cherries are delivered to local cooperatively managed wet mills where they are graded and processed. With ideal growing conditions, high quality varieties and well-executed processing methods, it's no coincidence some of the world's best coffee comes from Kenya. After processing, registered buyers taste samples weekly and then compete at auction where the best tasting coffees are rewarded. Kenya is one of the few coffee producing countries that utilizes this unique and effective system for compensating high quality lots.
This coffee was decaffeinated using the Swiss Water Process of caffeine extraction, without the use of chemical solvents. The coffee soaks in a ͞green coffee extract that coaxes caffeine out of the beans while leaving much of the original flavor intact. The extract then passes through activated carbon filters that remove the caffeine. This process continues until the beans are 99.9% caffeine free.
Read More