New Arrival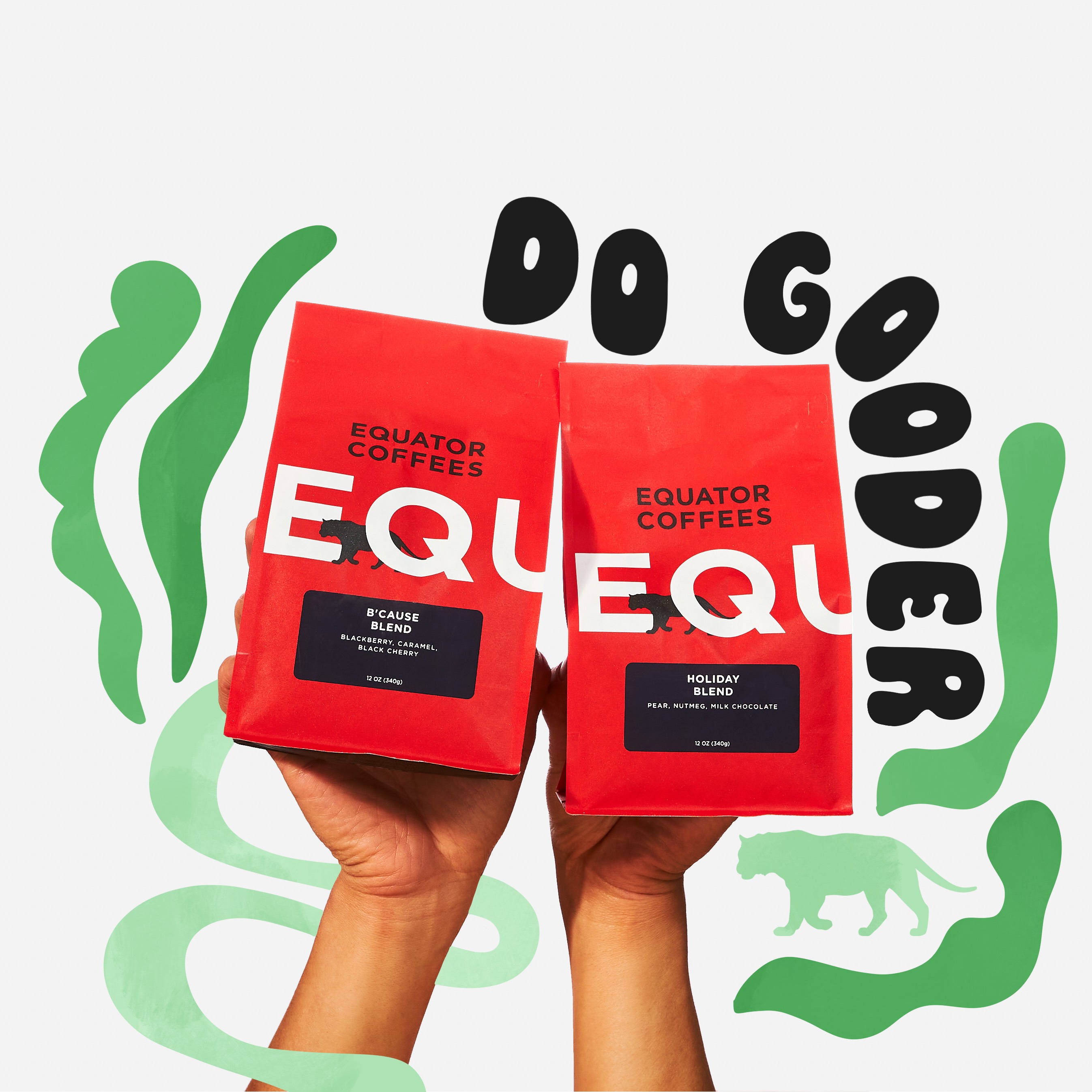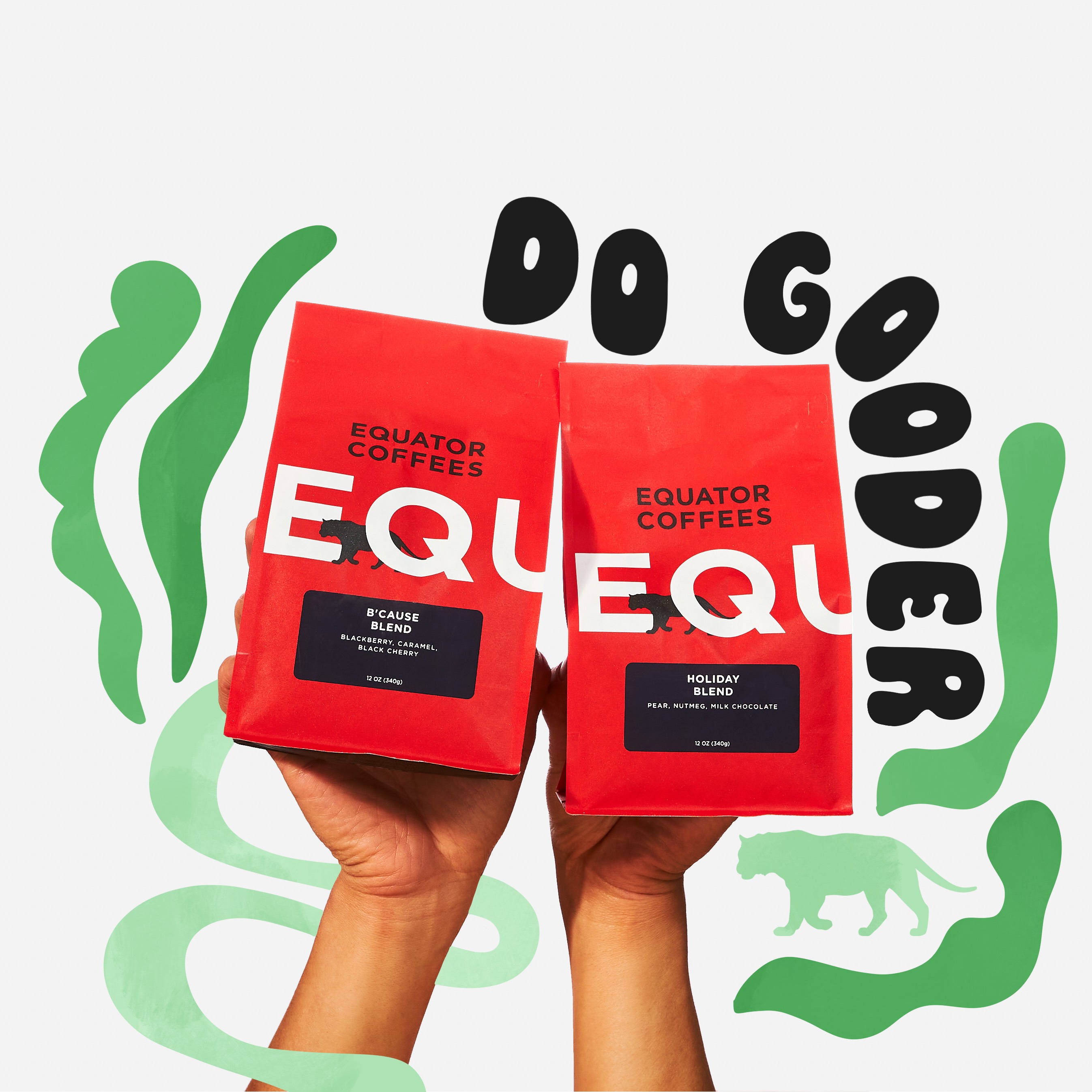 Do Gooder Bundle
Coffees that Capture the Essence of the Season
$32.00
Regular price
$36.00
(24oz | 12oz of each coffee)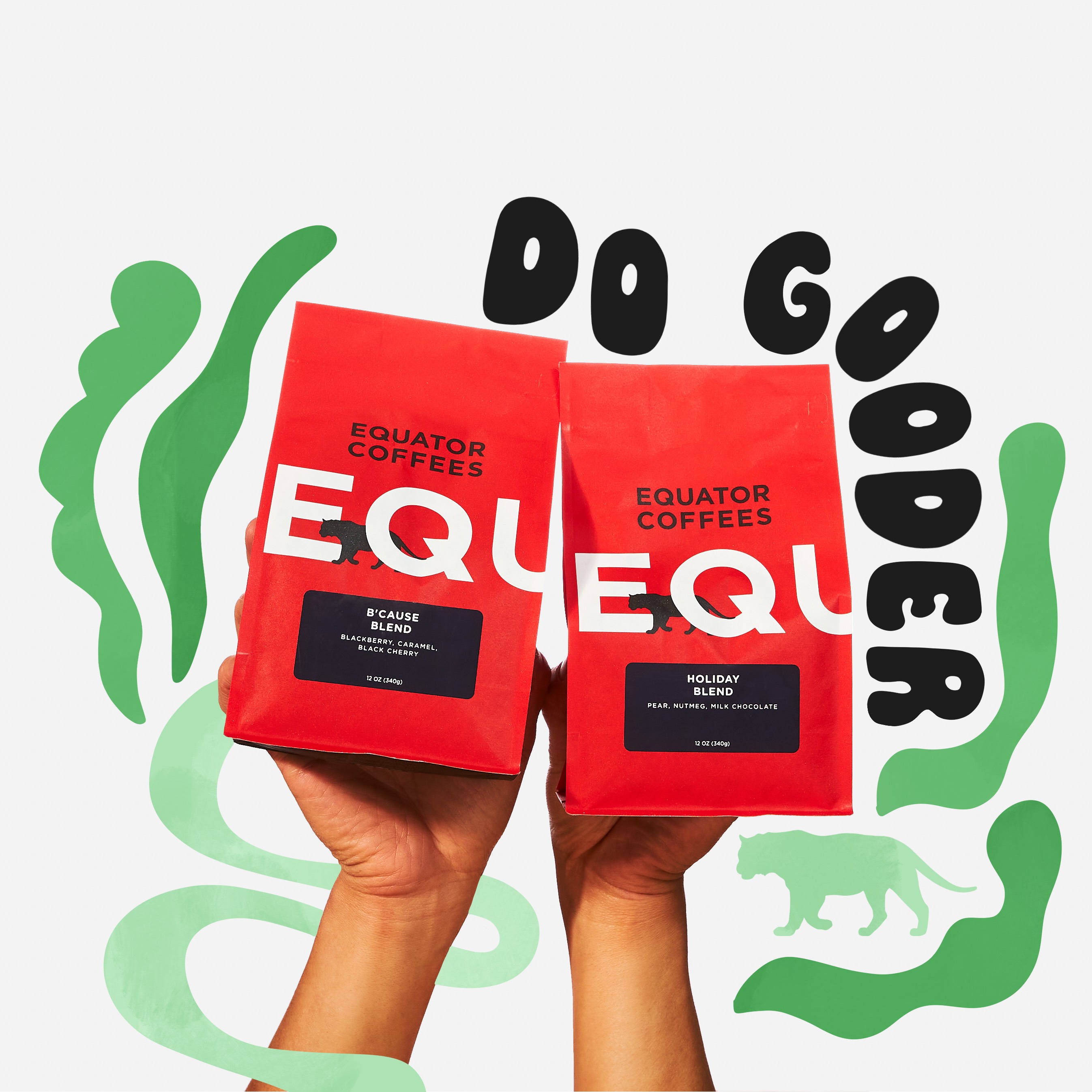 Does Good, Tastes Great
Coffees that capture the essence of the season: community and generosity. A time-honored tradition meets a new model of giving when Holiday Blend and B'Cause Blend combine. This season, The B'Cause Project supports Project Open Hand.
Holiday Blend is an annual tradition shared by all in the Equator community. It's a special coffee blend created by our family to be shared and enjoyed by yours. This year, our roasters gathered once again to create a blend that tastes as good as the holidays feel - warm, comforting, charming and uplifting. Each roaster created their own take on this perennial favorite, trying to outdo each other in friendly competition. In the end, it was the creation of seasoned roaster Seth Duncan that emerged as the favorite, balancing the delicate fruit and floral notes and crisp acidity perfectly suited for long talks in cozy clothes. Congrats Seth!
The kindness and connection of a shared cup of coffee can be transformative. That's the inspiration for our new B'Cause Blend--a delicious medium-roast coffee that creates measurable, positive impact on the world. Throughout the year, proceeds from B'Cause Blend will sponsor a rotating selection of cause-driven organizations that enable equity and sustainability around the world. The roast profile and solid medium roast degree are designed to highlight fruit flavors and caramel-like sweetness.
Read More