New Arrival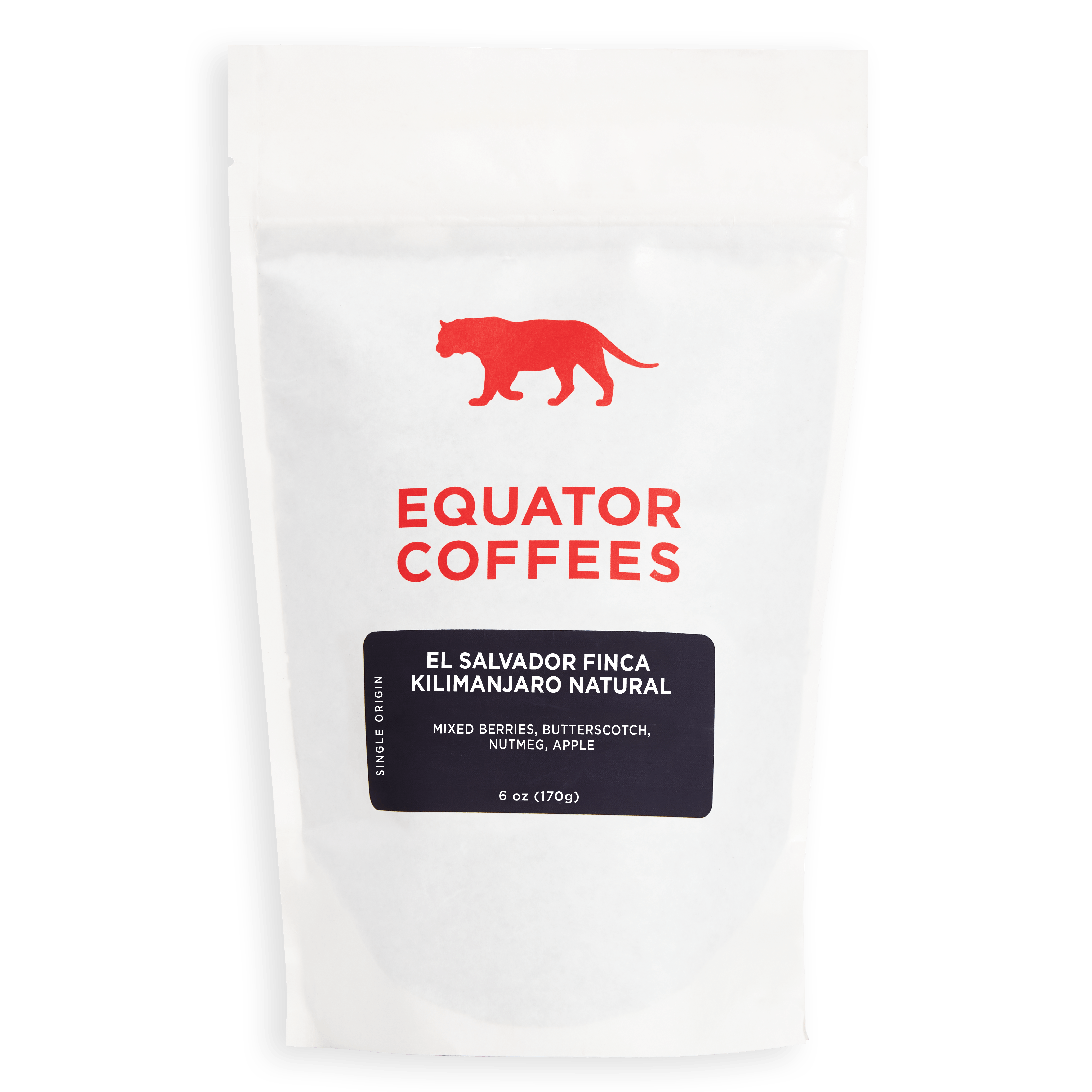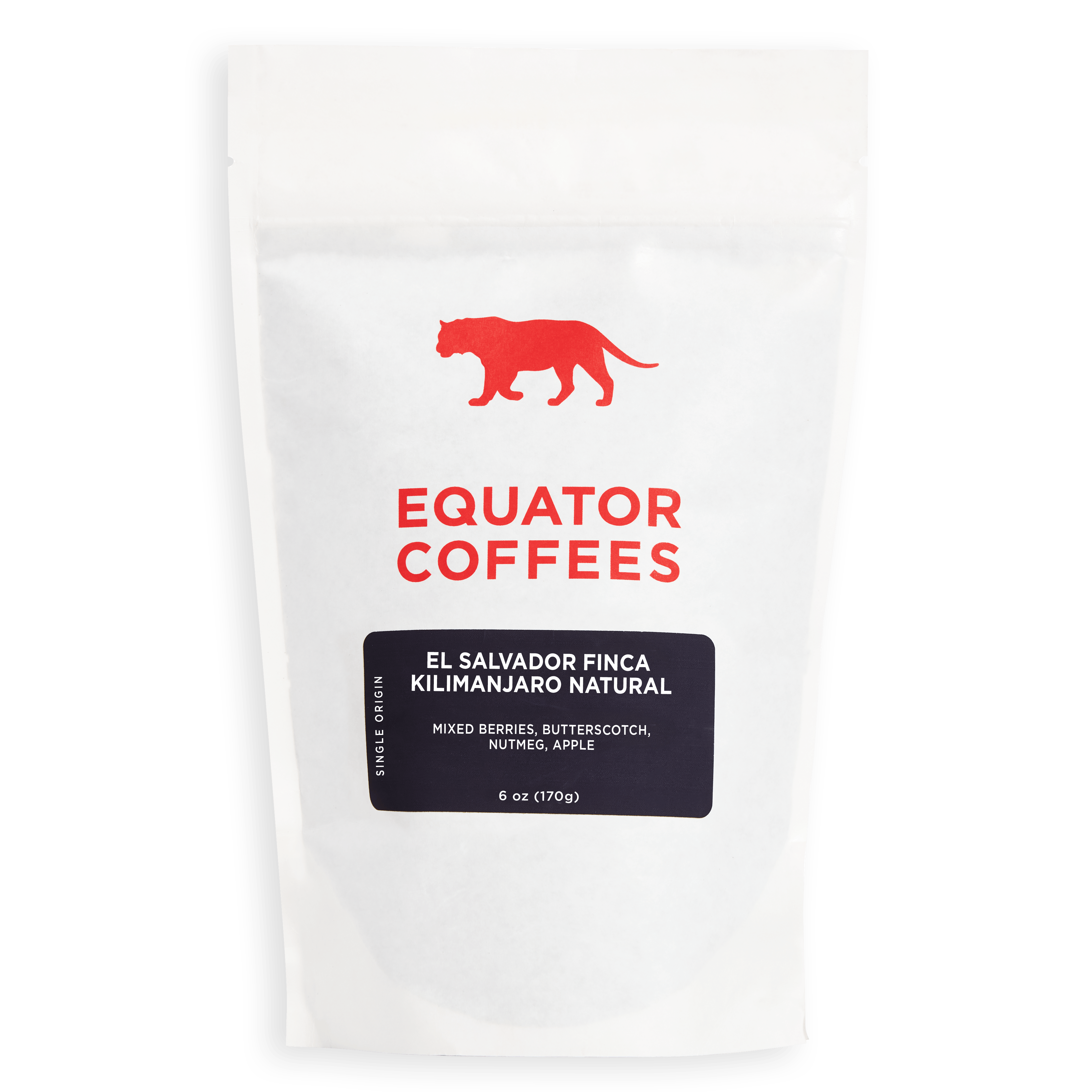 El Salvador Finca Kilimanjaro Natural
Intensely fruity and sweet with flavors of mixed berries, butterscotch, nutmeg, and apple.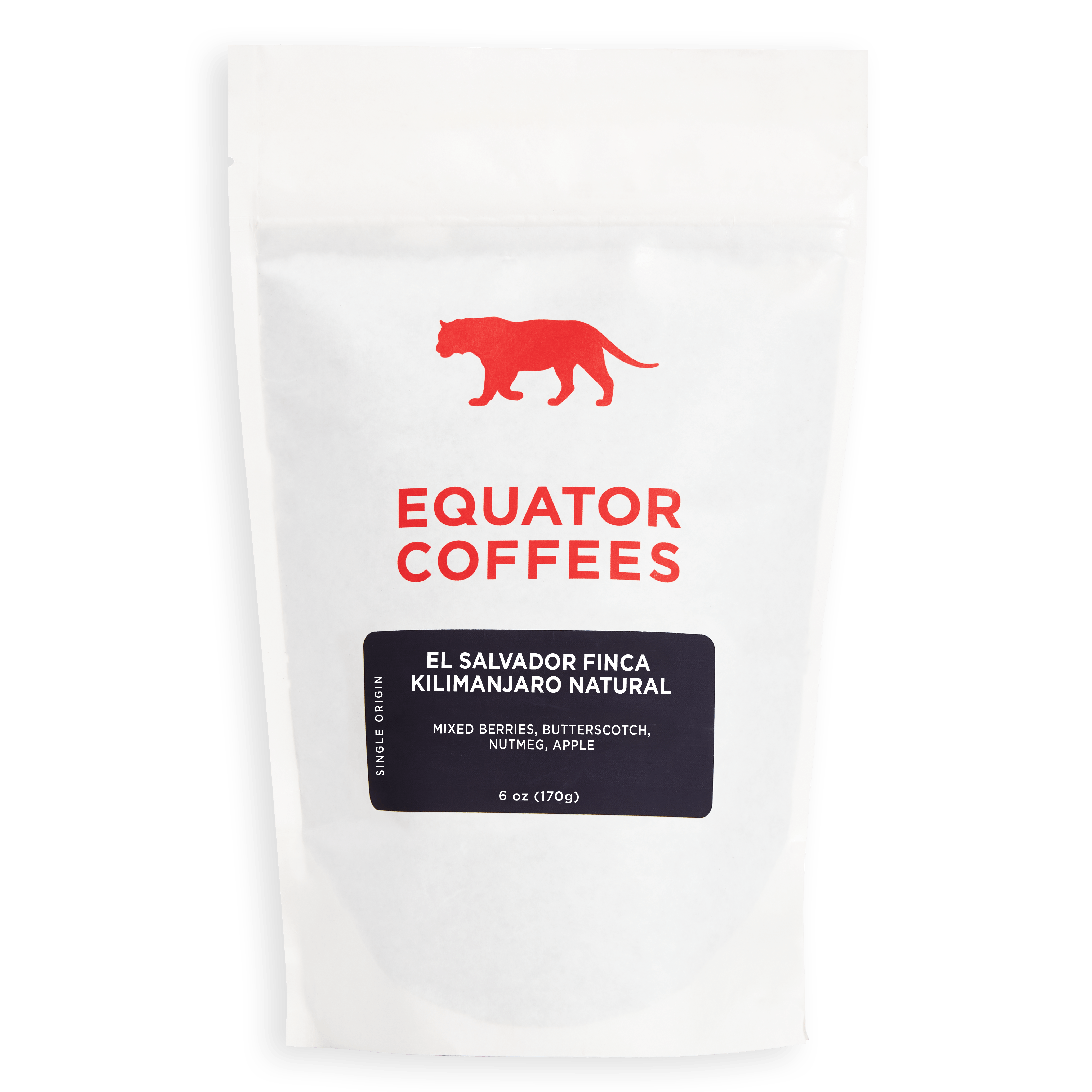 El Salvador Finca Kilimanjaro Natural
$18.00
Origin
Producer: Aida Batlle
Farm: Finca Kilimanjaro
Santa Ana, El Salvador
Roast Level
Light
Med Lt
Med
Med Drk
Dark
Tastes Like
Intensely fruity and sweet with flavors of mixed berries, butterscotch, nutmeg, and apple.
Altitude
5,200-5,650 feet
Variety
Bourbon, Kenia
Processing
Natural
The Story
Finca Kilimanjaro is owned and operated by Aida Batlle, a fifth-generation coffee farmer who has gained a great deal of respect within the coffee industry over the years. She entered her coffee in the very first El Salvador Cup of Excellence competition in 2003, making a splash by placing two winning lots, including first place for Finca Kilimanjaro. Since then, she has garnered admiration for her commitment to quality and transparency, as well as for providing high wages, health care and other benefits for her workers.
We have been working with Aida for several years – for this lot we asked if she would use the natural, or dry processing method after offering fully-washed lots last year. This way of processing involves leaving the coffee fruit intact after harvesting, and then relocating the beans to raised screen beds for drying. The resulting cup is delicious with lots of complexity, tons of sweetness, and distinct fruit flavors.
Located high in the hills above the town of Santa Ana, Finca Kilimanjaro (named by Aida's father after the famous mountain in Tanzania) is planted with the Bourbon variety coffee, as well as what is rumored to be a mysterious cultivar imported from Kenya some seven decades ago. Could it be the renowned SL28, or a descendant of the original French Mission Bourbon? We may never know the true answer, but what we do know is this mysterious lineage in combination with high altitude and exceptional farm practices create a cup that tastes amazing.
Read More