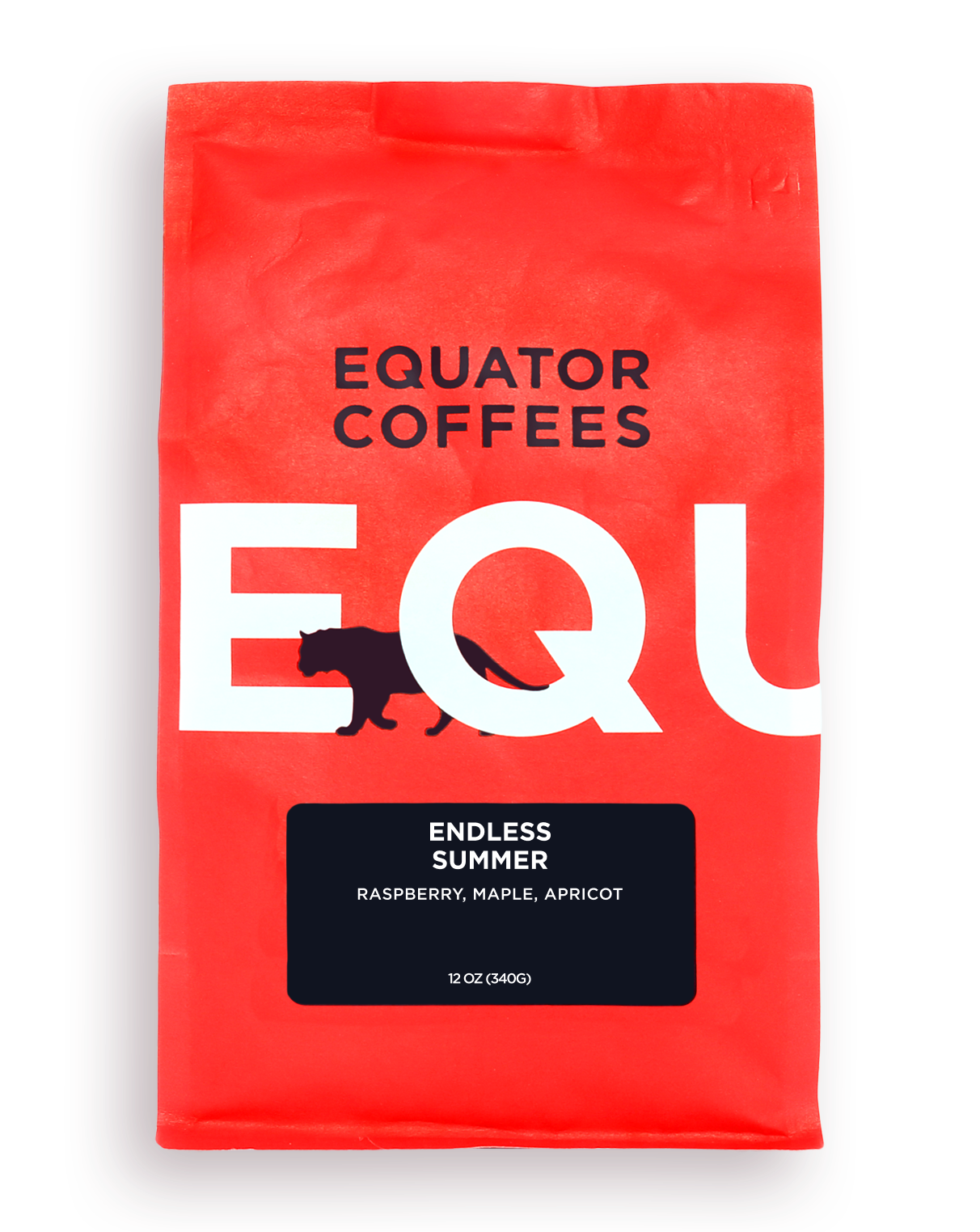 Endless Summer
A snapshot of our favorite in-season coffees sporting flavors of vibrant and complex raspberry, maple, and apricot.

This first of our new slate of seasonal blends, which will replace Snow Leopard going forward.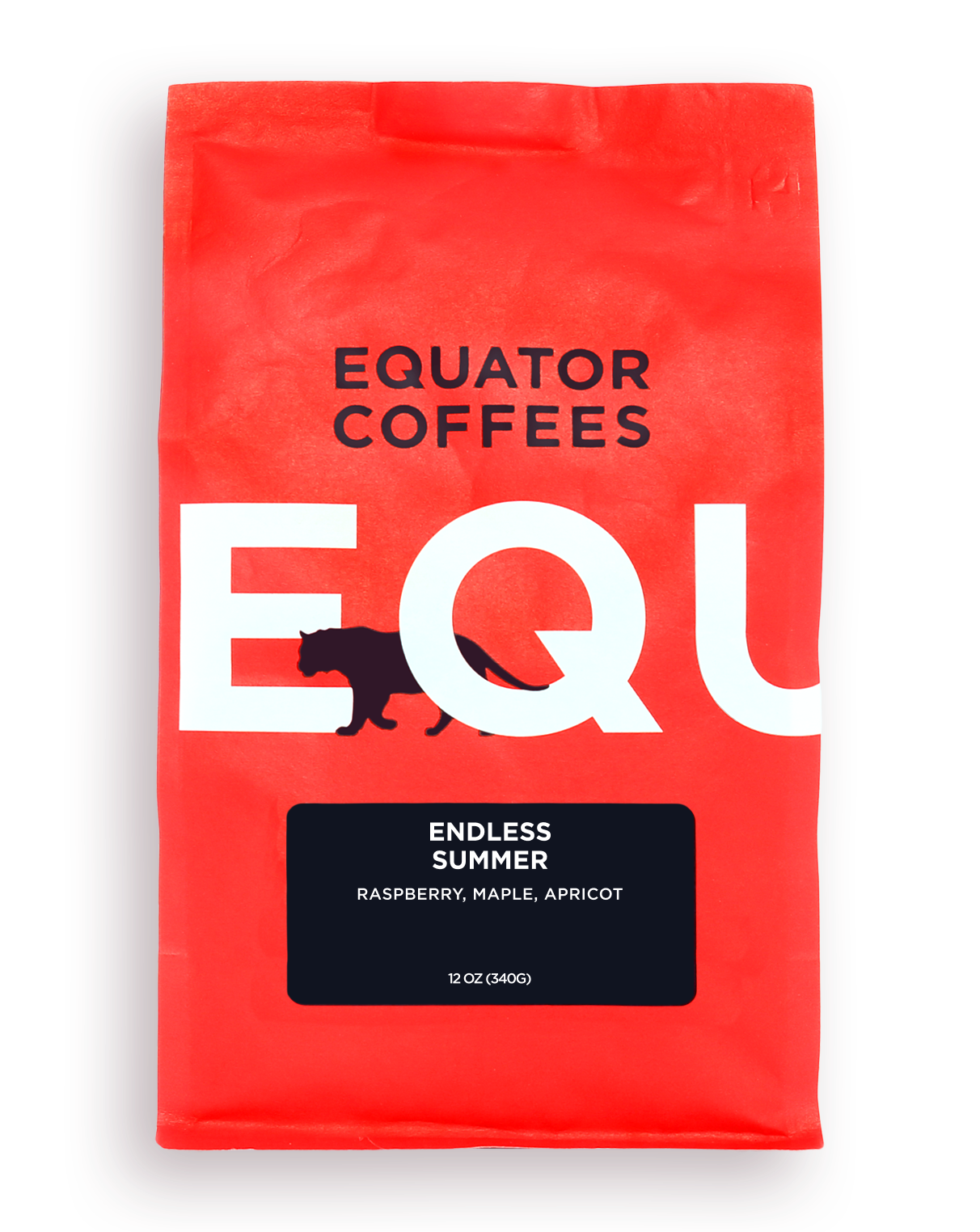 Origin
Multiple Origins
Kenya, Guatemala, Ethiopia
Roast Level
Light Roast
Light
Med Lt
Med
Med Drk
Dark
Tastes Like
Vibrant and complex with flavors of raspberry, maple, and apricot.
Berry, Nutty, Floral
Altitude
5,250 - 7,380 Feet
Variety
Various
Processing
Washed, Natural
The Story
Endless Summer is a seasonal blend, similar to the Snow Leopard concept, where we take single-origin coffees we enjoy on their own and combine them in unique ways to create something delicious! Endless Summer will be offered each year during the extended summer that we experience here in the Bay Area, from July-October.
 
This inaugural iteration is built around a citrusy coffee from Kenya with a vibrant acidity that helps to bring out the flavors of the blend's other components. The coffee is a blend of lots grown on the gentle slopes of the Aberdare Mountain range, as well as the slopes of Mt. Kenya, both of which are widely considered to produce some of Kenya's highest quality coffees. Kenya has one of the best systems for rewarding high-quality lots; registered buyers taste samples weekly and compete at auction to secure them. Our partners in Kenya purchase lots that are combined to meet the specifications and flavor profile we look for in this coffee.
 
We then added a coffee from the Huehuetenango region of Western Guatemala. The lot comes from two producer associations – Civil Comercializadora Maya Alternitiva (COMAL) and Unión Pequeños Productores (UPC) – who are committed to increasing the participation of youth within their organizations. The groups are collaborating with Coffee Kids, an organization whose mission is to awaken the entrepreneurial spirit in young farmers to increase the quality of life for them and their families. This coffee's sweetness and creamy body add depth and complexity to the blend.
 
We finished the blend with a longtime Equator favorite, Ethiopia Ardi. This natural processed coffee displays a great deal of sweetness and intense fruit flavors that could easily overpower the blend's other components, so we included it at a relatively small percentage resulting in just the right amount of fruit presence.
Read More