Best seller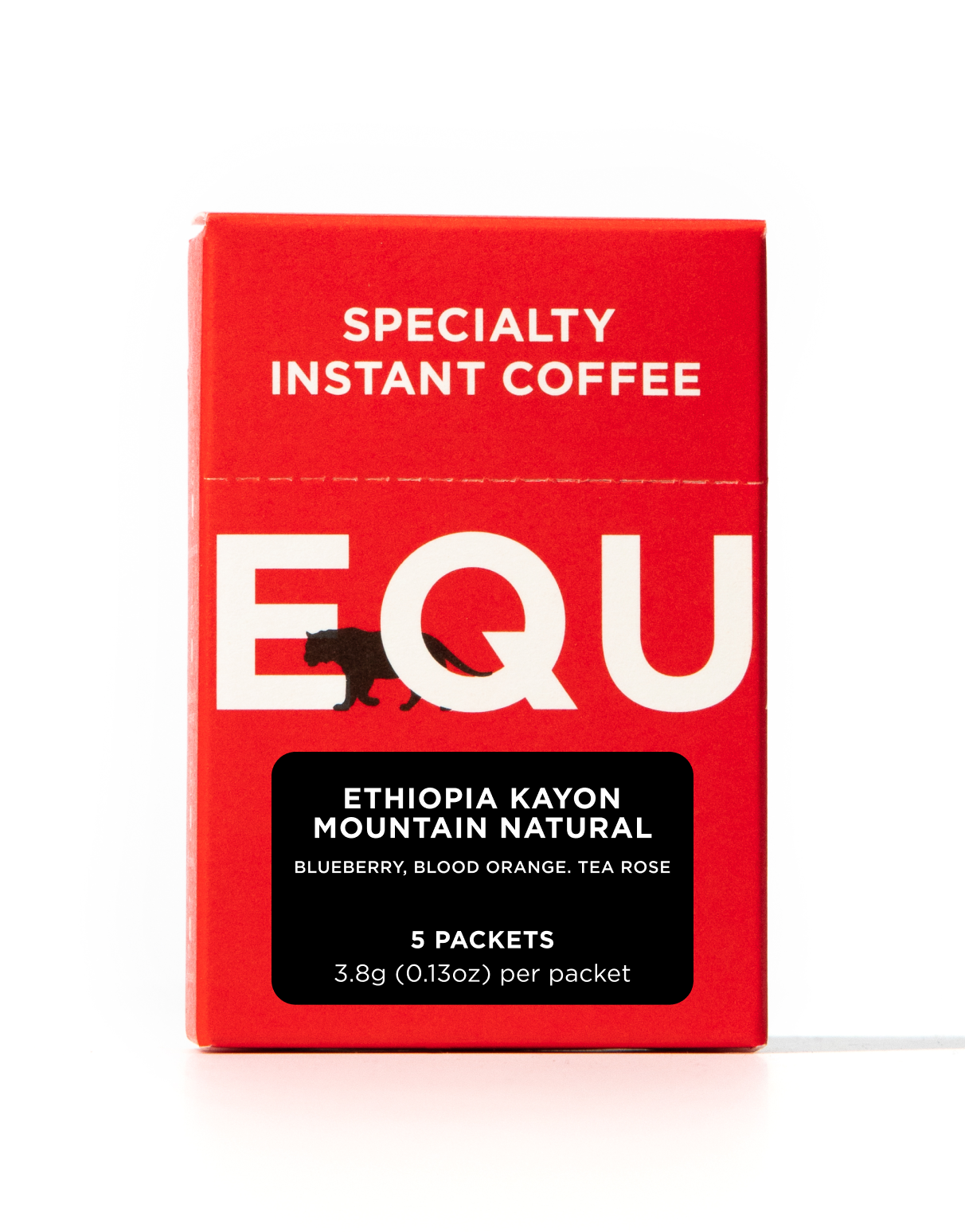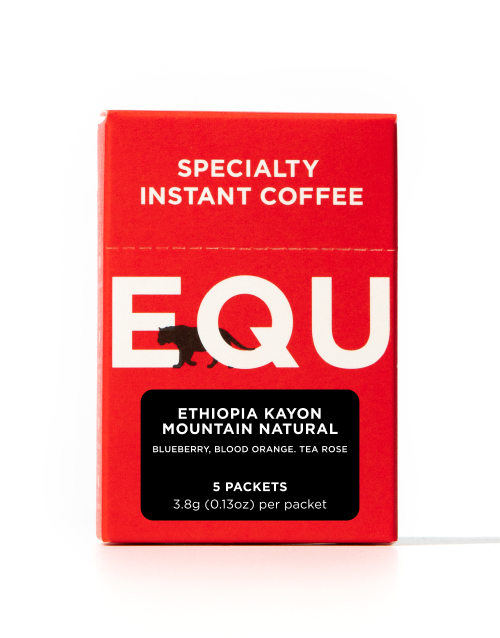 Ethiopia Kayon Mountain Natural Instant Coffee, 5-Pack
Blueberry, Blood Orange, Tea Rose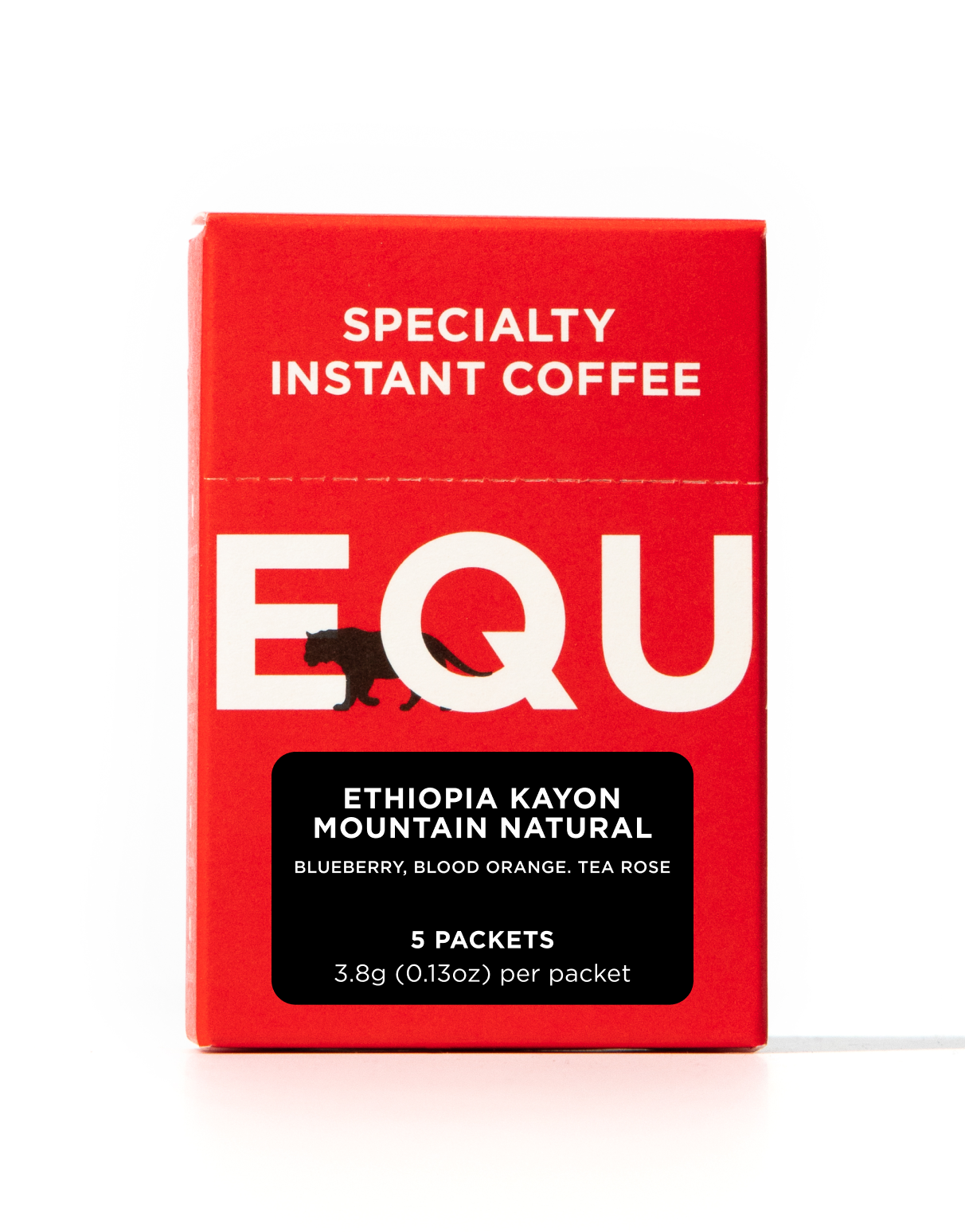 Ethiopia Kayon Mountain Natural Instant Coffee, 5-Pack
$15.00
Origin
Producer: Kayon Mountain Estate
Odo Shakisso, Guji, Ethiopia
Roast Level
Light
Med Lt
Med
Med Drk
Dark
Tastes Like
Blueberry, Blood Orange, Tea Rose


Berry, Floral, Citrusy
Altitude
6,400 - 7,380 feet
Variety
Local Heirloom
Processing
Natural
Our Instant Coffee
Instant coffee that meets Equator standards. Great hot or cold, it's ready when you are.
Easy to brew and filled with premium coffee flavor, each packet makes 8-10oz of liquid coffee. With five cups per box, all your journeys can have the flavor of a pour over at instant speed.
Our instant coffee is brewed to capture the complex flavor notes you would expect in any Equator coffee, without the bitterness typically associated with instant coffee. Simply add water, to create a wherever, whenever beverage that tastes like a pour over.
Current Offering
Kayon Mountain Estate Odo Shakisso, Guji, Ethiopia
This coffee comes from the Kayon Mountain Estate located in Southern Guji, Ethiopia. Coffee estates in this region, and more specifically in Odo Shakisso where Kayon Mountain Estate is located, are often credited for putting
the Guji region on the specialty coffee map. Farm owner Ismael Hassen Aredo competes with the area's precious metal mines for seasonal workers and pays higher wages to incentivize them to return year after year. In addition to managing the 300 hectares of coffee planted on the farm, Ismael provides training for 140 nearby smallholder farmers, helps finance social initiative projects such as the construction of schools, and plans to build a bridge across the Sawana River to make the walk to school for the children of the community safer.
This natural processed lot's berry-like fruit flavors and delicate floral notes are characteristic of the clean and complex cup profile that Guji coffees are famous for.
Read More