New Arrival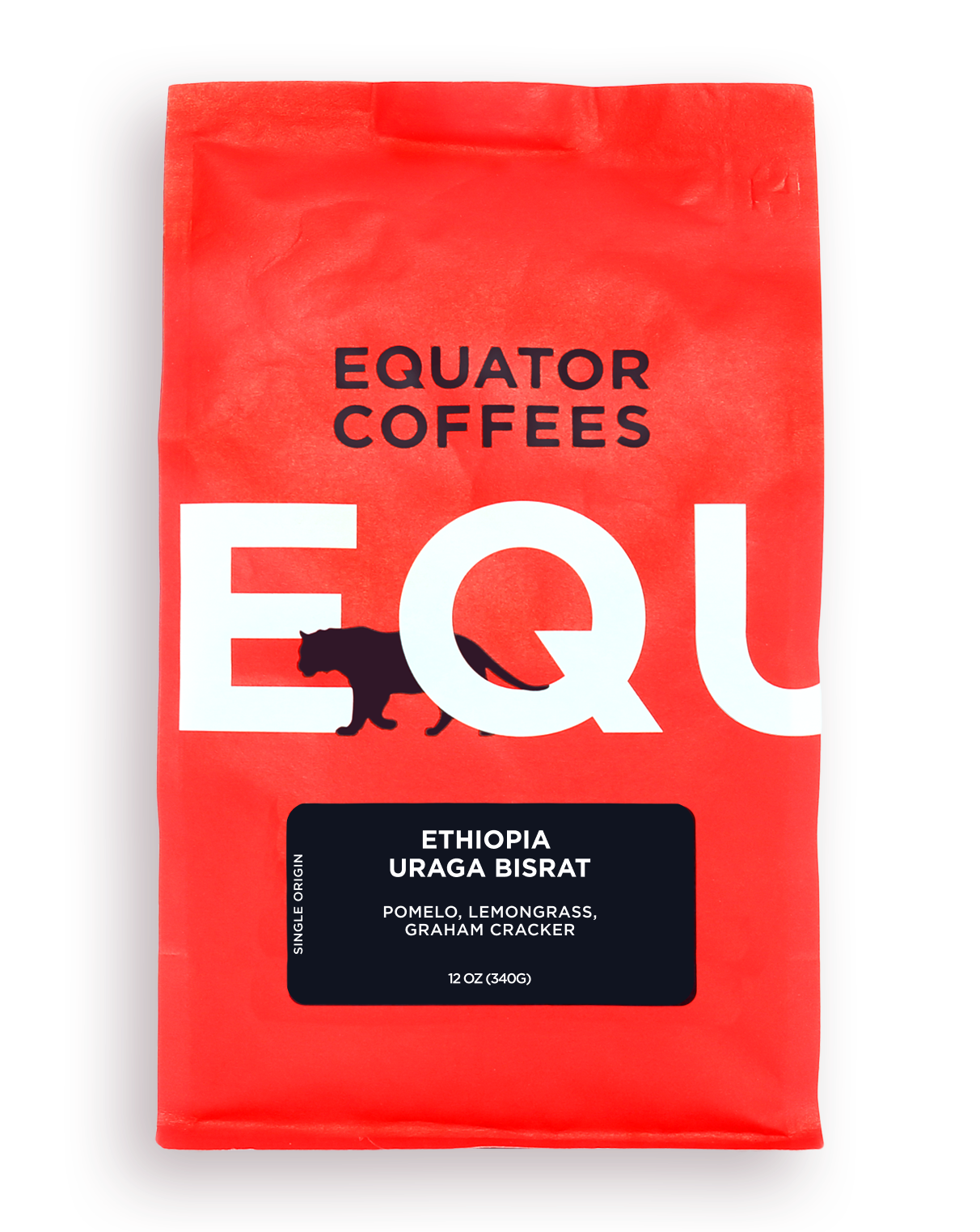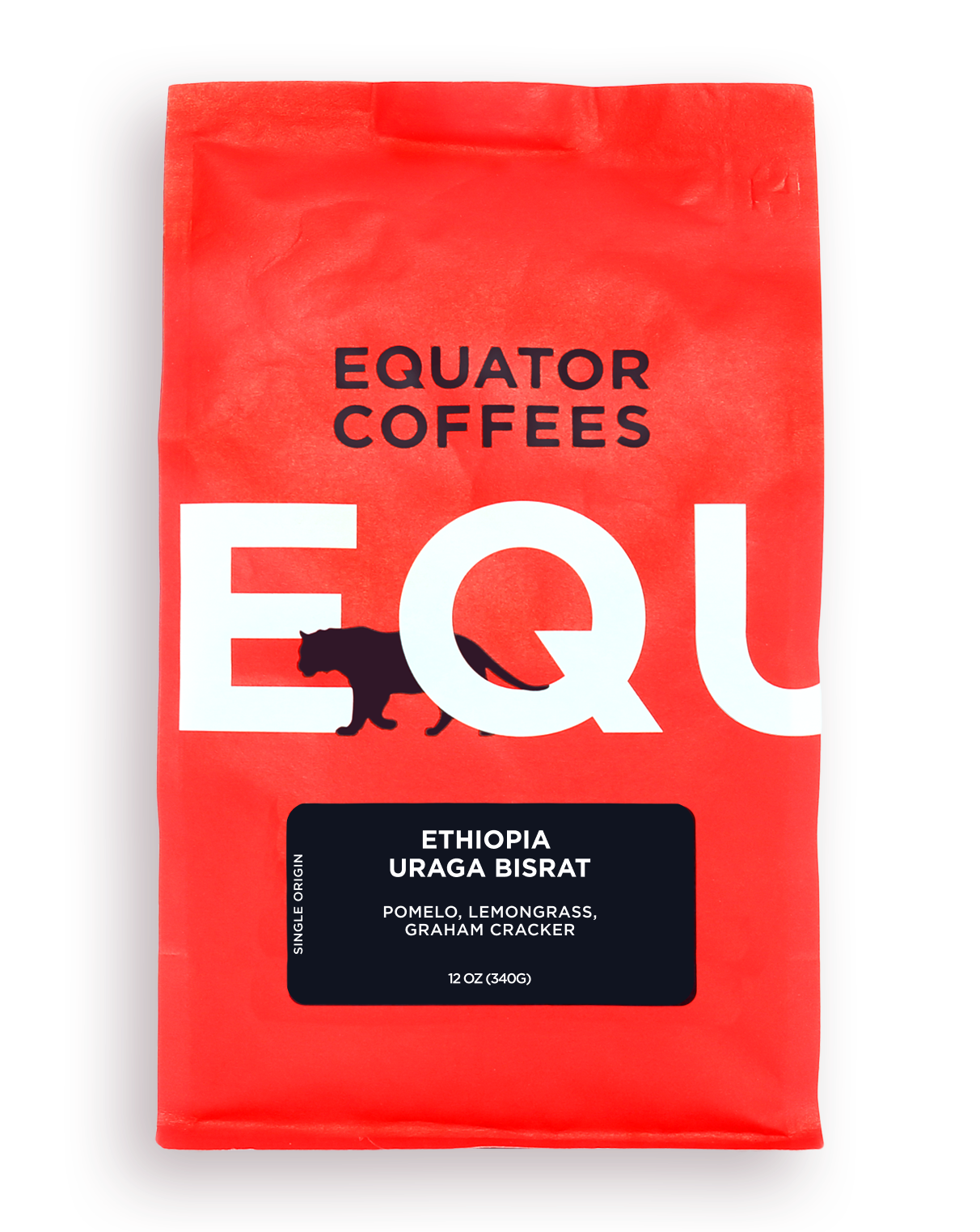 Ethiopia Uraga Bisrat
Pomelo, Lemongrass, Graham Cracker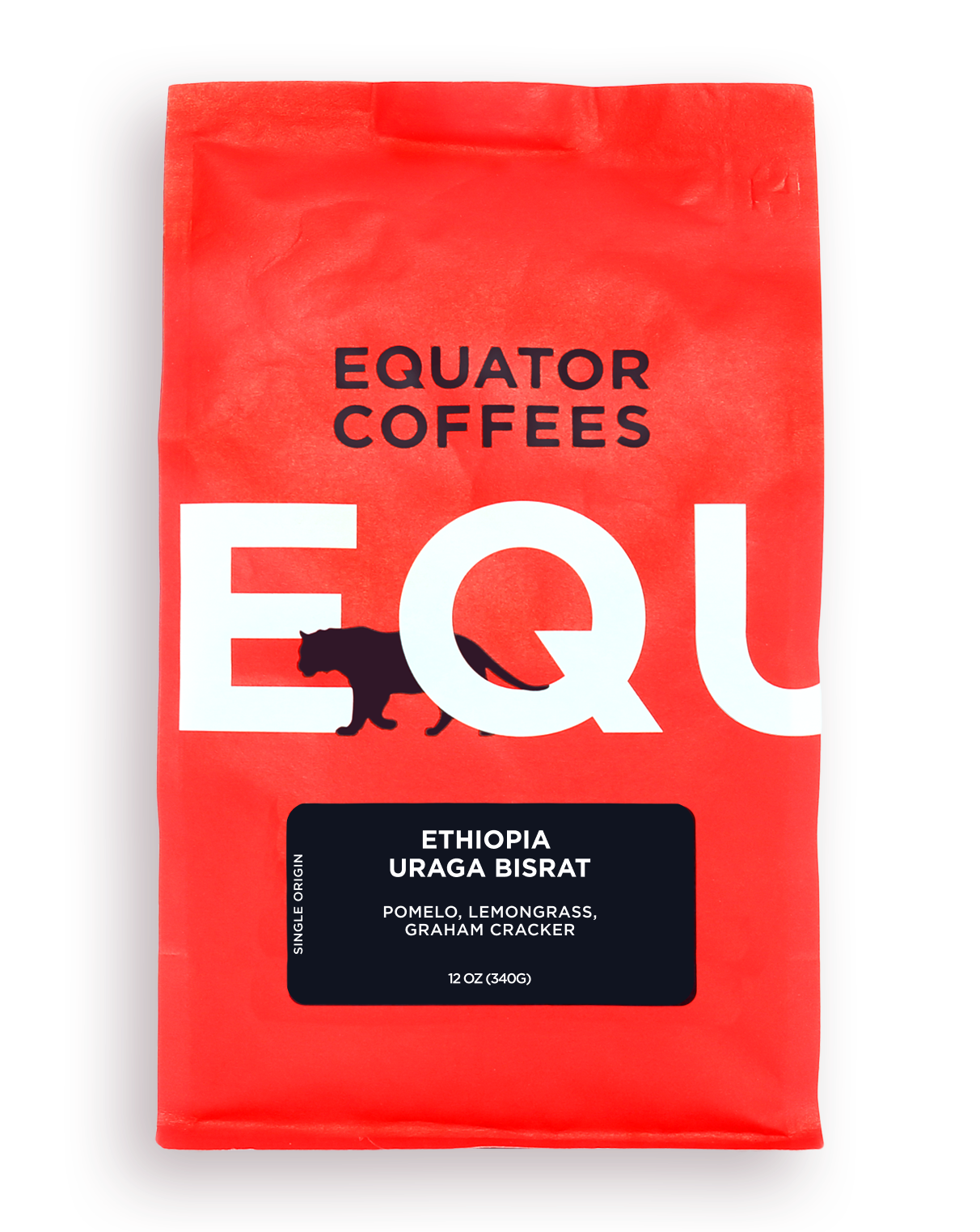 Ethiopia Uraga Bisrat
$18.50
Origin
Producer: Bisrat Melaku
Uraga Woreda, Guji, Ethiopia
Roast Level
Light
Med Lt
Med
Med Drk
Dark
Tastes Like
Floral and juicy with a vibrant acidity and flavors of pomelo, lemongrass, and graham cracker.
Citrusy, Herbal, Nutty
Altitude
7,050-7,700 feet
Variety
Wolisho
Processing
Washed
The Story
Located in Uraga Woreda, Ethiopia, the Uraga Bisrat washing station and nearby coffee farms are situated at heights exceeding 2200 meters, impressive elevations that push the ceiling of coffee cultivation. Founder and owner Bisrat Melaku's passion for coffee began as a child on his grandparents' farm, where he helped harvest coffee cherries and take care of the plants. The farm was eventually gifted to Bisrat, and he and his wife Tigist Wodajo are continuing the family tradition by passing down coffee producing knowledge to their four children.
After a successful expansion of the family farm, Bisrat opened the Uraga Bisrat washing station in 2014, which now processes the coffee of over 600 local producers. Cement fermentation tanks, a six disk pulper, and over 150 drying beds have been installed to keep up with production. Fresh water from the Tebie River is used to ferment and wash the coffees before entering wastewater treatment tanks.
This lot comes from many of the producers located in the Uraga Woreda community, who manage an average of one-hectare of land. Bisrat and the other coffee producers in Uraga Woreda share agricultural knowledge and interchange compost, and this selfless community environment, staggering elevations, and heirloom varieties culminate in beautiful, complex, and sweet coffees such as this one.
Read More