New Arrival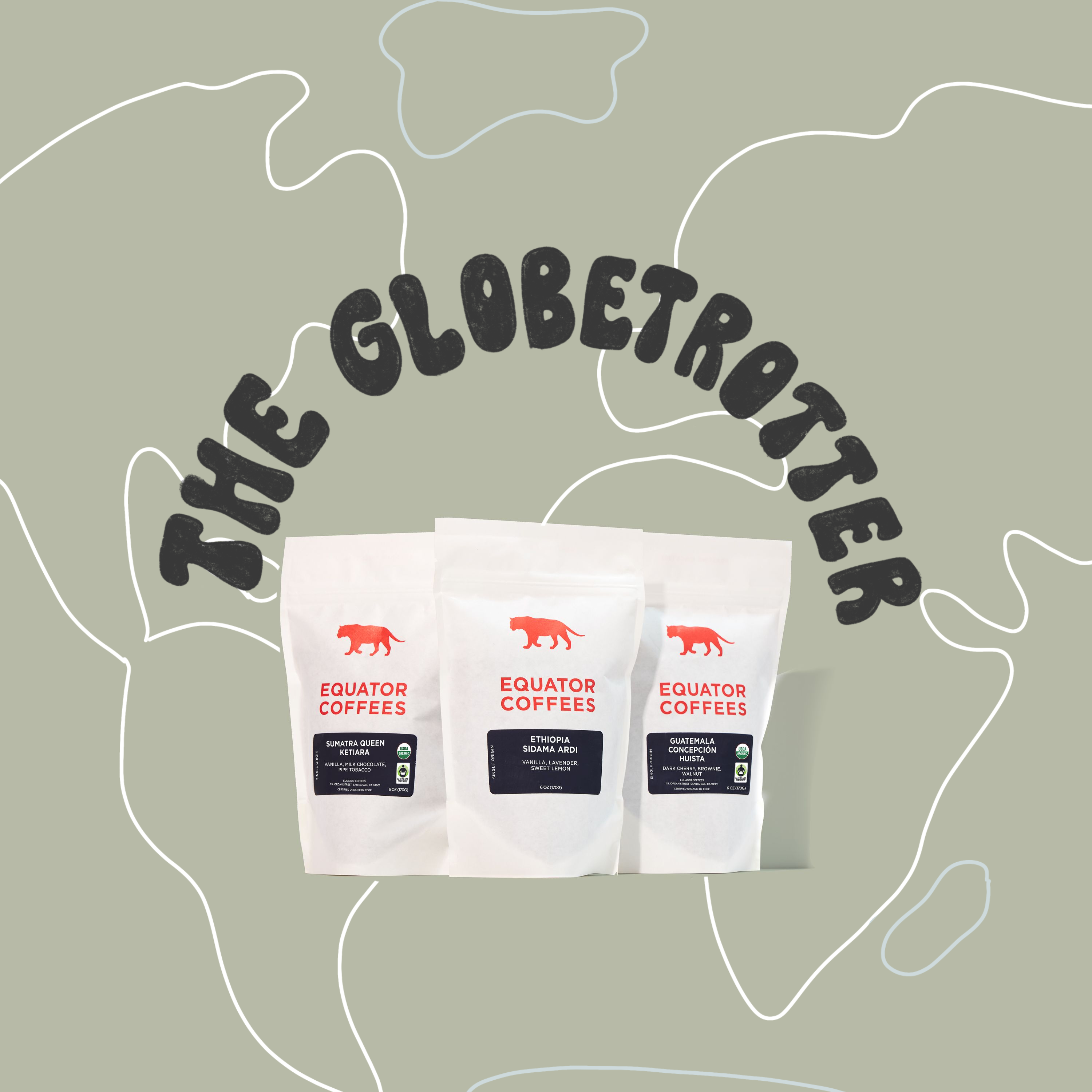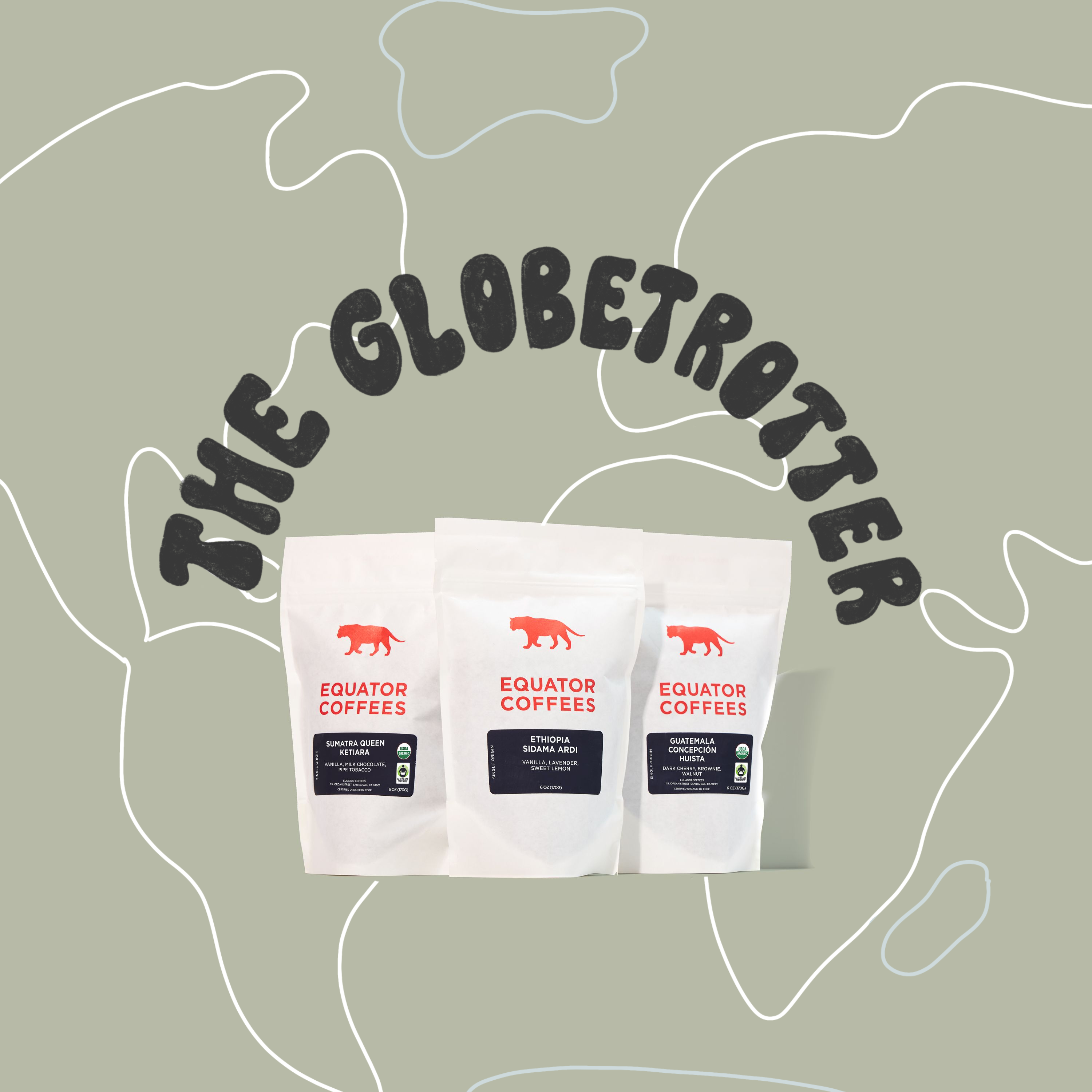 Globetrotter Bundle
Three of Our Most Adored Single Origin Offerings
(18 oz | 6 oz of each coffee)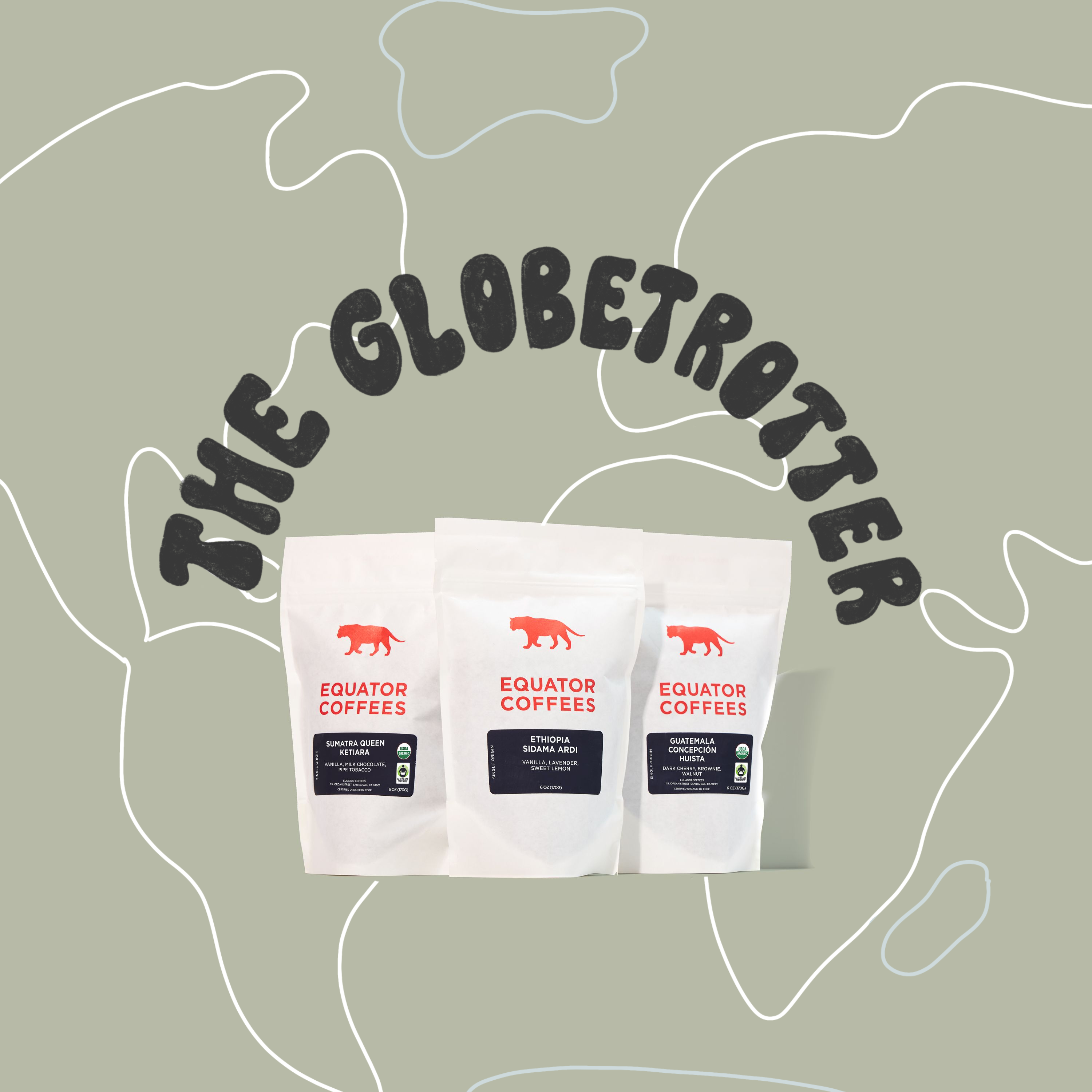 Globetrotter Bundle
$30.00
Worldly Flavor
Venturing down the path of Single Origins? This bundle features three of our most adored single origin offerings as the perfect gateway to the vast and exciting world of craft coffee: Ethiopia Sidama Ardi, Sumatra Queen Ketiara, and Guatemala Concepcion Huista. Globetrotters beware, you may not be able to go back to your regularly scheduled blends.
We are pleased to present a long time favorite, Ardi a coffee that is grown in Southern Ethiopia's Guji Zone. Coffee farming is the main source of income for the approximately 3,000 people who live in this area and contribute the coffee that makes up Ardi. We had the privilege of visiting the farmers who produce Ardi and see first-hand the high quality, oversight, and care that goes into this natural sun-dried coffee. Our visits have resulted in a strong relationship that has led to our purchase of this clean and fruity coffee every year since 2013.
Since 2015 Equator solidified a purchasing relationship with Ketiara, a cooperative that produces great tasting coffee that transcends the stereotypical earthy character Sumatra coffees are known for. Ketiara maintains a flavor profile of us that is clean and balanced, with flavors of aromatic wood, dark fruit, spices, and fresh tobacco. In celebration of the cooperative's ability to provide consistent cup character, we have renamed our Fair Trade and Organic certified Sumatra, Queen Ketiara.
High atop a ridge in northern Guatemala's Sierra de los Cuchumatanes mountain range, on the steep and rugged roads of Concepción Huista lies Coordinadora de Organizaciones de Desarrollo de Concepción Huista (better known as "CODECH"), a cooperative Equator has been working with for several years. Complex flavors of dark cherry, brownie, and walnut close out this exciting bundle.
Read More