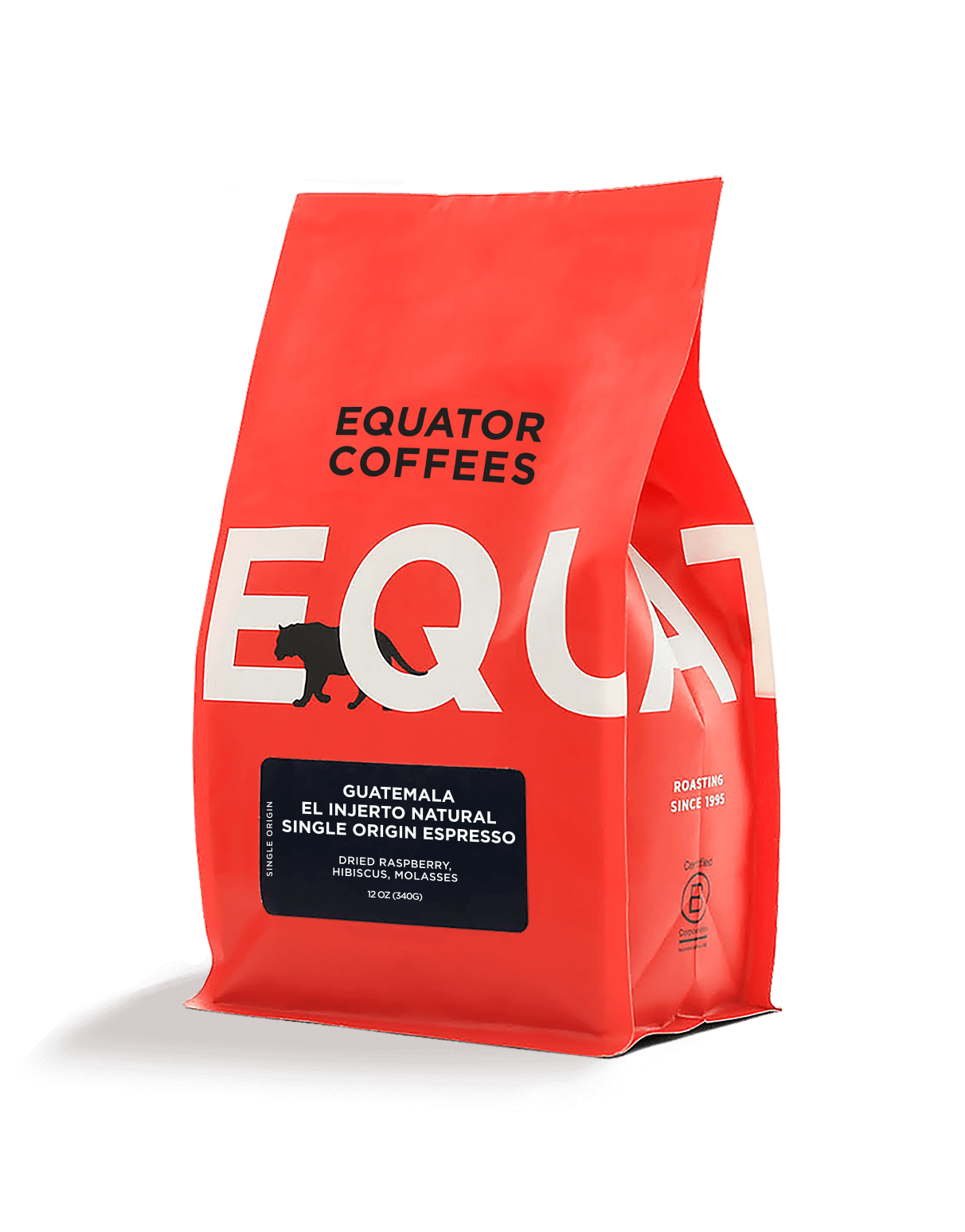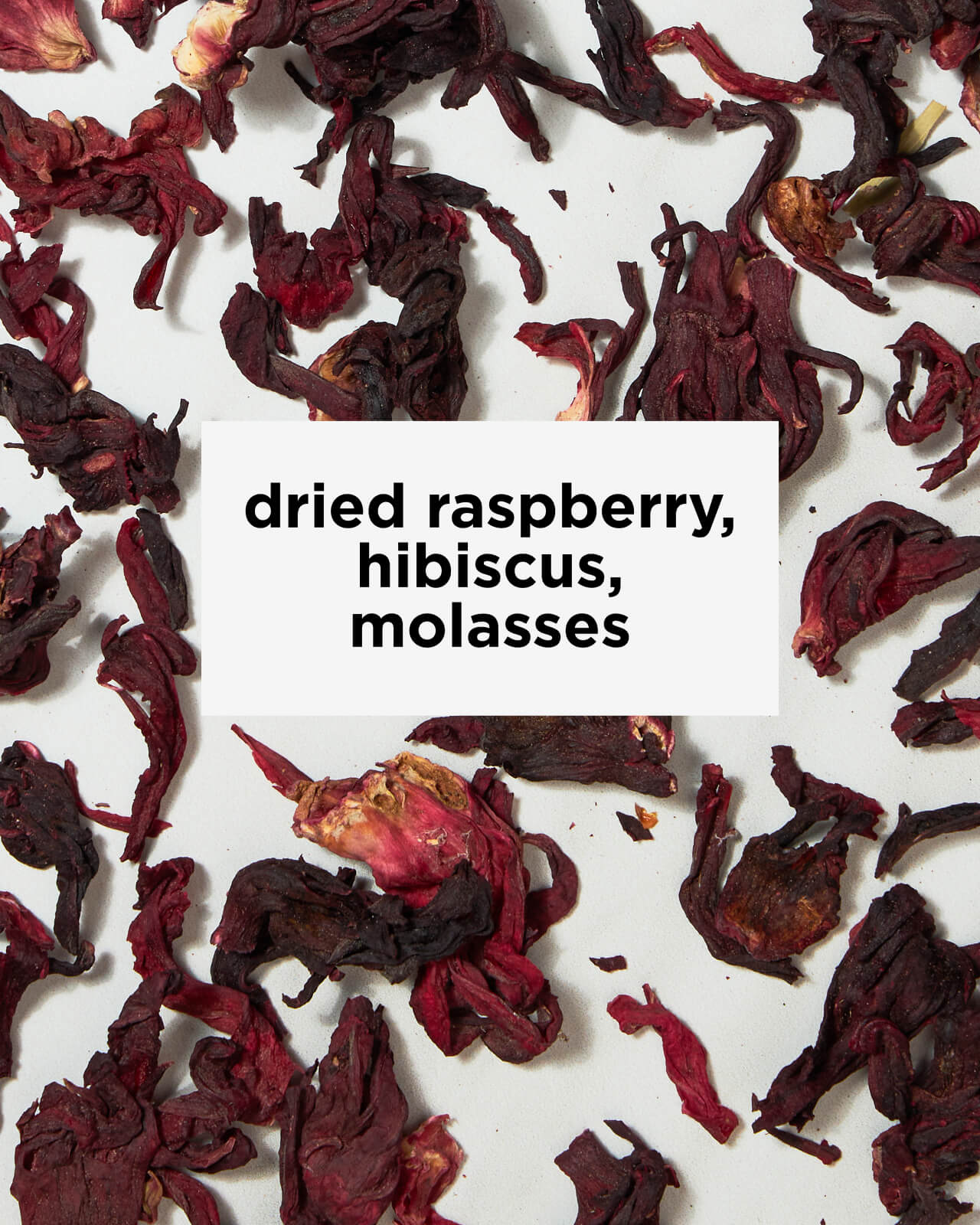 Guatemala El Injerto Natural Single Origin Espresso
This natural-processed single origin selection from award-winning farm El Injerto offers fruit-forward flavors and a lively acidity.
Unlike previous years, we decided to feature this Guatemalan lot as a single-origin espresso: great with milk or on its own.
Flavor Profile
Origin

La Libertad, Huehuetenango, Guatemala

Tasting Notes

Lively, complex, and fruit-forward with flavors of dried raspberry, hibiscus, and molasses.

Roast Level

Light

Med Lt

Med

Med Dark

Dark
Origin Story
El Injerto was founded by Jesús Aguirre Panamá in 1874, with the first coffee planted around 1900. Today, El Injerto is managed by the fourth generation of the Aguirre family. The farm is one of the most celebrated coffee farms in Guatemala and continues to be a leader in national tasting competitions, placing in the finals of Cup of Excellence more than fifteen times, amassing seven first place awards! Whenever we take the long journey into the highlands of Huehuetenango to visit El Injerto, we are amazed by the cleanliness, efficiency, and beauty of their farm and mill. It is no wonder that the coffee tastes so great and achieves so many awards.
Altitude
Variety
Processing
Why We Love This Coffee
We are happy to be continuing our partnership with El Injerto and the Aguirre family. We started by offering an assortment of coffees, purchased primarily through El Injerto's annual auction. Now, for the seventh year in a row, we are featuring a natural processed Red Catuaí variety coffee. The Aguirre family has been perfecting the finicky processing method over the past several years, having previously focused on the traditional washed process, as most coffee producers in Guatemala do. With natural coffees, the seeds are dried-in-the-fruit rather than after the fruit has been removed. The resulting flavor is dramatically different, in the best cases exhibiting fruit-forward intensity and sweetness.

Unlike previous years we decided to feature this natural lot as a single-origin espresso. Its fruit-forward flavors and lively acidity produce a unique shot of espresso that tastes great with milk or on its own. While there are many variables that contribute to dialing in espresso, here are the parameters that have been yielding the best results in our lab:

1:2.25 coffee to water ratio in 30 seconds.


Sustainably Sourced
Good Coffee, Better Planet
The level of quality and consistency the coffee from El Injerto exhibits is nothing short of amazing. Coffee pickers are paid well and provided housing, food, and recreation areas on the farm, encouraging many to return each harvest season. In exchange, El Injerto retains experienced pickers familiar with their high standards and expectations.

Sustainability by the numbers:

- The Aguirre family installed a hydroelectric power plant that covers all of the farm's electricity needs and then some. Surplus electricity is sold to the Guatemalan government.
- El Injerto is Rainforest Alliance certified - 65% of the almost 1,800-acre farm is a rainforest preserve.
- Coffee parchment leftover from dry milling is used to fuel their mechanical dryers.
- Coffee cherries leftover from wet milling is used for compost.