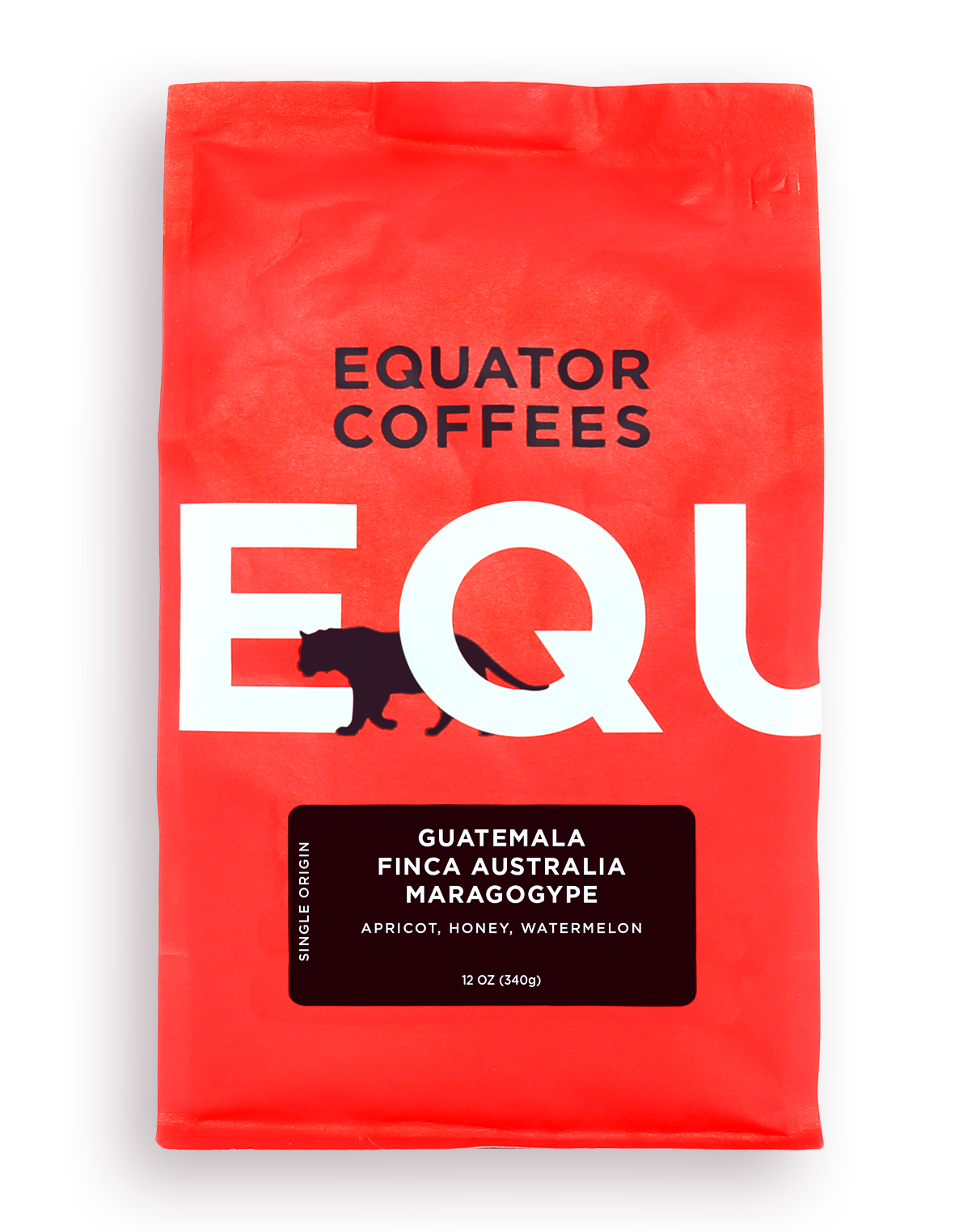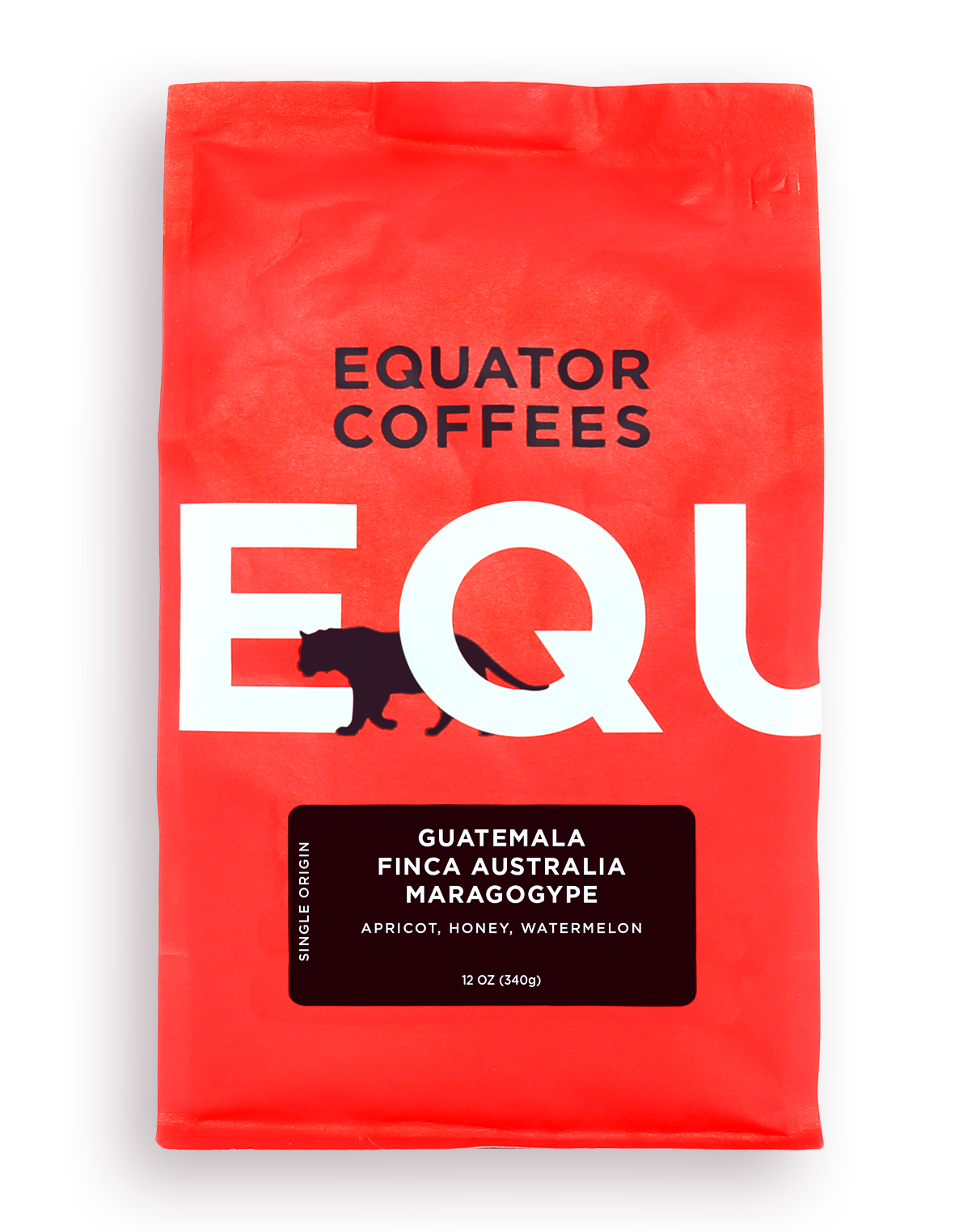 Guatemala Finca Australia Maragogype
Apricot, Honey, Watermelon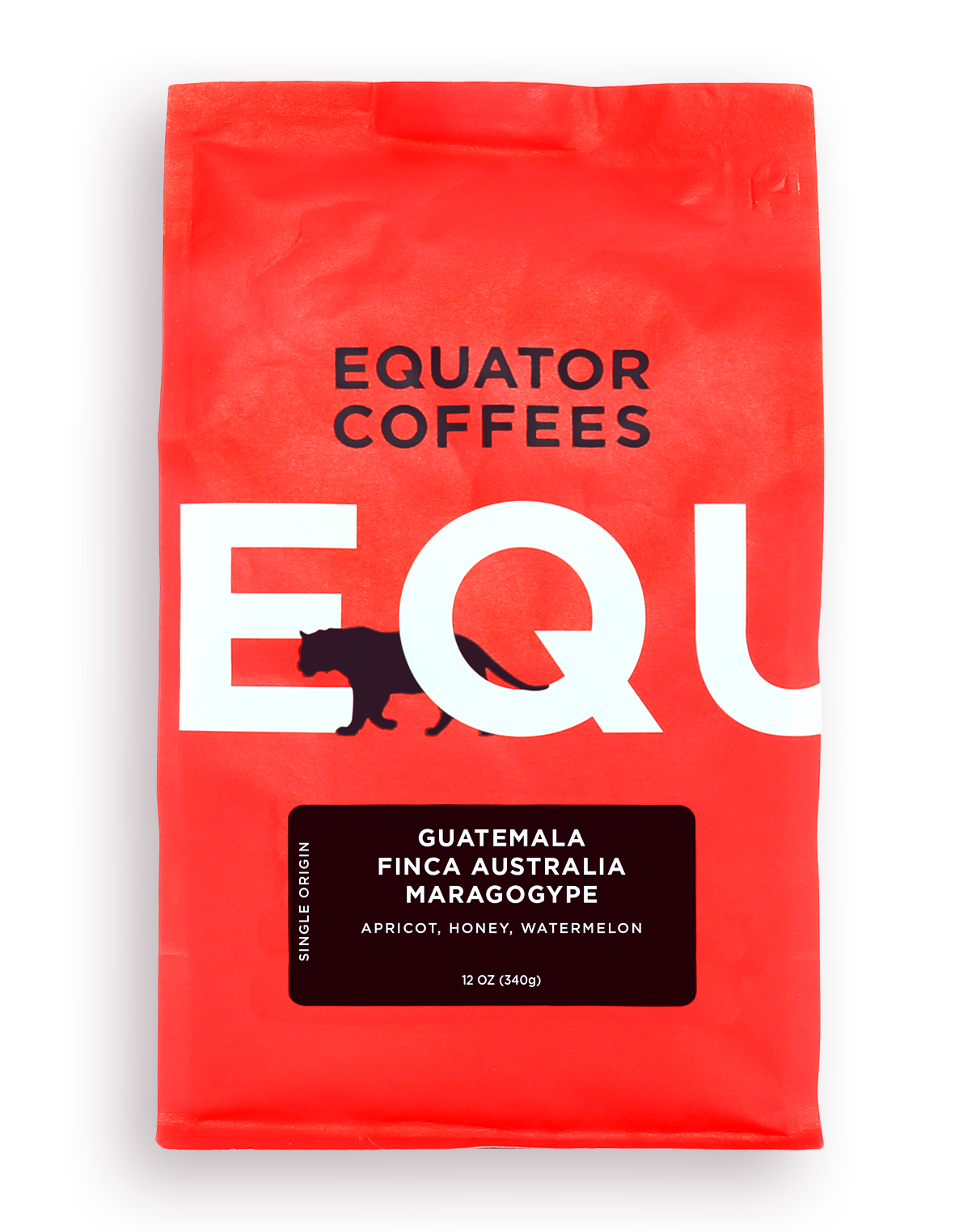 Guatemala Finca Australia Maragogype
$19.00
Origin
Farm: Finca Australia
Producer: Luz de MacKenney
Tumbador, San Marcos Department, Guatemala
Roast Level
Light
Med Lt
Med
Med Drk
Dark
Tastes Like
Delicate layered flavors of apricot, honey and watermelon.
Citrusy, Herbal, Floral
Altitude
5,000
Variety
Maragogype
Processing
Washed
The Story
Finca Australia has been a working farm since 1867! The farm has belonged to members of the MacKenney family for three generations. Luz de MacKenney is the current owner, where she pursues her dual mission of producing great coffee while also preserving the natural environment. A huge section of the farm, over 620 acres, remain as dedicated virgin forest preserve, and all of the farm's agricultural practices are designed to minimize environmental impact. The farm's systems help maintain and improve the consistent, and excellent, flavor profiles Finca Australia has become known for.

Finca Australia is located in the San Marcos region, which has some of the highest rainfall totals in Guatemala. This lot is made up entirely of Maragogype variety coffee, which produces an extremely large bean. It is a natural mutation of the Typica variety, first discovered in Brazil near the town of Maragogipe, in Bahia state. The variety has since been propagated in countries throughout Latin America, including Finca Australia.

This coffee was brought to our attention through an auction hosted by the blockchain platform Yave, in collaboration with coffee trade publication Perfect Daily Grind and Anacafé, Guatemala's national coffee association. This was the first blockchain coffee auction ever held, and we were happy to support the efforts to communicate transparency within the coffee value chain. Blockchain is a decentralized digital ledger that is made up of linked transactions known as blocks. Each time a transaction is completed, connected computers receive a copy of the blockchain that independently prove the transaction occurred.

Read More