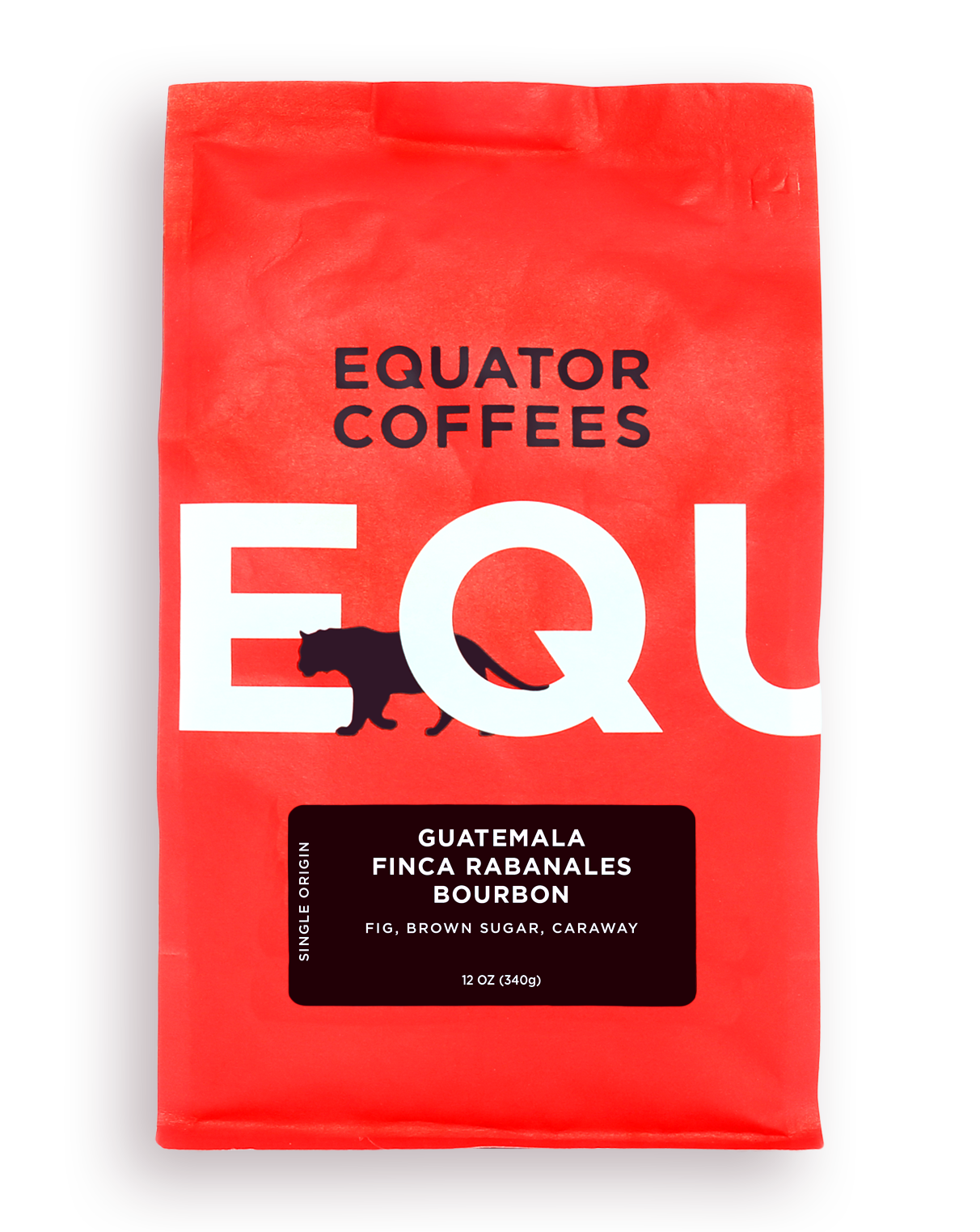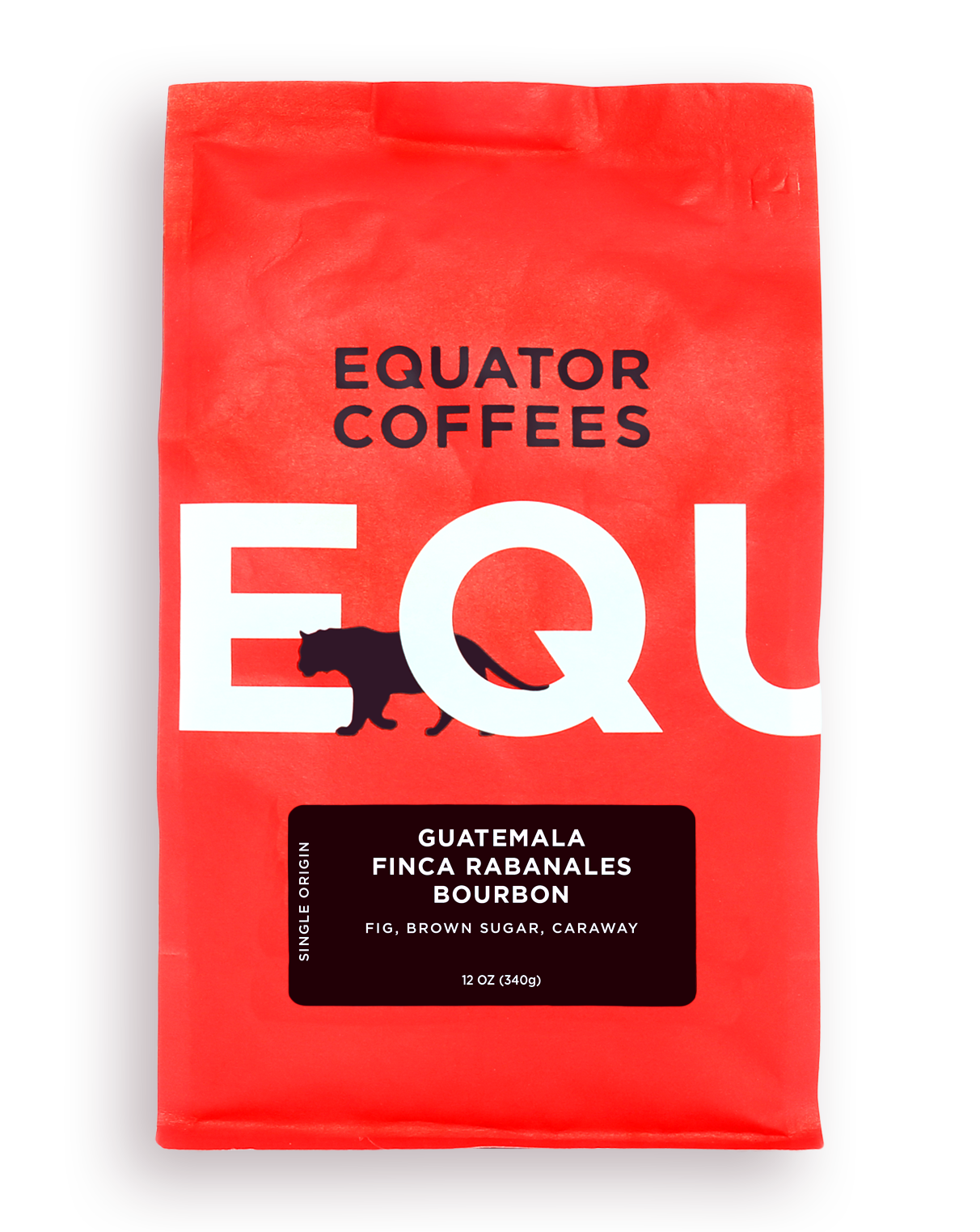 Guatemala Finca Rabanales Bourbon
Fig, Brown Sugar, Caraway. A delicious coffee with an intense depth of flavor.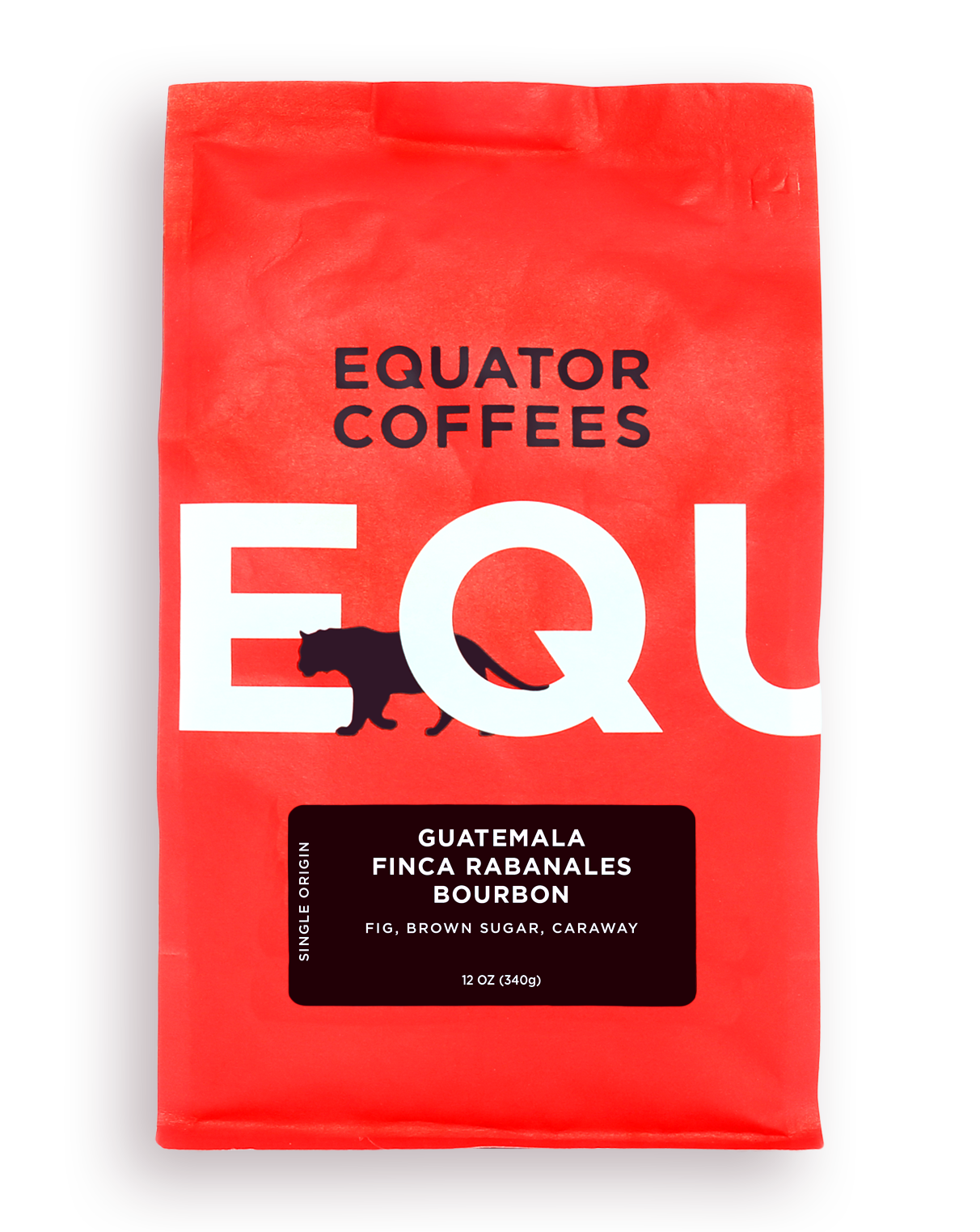 Guatemala Finca Rabanales Bourbon
$19.00
Origin
Farm: Finca Rabanales
Producer: Rafael Ventura
Concepcion Rabanales, Fraijanes, Guatemala
Roast Level
Light
Med Lt
Med
Med Drk
Dark
Tastes Like
Sweet and savory with flavors of fig, brown sugar and caraway.
Spicy, Citrusy, Chocolatey
Altitude
5,400 feet
Variety
Bourbon
Processing
Washed
The Story
Finca Rabanales was founded by Don Gregorio Zamora in 1884. He had a deep passion for coffee which was developed while working on other farms prior to purchasing Rabanales. He named the farm after the town in northwestern Spain where his family had originated. Five generations later, the Ventura Zamora family continues the farming tradition where it produces one of the best coffees in the Fraijanes region. Finca Rabanales has a strong commitment to producing high quality coffee in the most sustainable way possible. Finca Rabanales was an early adopter of new technologies such as ecological wet milling and electronic color sorting.

This Bourbon variety coffee was grown under a canopy of Inga and Grevillea trees on a section of Finca Rabanales known as Santa Barbara. The lot was processed by the wet method which resulted in a coffee with an intense depth of flavor. In addition to Bourbon, Finca Rabanales cultivates several other varieties of coffee including: Typica, Mundo Novo, Caturra and Maragogype.

This coffee was brought to our attention through an auction hosted by the blockchain platform Yave, in collaboration with coffee trade publication Perfect Daily Grind and Anacafé, Guatemala's national coffee association. This was the first blockchain coffee auction ever held, and we were happy to support the efforts to communicate transparency within the coffee value chain. Blockchain is a decentralized digital ledger that is made up of linked transactions known as blocks. Each time a transaction is completed, connected computers receive a copy of the blockchain that independently prove the transaction occurred.

Read More