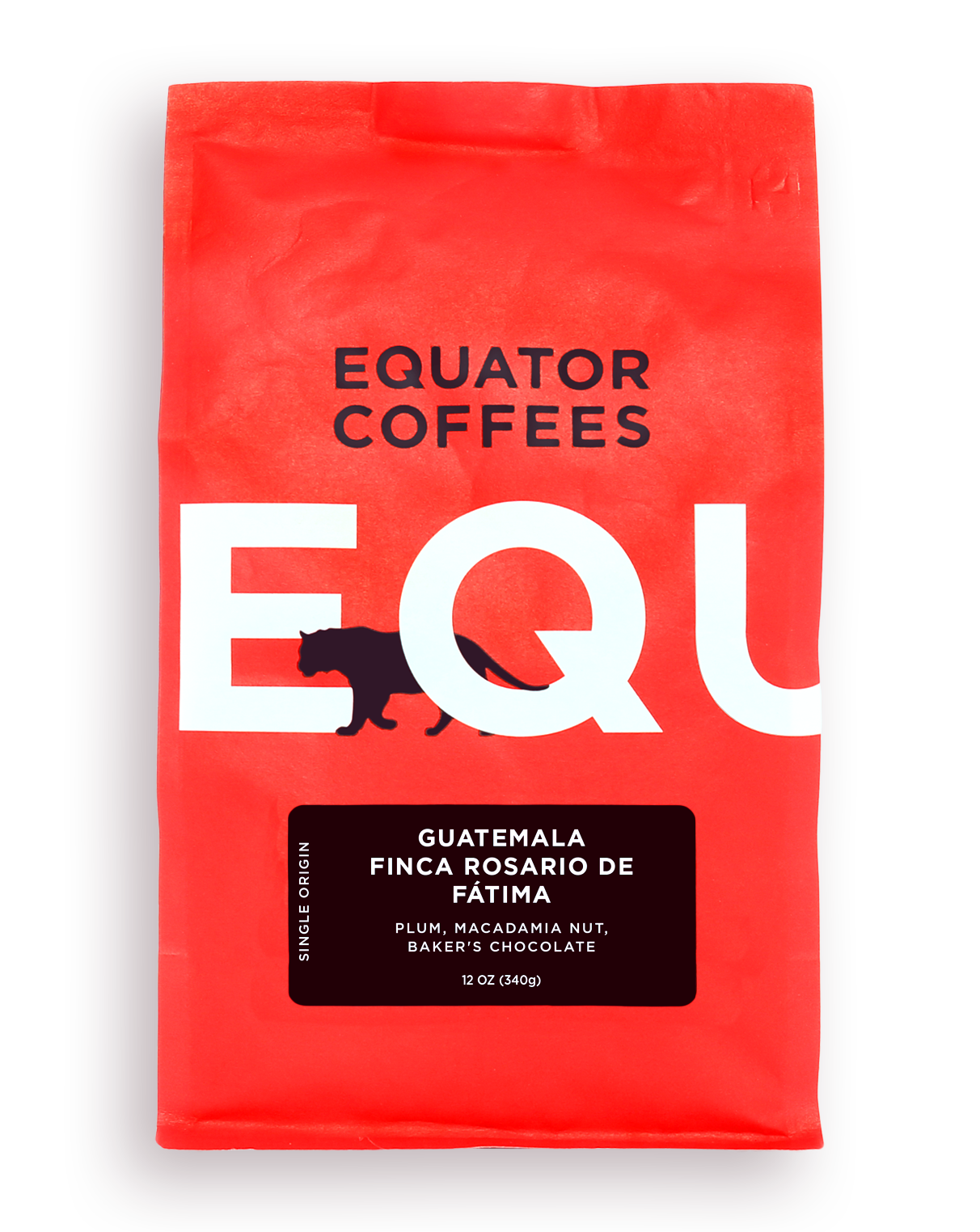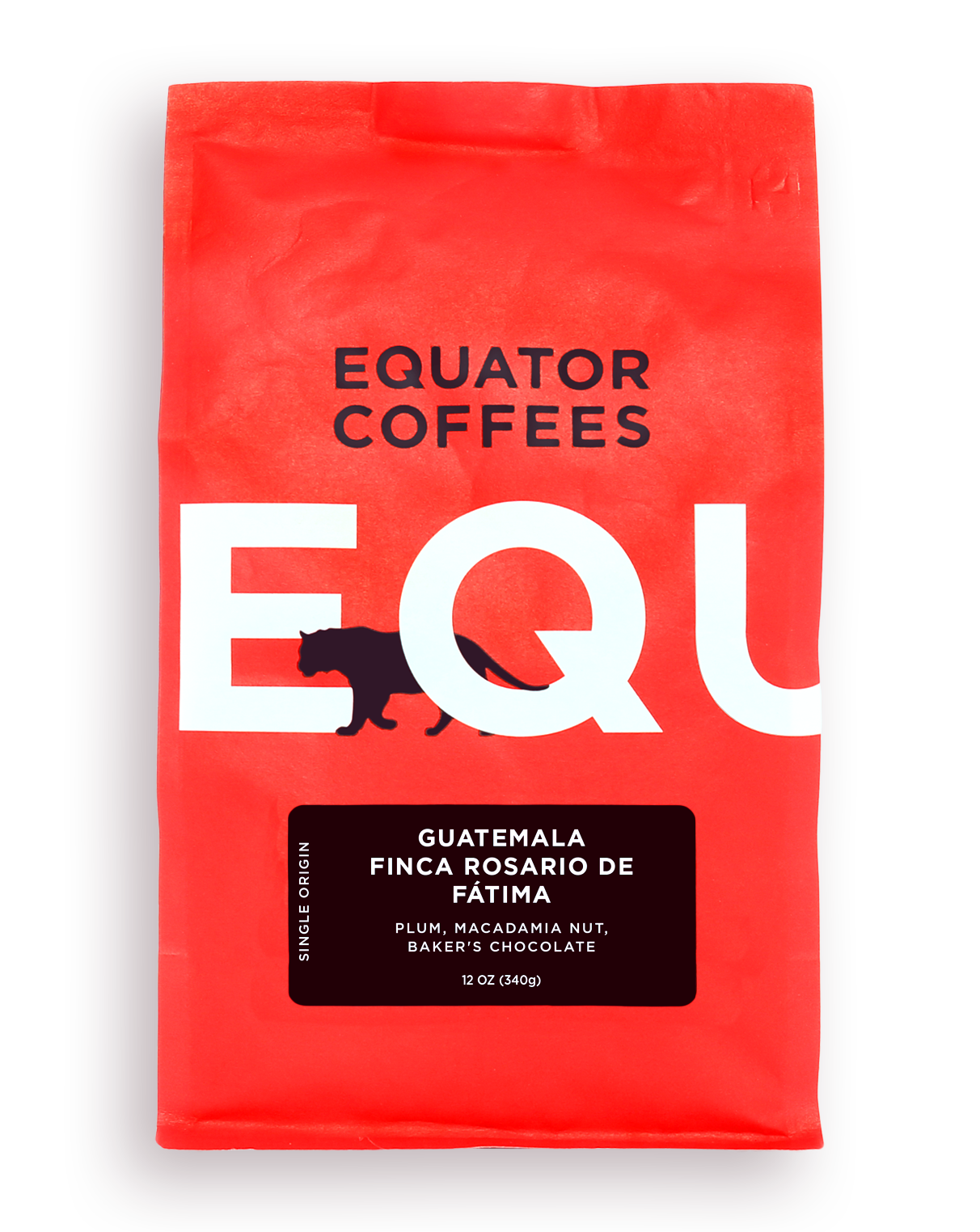 Guatemala Finca Rosario de Fátima
Plum, Macadamia Nut, Baker's Chocolate
Guatemala Finca Rosario de Fátima
$17.50
Origin
Producer: Joerg Sterkel
Farm: Finca Rosario de Fátima
Cobán, Guatemala
Roast Level
Light
Med Lt
Med
Med Drk
Dark
Tastes Like
Balanced flavors of plum, macadamia nut and baker's chocolate.
Chocolatey, Nutty, Citrusy
Altitude
4,000 – 4,750 feet
Variety
Caturra, Catuaí, Bourbon
Processing
Washed
The Story
We are excited to be offering a coffee from Finca Rosario de Fátima in Guatemala for the first time! This fully-washed lot was produced by Joerg Sterkel, whose family immigrated to the Alta Verapaz region of Guatemala from Germany in the late 19th century and established some of Guatemala's first coffee plantations, as well as one of the country's oldest exporting companies.
Finca Rosario de Fátima is located near the town of Cobán in Northern Guatemala. The farm sits in a valley where cool, moist air from the Atlantic Ocean gets trapped, creating the slow, misty rain referred to as 'chipi chipi' that falls nine months out of the year. The wet microclimate makes producing high quality coffee particularly challenging as sunlight is scarce, and it can assist the spread of disease. Farm manager, Don Carlos, who has worked at the farm for over fifty years, combats this by having fewer shade trees and spacing out the coffee plants more than is practiced on most coffee farms. This allows more efficient drainage and maximizes the amount of sunlight that reaches the plants. The lack of a clearly defined rainy season causes the coffee trees to bloom sporadically, resulting in the cherries ripening at different times and making harvesting tedious.
Joerg and Don Carlos partner with Los Volcanes, a group that manages the milling and exportation of the farm's coffee and conducts quality analysis evaluations. Based on their findings, Los Volcanes and their team suggest improvements to increase the quality and consistency of the coffee, and help to implement these changes at the farm. This collaboration started almost fifteen years ago and has culminated in this delicious coffee that we can't wait for you to try!
Read More