New Arrival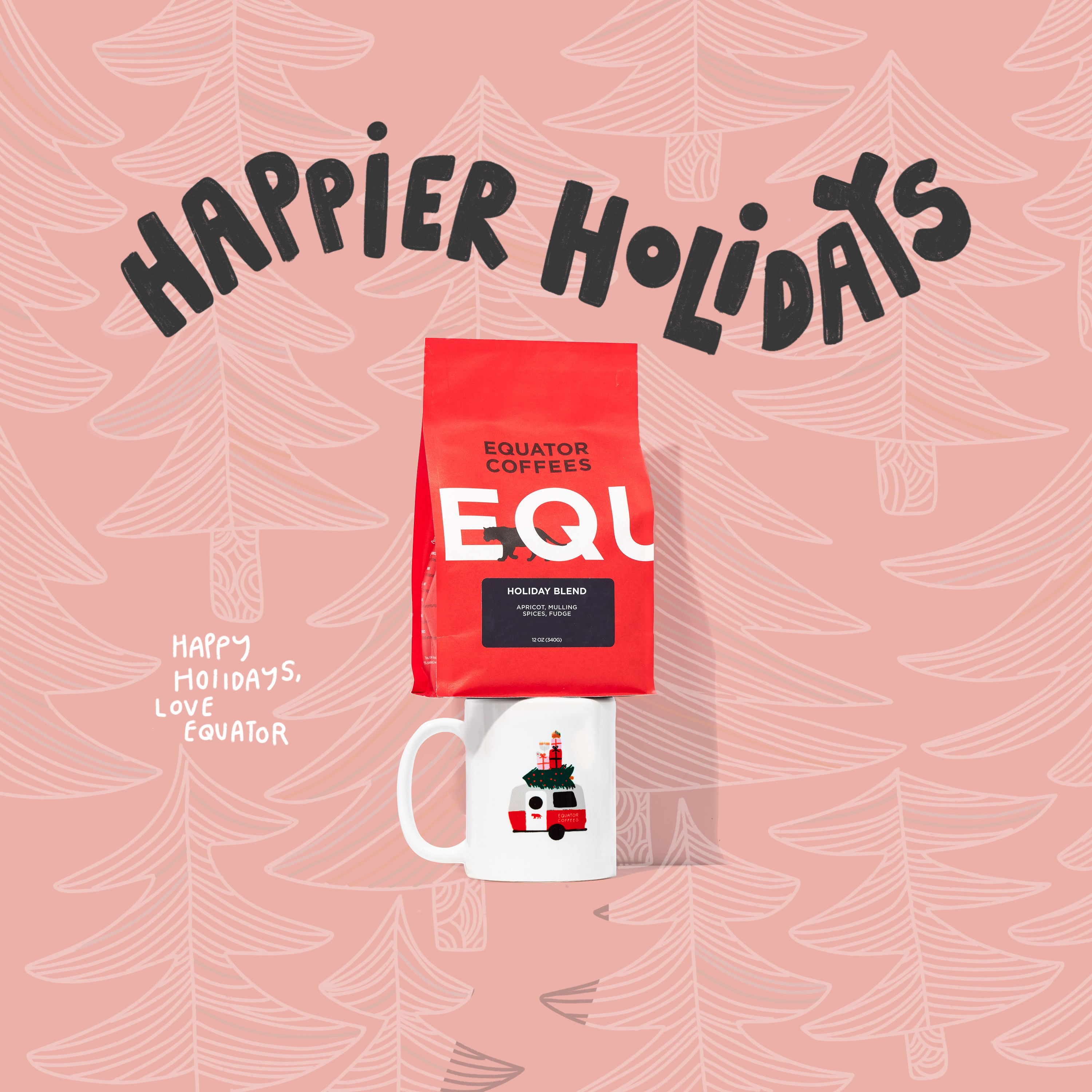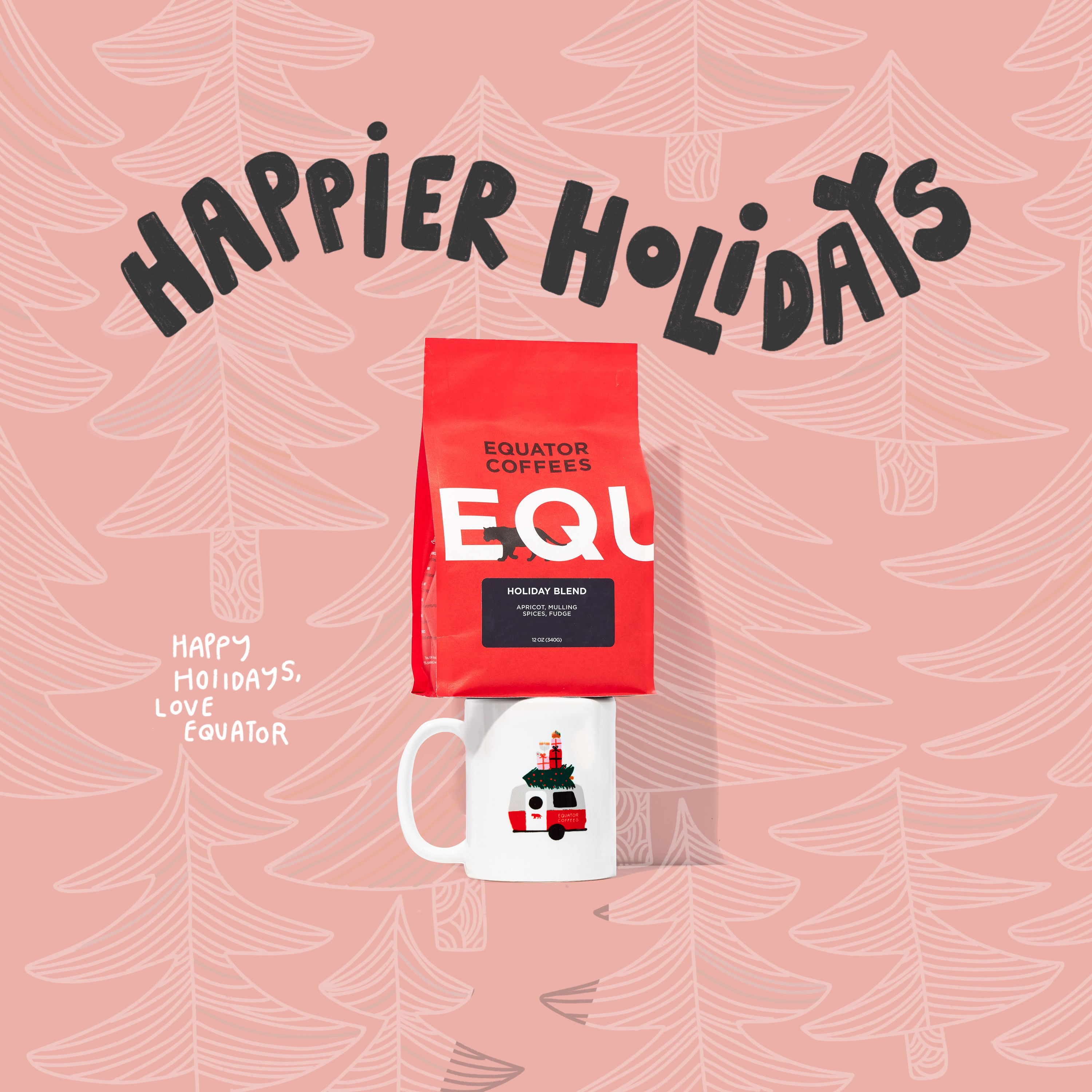 Happier Holidays Bundle
Holiday Blend Paired with a Special Holiday Mug
(12 oz Holiday Blend + 1 Holiday Mug)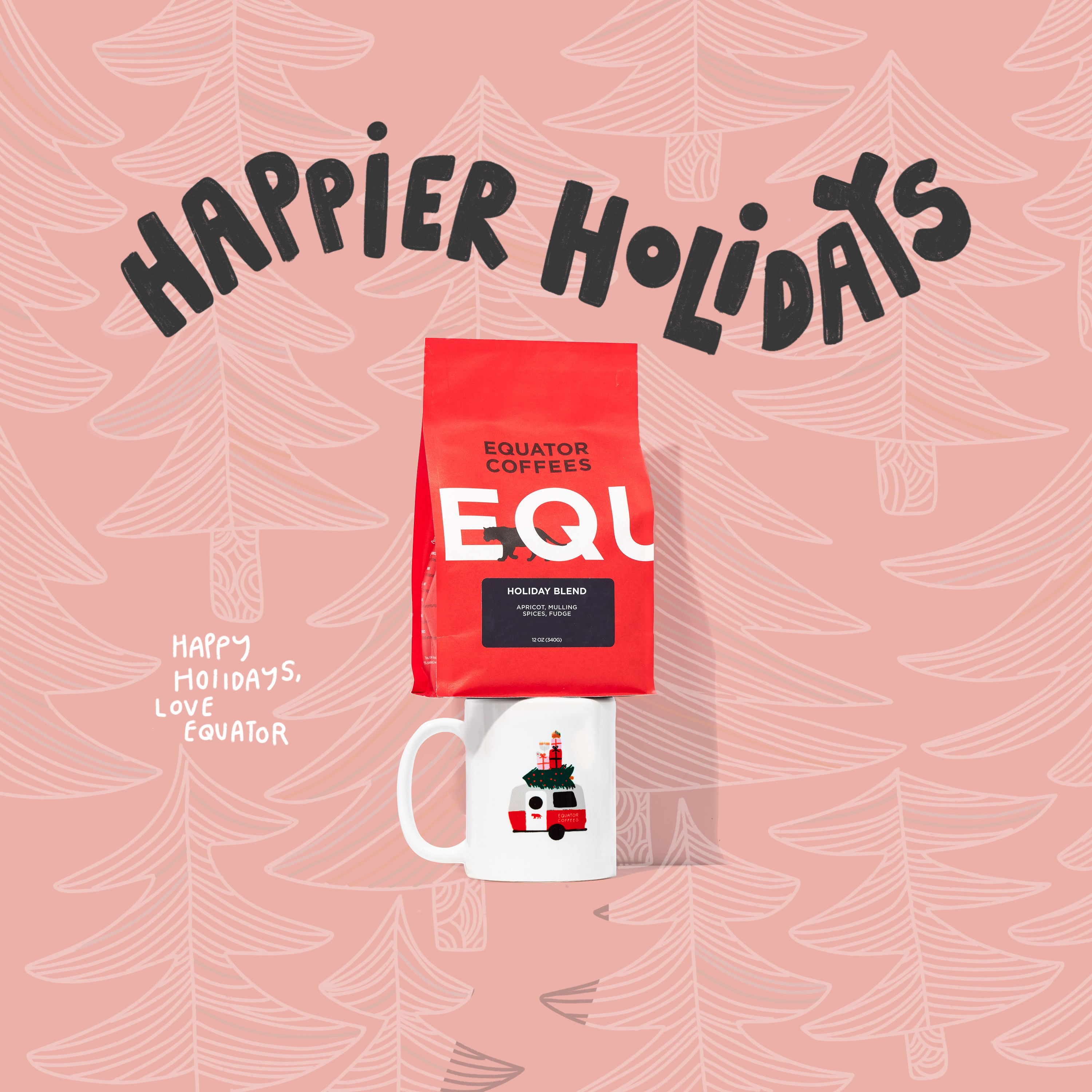 Happier Holidays Bundle
$30.00
Time to Get Festive
Nothing says "tis the season" like cozying up by a roaring fire with your a favorite mug of coffee? Reach out for our Holiday Mug and brew up some Holiday Blend while you watch the sun rise and the snow fall.
Holiday Blend is an annual tradition shared by all in the Equator community. It's a special coffee blend created by our family to be shared and enjoyed by yours.
This year, our roasters gathered once again to create a blend that tastes as good as the holidays feel - warm, comforting, charming and uplifting. Each roaster created their own take on this perennial favorite, trying to outdo each other in friendly competition. In the end, it was the creation of seasoned roaster Alex Spishakoff that emerged as the favorite, balancing the rich fudge and fruity apricot and spiciness perfectly suited for long talks in cozy clothes. Congrats Alex!
Read More