New Arrival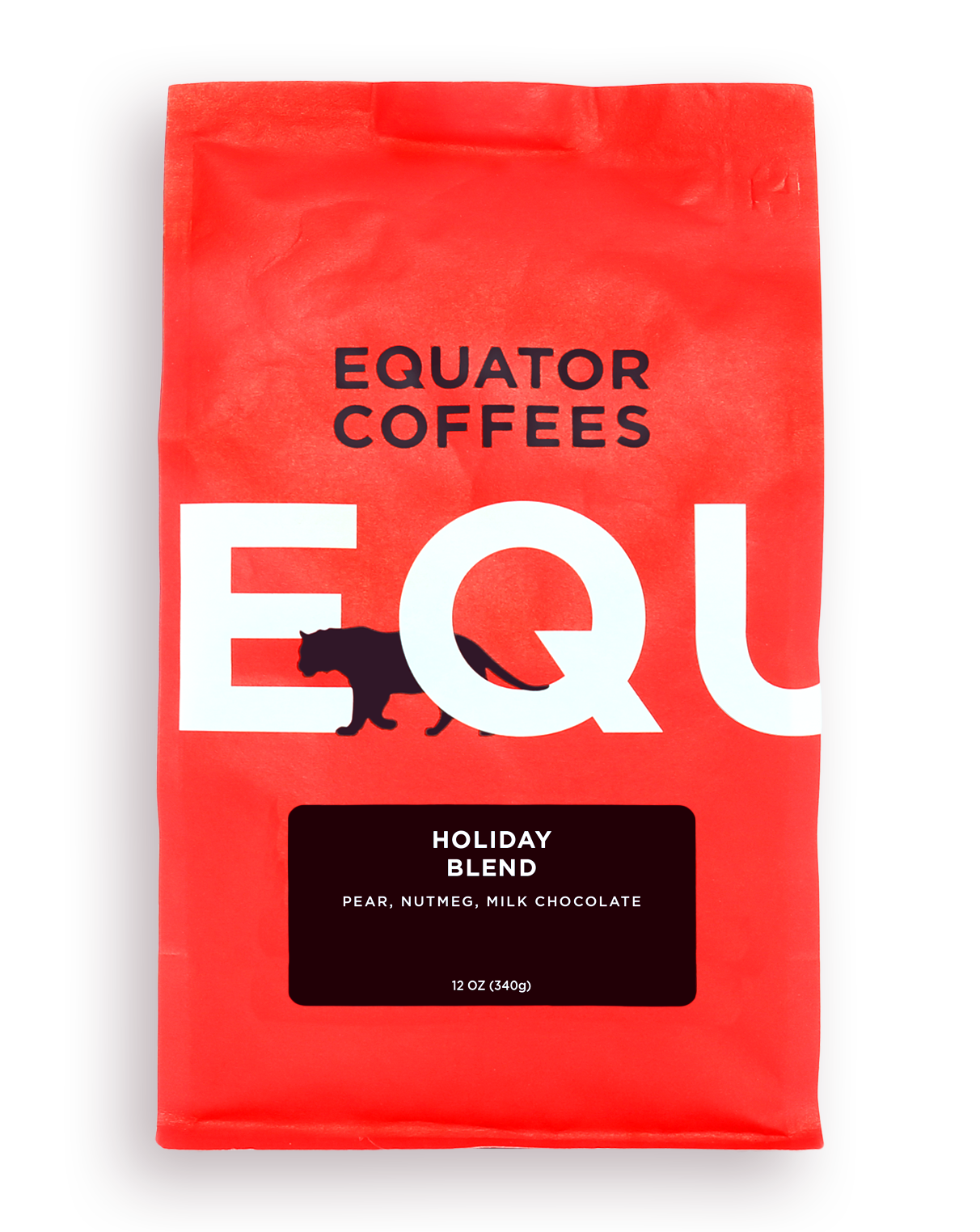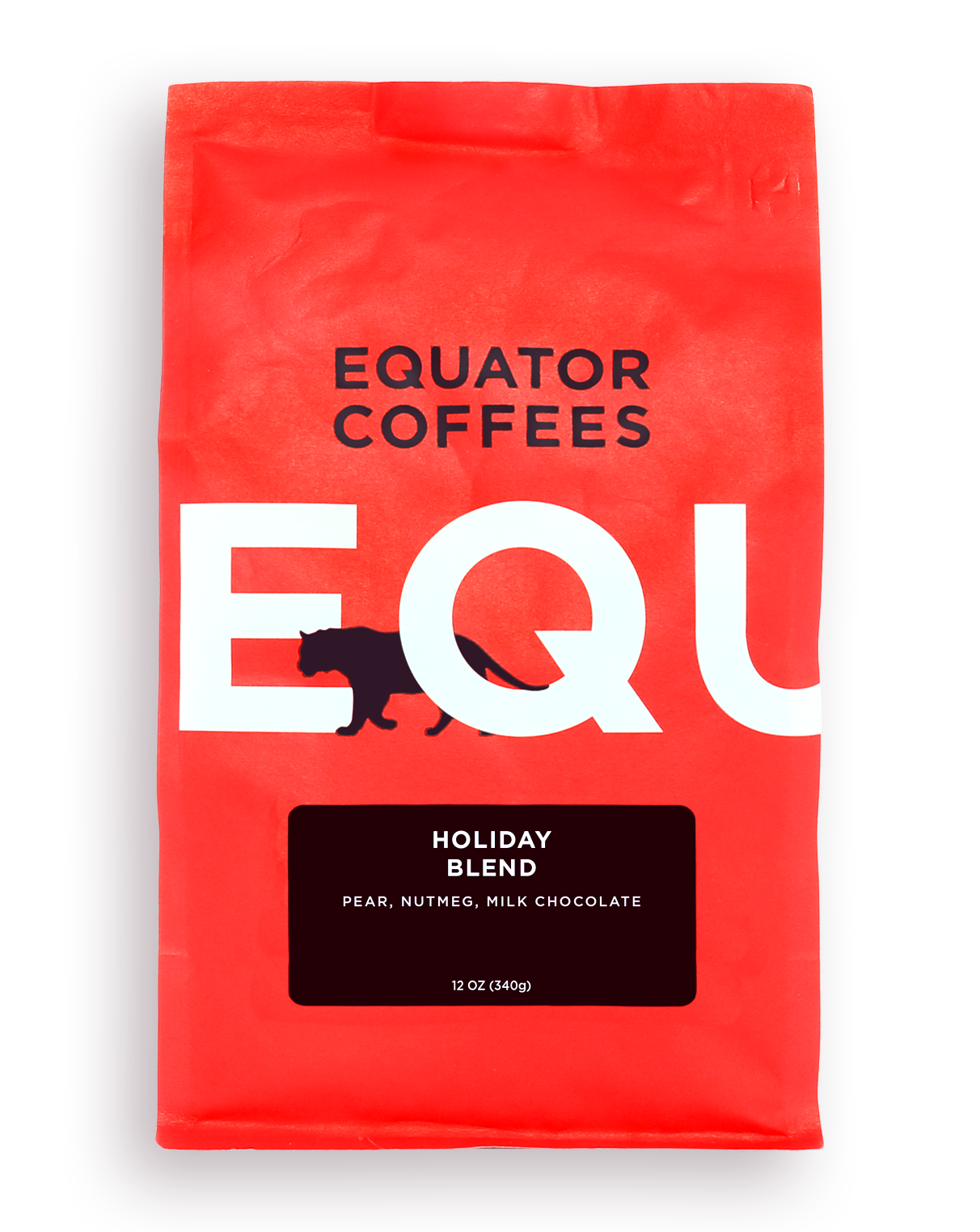 Holiday Blend
Pear, Nutmeg, Milk Chocolate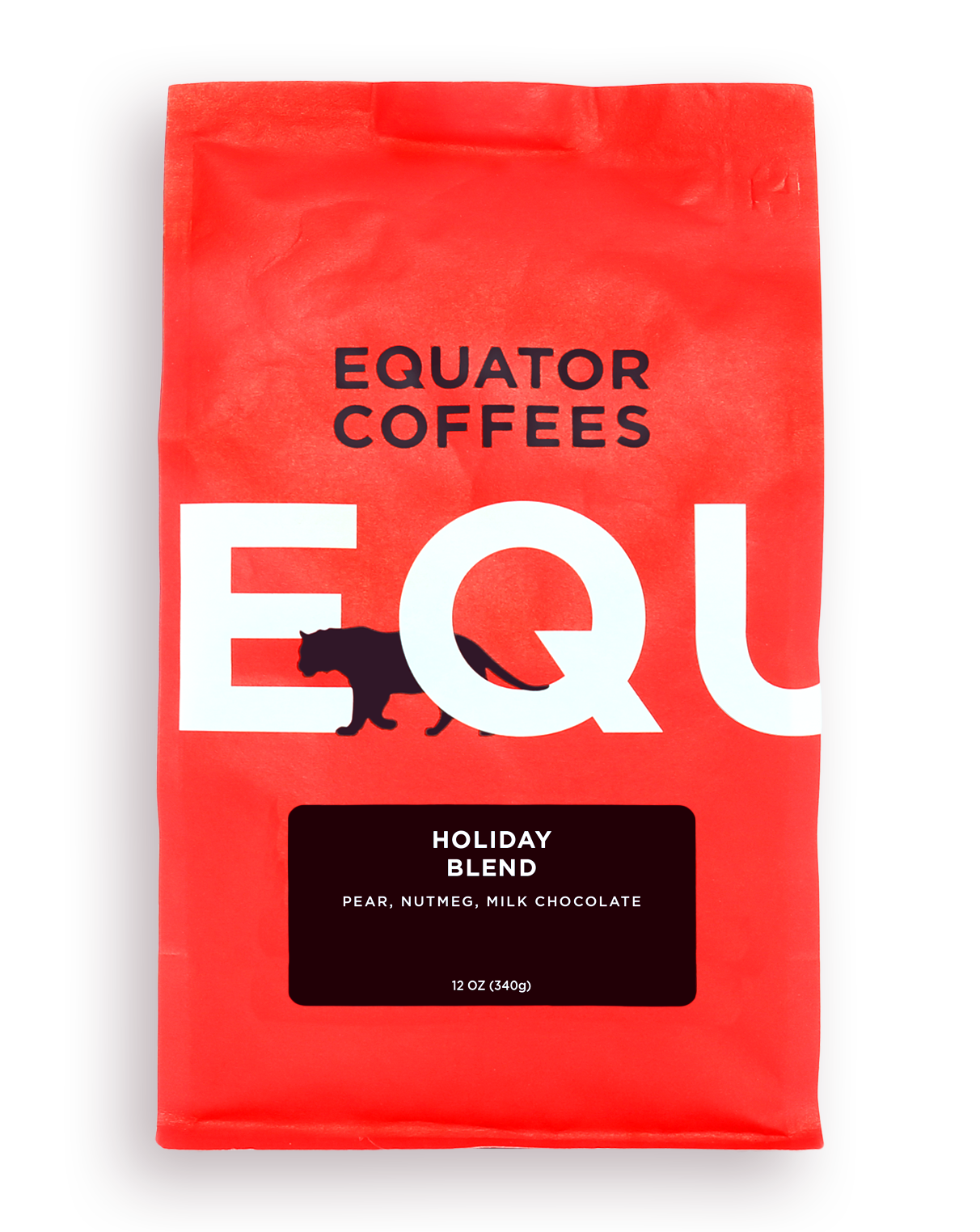 Origin
Guatemala, Kenya, Ethiopia
Roast Level
Light
Med Lt
Med
Med Drk
Dark
Tastes Like
Sweet and spicy flavors reminiscent of the holiday season, including pear, nutmeg, and milk chocolate.
Altitude
Various
Variety
Various
Processing
Washed
The Story
Holiday Blend is an annual tradition shared by all in the Equator community. It's a special coffee blend created by our family to be shared and enjoyed by yours.

This year, our roasters gathered once again to create a blend that tastes as good as the holidays feel - warm, comforting, charming and uplifting. Each roaster created their own take on this perennial favorite, trying to outdo each other in friendly competition. In the end, it was the creation of seasoned roaster Seth Duncan that emerged as the favorite, balancing the delicate fruit and floral notes and crisp acidity perfectly suited for long talks in cozy clothes. Congrats Seth!
This coffee is available only during the holiday season so get brewing and pass it around!
Read More