New Arrival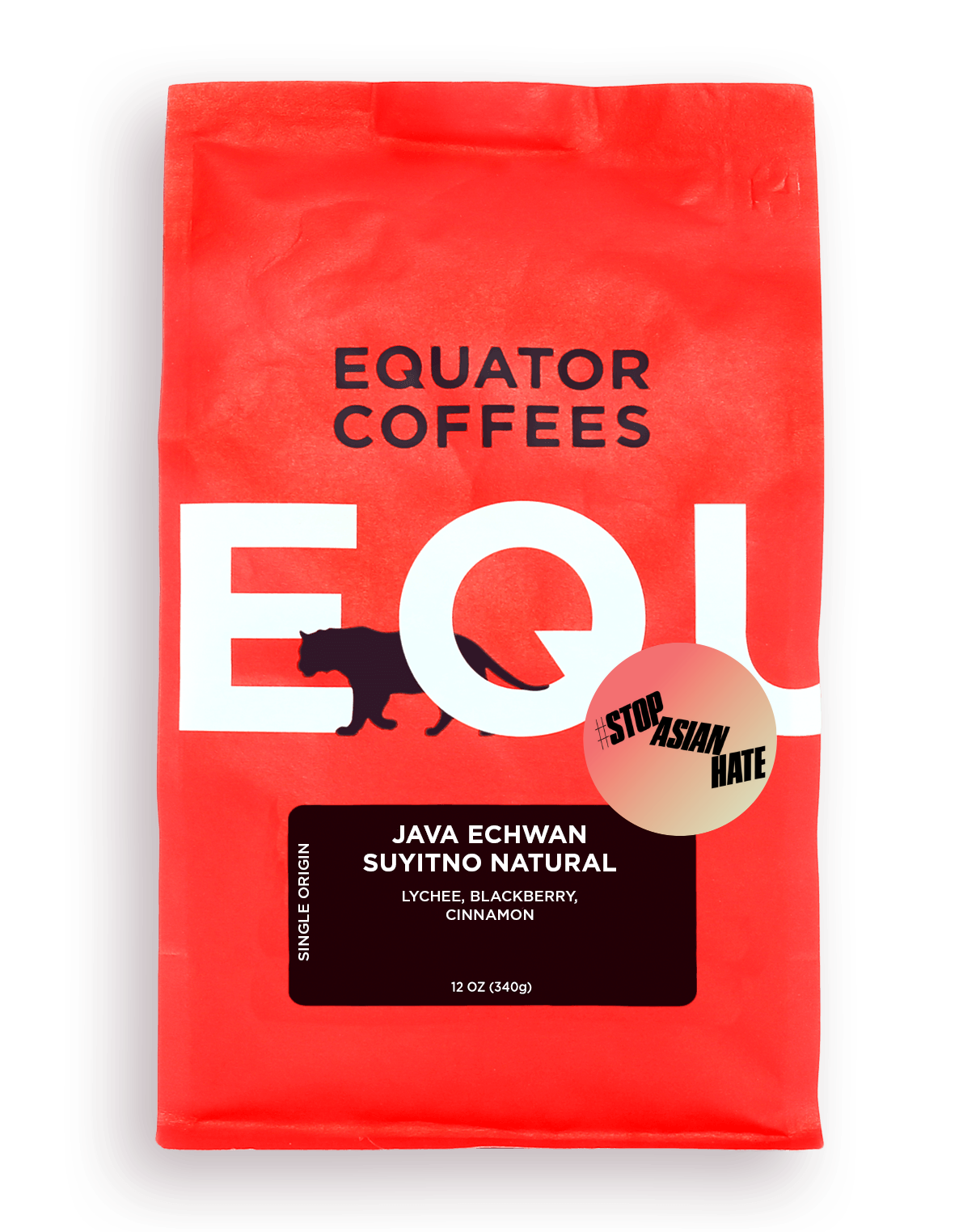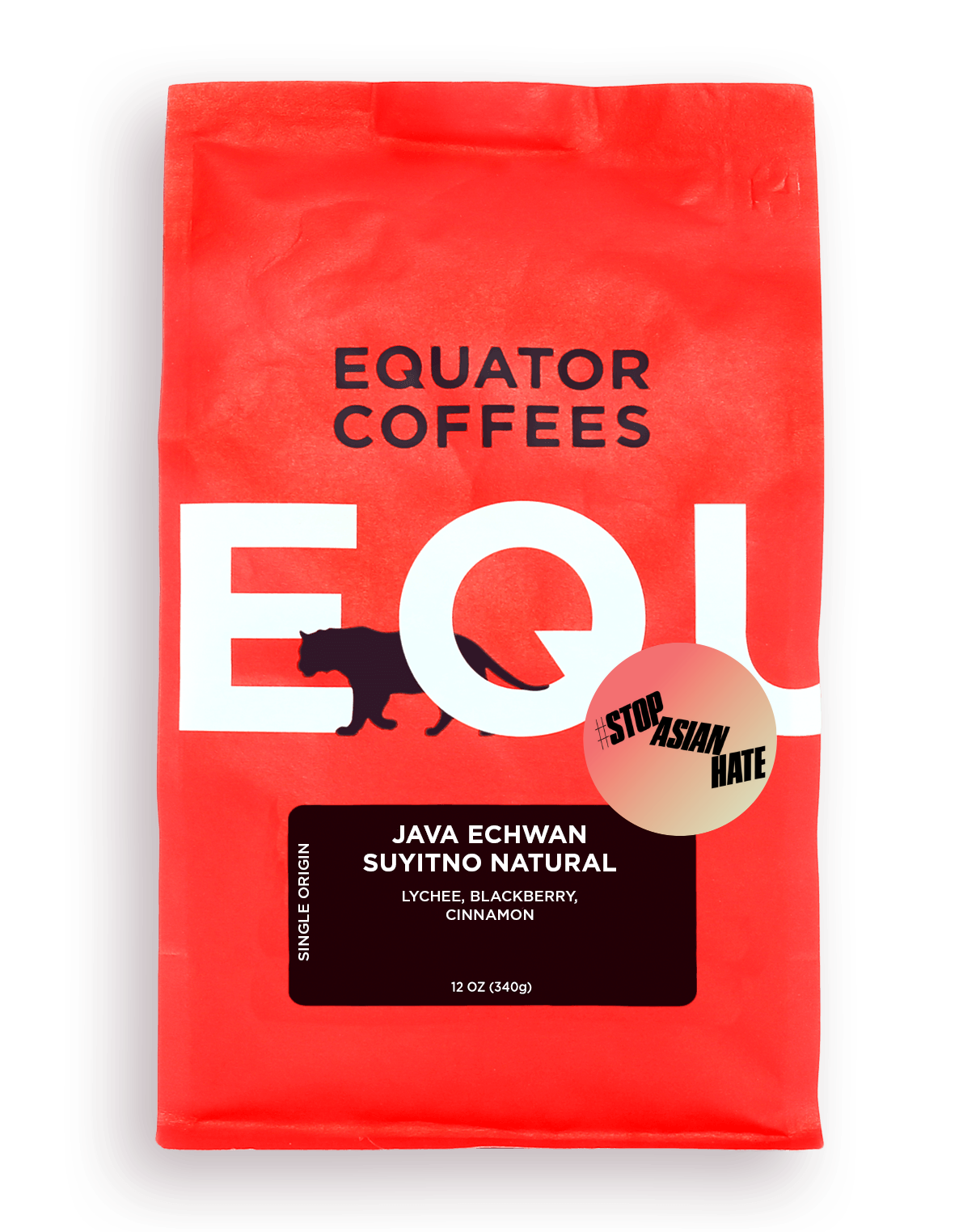 Java Echwan Suyitno Natural
Lychee, Blackberry, and Cinnamon
$2 from every bag sold will be donated to the AAPI Community Fund to help #stopasianhate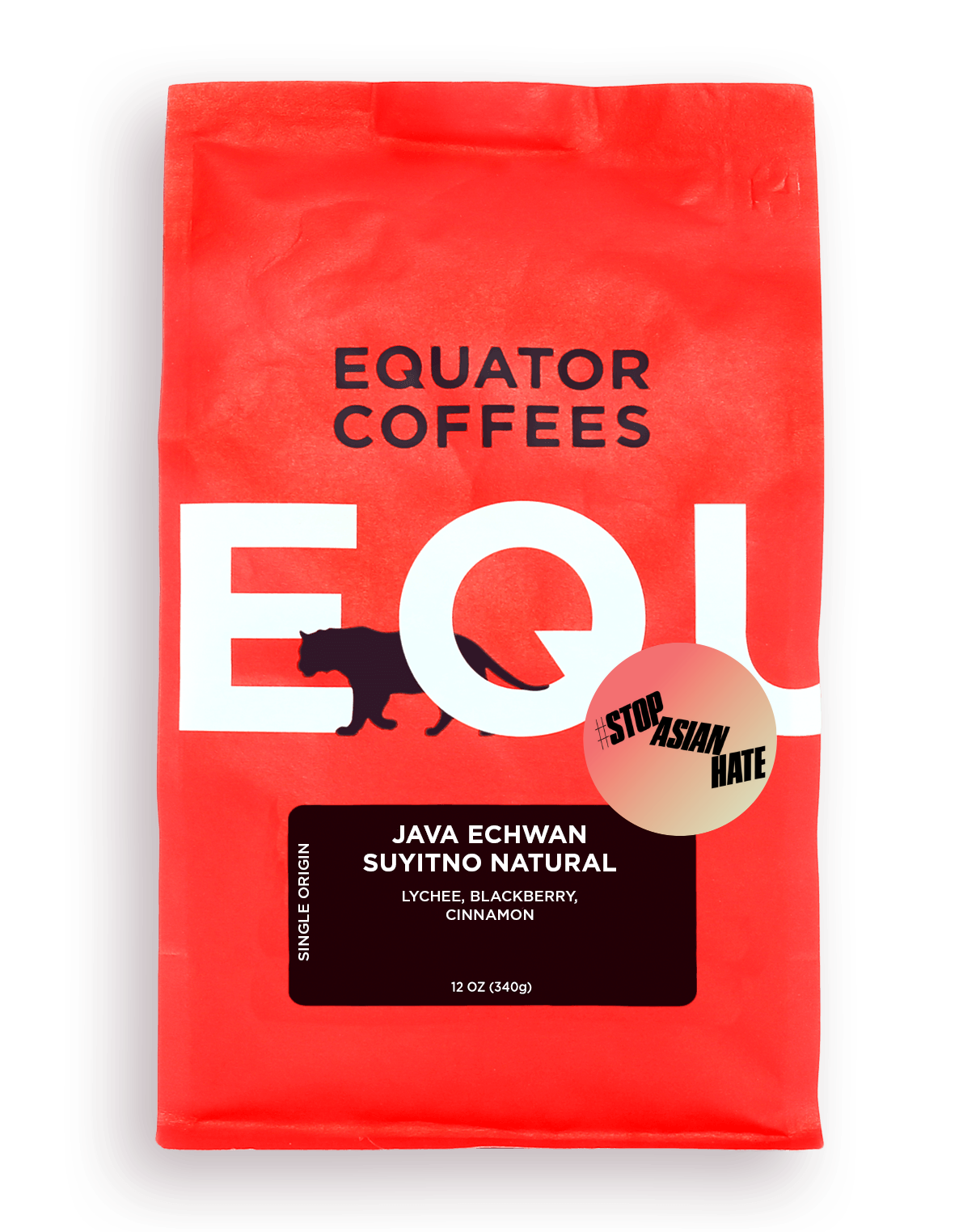 Java Echwan Suyitno Natural
$17.50
Origin
Farm: Echwan Suyitno
Producer: Pak Echwan
Dawuhan Village, Bondowoso, East Java
Roast Level
Light Roast
Light
Med Lt
Med
Med Drk
Dark
Tastes Like
Fruity and nutty flavors of lychee, blackberry, and cinnamon.
Nutty, Berries, Spicy
Altitude
3600 - 3950 feet
Variety
Arabica USDA762. Lini S795 & S288, Cobra
Processing
Natural
The Story
In 1995, we started Equator out of the belief that we could make people's lives better through coffee.
With the recent rise in violence against the Asian community, we've been asking ourselves how we can help create a better world for our friends and neighbors. That's why we are proud to introduce our latest single origin coffee, Java Echwan Suyitno Natural, from Indonesia.
This coffee was made in collaboration with community leader and activist for the AAPI community, Eric Toda. $2 from every sale of this coffee will be donated to the AAPI Community Fund.
Together we can build a strong and safe community for everyone.
ABOUT THIS COFFEE
This coffee made it onto our cupping table thanks to a newly established relationship with Belift Green Beans, who's mission is to provide access to unique and traceable Indonesian coffee through their curated network of producers willing to embrace change and committed to improving quality. Currently, Belift is focused on the island of Java, though they hope to expand their operation to other Indonesian coffee producing islands in the coming years.
One of those quality focused producers is Pak Echwan, who owns and operates Echwan Suyitno, a coffee farm near the iconic Ijen volcanic crater in Eastern Java. Pak has been instrumental in improving the quality of coffee from Dawuhan Village through the implementation of proper farming techniques and processing practices. This natural processed coffee lot is a shining example to Pak's expertise, bringing out the coffees distinct clean, and fruit-forward flavors of lychee, blackberry, and cinnamon.
Read More