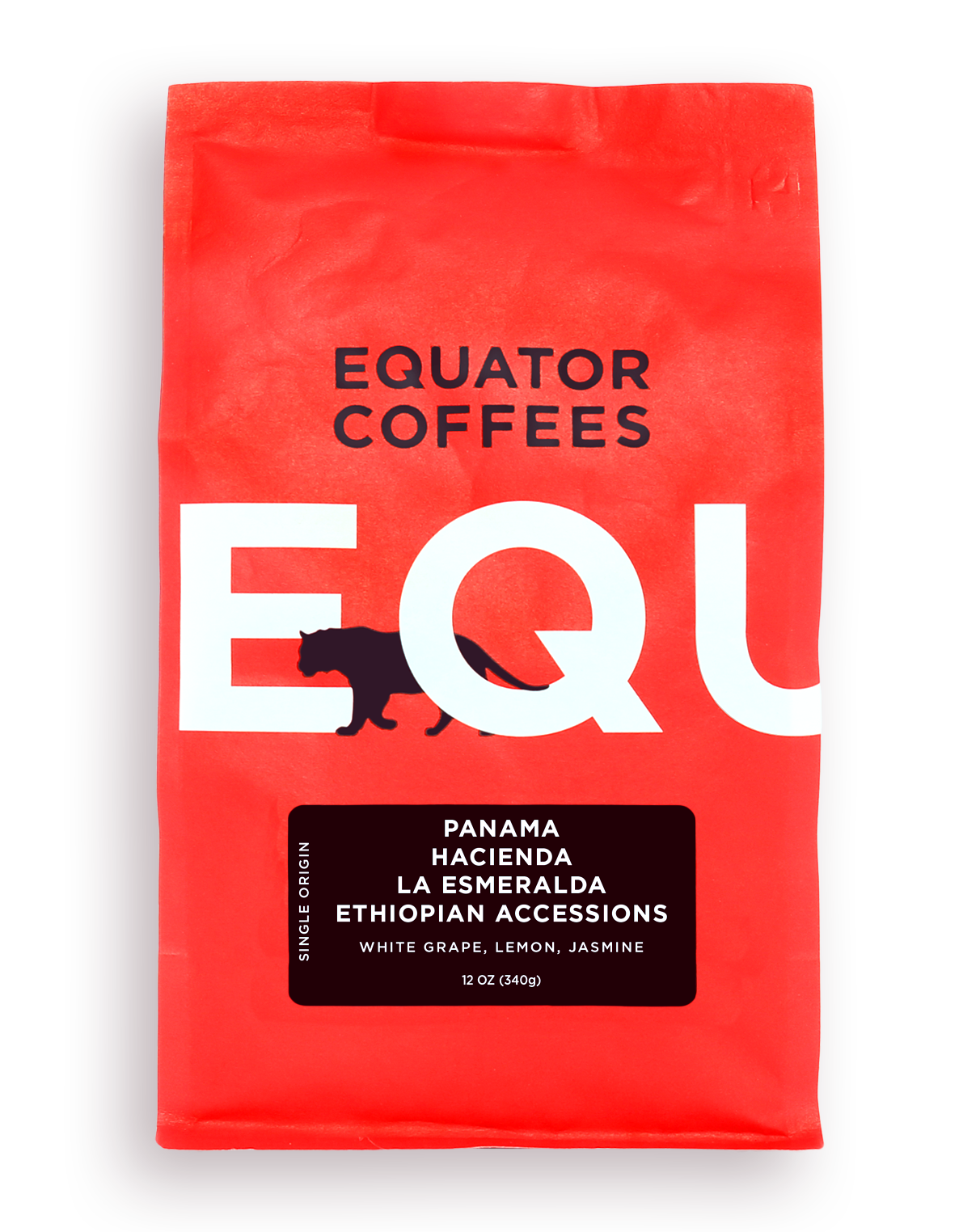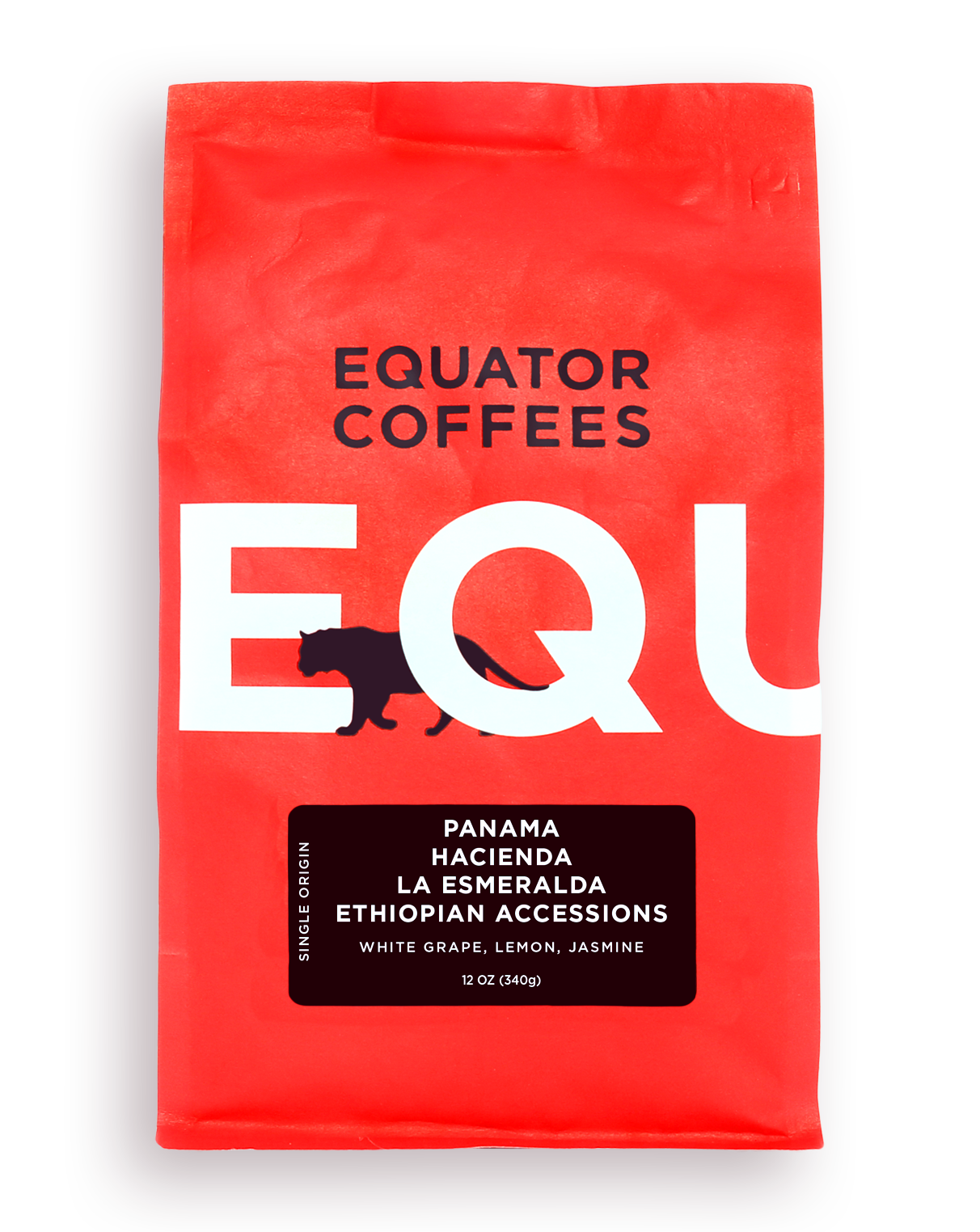 Panama Hacienda La Esmeralda Ethiopia Accessions
White Grape, Lemon, Jasmine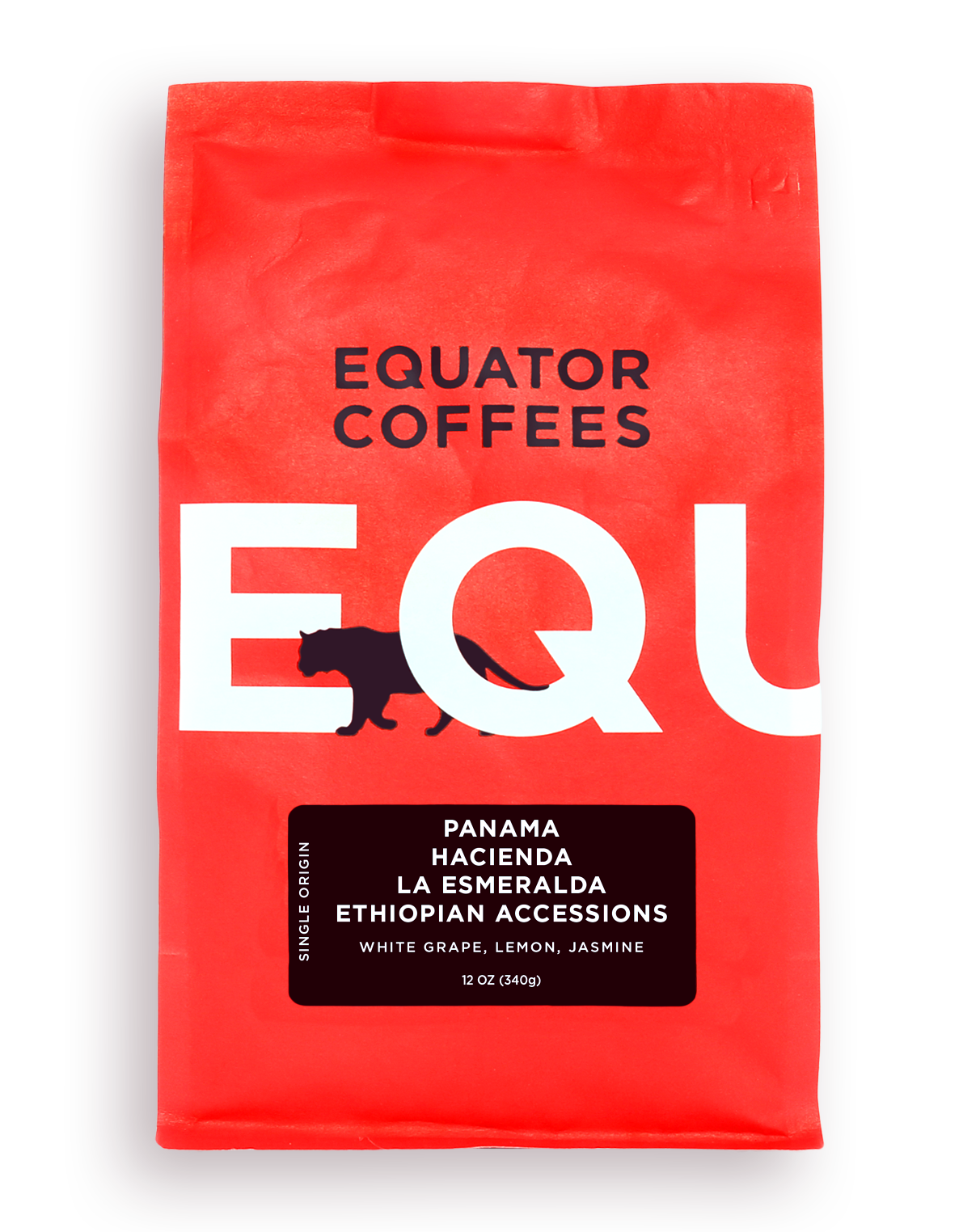 Panama Hacienda La Esmeralda Ethiopia Accessions
$23.00
Origin
Producer: Hacienda La Esmeralda
Farm: Finca El Velo
Boquete
Roast Level
Light
Med Lt
Med
Med Drk
Dark
Tastes Like
Delicate and floral with flavors of white grape, lemon, and jasmine.
Altitude
5,577 feet
Variety
Ethiopian Accessions
Processing
Washed
The Story
A late visit to Panama's renowned Hacienda La Esmeralda in March 2020 revealed this outstanding new coffee. Although the Peterson family, owners of Hacienda La Esmeralda, are well known for the rediscovery, separation and finally popularization of Gesha (or Geisha) variety coffee, in 2012 they purchased a new piece of land to plant an experimental 124-acre farm. Finca El Velo is their newest farm, and the only one that is planted on a high plateau, instead of the usual steep hillsides, in neat rows. Although the farm includes plantings of Gesha and Catuai, the most common varieties grown on Esmeralda's other farms, there are tiny lots of other varieties like Laurina, Pacamara, Mocca and SL28, along with over 400 accessions from Ethiopia obtained from CATIE, the Tropical Agricultural Research Center.
In botanical terms, an accession is a group of related plant material from the same species which is collected at the same time from a specific location. Each accession is an attempt to capture the diversity present in a population of plants. El Velo is an experimental farm that is part of a long-term exploration of the commercial viability of different coffee varieties. There are two garden plots on El Velo, totaling approximately 12 acres, that are dedicated to these Ethiopian accessions. This year the production was large enough that the harvest from these varied heirloom varieties were combined into one delicious, floral-toned lot. Equator was able to secure a considerable portion of this coffee, and we are honored to be the only roaster in North America to offer it.
Finca El Velo is planted up to elevations of near 6250 feet, but the property continues up the mountain all the way to 9,500 feet above sea level, where there is a protected nature reserve that is home to endangered species including the famous Quetzal. The Peterson family has owned and operated Hacienda La Esmeralda since 1967.
Read More