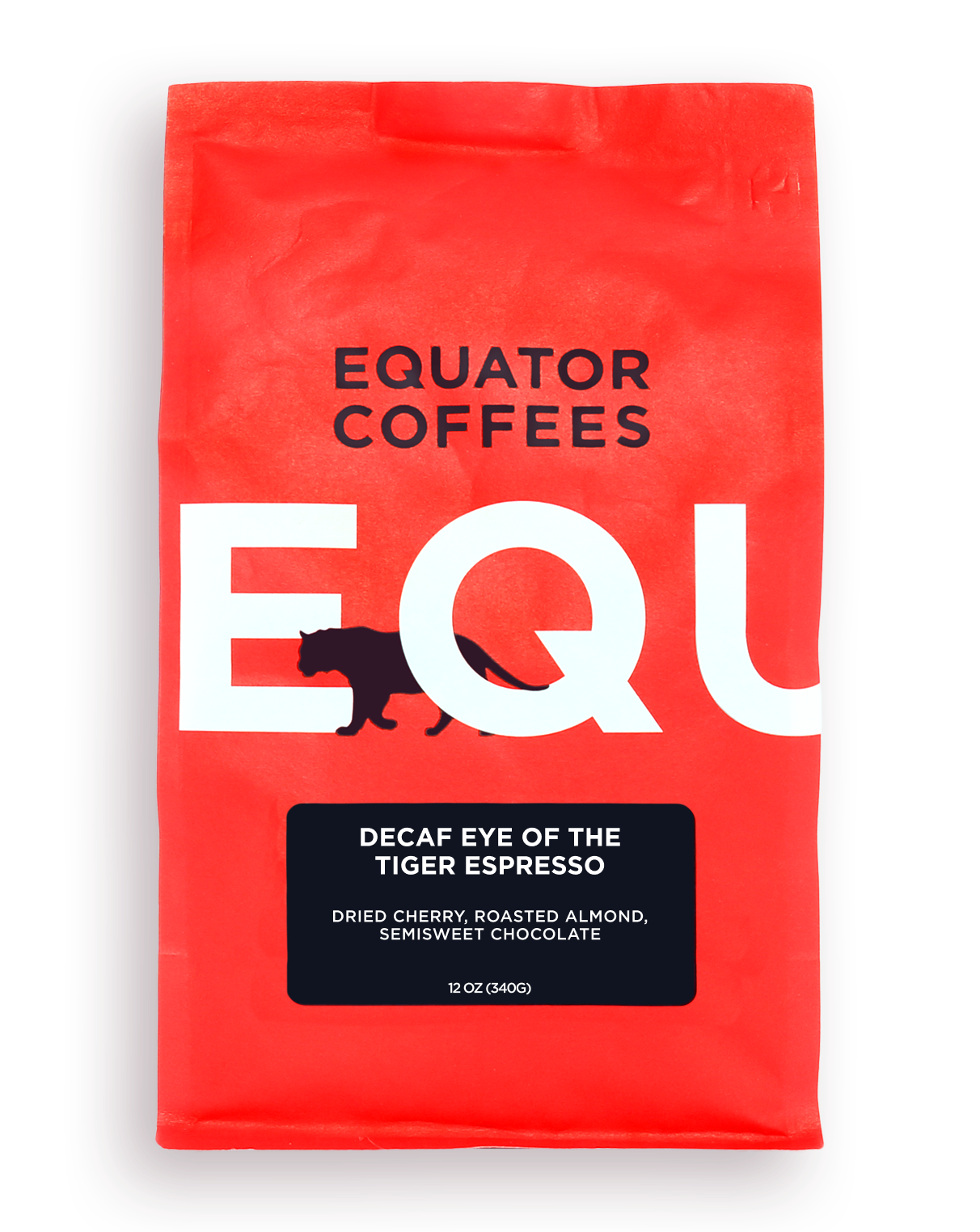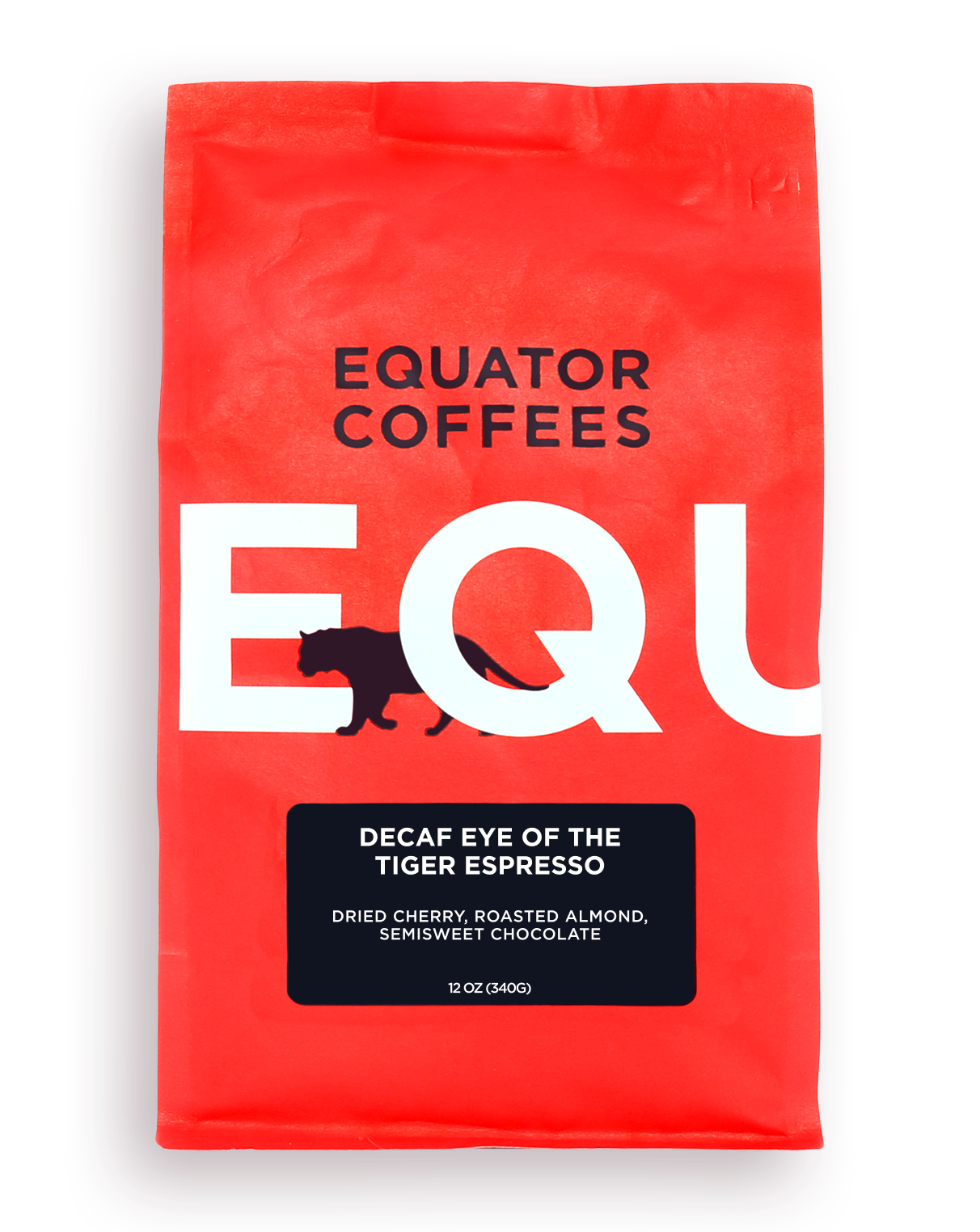 Decaf Eye of the Tiger Espresso
Dried Cherry, Roasted Almond, Semisweet Chocolate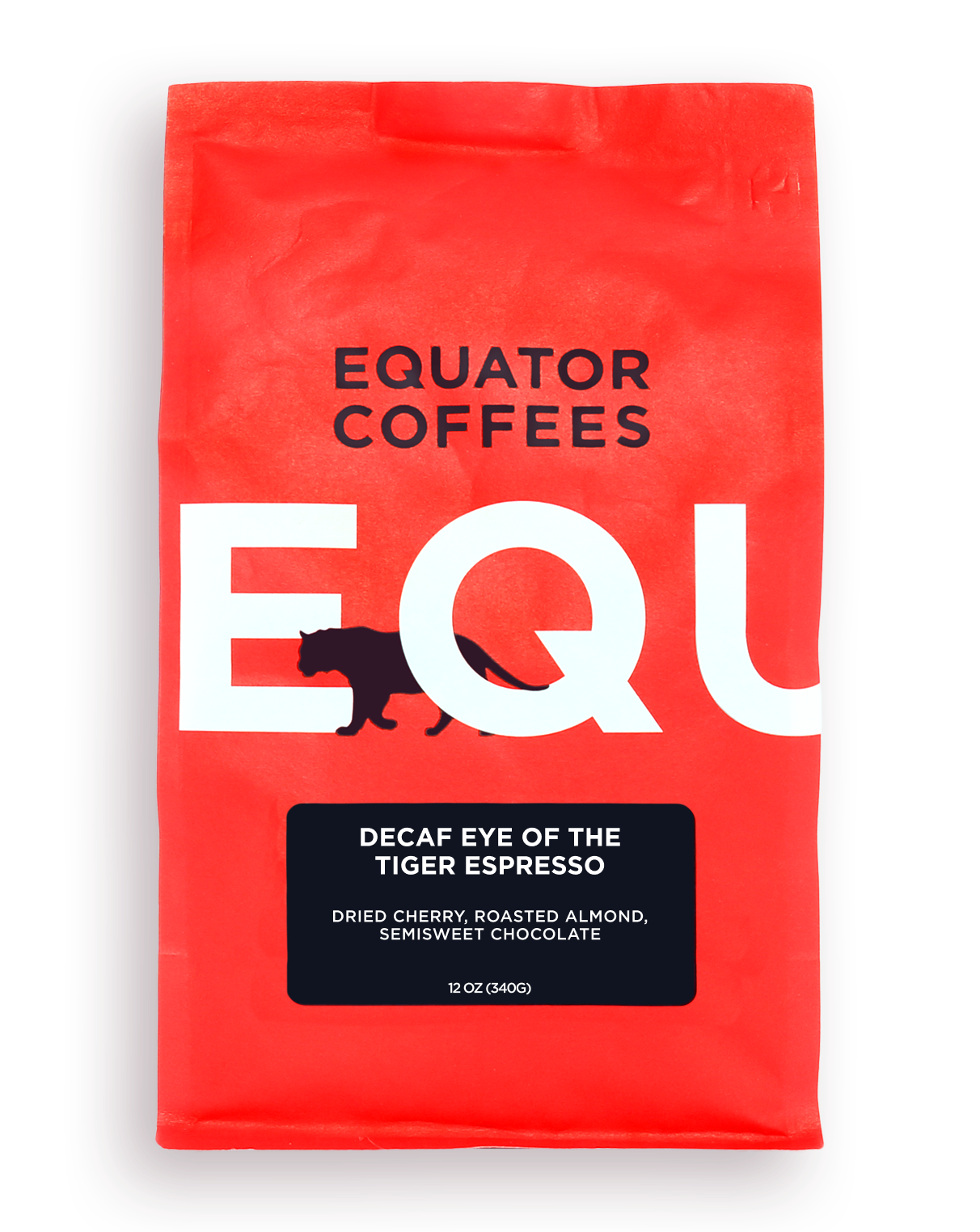 Decaf Eye of the Tiger Espresso
$17.75
Origin
Brazil, El Salvador, Colombia
Roast Level
Medium-light
Light
Med Lt
Med
Med Drk
Dark
Tastes Like
Sweet flavors of dried cherry and plum transition into a chocolatey and nutty finish.
Berries, Nutty, Chocolatey
Altitude
Various
Variety
Various
Processing
Natural, Pulped-Natural, Washed
The Story
Decaf Eye of the Tiger is a seasonally evolving espresso blend that features in-season coffees. This iteration is built around a limited release decaffeinated coffee produced by Alfredo Pacas Diaz in the small town of El Porvenir, El Salvador. The Pacas family owns several farms and has been cultivating coffee for five generations. This Red Bourbon variety lot was produced on Finca La Esperanza, which the family acquired in 2010. The coffee was processed using the natural, or dry method, where the coffee cherry is left to dry on the beans fully intact. When executed well, this processing method imparts distinct, fruit-forward flavors into the coffee.
For balance and body, we included a pair of coffees from two of the world's most distinguished producing countries. The first was grown by smallholder farmers in the Popayán region of western Colombia. This coffee helps to bring the characteristics of the blend's other components into balance by adding a smooth body and caramel-like sweetness. We like it so much that we have featured it as a single-origin offering in the past! The other comes from the Minas Gerais region of Brazil, and is a blend of natural and pulped-natural lots. Its' subtle fruit-toned chocolate and nutty flavors add complexity and depth to the blend, and together these coffees create a delicious espresso that pairs well with milk yet can stand on its own. 
We originally developed this seasonal decaffeinated espresso for our cafes, where we continue to serve it in all ten locations. We think of it as a delicious espresso that just happens to be decaffeinated. All components are decaffeinated using the water processed method. 
While there are many variables that contribute to dialing in espresso, here are the parameters that have been yielding the best results in our lab:
1:2 ratio, 19 grams in, 38 grams out, 22-24 seconds
Read More