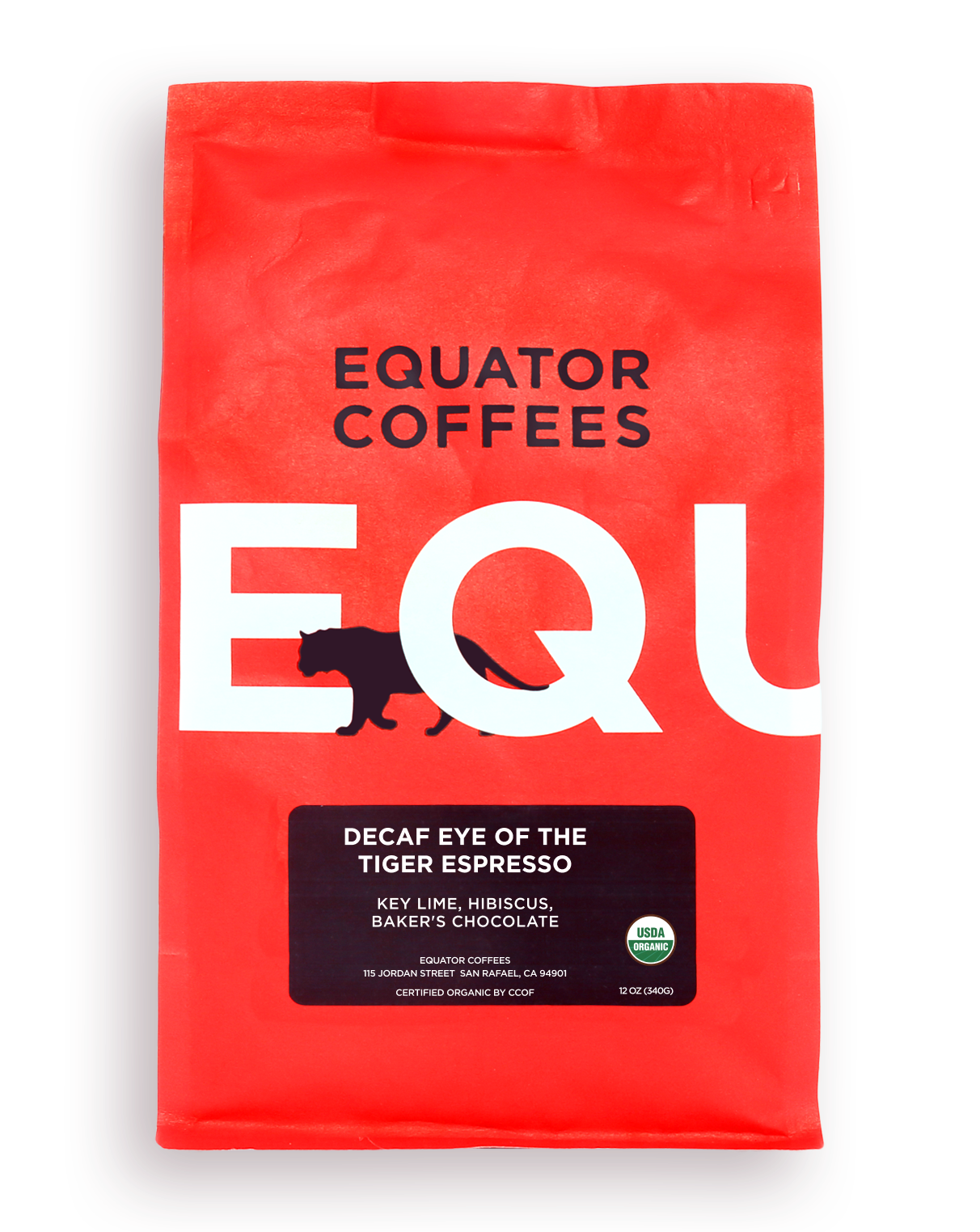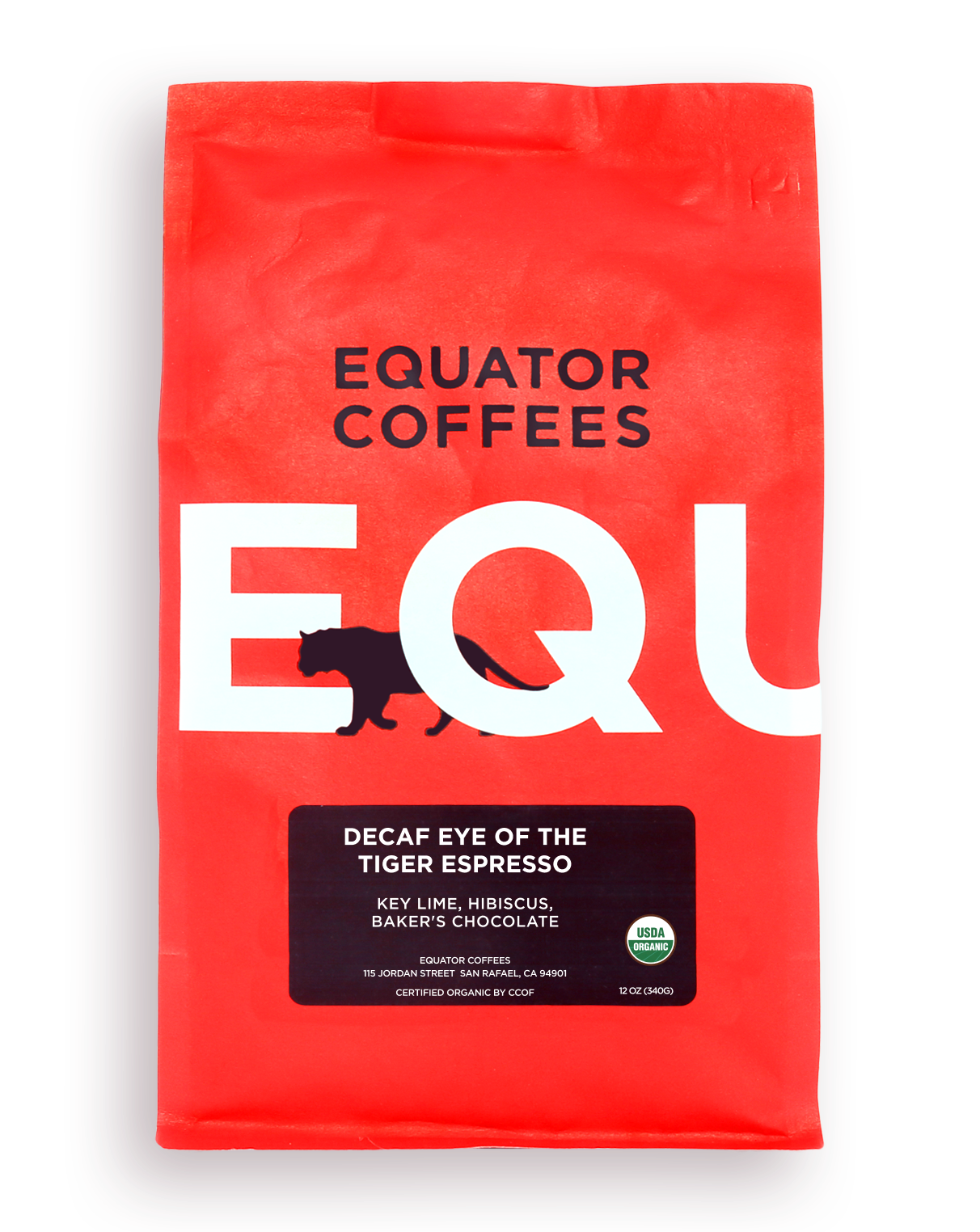 Decaf Eye of the Tiger Espresso
Key Lime, Hibiscus, Baker's Chocolate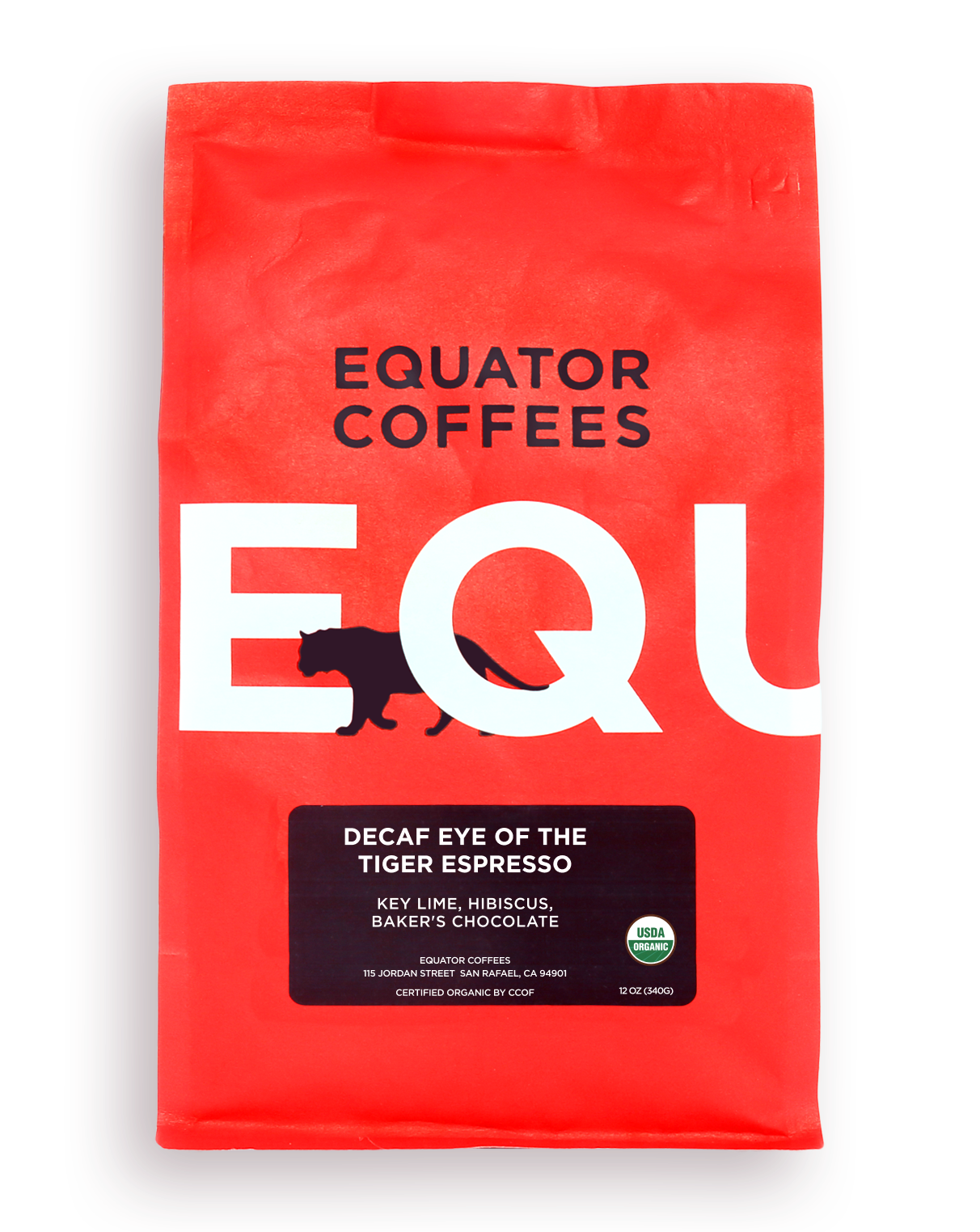 Decaf Eye of the Tiger Espresso
$17.75
Origin
Ethiopia, Honduras
Roast Level
Medium-light
Light
Med Lt
Med
Med Drk
Dark
Tastes Like
Lively notes of key lime and hibiscus complement deep baker's chocolate and a creamy body.
Citrusy, Floral, Chocolatey
Altitude
3,950 - 6,250 feet
Variety
Various
Processing
Natural, Washed
The Story
Decaf Eye of the Tiger is a seasonally evolving espresso blend that features in-season coffees. This version is built around a coffee from Ethiopia produced by Alemu Tukule, whose farm is located in Yirgacheffe, one of Ethiopia's premier growing regions. Alemu is a member of the Worka Cooperative, a group that was established in 2005 to represent the growers of the Gedeb community. Shortly after being established, the group joined the Yirgacheffe Coffee Farmers Cooperative Union (YCFCU), which consists of 28 smaller cooperatives located throughout the Yirgacheffe region. This lot was processed using the natural, or dry method, where the beans are left to dry inside the coffee fruit on raised beds after harvesting. This processing coupled with the outstanding quality of the coffee yields a fruit-forward and complex flavor profile that serves as the foundation of this dynamic espresso blend.
For balance and body, we included a coffee from Peru that complements the Ethiopia lot beautifully. Grown by members of the Asociación de Productores Cafetaleros Selva Central (APROSELVA) cooperative based in the Junín growing region, this coffee adds complexity and depth to the espresso, as well as a caramel-like sweetness. The coffee community has retained much of its indigenous culture and many group members continue to speak native languages. The group is also committed to the preservation of the environment and local wildlife, holding both Organic and Bird Friendly certifications. Together these coffees create a delicious espresso that pairs well with milk yet can stand on its own. 
We originally developed this seasonal decaffeinated espresso for our cafes, where we continue to serve it in all seven Bay Area locations. We think of it as a delicious espresso that just happens to be decaffeinated. All components are decaffeinated using the water processed method. 
While there are many variables that contribute to dialing in espresso, here are the parameters that have been yielding the best results in our lab: 1:2.1 Ratio, 18.5 grams in, 38 grams out, 24-26 seconds.
Read More