New Arrival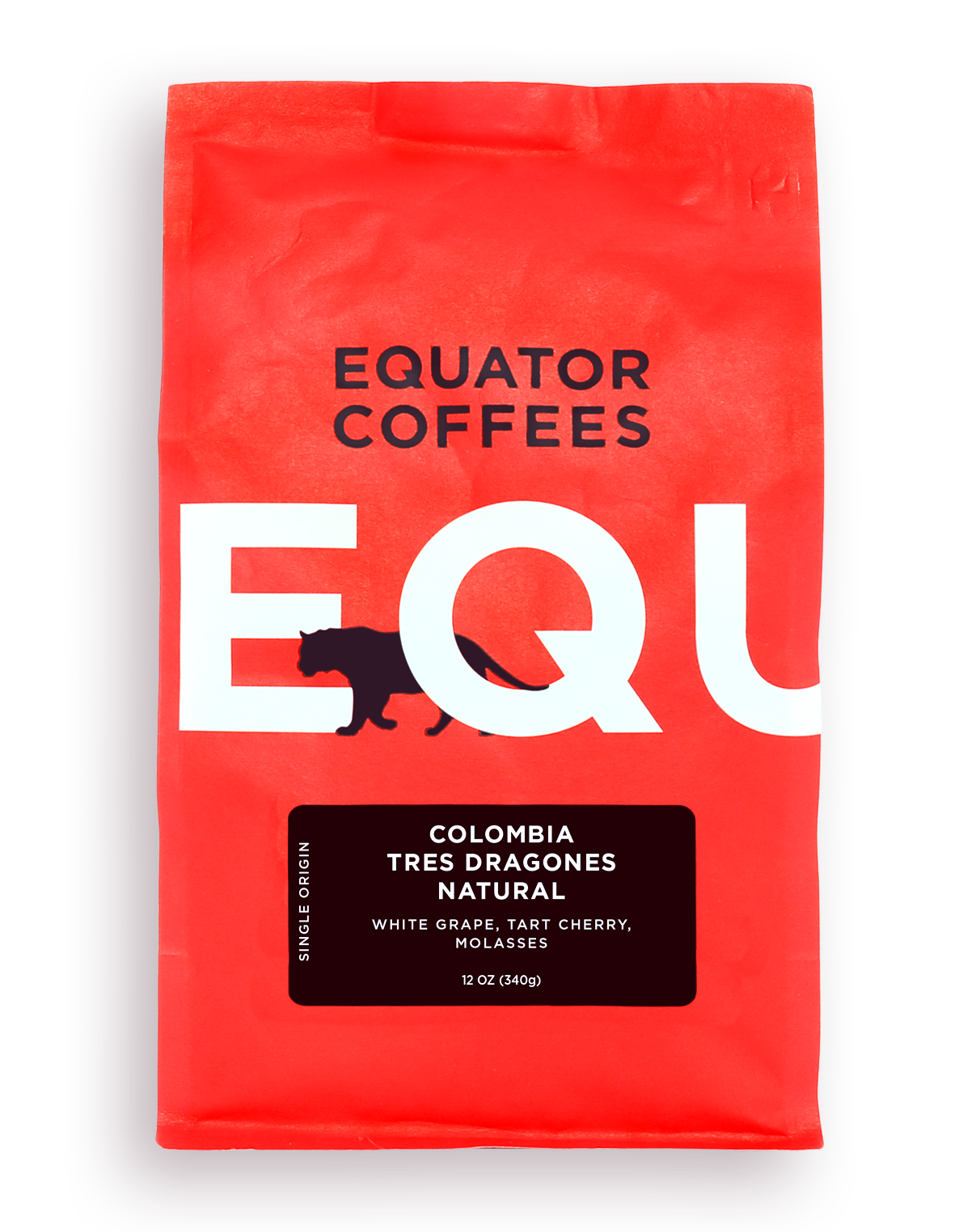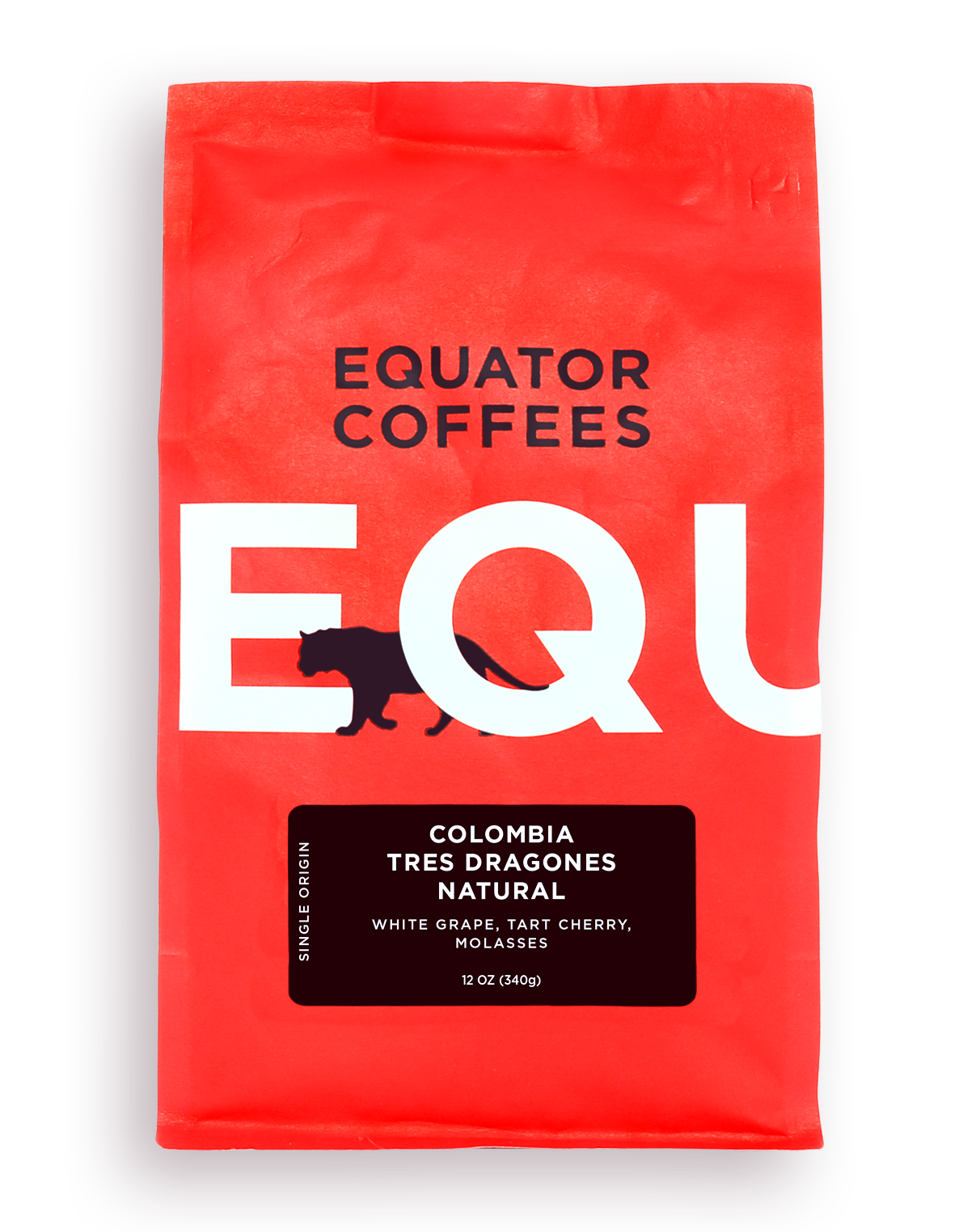 Colombia Tres Dragones Natural
White Grape, Tart Cherry, Molasses
$18.70
Regular price
$22.00
(12oz)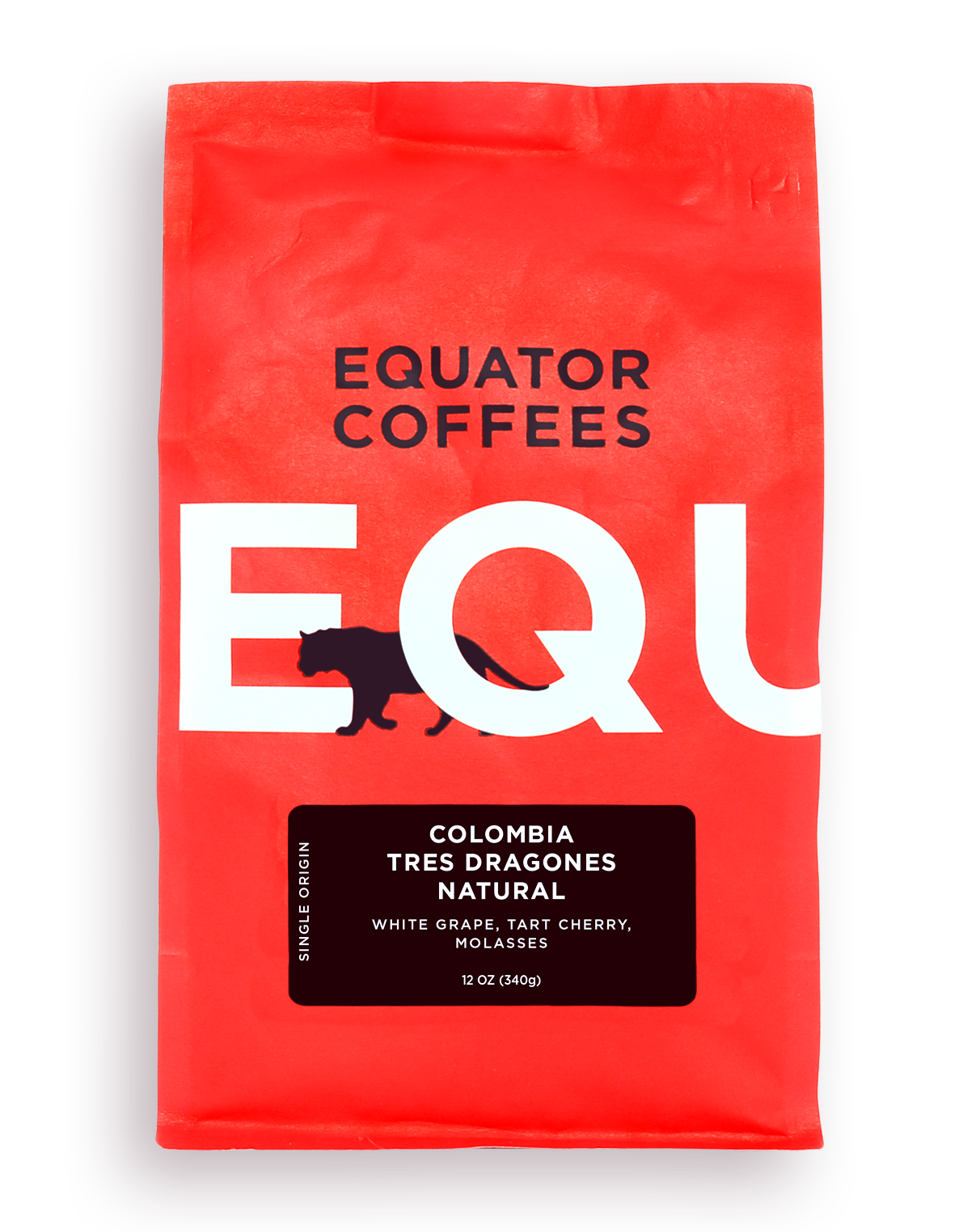 Colombia Tres Dragones Natural
$18.70
Origin
Farm: Finca Potosi
Producer: Granja La Esperanza
Caicedonia, Valle del Cauca
Roast Level
Light
Med Lt
Med
Med Drk
Dark
Tastes Like
Flavors of white grape, tart cherry, raspberry and molasses.
Altitude
4,750-5,400 feet
Variety
Caturra, Colombia
Processing
Natural
The Story
Introducing yet another delicious coffee from our friends at Granja La Esperanza. This family owned operation manages a small collection of farms in Colombia, including Finca Cerro Azul and Las Margaritas, farms well known to Equator. This lot comes from their oldest farm, Finca Potosi. Founded over ninety years ago, coffee from Finca Potosi had historically been sold to the commodities market at low prices. Through the diligent efforts of Granja La Esperanza, both quality and prices have progressively increased.
The Granja La Esperanza team refers to three tower-like dryers, installed after a fire burned down the mill on Finca Potosi, as "dragons," hence the name Tres Dragones. Their plan with the mill was to "rise from the ashes" and focus the farm exclusively on natural coffee production, which they had perfected on their farm Las Margaritas, which is located directly across the valley from Potosi.
Famous for its "experimentos," Granja La Esperanza was among the first in Colombia to attempt natural or dry processed specialty coffee. Almost all the coffee produced in Colombia is processed by the washed or wet method. This is primarily due to the efforts of the Colombian Federation of Coffee Growers, a group that has worked for decades to improve the average quality of Colombia coffee. Once virtually unheard of in Colombia, the dried-in-the-fruit natural process results in a green (unroasted) coffee that used to be visually suspect to the Federation; no matter how good the coffee tasted. There was a time when any non-washed coffee would have been refused for export. Due in part to the efforts of Granja La Esperanza, the Federation now routinely approves natural processed coffees for export.
Read More