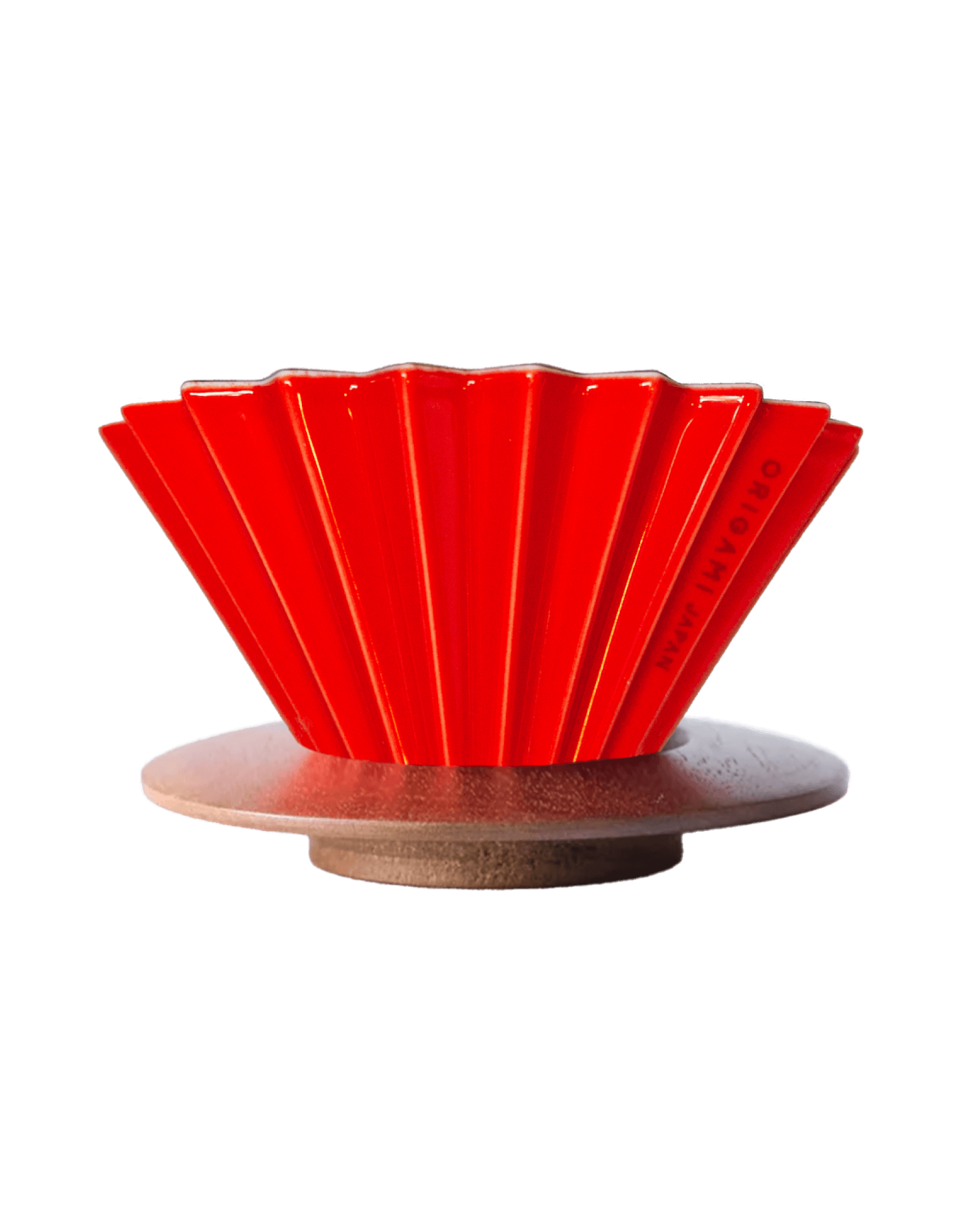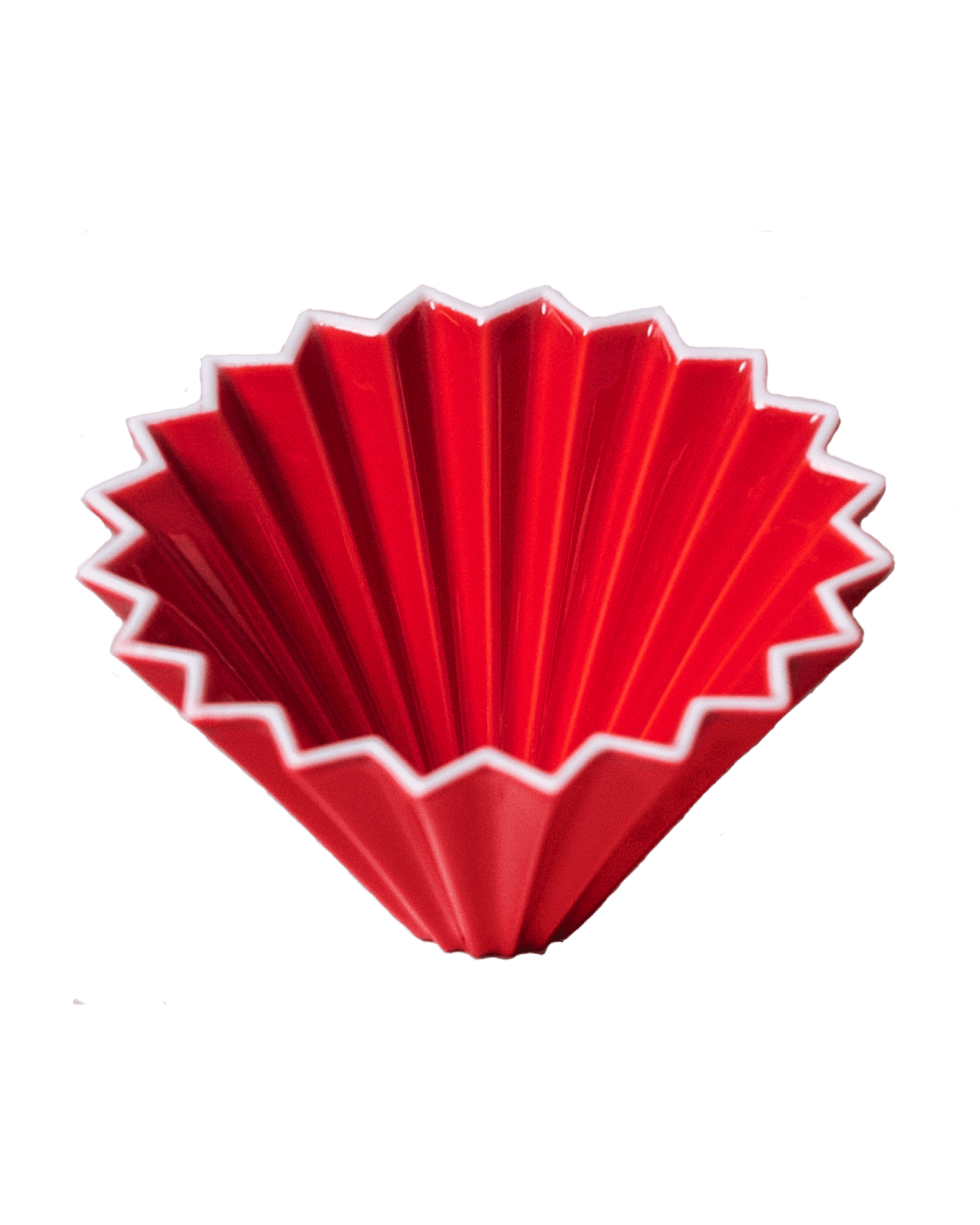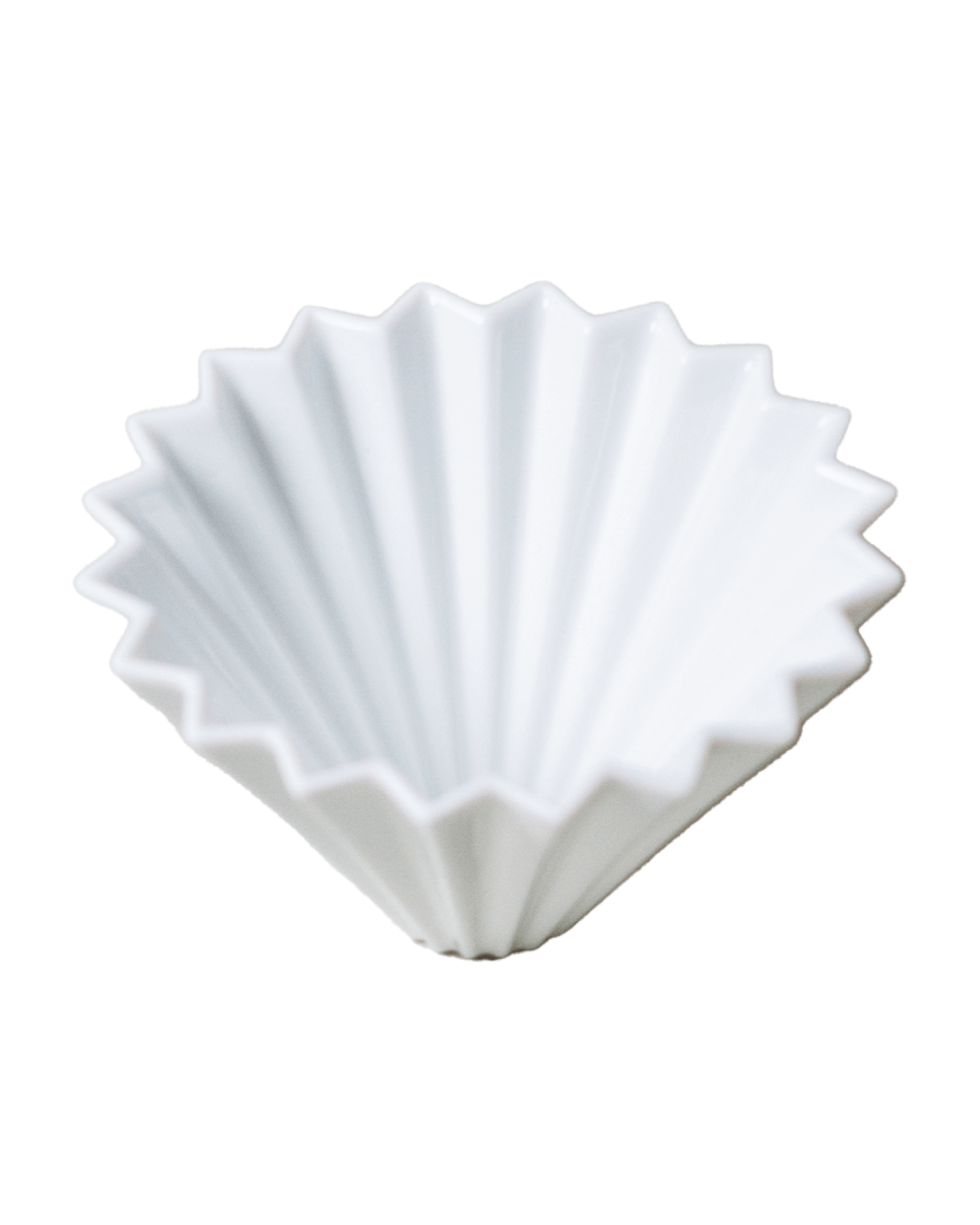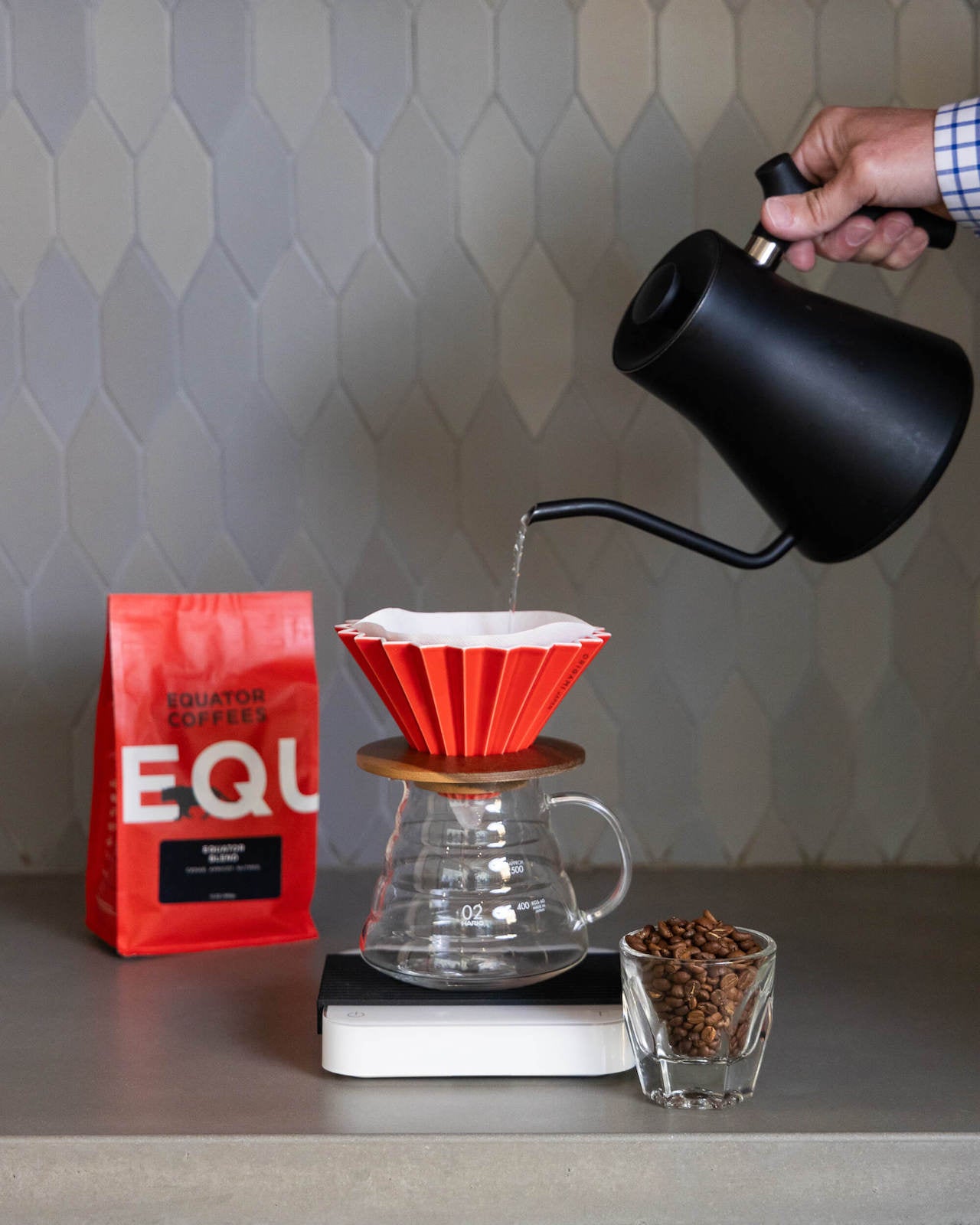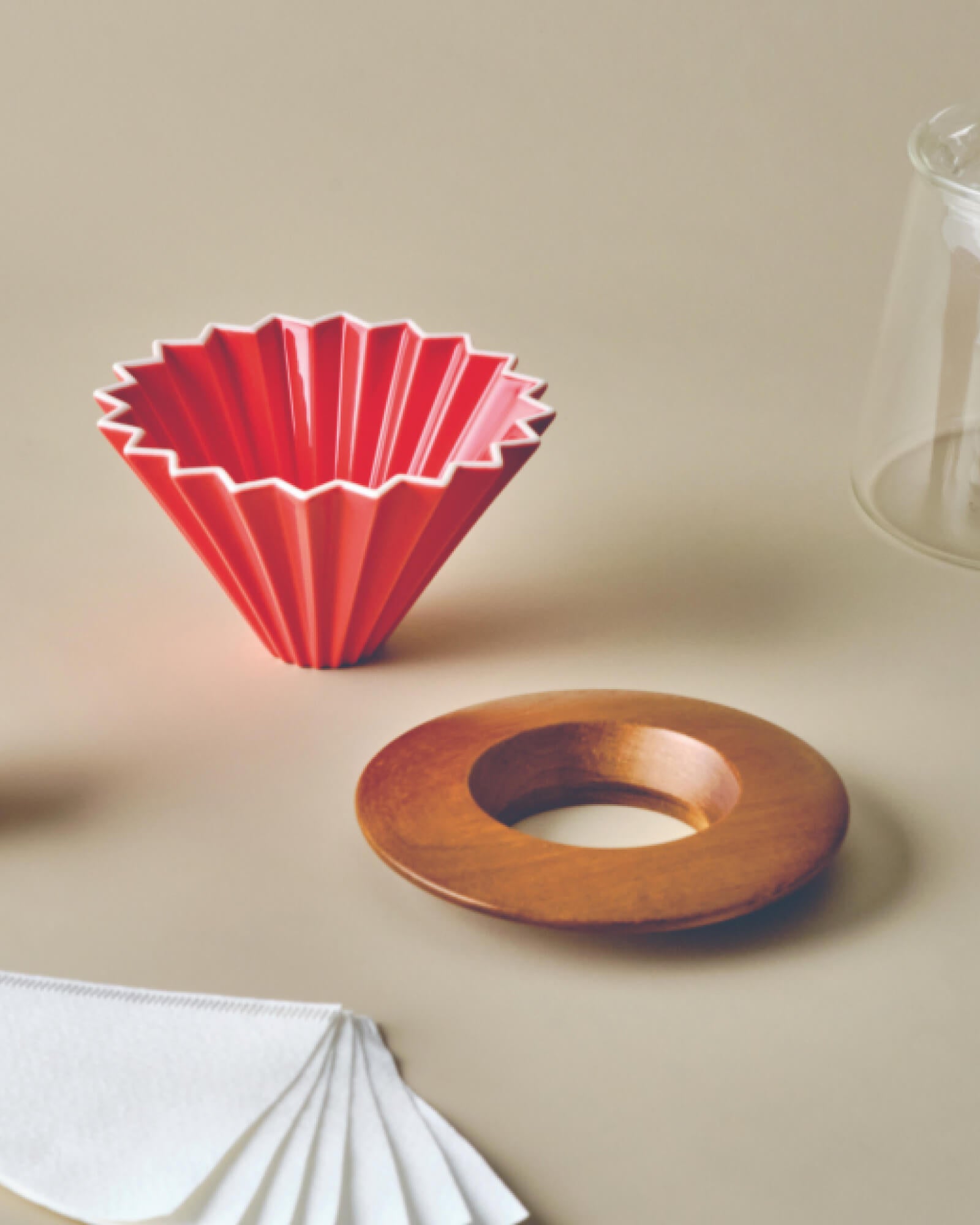 Origami Dripper Set
Hand-crafted from Mino porcelain in Gifu, Japan, the Origami Dripper offers a consummate pourover experience with ideal airflow and heat retention. The result is a clean cup highlighting the sweetness of the coffee.
Available in Scarlet and Pure White, each set includes a medium Origami dripper and wooden Origami dripper holder.

Product Details
Made of minoware clay, the Origami Dripper carries 400 years of history of minoware production of the Gifu region, famous for its washi paper and pottery.

This elegantly shaped Origami Dripper is available in both Pure White and Scarlet Red. Every Origami Dripper set includes both the dripper and wood holder.

- The medium size dripper is suitable for 1-4 cup brew
20-fold design fits with original Origami conical filters, Kalita Wave, or V60 paper filters. However, we recommend using conical filters for better air-flow
Ceramic material made with Mino porcelain, with excellent heat retaining properties

- Elegantly shaped

- Conical shape fit with most pour-over holders stands

This listing includes one medium size Origami Dripper and a companion wooden dripper holder to stabilize and avoid dripper dipping into your coffee.

About the Partner
Made of Mino porcelain, the ORIGAMI products represents 400 years of rich history in high quality ceramic ware produced in the Toki area of Gifu prefecture. These colorful and eye-catching drippers are beautifully made and have exceptional heat-retaining capabilities.

Painstakingly and lovingly hand-crafted by the world's most-skilled coffee vessel artisans, Origami's exquisite line of cups is fired in specialized kilns at 2750° F for 12 hours. The result is a coffee vessel that tempts the senses from first glance. Cups, mugs, and flavor cups that enhance the coffee drinking experience with aesthetic design that pleases both the eye and hand.