Equator Holiday Giving Guide
WRITTEN BY: Equator Coffees
At Equator we have a clear simple answer when asked what to give loved ones for the holiday season: Coffee. Sure, we can finesse what type works best for specific folks on your gift list, but everyone needs and loves coffee, right? Ok, ok, we know that sometimes you want to give MORE than a bag of coffee as a gift, so we've gathered some of our local Bay Area favorites to round out your holiday gift-giving.
Foodie Gifts
For the true foodie on your list we recommend making a gift basket featuring one of our incredible Chef Blends. Start your basket by pairing the French Laundry blend with a K&M Chocolate bar, or Wolf it Down espresso with a handsome WID apron. Add a few cans of Maker Wine to support new diverse faces in the wine industry. Finish off your basket with items from La Cocina's holiday market. La Cocina is known for incubating some of the best restaurants in the Bay Area, their holiday market is your chance to stock up on shippable goodies. Don't miss it!
If you are worrying about missing your weekend waffle when traveling over the holidays, a bag of waffle mix makes for an appropriately selfish homecoming gift! Your hosts will be delighted that you are offering to make breakfast, and you don't miss out on that gluten-free goodness. You can pick up a bag of waffle mix in our cafe or have Sprouted Heart ship directly to those on your list.


Sweet Treat Gifts
We have a few tips on how to treat the chocoholic in your life since we all have a few of them to shop for. Take them on a date to our Roundhouse cafe at the Golden Gate bridge for this cafe's signature International Orange Hot Chocolate. This is a decadent orange hot chocolate topped with chocolate whipped cream. We use Guittard chocolate for all our chocolate syrups (and you can't go wrong picking up a bar or two from this fifth-generation Bay Area company). Our favorite granola company, Nana Joes, has a limited edition chocolate peppermint snacking granola that is so craveable you'll want your own bag. Nana Joes is known for having delightful options for every diet and this vegan paleo treat does not disappoint.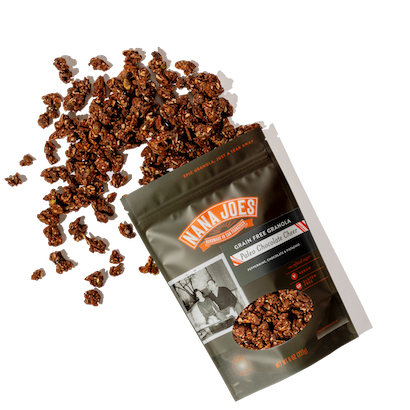 Non-Profit Gifts
If there is someone on your list who truly has everything, and would be warmed by a donation or gift in their name, consider supporting a few of our community's non-profits. The Guardsmen Tree lot in San Francisco has a wide selection of beautiful trees and all their proceeds go towards supporting underserved youth. This tree lot is conveniently located at Fort Mason, so you can grab a peppermint hot cocoa from our Fort Mason cafe to enjoy while you shop.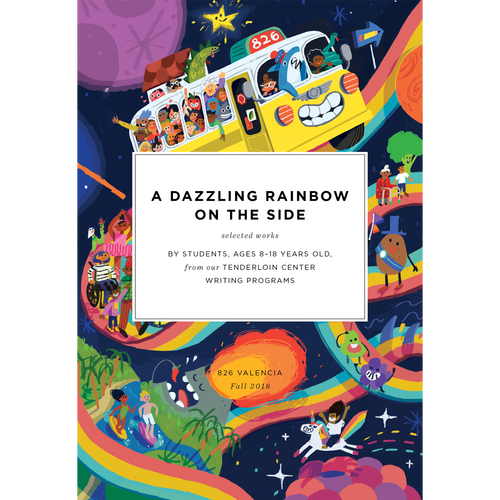 826 Valencia tutors and inspires kids from historically under-resourced communities. You can purchase a book or simply make a donation. Adopt a Family Marin works to prevent homelessness year-round for families with kids in their homes, you can directly donate or support their holiday gifting program by bringing a new coat to any of our cafes throughout December. Grounds for Health has a simple mission: to detect and treat cervical cancer in communities at the base of global coffee supply lines. They have been doing life-saving work with coffee growers for 25 years.
Have fun shopping in your local community. Spending locally and with local brands matters and makes a positive impact. Enjoy the season and take time for little moments of cheer throughout your network! Remember, when in doubt about what to bring to the office for Secret Santa or to your extended family brunch you can't go wrong with a bag of Holiday Blend (seriously, everyone loves Holiday Blend). We hope you and your family have a safe and happy holiday season.