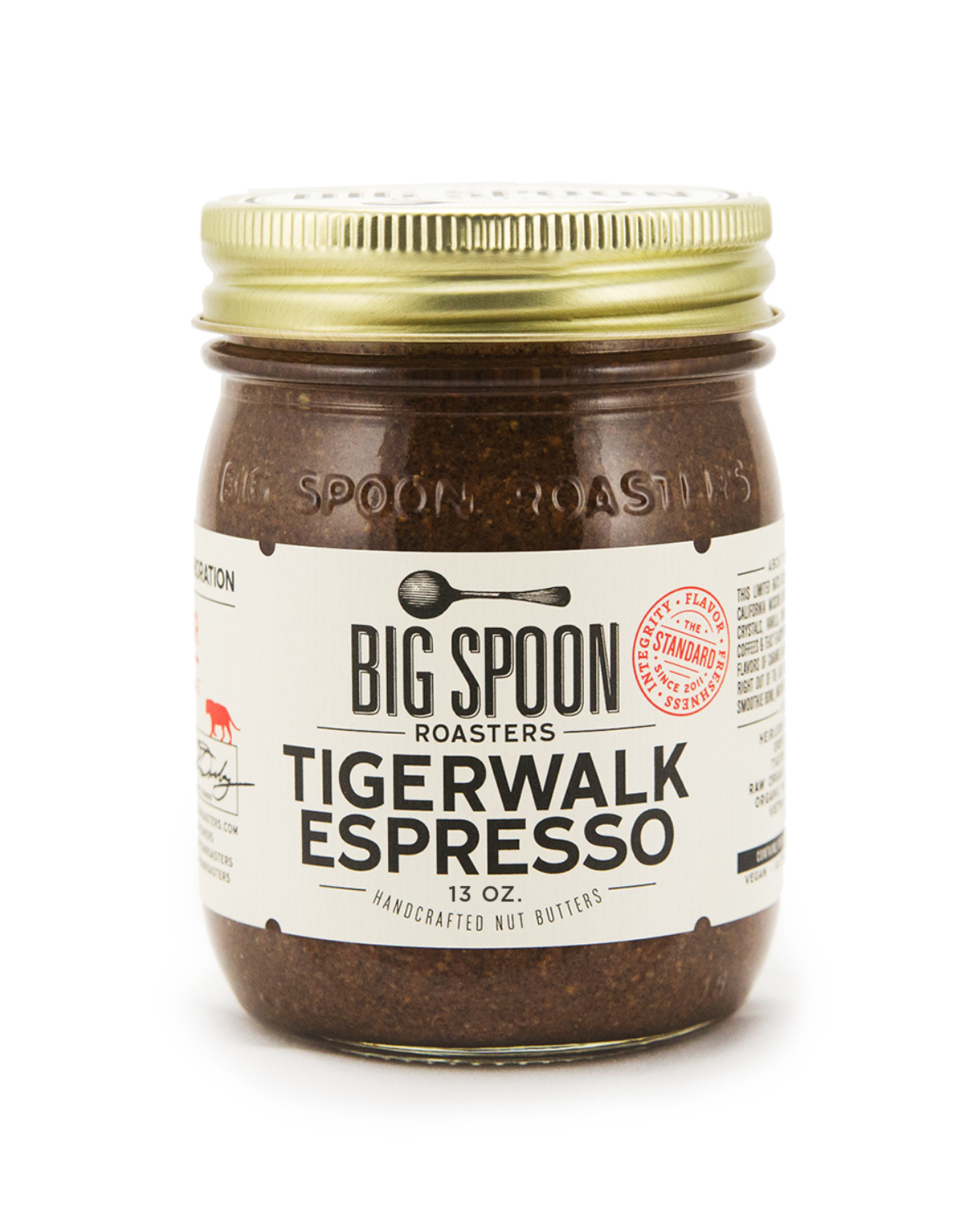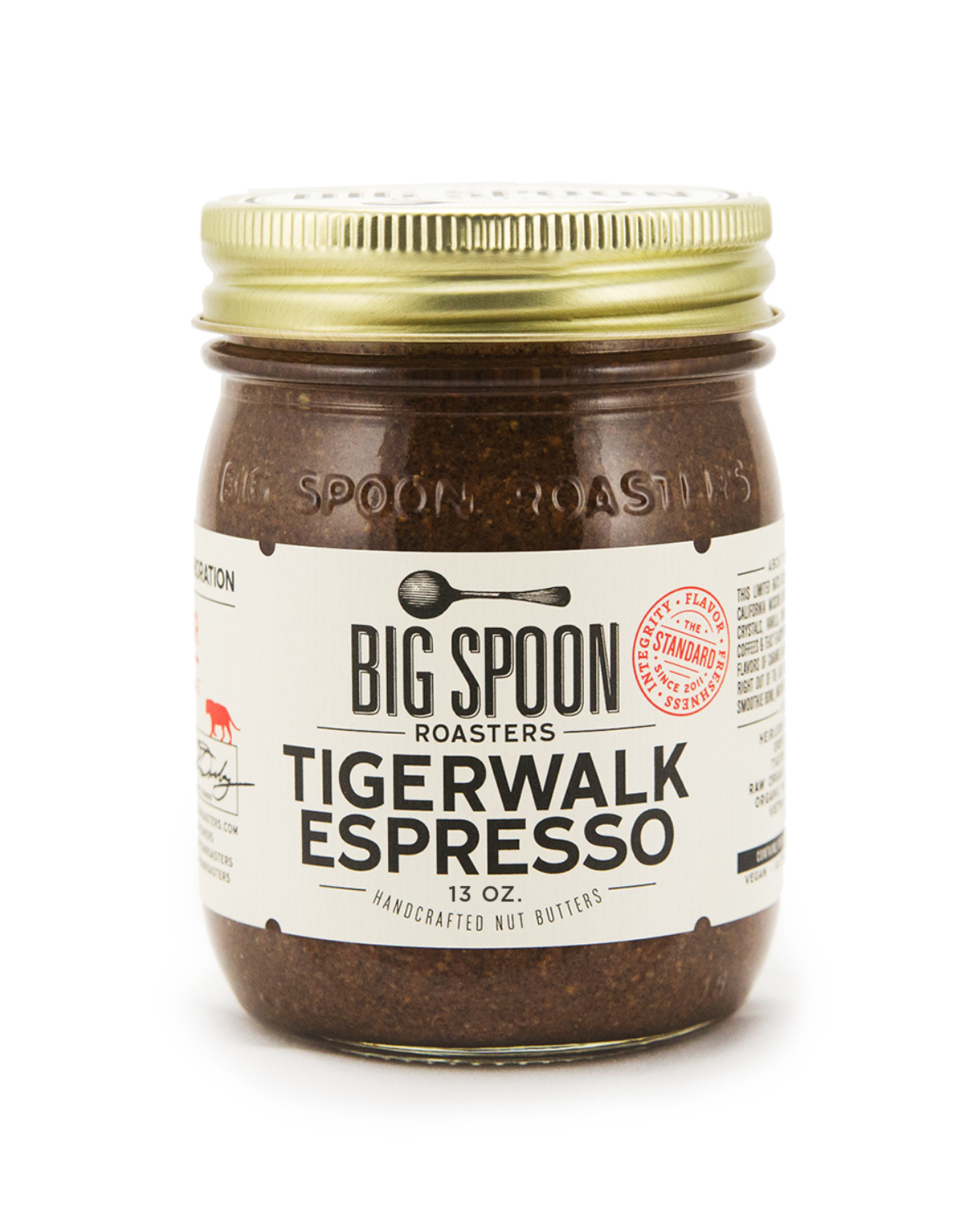 Big Spoon Tigerwalk Espresso Nut Butter
13 oz. of delicious Big Spoon Nut Butter feat. Tigerwalk Espresso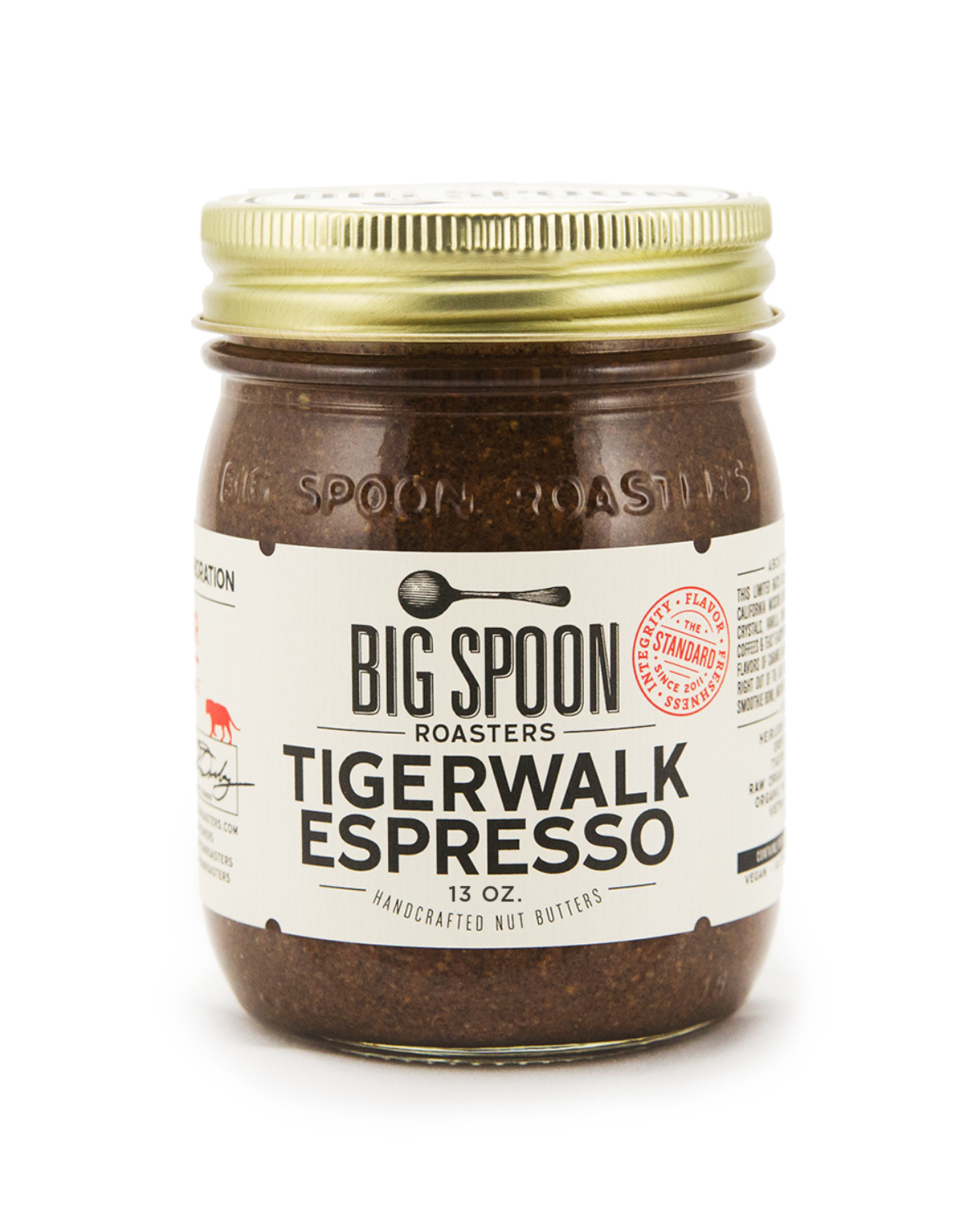 Big Spoon Tigerwalk Espresso Nut Butter
$14.50
Details
This limited batch collaboration combines fresh-roasted California Mission almonds, Oregon hazelnuts, coconut crystals, vanilla, cinnamon, and sea salt with Equator Coffees' flagship Tigerwalk Espresso and its signature flavors of caramel and cherry-toned chocolate. We love it right out of the jar, but it's also delicious on toast, in a smoothie bowl, and with a classic cappuccino.
13 oz. per jar. This product contains nuts, naturally.
Ingredients: Heirloom Mission Almonds, Oregon Hazelnuts, Tigerwalk Espresso, Raw Coconut Crystals, Madagascar Vanilla, Vietnamese Cinnamon, Sea Salt.
Read More