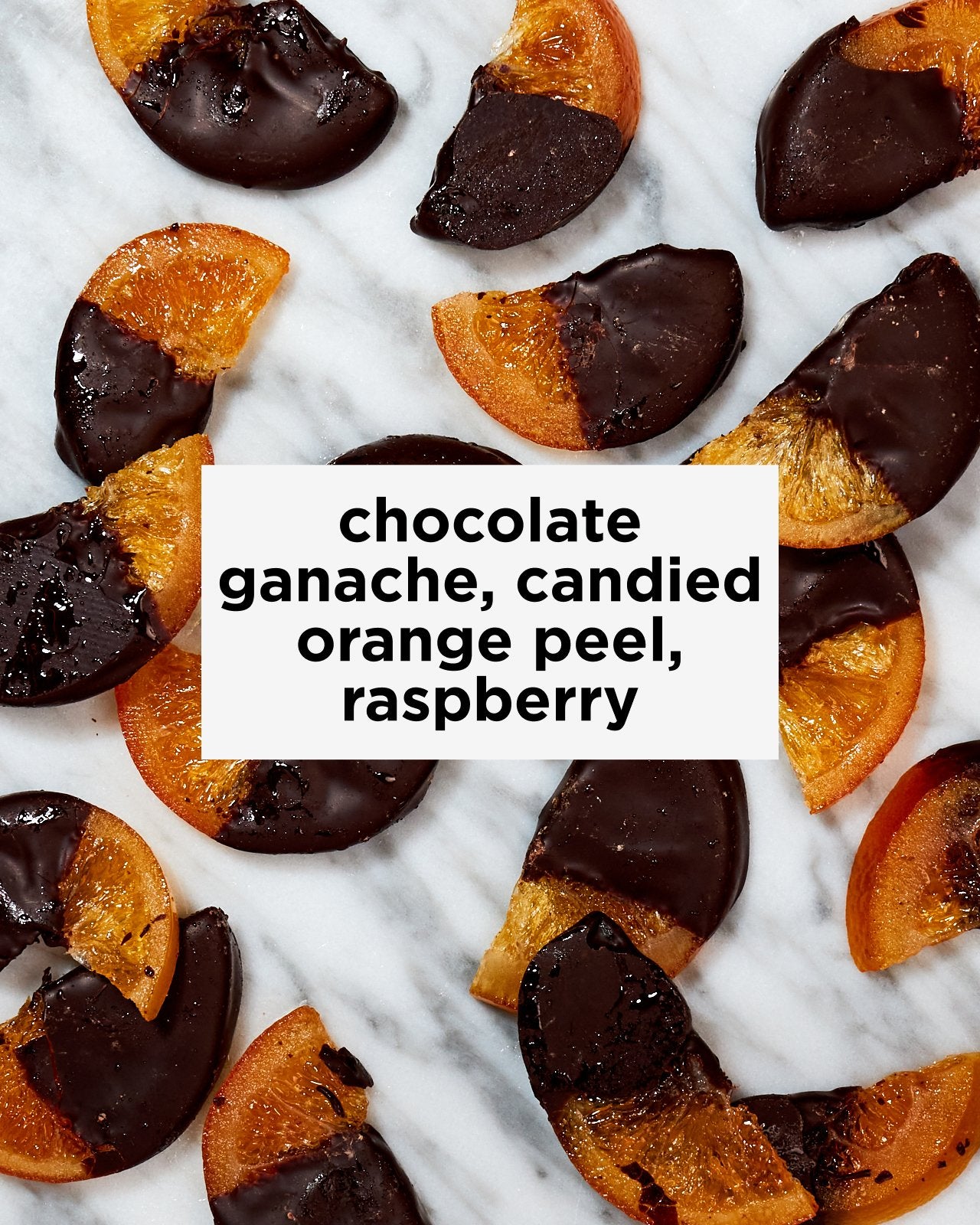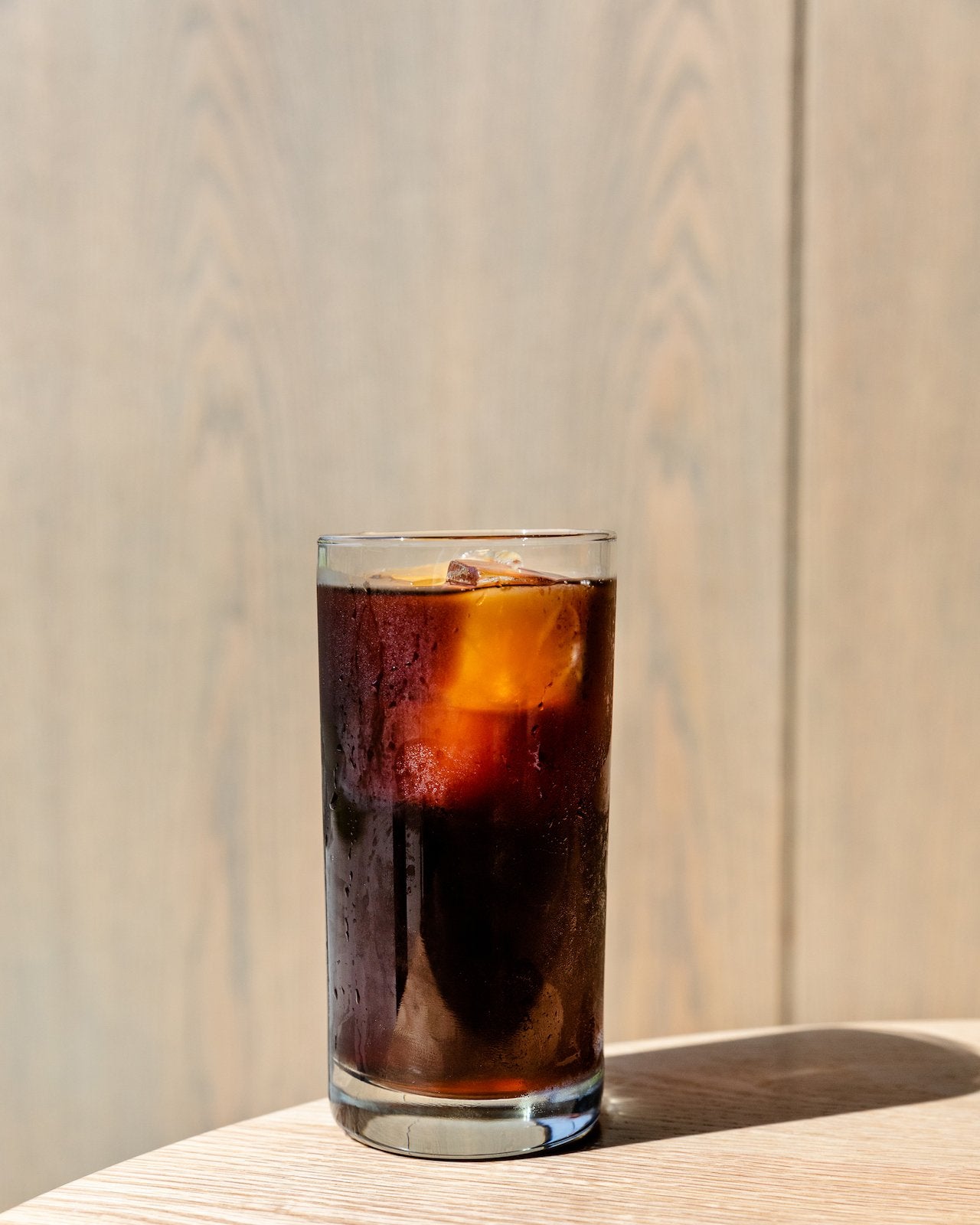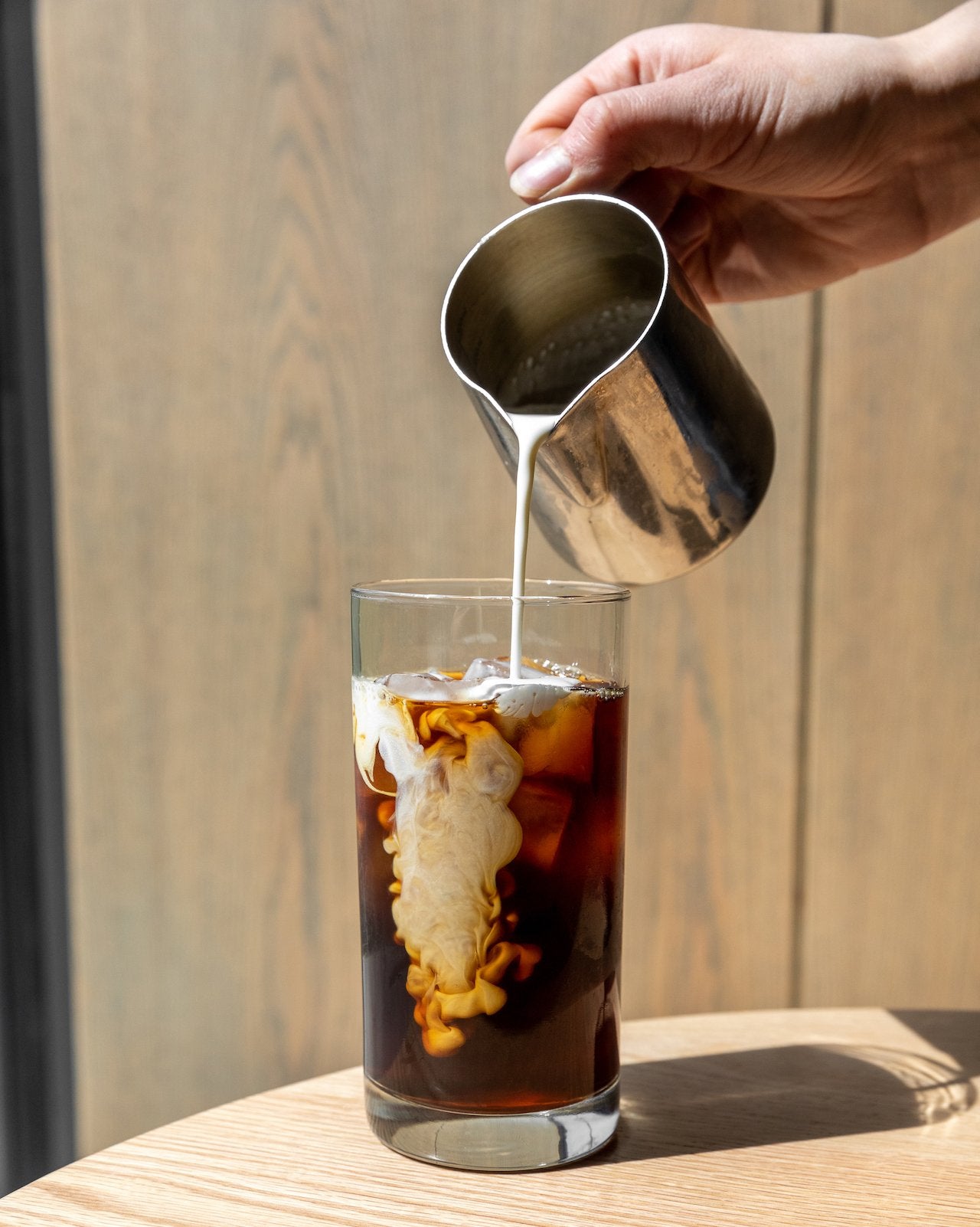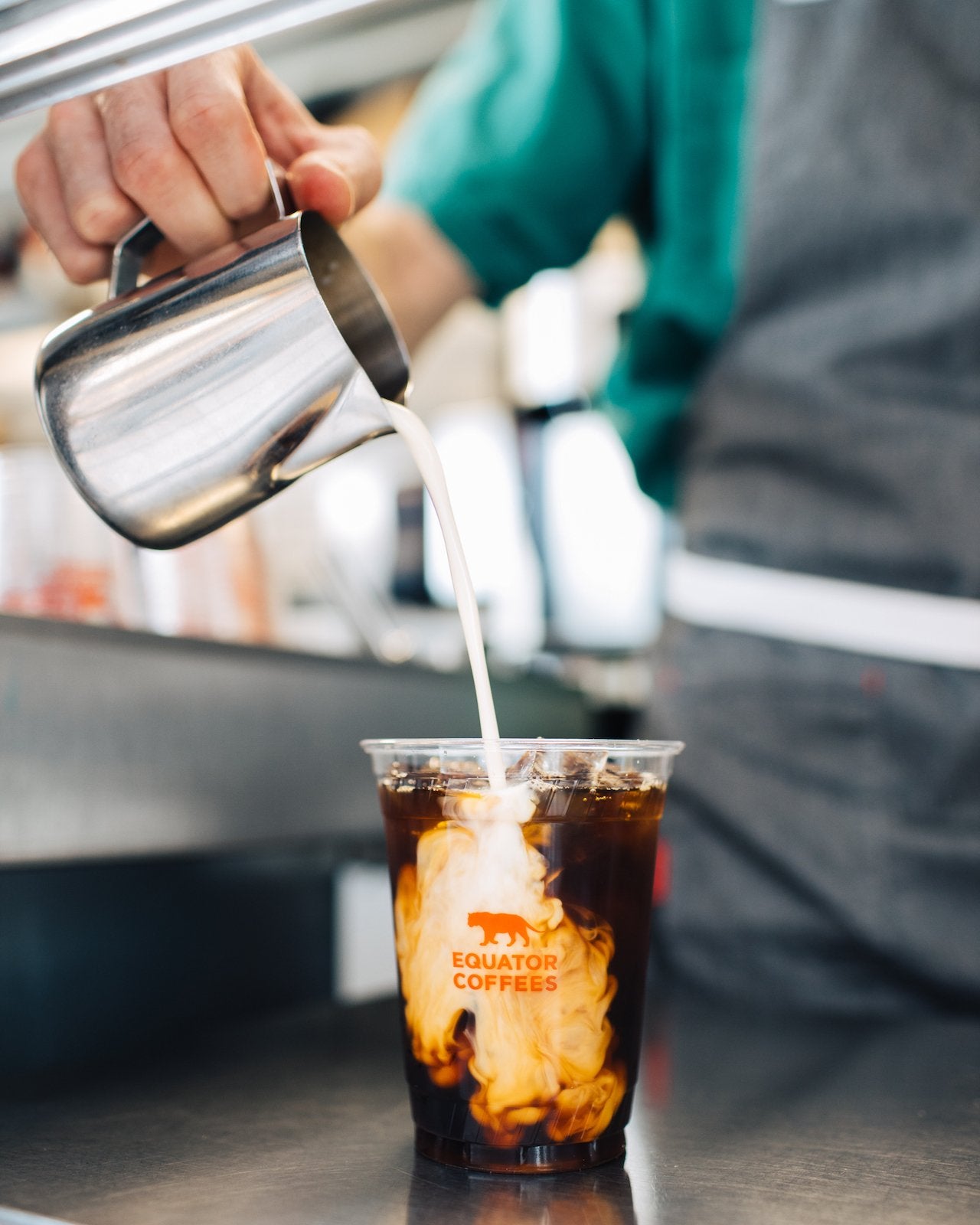 Cold Brew Blend Fair Trade Organic
Brew delicious cold brew daily. Our signature Mocha Java blend is now available as both whole bean and pre-ground Cold Brew!
Enjoy the rich flavors of creamy chocolate ganache, maple syrup, and candied orange peel without leaving the house. For best results, we recommend brewing this blend cold with the Hario Mizudashi.
Subscribe to this coffee & start saving 10% on every bag.
Flavor Profile
Origin

Tasting Notes

This cold brew tastes like creamy chocolate ganache with flavors of raspberry, maple syrup and candied orange peel dipped in chocolate.

Roast Level

Light

Med Lt

Med

Med Dark

Dark
Origin Story
Ismael Hassen Aredo (Ethiopia)
Koperasi Ketiara (Sumatra)
Cold Brew Blend is built around a pair of coffees from the Kayon Mountain Estate in Southern Guji, Ethiopia. The first is a natural processed coffee that gives the blend berry-like fruit notes. The second is a vibrant, fully-washed coffee that adds brightness and subtle floral notes.

Finally, we complete the blend with a coffee from the Ketiara Cooperative in the Gayo Mountain region of Sumatra's Aceh Province. Our coffee, affectionately known as Queen Ketiara, is grown by the group's women producers. This full bodied and earthy coffee balances out the blend's other more nuanced and fruit-forward components to create a complex and full-bodied blend that's suited perfectly for cold brew.
Altitude
Variety
Processing
Natural, Washed, Wet-Hulled
Why We Love This Coffee
We've served many coffees in cold brew form over the years, but none have flourished quite like Mocha Java. The positive reception to this coffee across Equator Cafes inspired us to offer this new Cold Brew Blend year-round for those brewing from home.

Mocha Java is a classic blend that's become synonymous with fruit-forward flavors, and served in cold brew form, entirely new flavor notes begin to shine!

Associate Director of Coffee Nate Breckenridge has always enjoyed this nuanced blend. As a medium roast, Mocha Java is dark enough to stand up to milk, but not so dark as to hide the inherent flavor qualities of the blend's components. The two Ethiopian coffees contribute fruity and floral characteristics while the Sumatra adds depth and body.

Brewing Instructions:

Step 1: Add 170g (6oz) coarse ground coffee to a jar or carafe.
Step 2: add 680g (24oz) of filtered water and stir.
Step 3: Steep coffee for 12 hours at room temperature.
Step 4: Filter coffee using a paper filter or tight metal sieve.
Step 5: Dilute, or not, and enjoy!

Certified Organic

Fair Trade Certified

Sustainably Sourced
Good Coffee, Better Planet
Kayon Mountain Estate owner Ismael Hassen Aredo provides training for 140 nearby smallholder farmers, helps finance social initiative projects such as the construction of schools, and plans to build a bridge across the Sawana River to make the walk to school for the children of the community more safe.

In addition to producing great coffee, one of the reasons we were initially attracted to Ketiara, is the fact that it is led by a charismatic woman named Rahmah. After working in coffee for many years, she helped found Ketiara in 2009 with just 38 members and currently serves as the co-op's chairperson. In the years since it was established, the co-op membership has expanded to nearly 2,000 smallholder farmers, over 50% of them being women. The coffee Equator purchases is exclusively from the women members of the co-op; they refer to this special selection as Queen Ketiara. We pay an additional premium for the "Queen" designation, with proceeds going to programs that benefit women.

All of Cold Brew Blend's components are certified both Fair Trade and Organic.