Best seller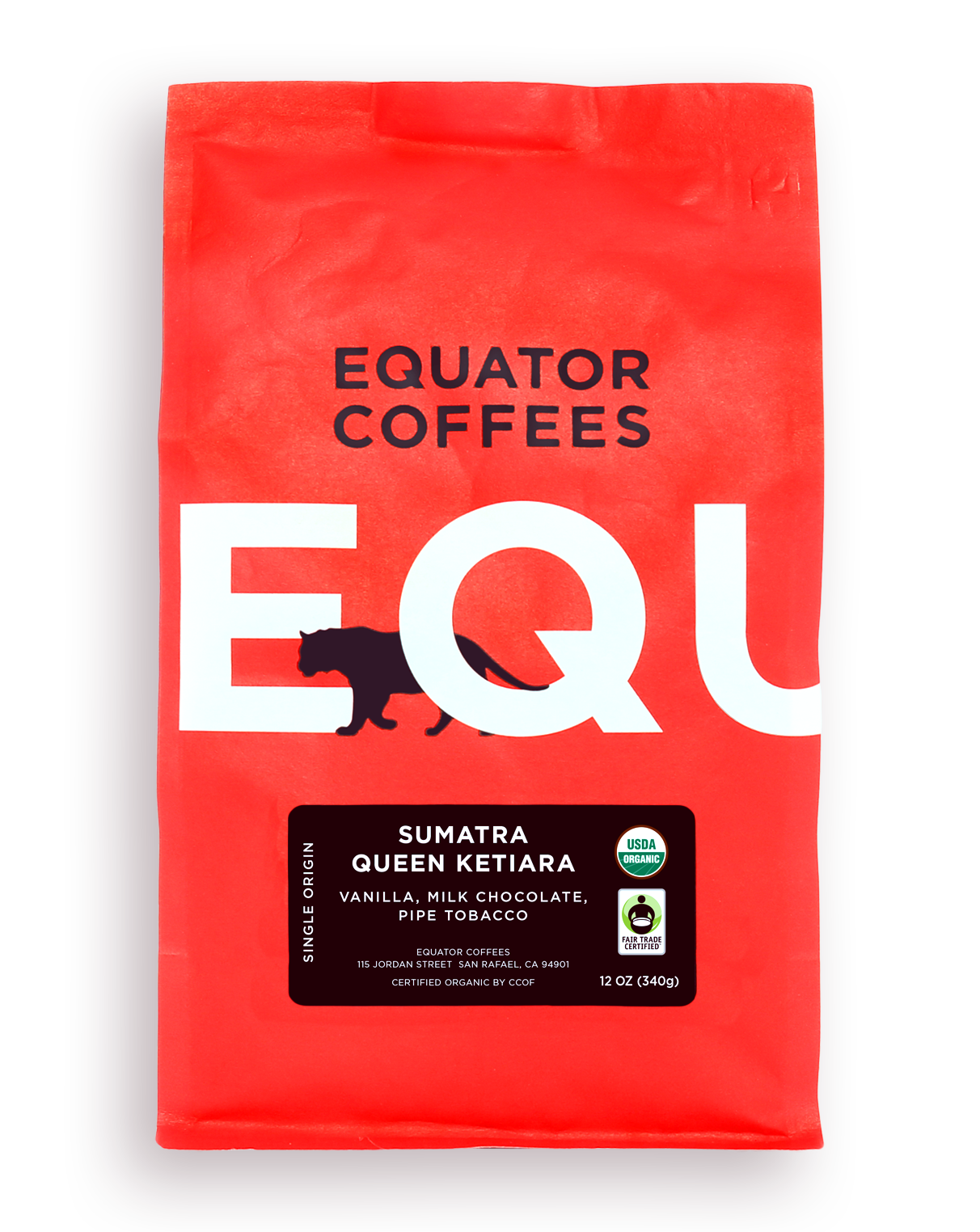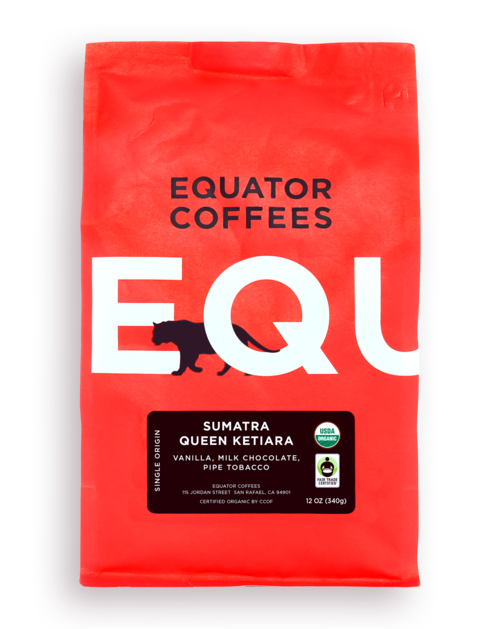 Sumatra Queen Ketiara Fair Trade Organic
Vanilla, Milk Chocolate, Pipe Tobacco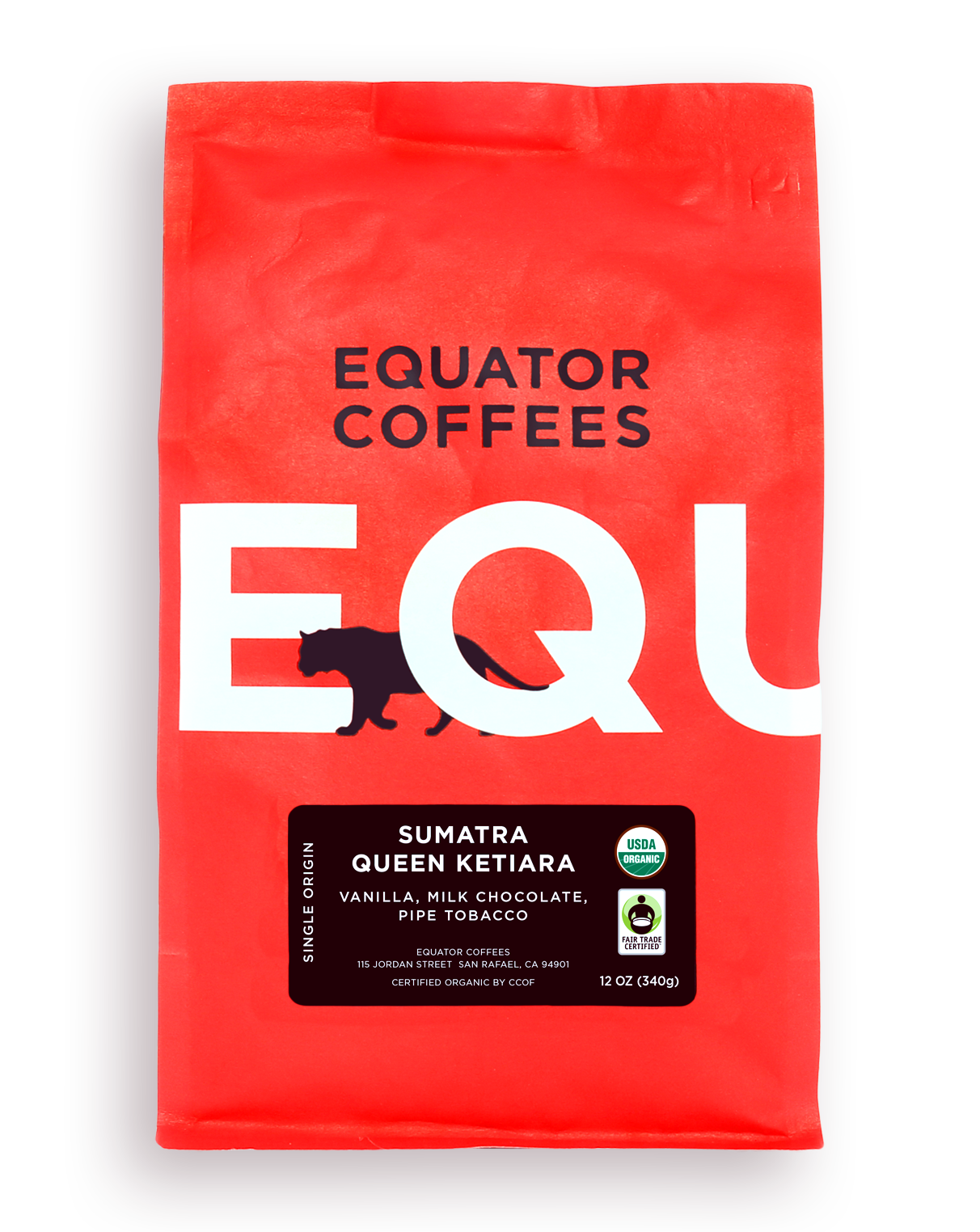 Sumatra Queen Ketiara Fair Trade Organic
$18.00
Origin
Producer: Koperasi Ketiara
Takengon, Aceh Province, Sumatra
Roast Level
Light
Med Lt
Med
Med Drk
Dark
Tastes Like
Flavors of vanilla, milk chocolate, fresh pipe tobacco, and hints of clove and tangerine.
Nutty, Herbal, Chocolatey
Altitude
4,000 - 5,000 ft
Variety
Bergandal, Catimor, Caturra, Jember, Sidikalang and Tim Tim
Processing
Wet hulled
The Story
Equator has been purchasing coffee from cooperatives in the Gayo Highlands for more years than we can count. We used to sell the coffee under the name Gayo Mountain, which allowed us to work with any cooperative in the region. Since 2015 Equator solidified a purchasing relationship with Ketiara, a cooperative that produces great tasting coffee that transcends the stereotypical earthy character Sumatra coffees are known for. Ketiara maintains a flavor profile of us that is clean and balanced, with flavors of aromatic wood, dark fruit, spices and fresh tobacco. In celebration of the cooperative's ability to provide consistent cup character, we have renamed our Fair Trade and Organic certified Sumatra, Queen Ketiara.
In addition to producing great coffee, one of the reasons we were initially attracted to Ketiara, is the fact that it is led by a charismatic woman named Rahmah. After working in coffee for many years, she helped found Ketiara in 2009 with just 38 members and currently serves as the co-op's chairperson. In the years since it was established, the co-op membership has expanded to nearly 2,000 smallholder farmers, over 50% of them being women. The coffee Equator purchases is exclusively from the women members of the co-op; they refer to this special selection as Queen Ketiara. We pay an additional premium for the "Queen" designation, with proceeds going to programs that benefit women.
Read More