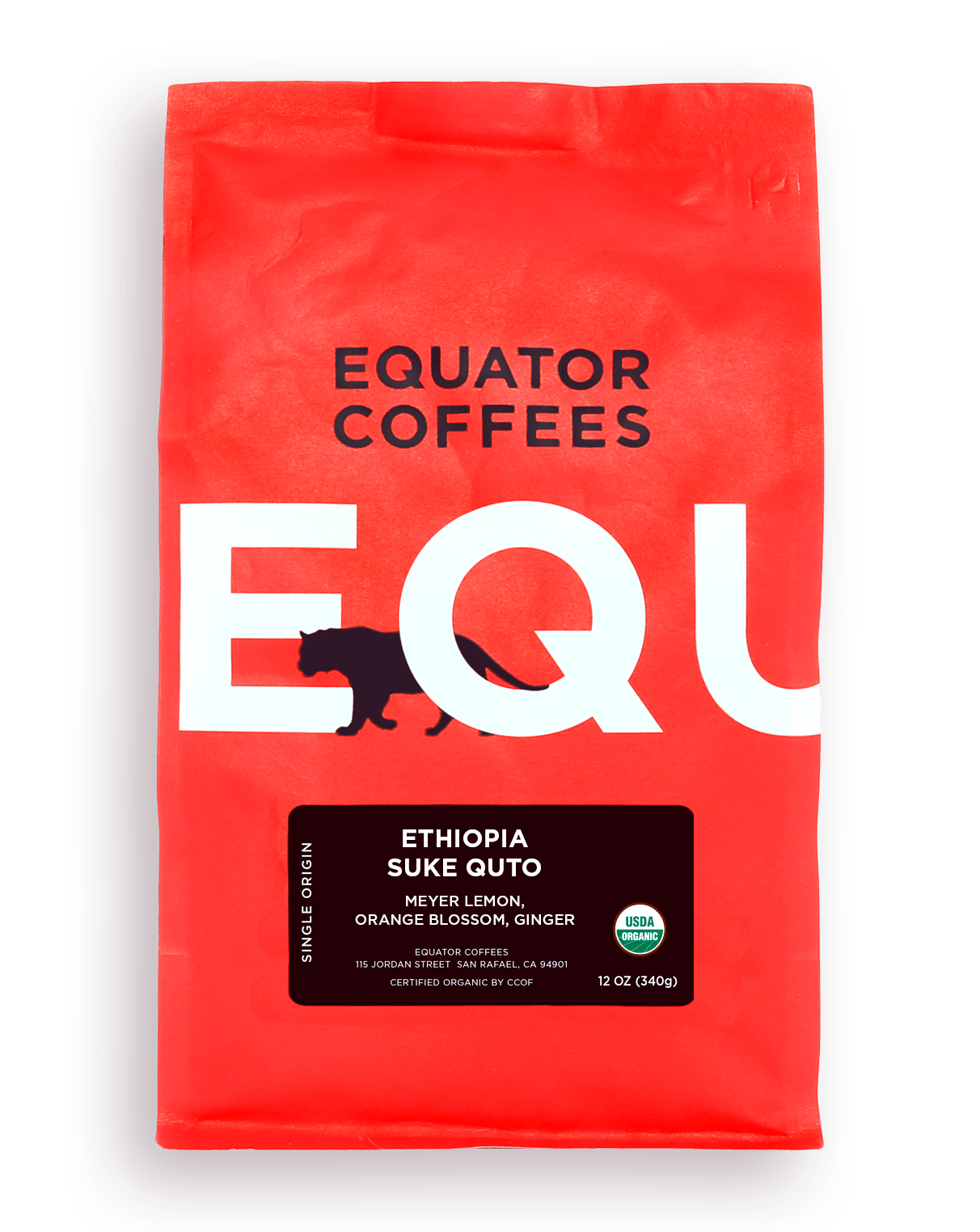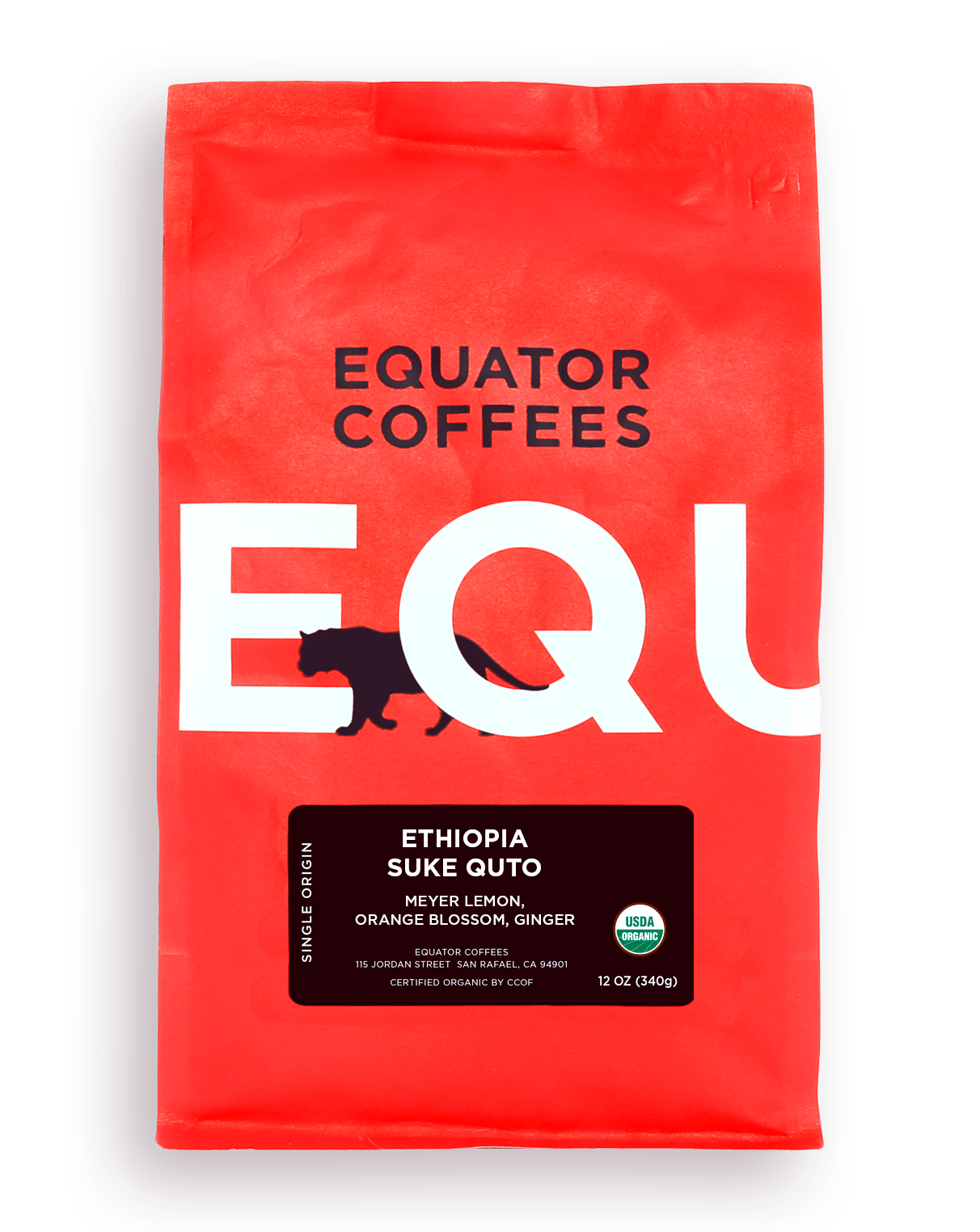 Ethiopia Suke Quto Organic
Meyer Lemon, Orange Blossom, Ginger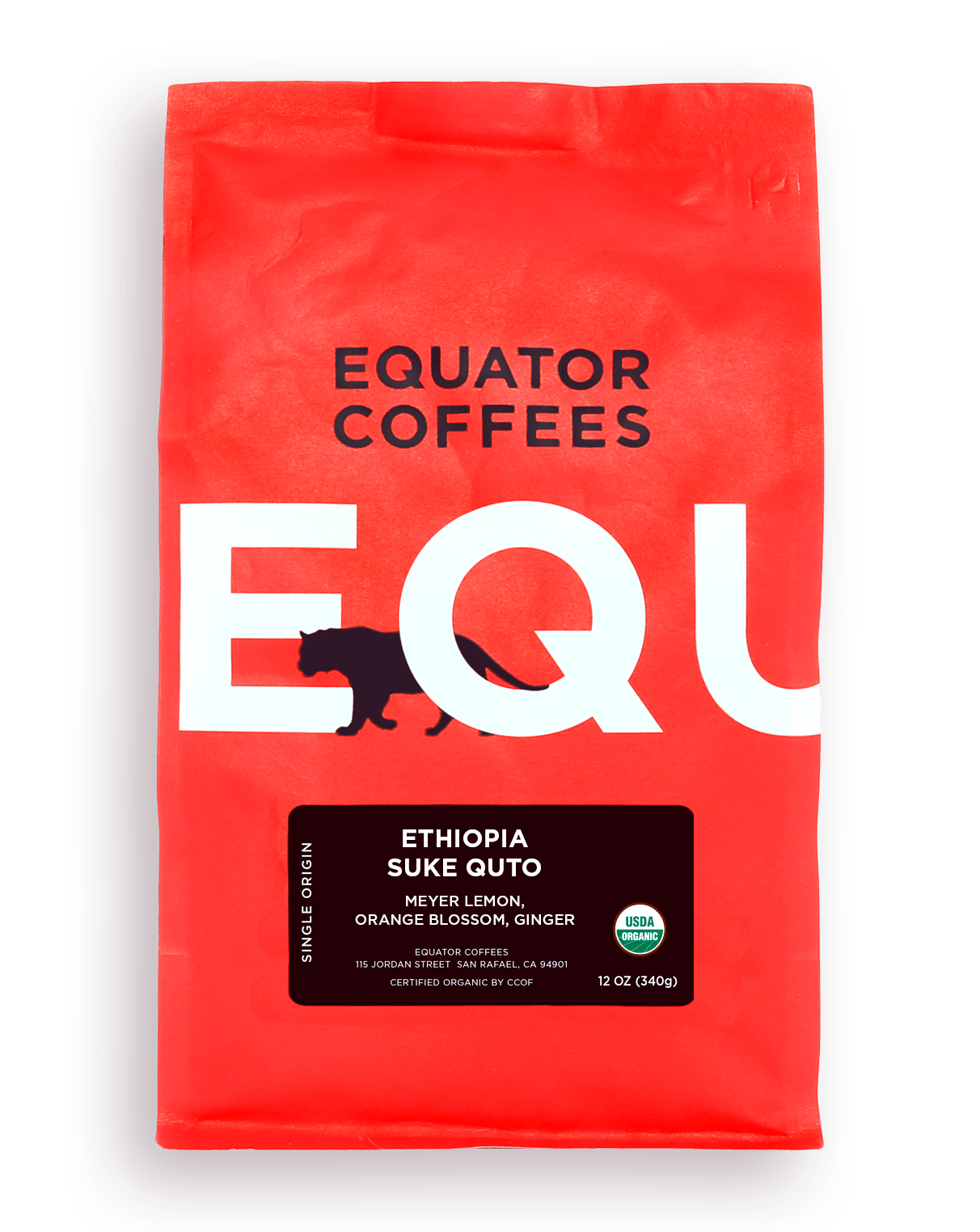 Ethiopia Suke Quto Organic
$19.00
Origin
Producer: Tesfaye Bekele
Farm: Suke Quto
Guji zone
Roast Level
Light
Med Lt
Med
Med Drk
Dark
Tastes Like
Floral, sweet and delicate flavors of Meyer lemon, orange blossom and ginger.
Altitude
5,900-7,200 feet
Variety
Kurume, Welicho
Processing
Washed
The Story
We are pleased to be offering another coffee from Suke Quto, a farm owned and operated by Ato Tesfaye Bekele, one of the people that helped to put the Guji region on the specialty coffee map. He comes from a coffee-producing family but started his working career in the Ethiopian government's Natural Resource and Environmental Protection department. The Guji region suffered from large wildfires in the late 1990s that destroyed thousands of acres of forestland. As a responsible government official, Tesfaye worked to provide an alternative to intensive crops like maize and tef, with the idea of replanting the forests with indigenous flora, including coffee. The local community agreed to the proposal but when they found out it could take 4-5 years before the plants would yield fruit, they lost interest. He could not even find people to manage the seedling nursery, so he resigned from his government position to focus on coffee farming. Once he began harvesting coffee the community returned to inquire about seedlings.
At nearly 550 acres, Suke Quto coffee farm, washing station and dry mill have become a force in the highlands of Guji. Strict organic farming practices are practiced, and the operation holds both organic and Rainforest Alliance certifications. Suke Quto works with 171 neighboring farmers that deliver coffee cherries to the mill. Over 200 seasonal workers are employed to harvest and process the coffee. Their focus is on the production of environmentally friendly coffee in an economic manner that benefits the community. The goal is to help people earn a living income from sustainable coffee production.
Read More