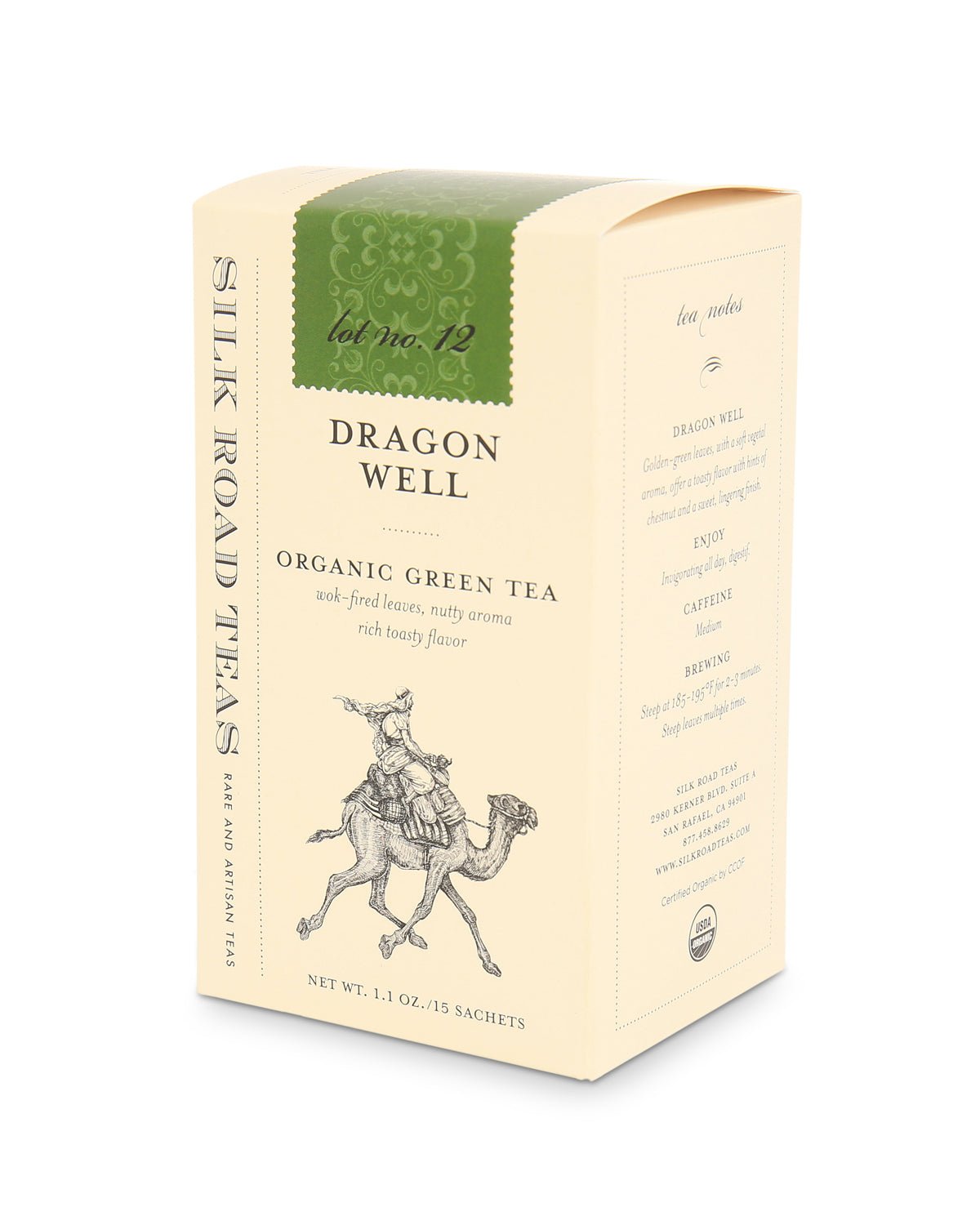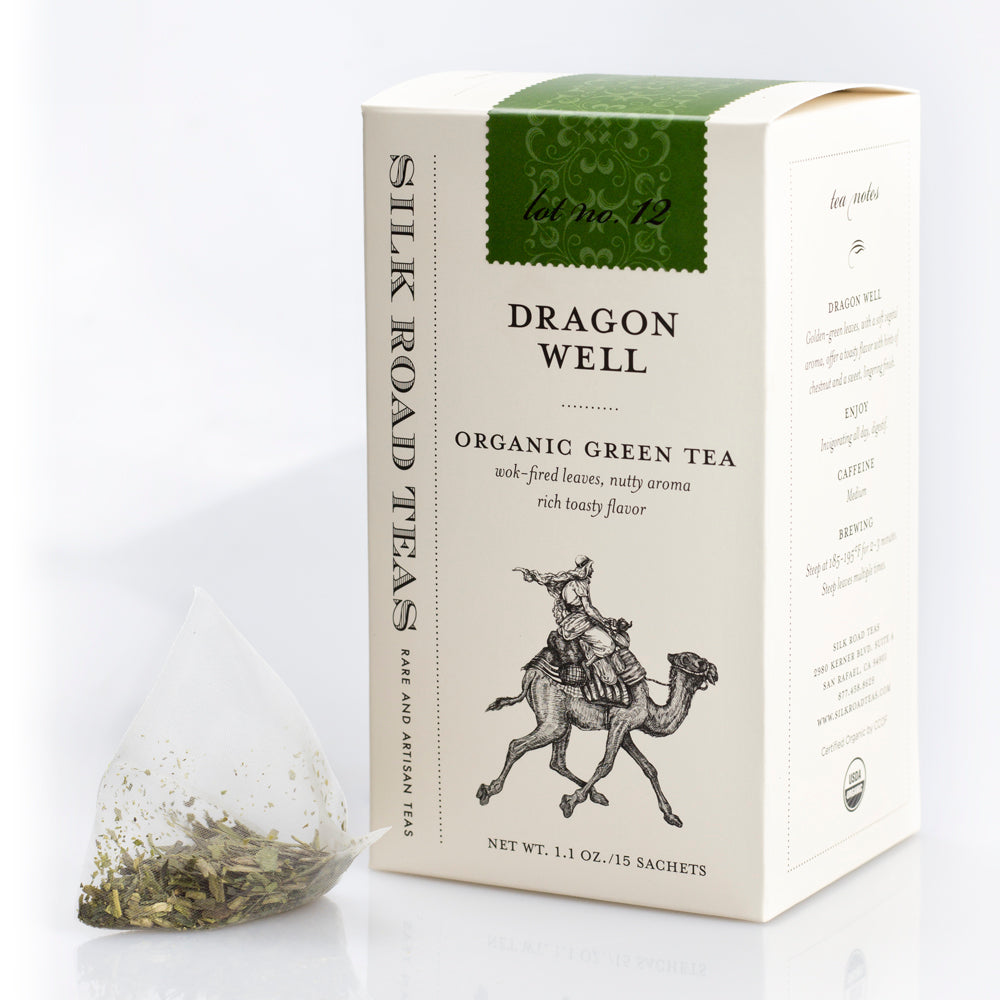 Organic Dragon Well Tea, 15 Sachets
Grown organically on an island off the coast of Zhejiang Province, this Dragon Well tea offering is tender and vibrant with flavors of chestnut and a clean, lingering finish.
Includes 15 biodegradable sachets of artisan organic tea.
About the Partner
Silk Road Teas specializes in sourcing rare and artisan teas – single origin, certified organic varieties of white, green, oolong, black and Pu-erh as well as a wide selection of tisanes. Purchased early in the spring harvest season, the teas they source are full-leaf with pronounced flavors. Silk Road customers know they consistently enjoy the finest teas of the season.

Each harvest season, this team travels in the tea-rich provinces of China, visiting farms, out-of-the-way markets and specialty tea companies to find organic and conventional teas that offer customers a distinctive taste experience. You will taste the difference!