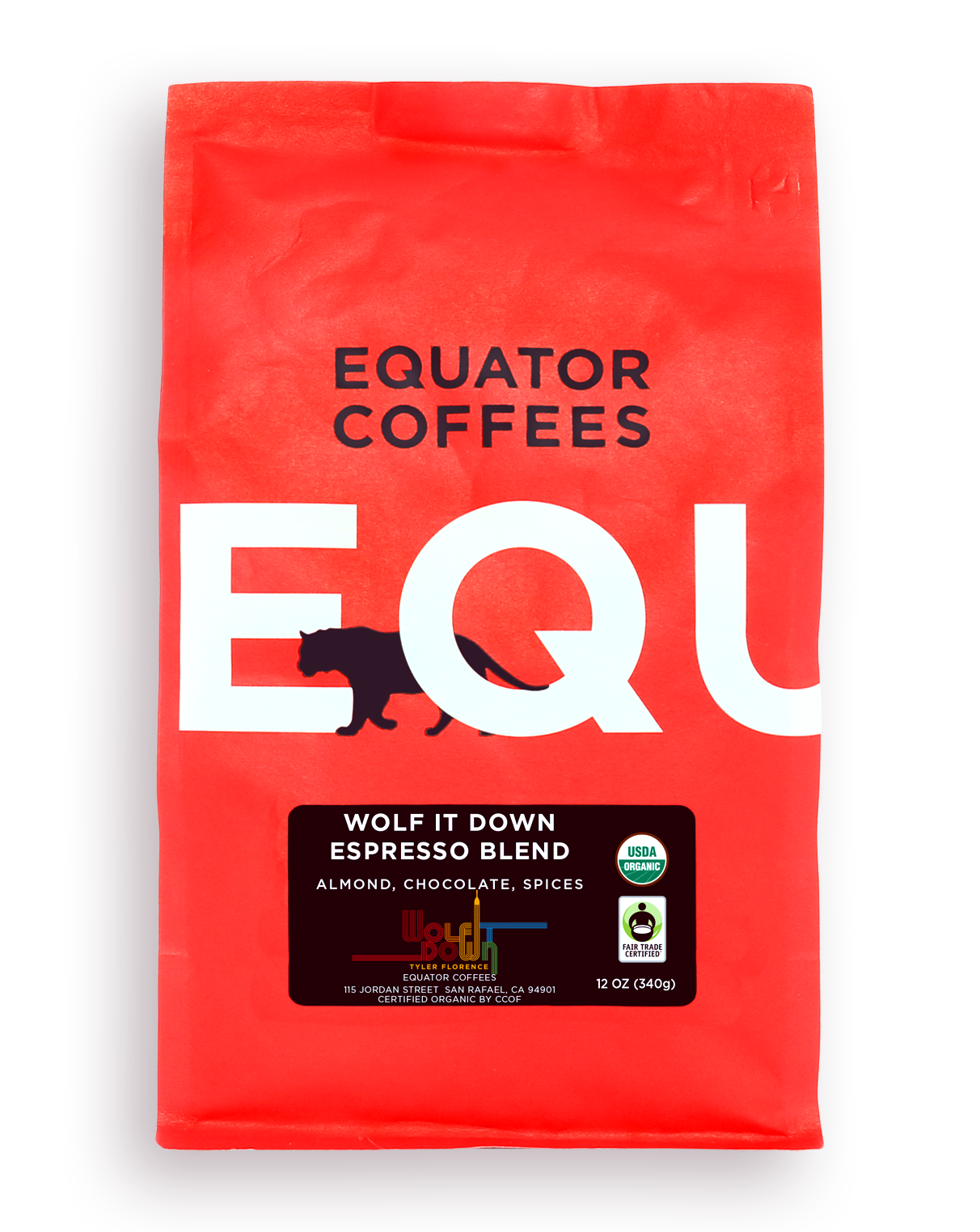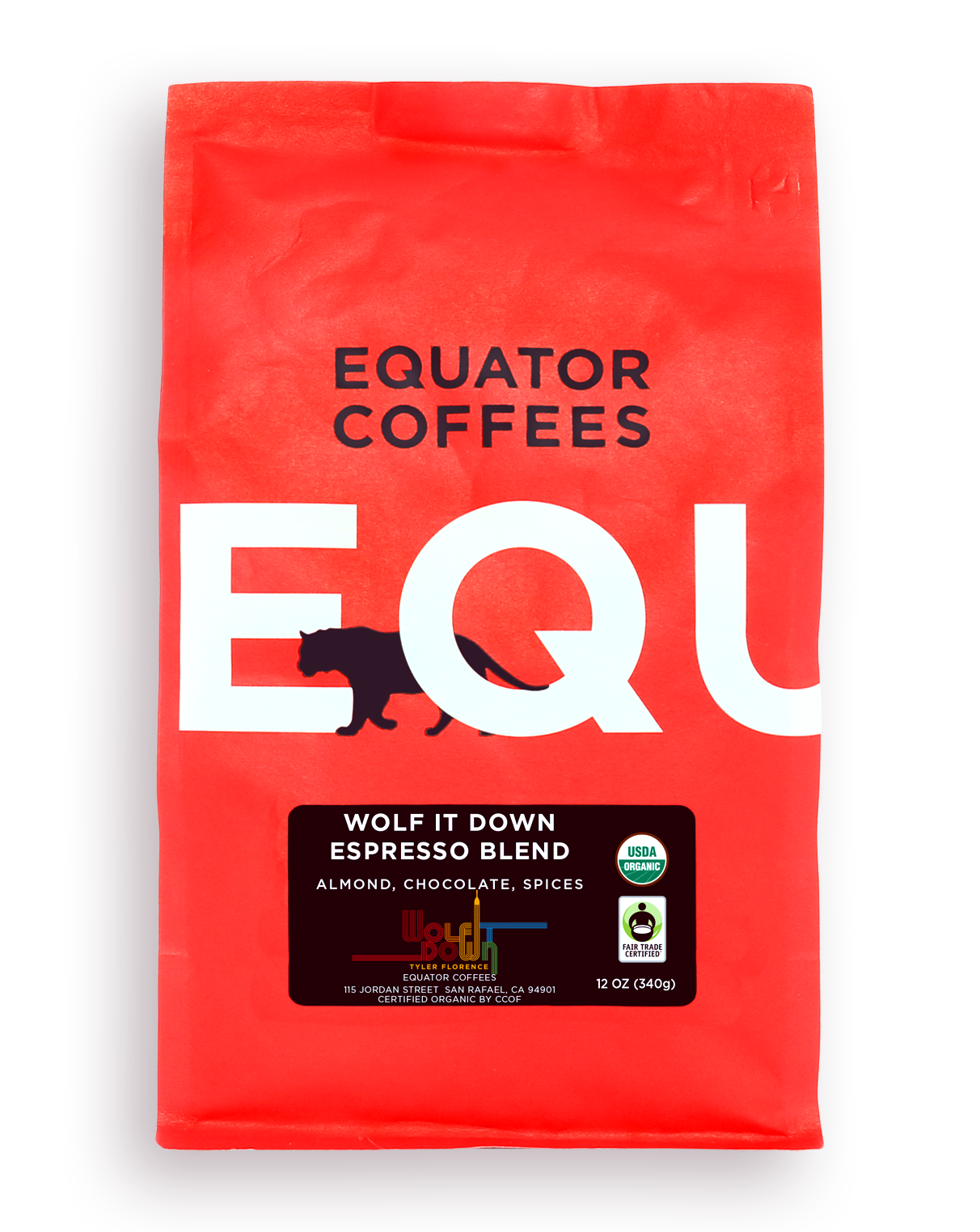 Wolf It Down Espresso
Almond, Chocolate, Spices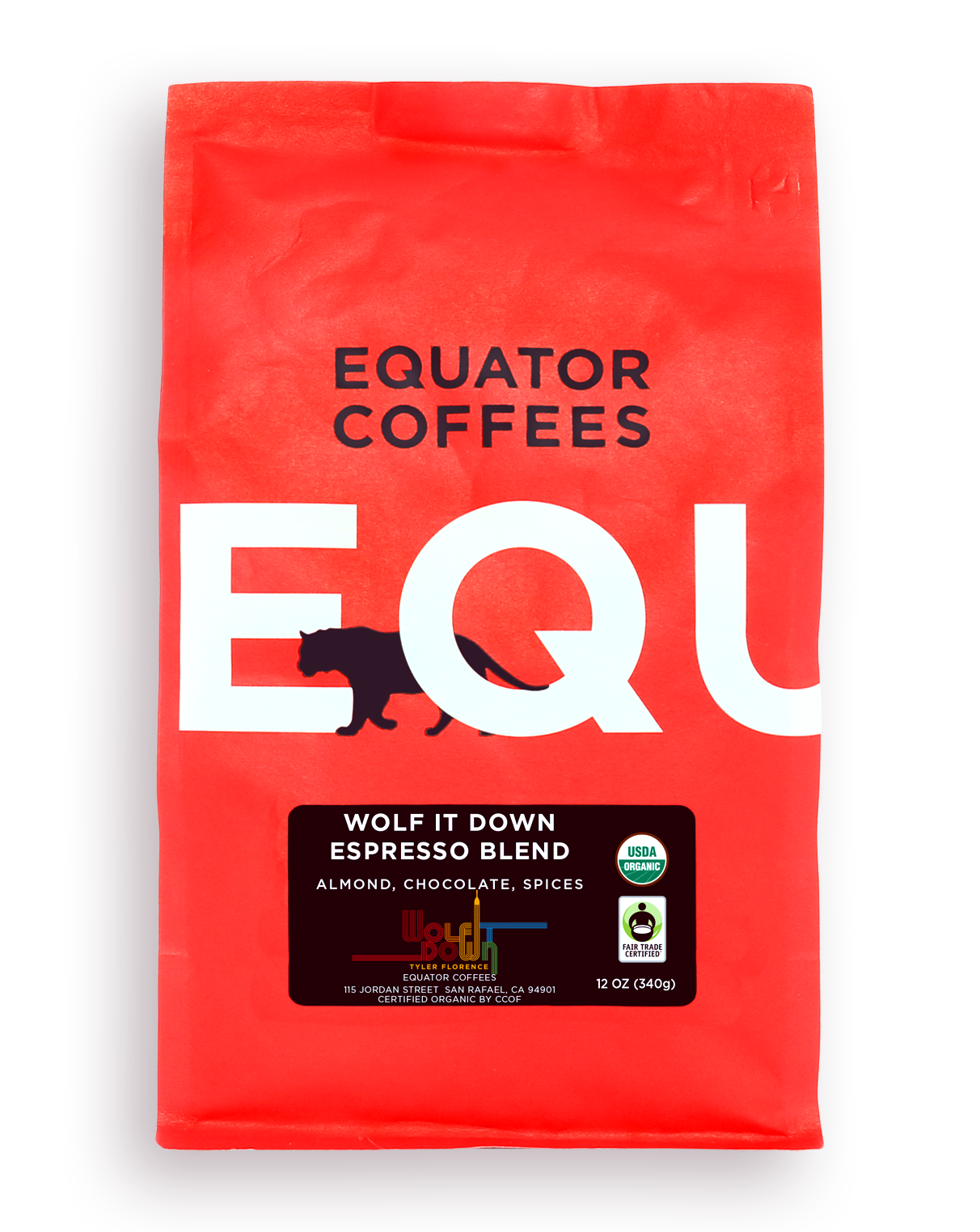 Wolf It Down Espresso
$21.00
Origin
Peru, Sumatra, Ethiopia
Roast Level
Light
Med Lt
Med
Med Drk
Dark
Tastes Like
Flavors of roasted almond, baking chocolate and spices.
Chocolatey, Nutty, Spicy
Altitude
Various
Variety
Various
Processing
Washed, Wet-Hulled, Natural
The Story
Wolf It Down Espresso was created in partnership with Chef Tyler Florence. It is a complex espresso blend that combines organic and Fair Trade certified coffees from the world's major growing regions: Latin America, East Africa and Indonesia. For each bag sold $3 will go to Restaurants Care, an organization that provides financial support to restaurant employees facing an unforeseen hardship.
With this blend we develop flavors of fruit, dark chocolate and spice that result in an espresso sweet enough to taste great on its own, while maintaining enough richness and intensity to stand up to milk. The blend combines a fully washed coffee from Latin America with a dry processed coffee from the Sidama region of Ethiopia which adds flavors of berries and bittersweet chocolate. Finally a wet-hulled coffee produced by the Ketiara Cooperative in Sumatra's Gayo Mountain region rounds out the blend. This coffee's classic Sumatran character perfectly complements the blend's other components by adding body and flavors of spice, resulting in a rich, full flavored espresso.
Read More