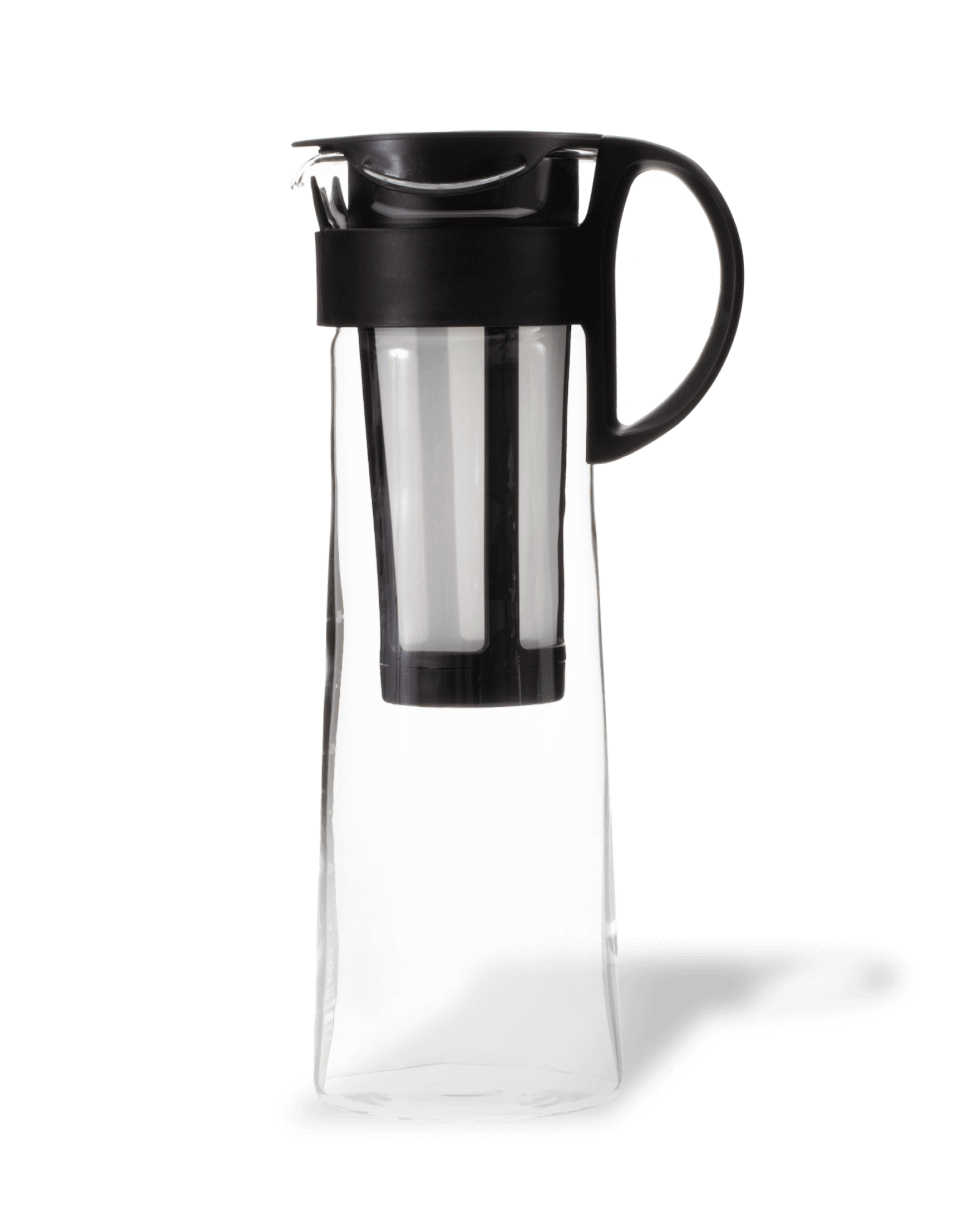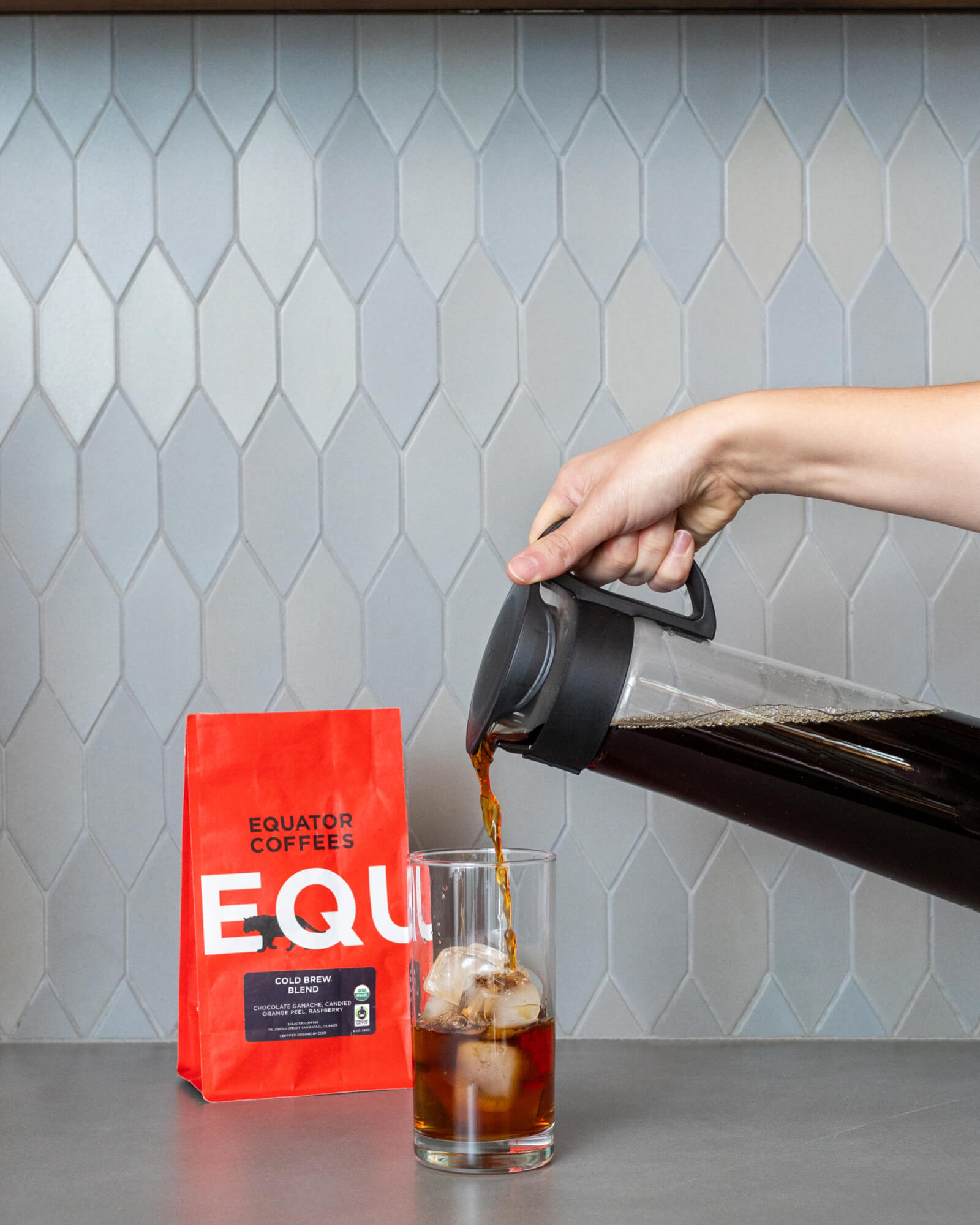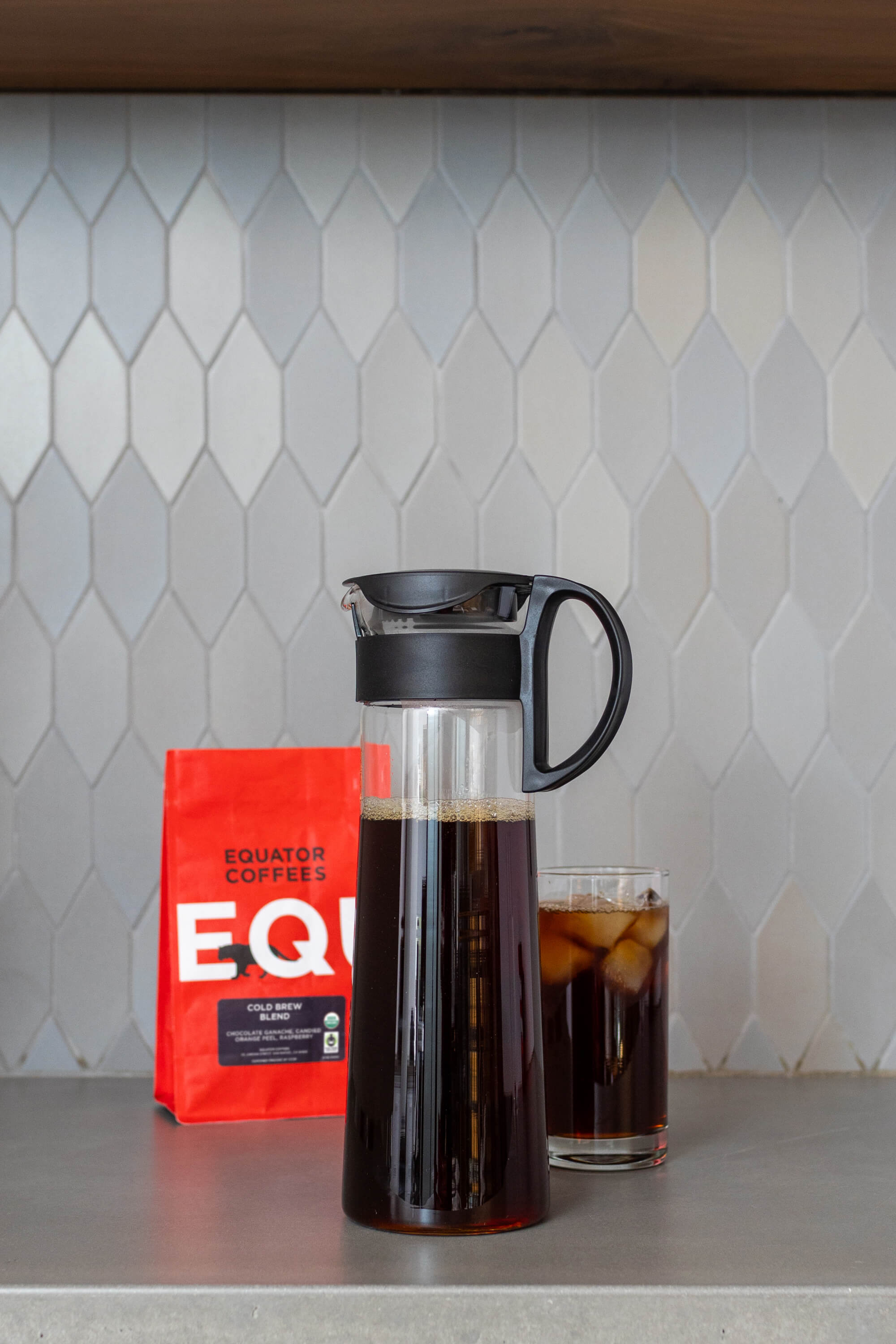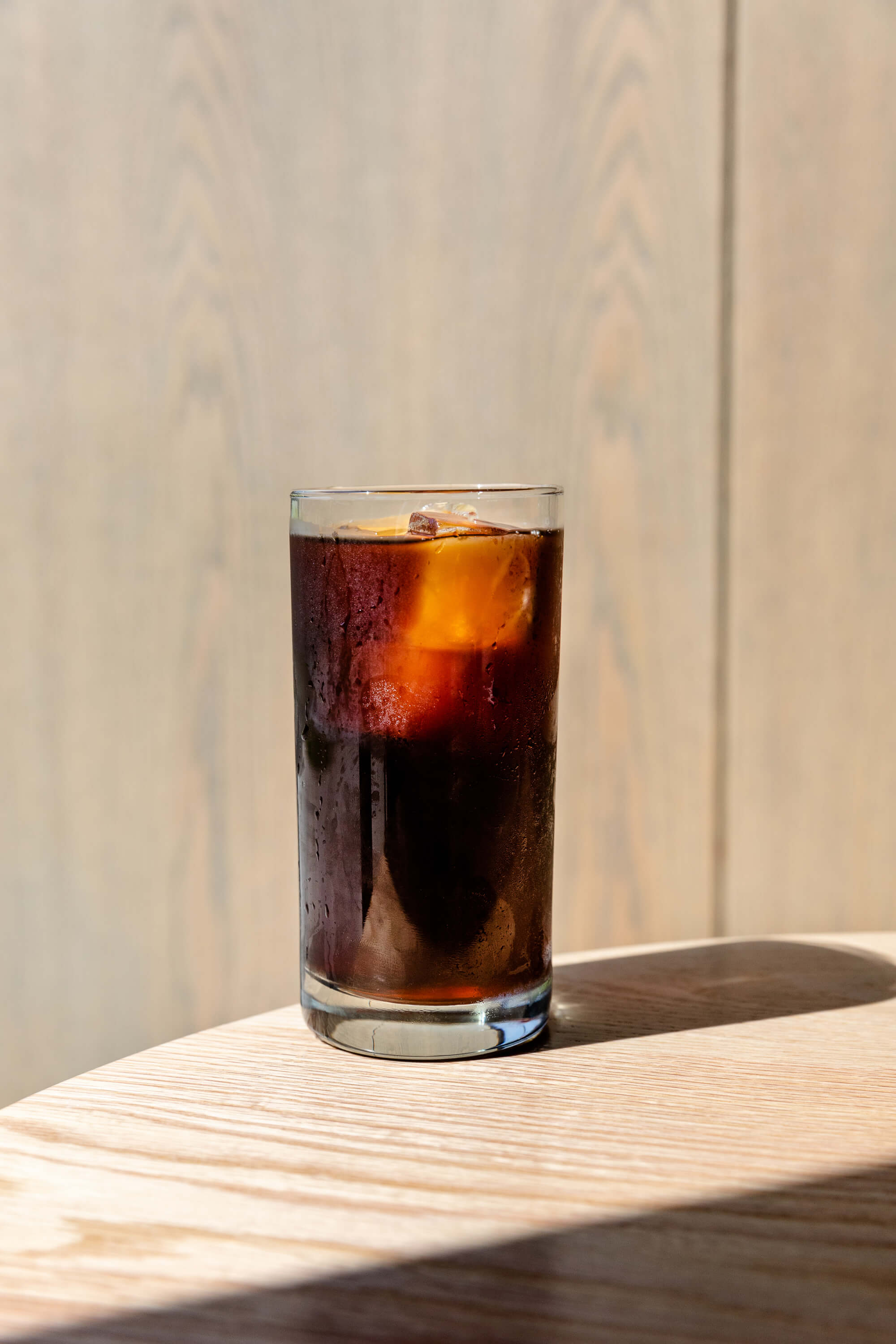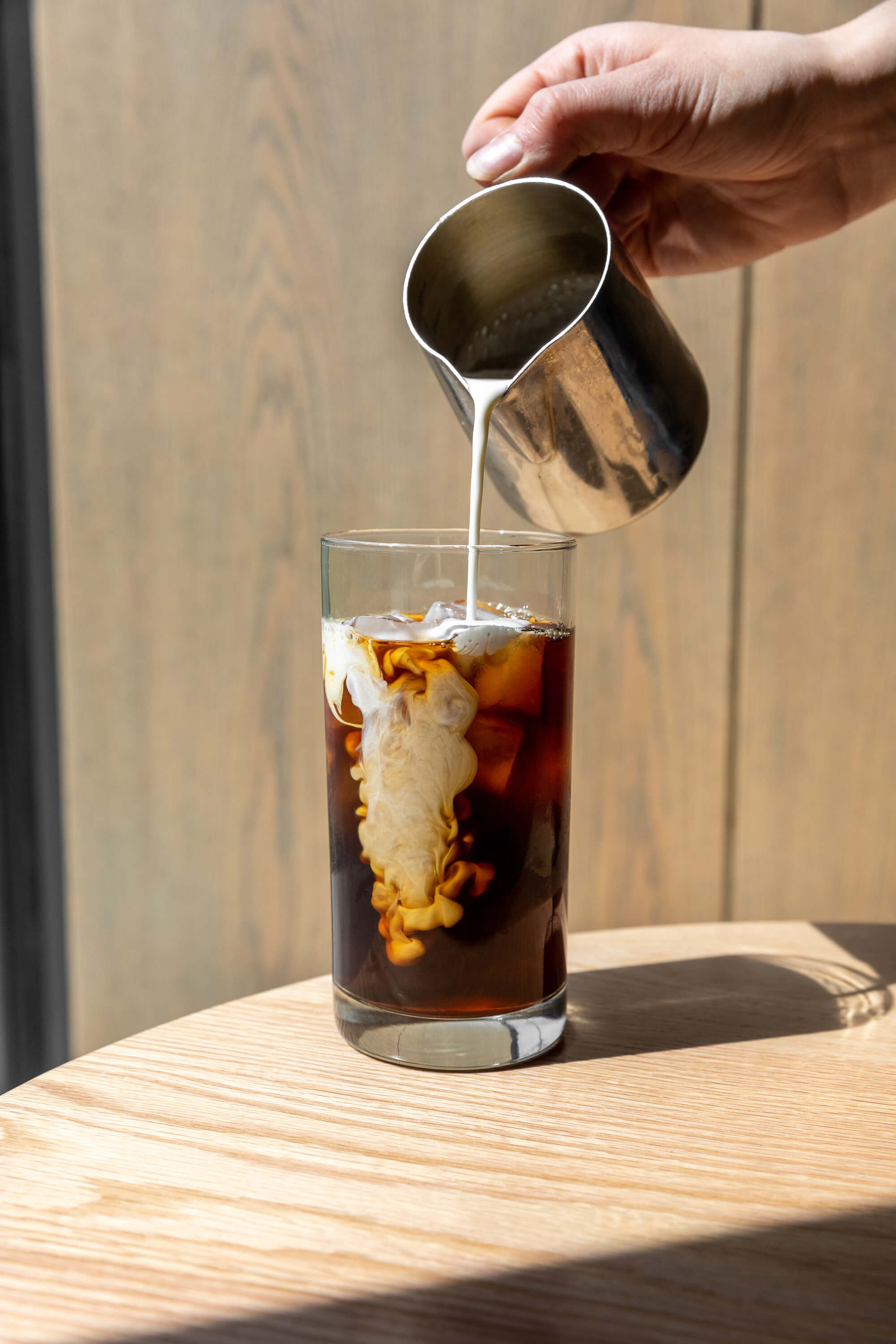 Hario Mizudashi Cold Brewer
The Hario Mizudashi is a streamlined home brewer at an incredible value.
Perfect for making a refreshing carafe of cold brew coffee — try it with our Cold Brew Blend and our Mizudahi brew guide to start crafting cafe-quality cold brew without leaving the house. 
Product Details
The Mizudashi Coffee Maker offers a simple method for making cold brewed coffee at home. Simply add ground coffee to the fine mesh basket, add water and leave in the refrigerator to brew. This pot also has a removable filter, making cleaning easy. Grind coffee coarse for a lighter more delicate coffee, or finer for a cold brew with more body and strength.

Model: MCPN-14-B
Color: Black
Dimensions: W138 x D94 x H294mm
Capacity: Brewed Volume 1000ml

Materials:
- Lid, Strainer Frame, Handle Band (Polypropylene)
- Strainer Mesh (Polyester Resin)
- Bushing (Silicone Rubber)
- Glass Pot (Heatproof Glass)
About the Partner
HARIO has been designing and producing quality heatproof glass in Japan for over 100 years—and is the only manufacturer with a heatproof glass factory in Japan.

The company started out manufacturing laboratory glassware. In 1948, they expanded their production to household items, starting with the coffee siphon. They also began producing lenses for automotive headlights in 1980. Today, HARIO continues to produce a wide variety of items, from microwave-safe kitchenware and coffee & tea implements, to aromatherapy and pet products.

The name HARIO originates from the Japanese words for glass (玻璃, hari), and king (王, ō). Thus HARIO (or 玻璃王) means the King of Glass.