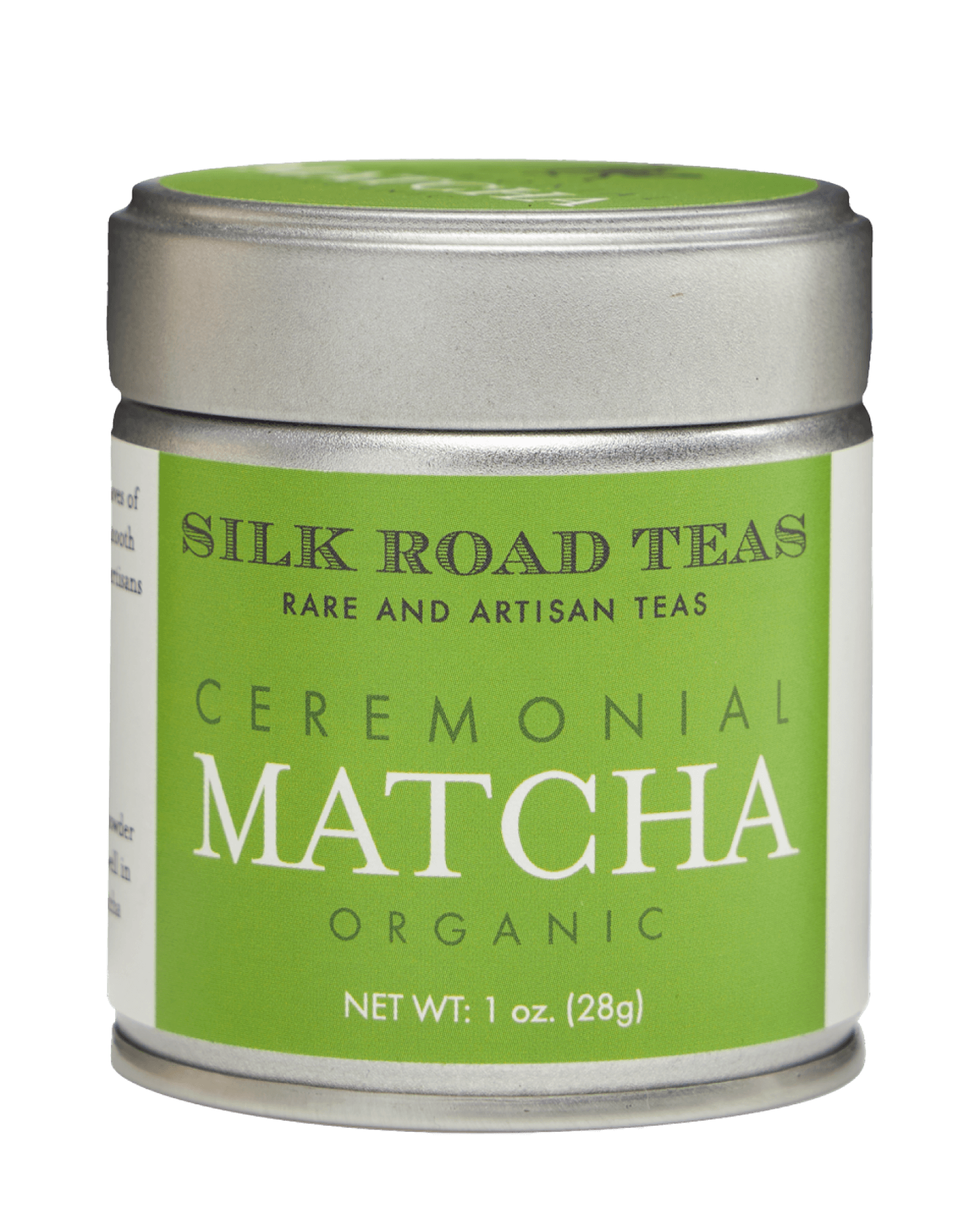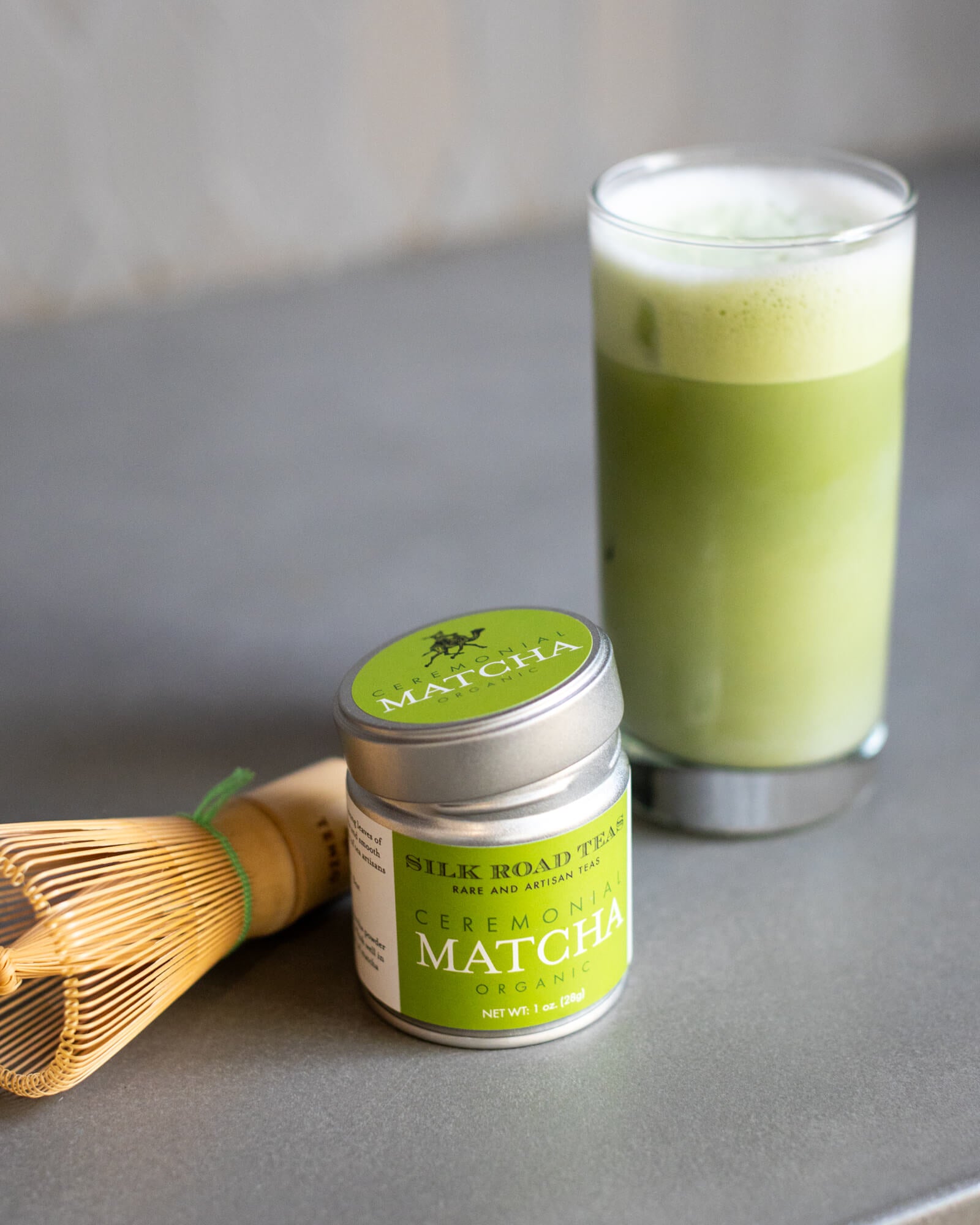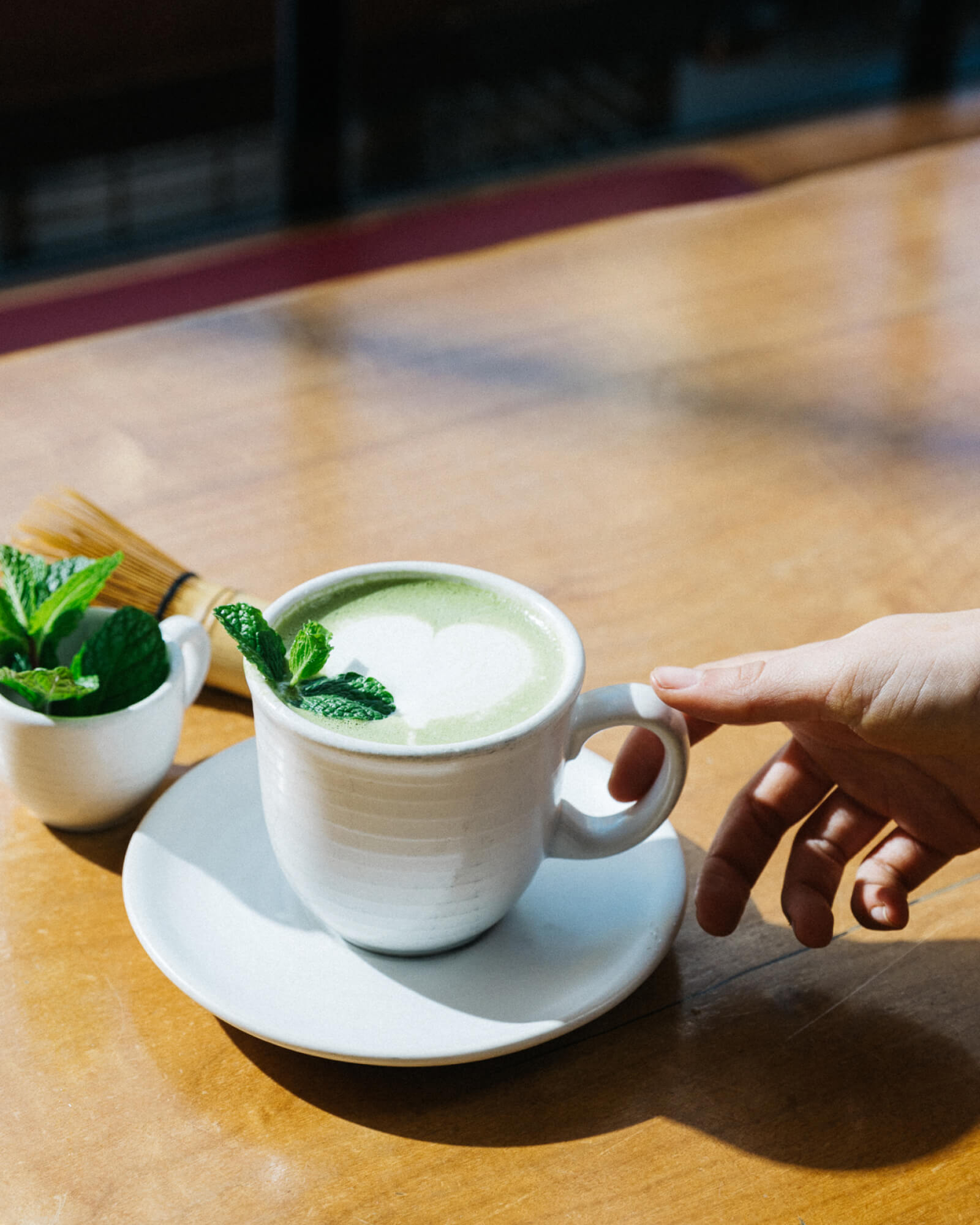 Organic Ceremonial Matcha Tin
Our Ceremonial Matcha is made from the tender young leaves of shaded tea plants, crafted by a family of tea artisans in Shizouka, Japan.
Enjoy a sweet, vibrant aroma and smooth umami taste— this 1 oz. tin is perfect for crafting your own delicious matcha from home.
Product Details
This culinary grade organic matcha is produced by family farms in Shizuoka, offering a rich vegetal fragrance, and a vibrant green powder color with low astringency. Shading the leaves results in boosted levels of natural sugars, amino acids, caffeine and small amounts of vitamins A & C and calcium.

Made and tasted both hot and cold, this organic ceremonial matcha brews low in tannin, and high in caffeine. When preparing your matcha from home:

- For Hot Brew: use 2 grams of Matcha (one teaspoon), 8 ounces of water or milk at 185 F, 30 seconds to one minute, stir well.

For Cold Brew: use 2 grams of Matcha (one teaspoon, 8 ounces cold water or milk, shake or stir well.
About the Partner
Silk Road Teas specializes in sourcing rare and artisan teas – single origin, certified organic varieties of white, green, oolong, black and Pu-erh as well as a wide selection of tisanes. Purchased early in the spring harvest season, the teas they source are full-leaf with pronounced flavors. Silk Road customers know they consistently enjoy the finest teas of the season.

Each harvest season, this team travels in the tea-rich provinces of China, visiting farms, out-of-the-way markets and specialty tea companies to find organic and conventional teas that offer customers a distinctive taste experience. You will taste the difference!