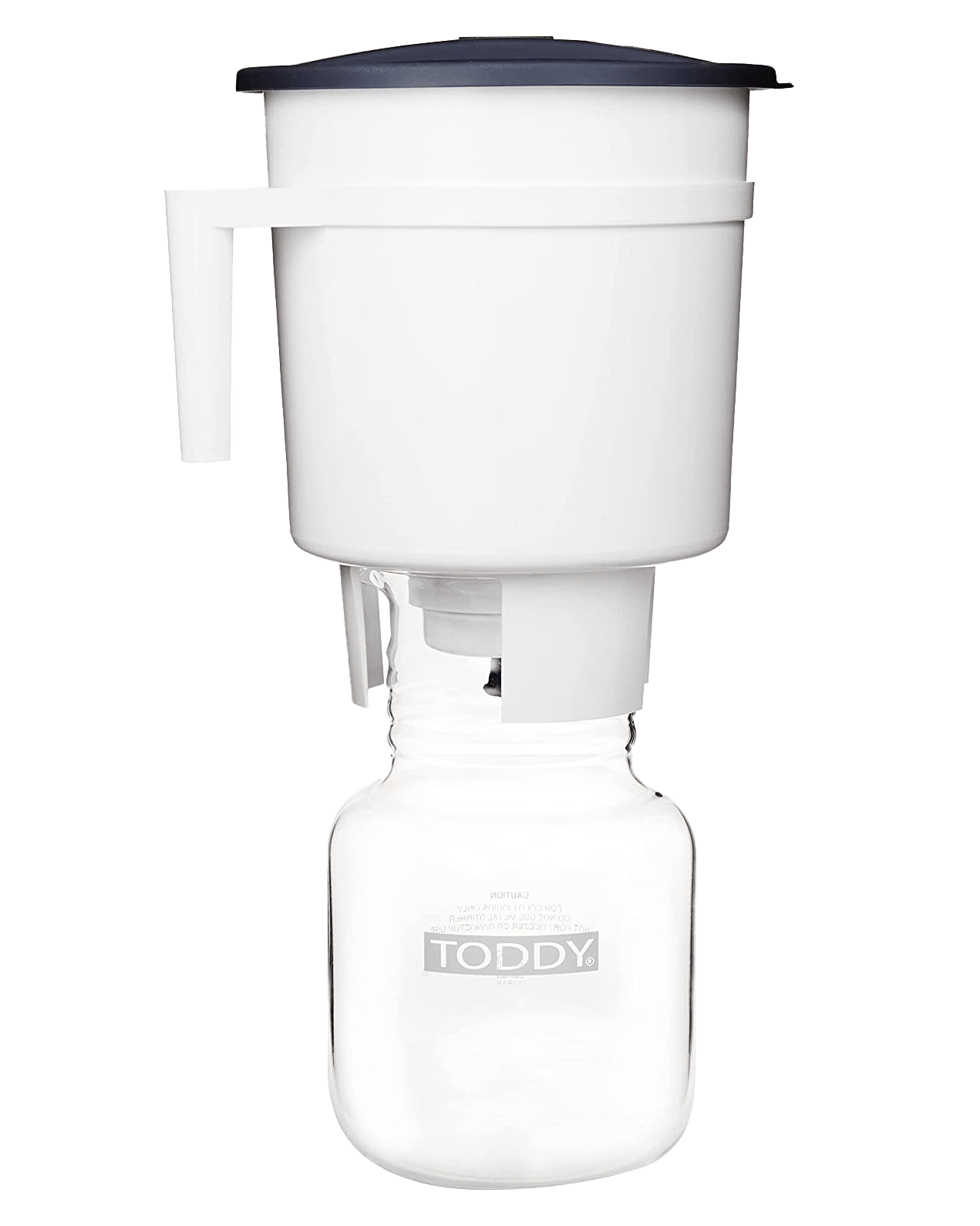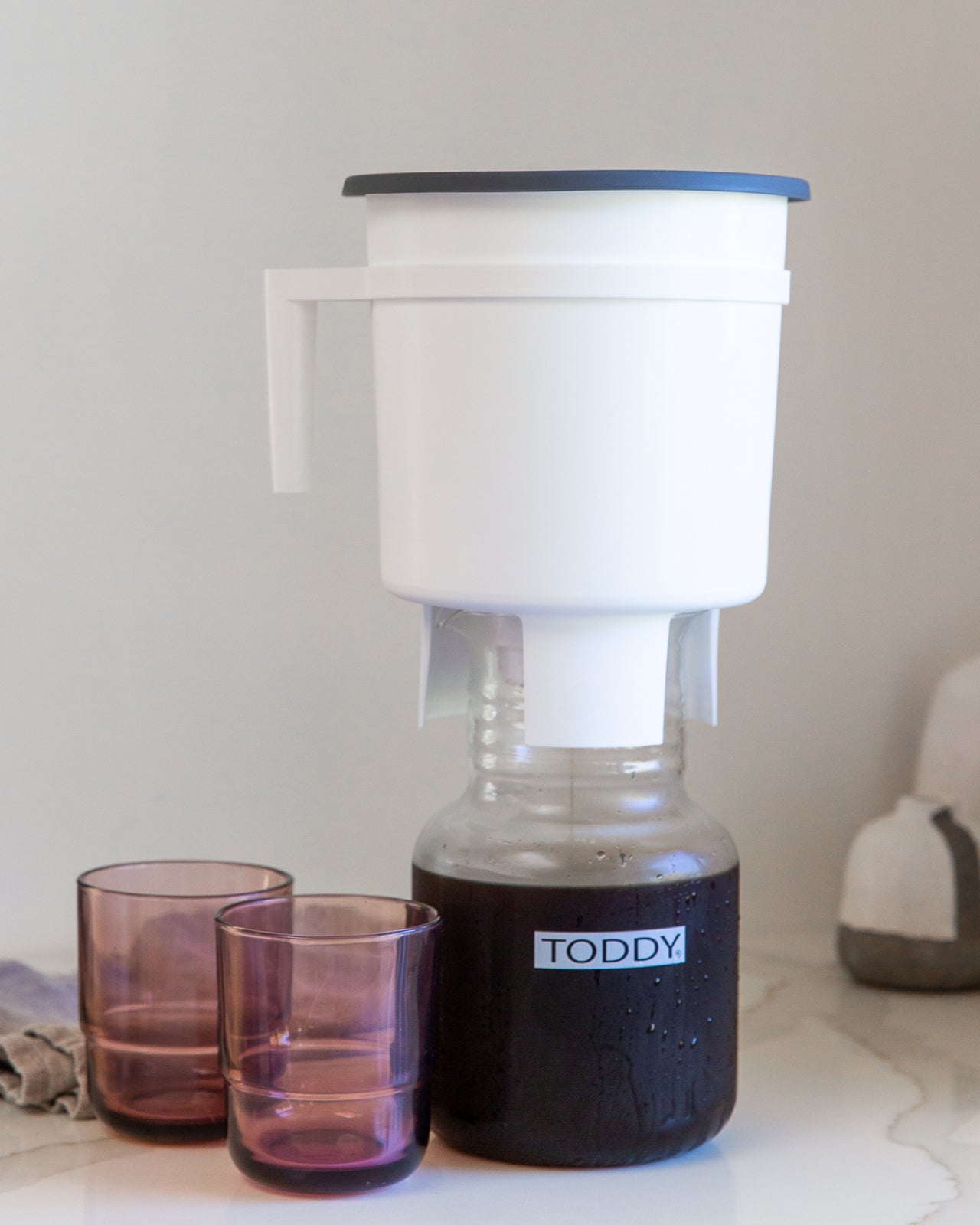 Toddy Cold Brew System
A unique cold-water extraction process to brew flavorful, full-bodied coffee and tea.

Product Details
The Toddy® Cold Brew System is a nonelectrical coffee maker that produces a smooth, rich liquid concentrate used to make unparalleled cold brew at home. By allowing time to replace heat, Toddy's deceptively simple cold water filtration process extracts the coffee bean's true delicious flavor, leaving behind much of the undesirable acidity.

Concentrate brewed in the Toddy® Cold Brew System is the perfect foundation for delicious iced and blended frozen drinks. The versatile BPA-free system can also be used to cold brew artisanal tea.

What's Included:
Brewing container
Brewing container lid
Brewing handle
Glass decanter
Decanter lid
Toddy filters (2)
Silicone stopper
Paper filter bags (3)
About the Partner
Toddy's origin story dates back to 1963. On a trip to the fabled mountains of Peru, founder Todd Simpson first tasted cold brewed coffee served hot. This smooth-drinking and flavorful cup of coffee made a lasting impression, one that inspired Simpson to try his hand at replicating the cold brewing method. A few years and a patent later, the Toddy® Cold Brew System made its U.S. debut, generating curiosity that grew into a loyal following.

Today Toddy, LLC is a privately held, woman-owned business (WBENC-certified) headquartered in Loveland, Colorado. As a trusted leader in specialty coffee, they supply home baristas along with craft roasters and many of the world's most beloved coffee shops with innovative cold brew solutions.

Toddy strives to give back to its local community, support the global coffee community, and fund coffee research that enables everyone to make better coffee.