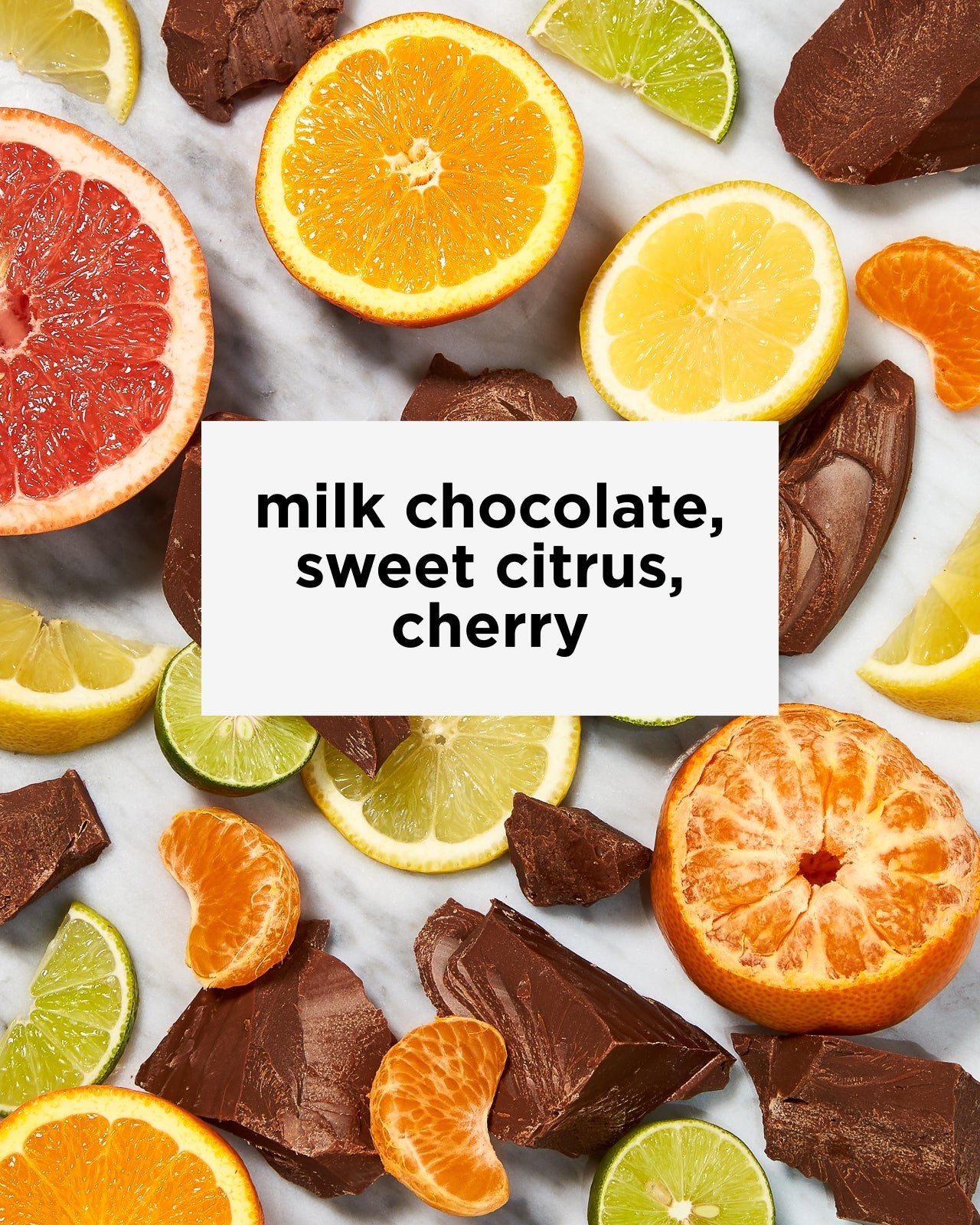 TK Espresso
Equator has the honor of collaborating with Chef Thomas Keller and his team on his popular namesake espresso blend, "TK Espresso," which can be enjoyed in all of Chef Keller's properties, including the busy Bouchon Bakeries and flagship restaurants, The French Laundry and Per Se, among others.
Each bag sold benefits the Ment'or BKB Foundation, a nonprofit foundation that aims to educate and inspire excellence in young culinary professionals and champions the diversity and creativity of the traditions and quality of cuisine in America.
Subscribe to this coffee & start saving 10% on every bag.
Flavor Profile
Origin

Ethiopia, Kenya, Colombia

Tasting Notes

A foundation of milk chocolate and caramel with background notes of sweet citrus and cherry.

Roast Level

Light

Med Lt

Med

Med Dark

Dark
Origin Story
Aklilu Kassa & Biniyam Aklilu Kassa (Ethiopia)
Multiple producers (Kenya)
Las Rosas Women's Group (Colombia)
This new version of TK Espresso features a trio of coffees from some of our favorite growing regions. The star of the show is a beautiful dry-processed coffee produced smallholder farmers and processed at the Biru Bekele washing station in Southern Ethiopia's Guji region. Ardi is sourced by long time Equator friend and founder of Keffa Coffee, Samuel Demisse. The method of dry-processing, also known as the "natural" method, is nearly as ancient as coffee drinking itself. After ripe coffee fruit is harvested, the berries are spread out on raised screen beds to dry in the sun naturally.
Once dry, the fruit is removed to reveal the coffee bean (actually a seed) within. When processed well, as with the coffee we use in the TK Espresso blend, the flavors of dry-process coffee are intensely fruity. This lot in
particular shows flavors of strawberries and cream and adds a degree of smoothness that balances the other components in the blend.
The next coffee in TK Espresso is a sparkling wet-process coffee from Kenya. With this style of processing, also known as the "washed" method, is a bit more involved than the dry-process. After harvesting, the skin of the coffee berry is removed, and the pulp laden seeds are transferred to fermentation tanks for a day or two before the loosened fruit mucilage is washed off the
bean using fresh water. The beans are then placed on raised screen beads to dry in the sun. The flavor that this Kenya coffee brings to TK Espresso is bright-toned, sweet citrus that really helps bring out the berry-like
character of the dry-processed Ethiopia coffee mentioned above.
The last coffee in the blend is another wet-process lot, this one from Colombia. The coffee is produced by 300 members of the Association of Women Coffee Growers of West Huila (Asociación de Mujeres Cafeteras del
Occidente del Huila), whom make up the Las Rosas Women's Coffee Project. The project is a multiorganizational effort intended to support the
Las Rosas Women's Group through economic prosperity, social empowerment, and coffee quality. Over the past six years, the women of Las Rosas have showcased their ability to grow and prosper, becoming a source of inspiration for their community.
Altitude
Variety
Processing
Why We Love This Coffee
Equator has the honor of collaborating with Chef Thomas Keller and his team to revise his popular namesake espresso blend, "TK Espresso". This espresso blend is served at Chef Keller's restaurants and bakeries, including Bouchon Bakery and his fine dining restaurants The French Laundry and Per Se.

TK Espresso is more than the sum of its parts, together the coffees in this blend create a shot of espresso that is chocolaty with flavors of roasted nuts, sweet citrus and cherry. As in the past, we have worked with Chef Keller to develop a flavor profile that that is rich and complex, one that can stand on its own but also tastes great in milk. We find that TK Espresso tastes particularly good in cappuccinos and caffè lattes, where the flavors sweeten somewhat, and the fruit character emerges, especially in the aroma.

While there are many variables that contribute to dialing in espresso, here are the parameters that have been yielding the best results in our lab:

1:2.1 coffee to water ratio in 26-28 seconds.


Sustainably Sourced
Good Coffee, Better Planet
A portion of proceeds from each bag sold of TK Espresso will go to the Keller Restaurant Relief Fund, a non-profit dedicated to supporting furloughed culinary professional impacted by the COVID-19 pandemic. One dollar for every 12oz. bag and two dollars for every 2lb. bag.