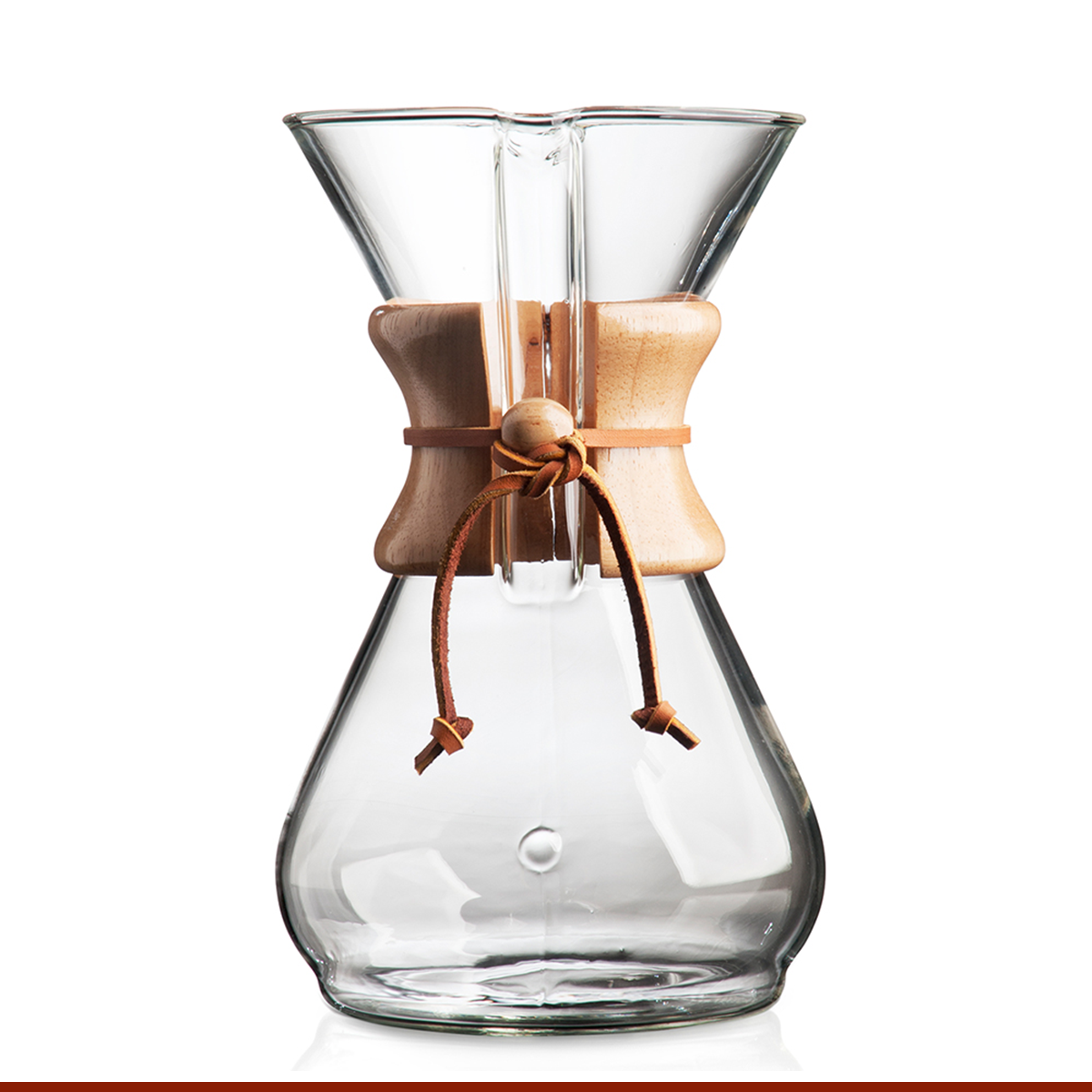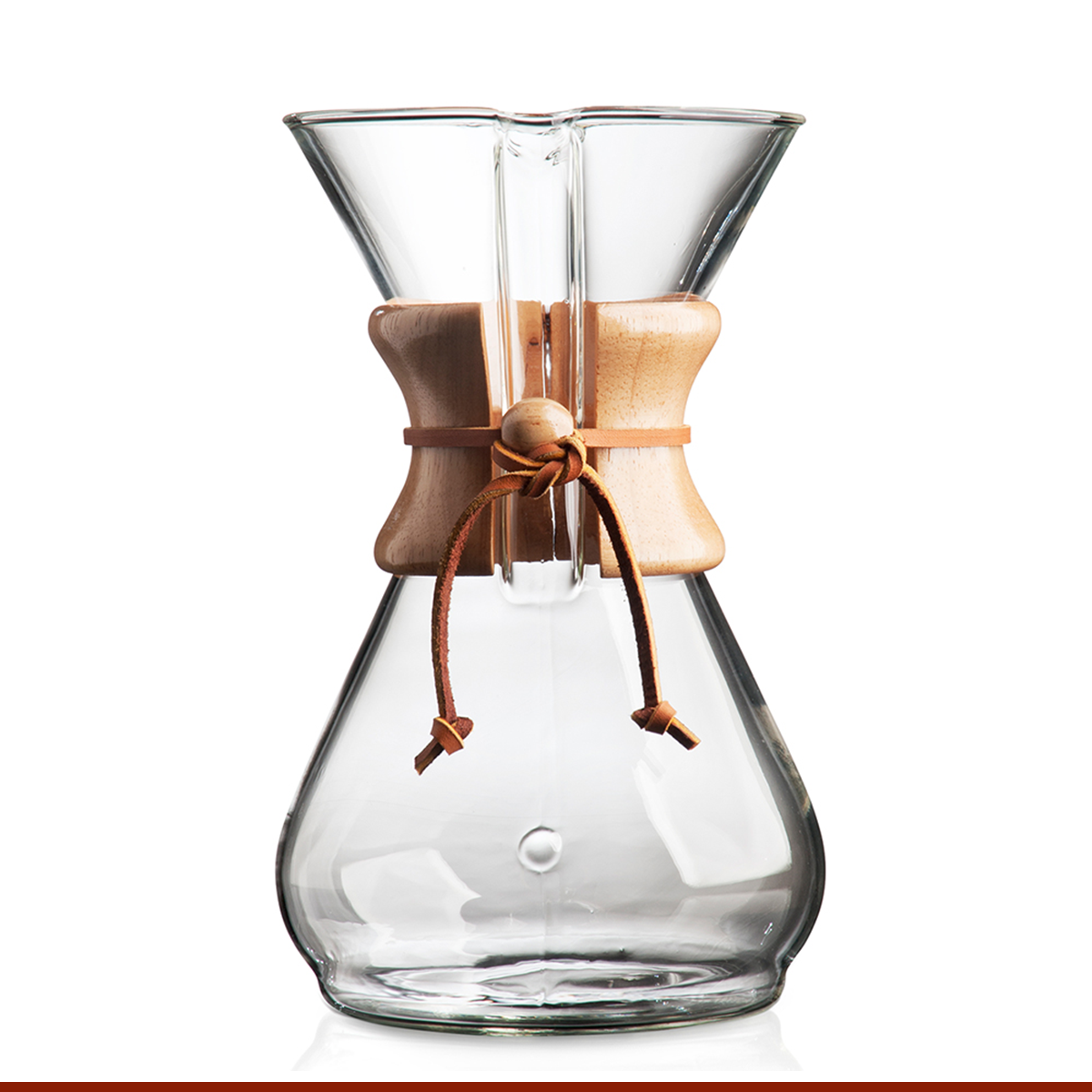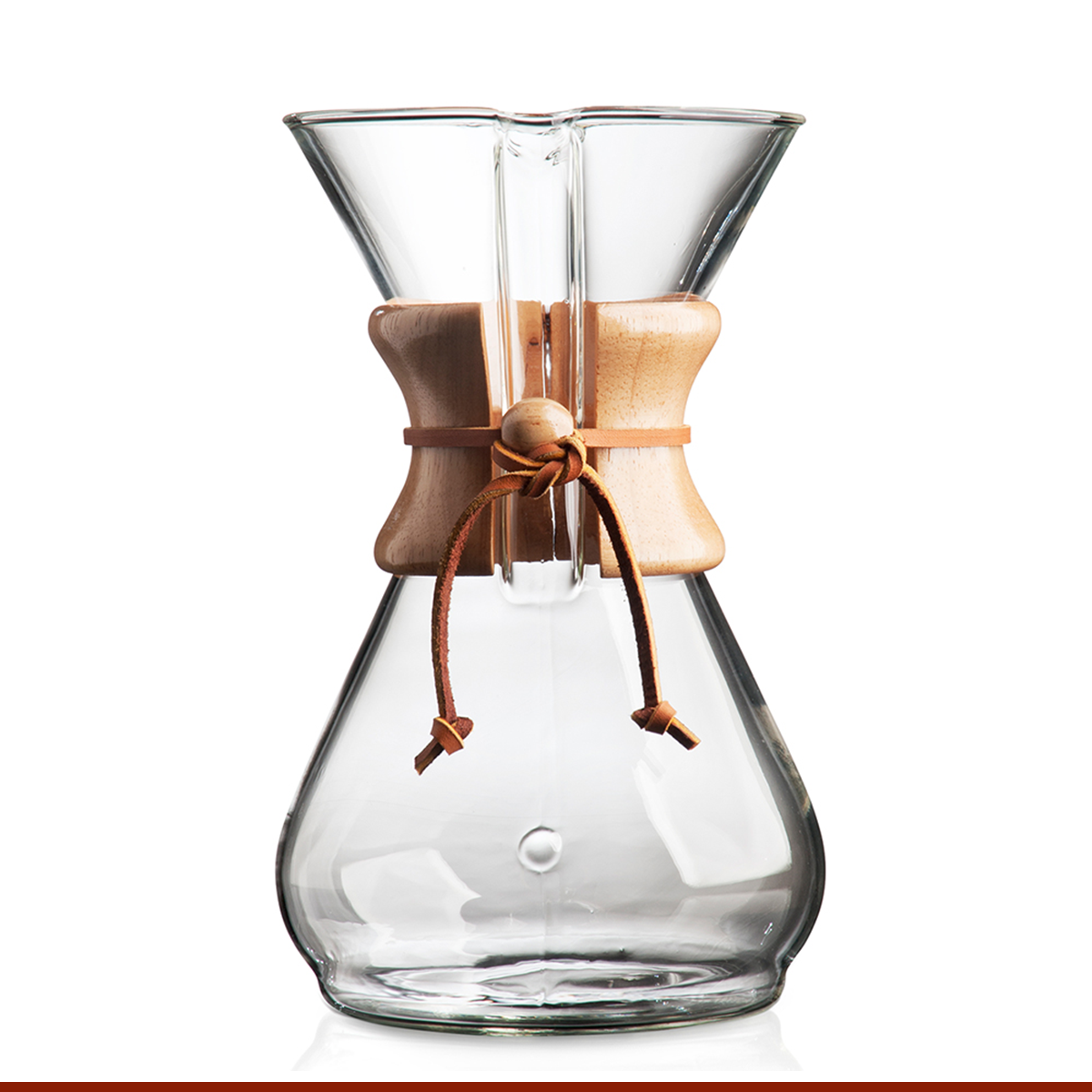 Coffee You Dream About
The classic Chemex brewer was developed in 1941 by chemist Dr. Peter Schlumbohm. It is ideal for brewing several cups at a time. The elegant hourglass design is both beautiful and functional, allowing the Chemex to serve as both brewer and decanter. The thick filters lend themselves to creating a rich cup of coffee with clean mouth feel, but plenty of body.

This Chemex is the 8-cup model. Perfect for Saturday morning brews for two.