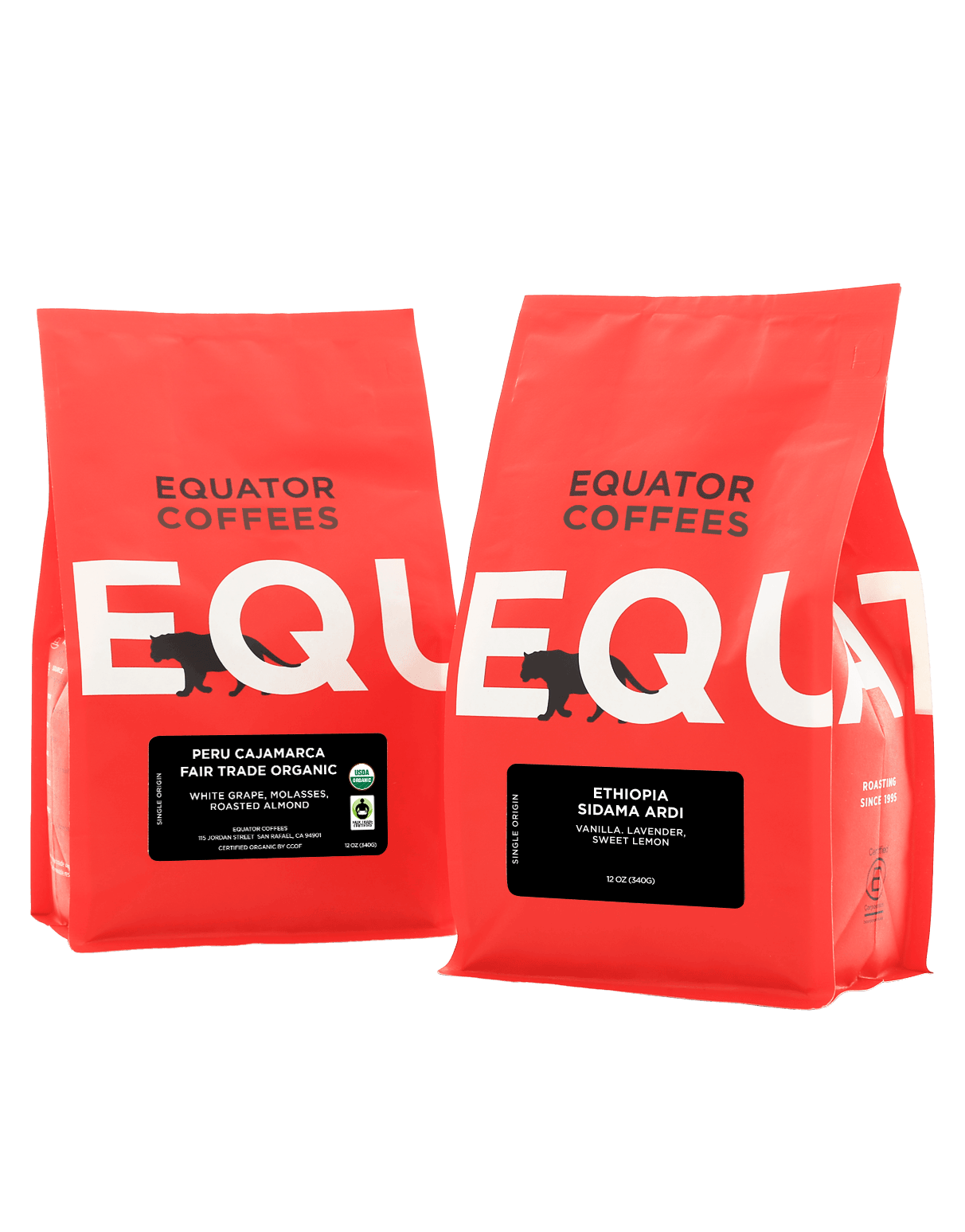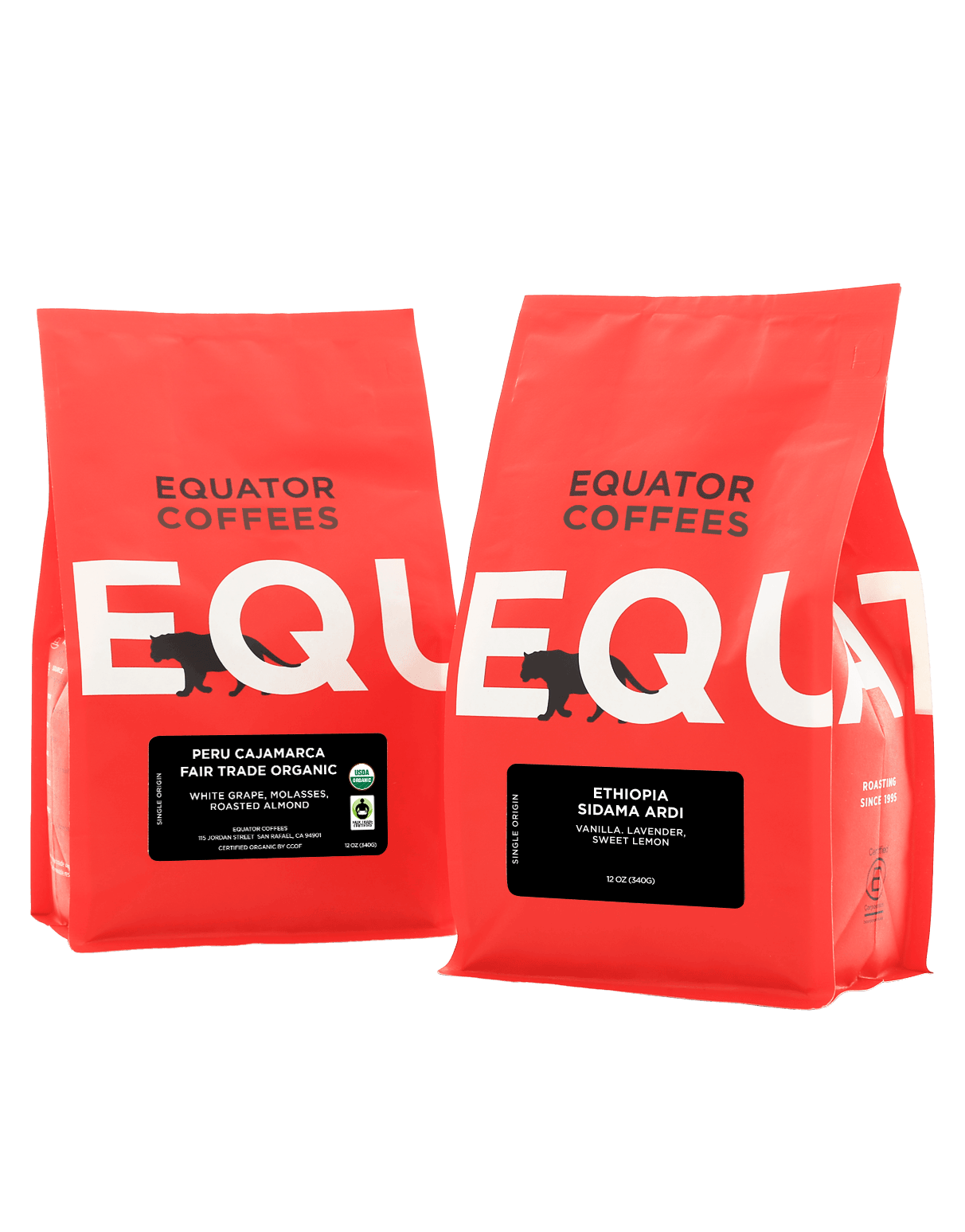 Single Origin Set
A rotating combination of two in-season single origin coffees. Try unique coffees from incredible farms and co-ops across the world.
(24oz (12oz of each coffee))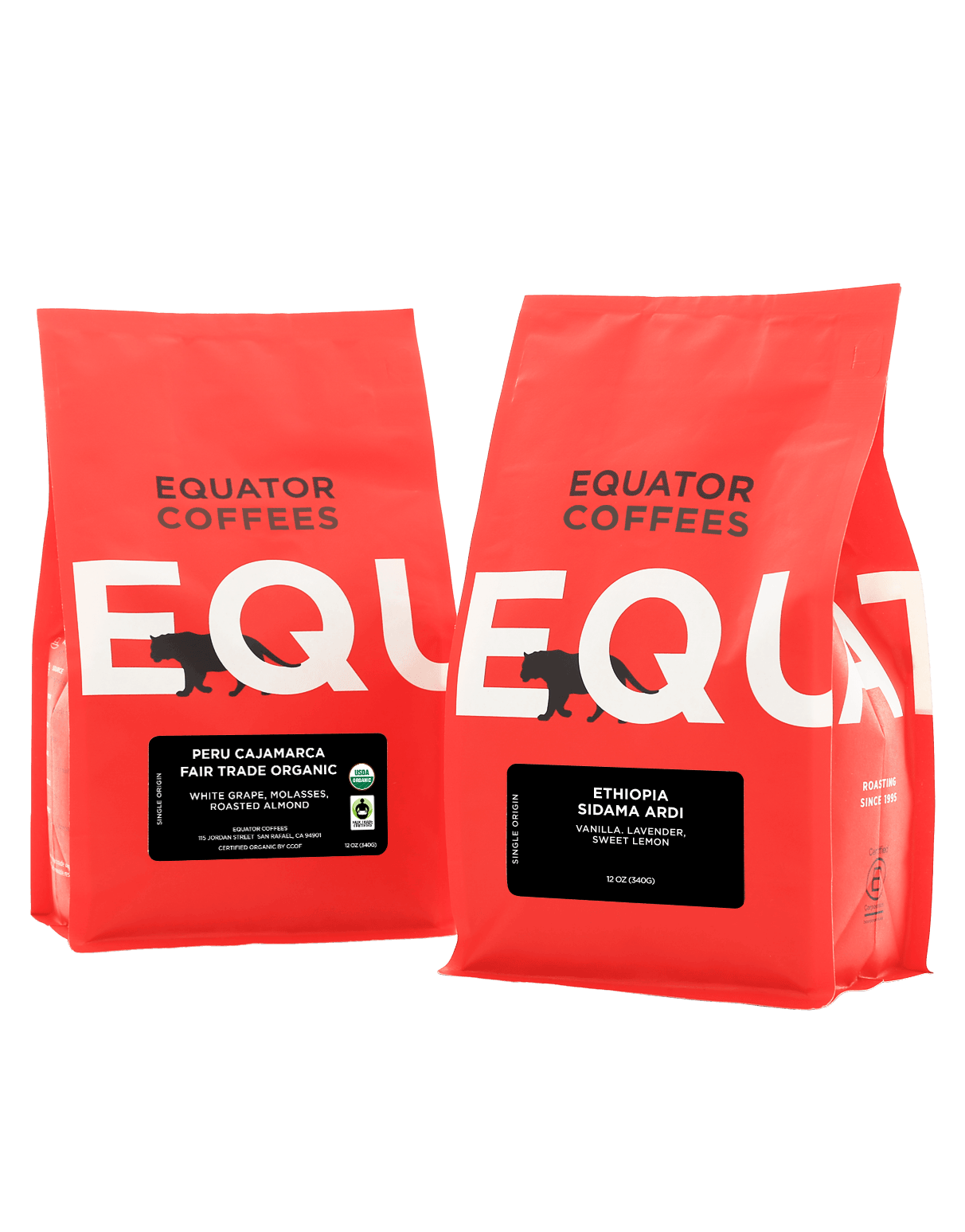 Seasonal Treats
This set features two of our recent-harvest single-origin coffees, each from a different farm or co-op. Each coffee is totally unique and delicious. It's the perfect option for the coffee drinker looking for something new and exciting.
Cajamarca is situated in northern Peru in the Andes mountains, and is one of Peru's most renowned growing regions. Balanced and smooth with flavors of white grape, molasses, and roasted almond make Peru Cajamcara a deliciously nuanced addition to this set.
Ethiopia Sidama Ardi is one of our perennial favorites. Grown in the Guji Zone of southern Ethiopia, a version of this natural sun-dried coffee has been on our menus since 2013. Many of our customers swear by the quality of this sweet and fruity coffee. A great start to a sunny day.
Read More