New Arrival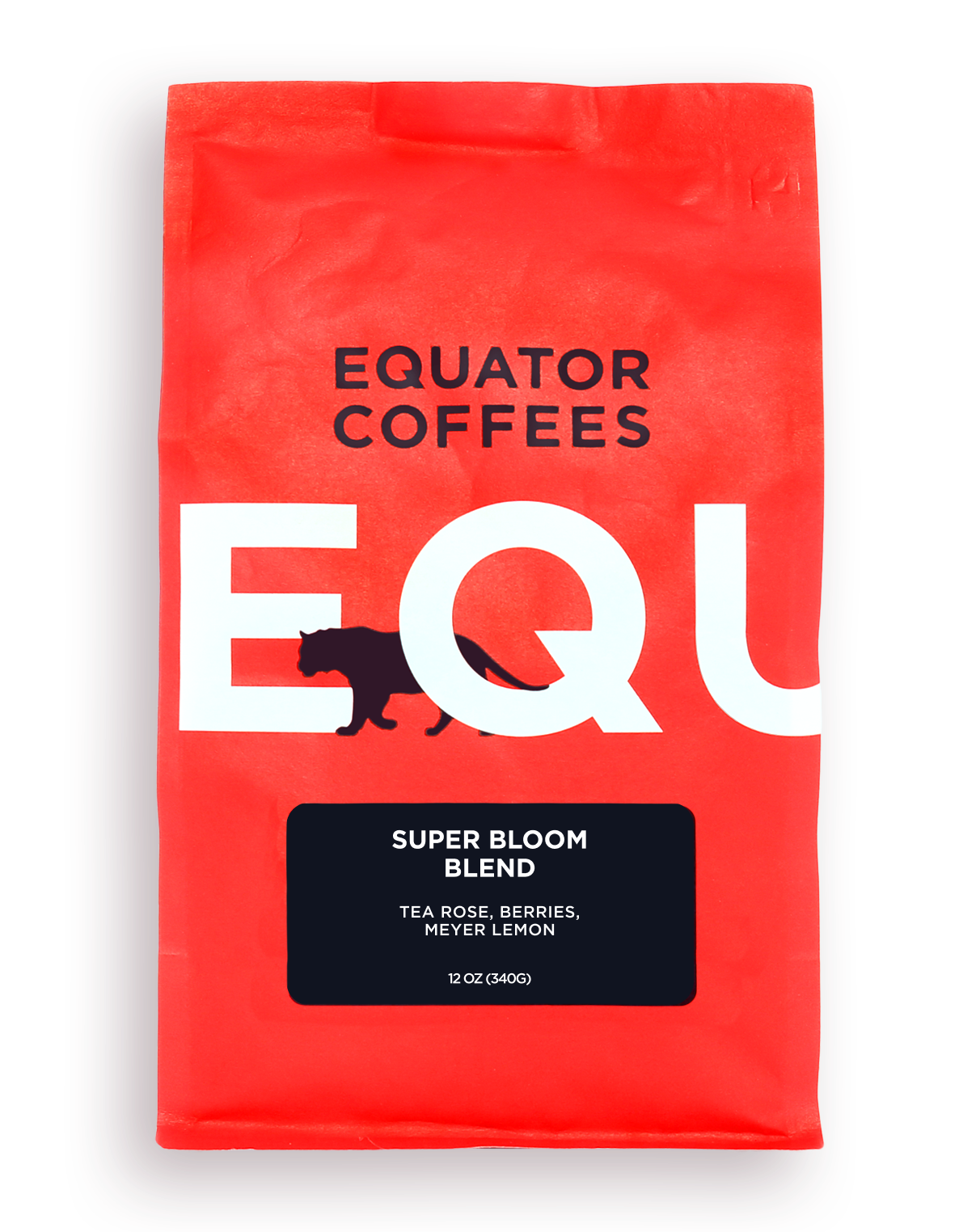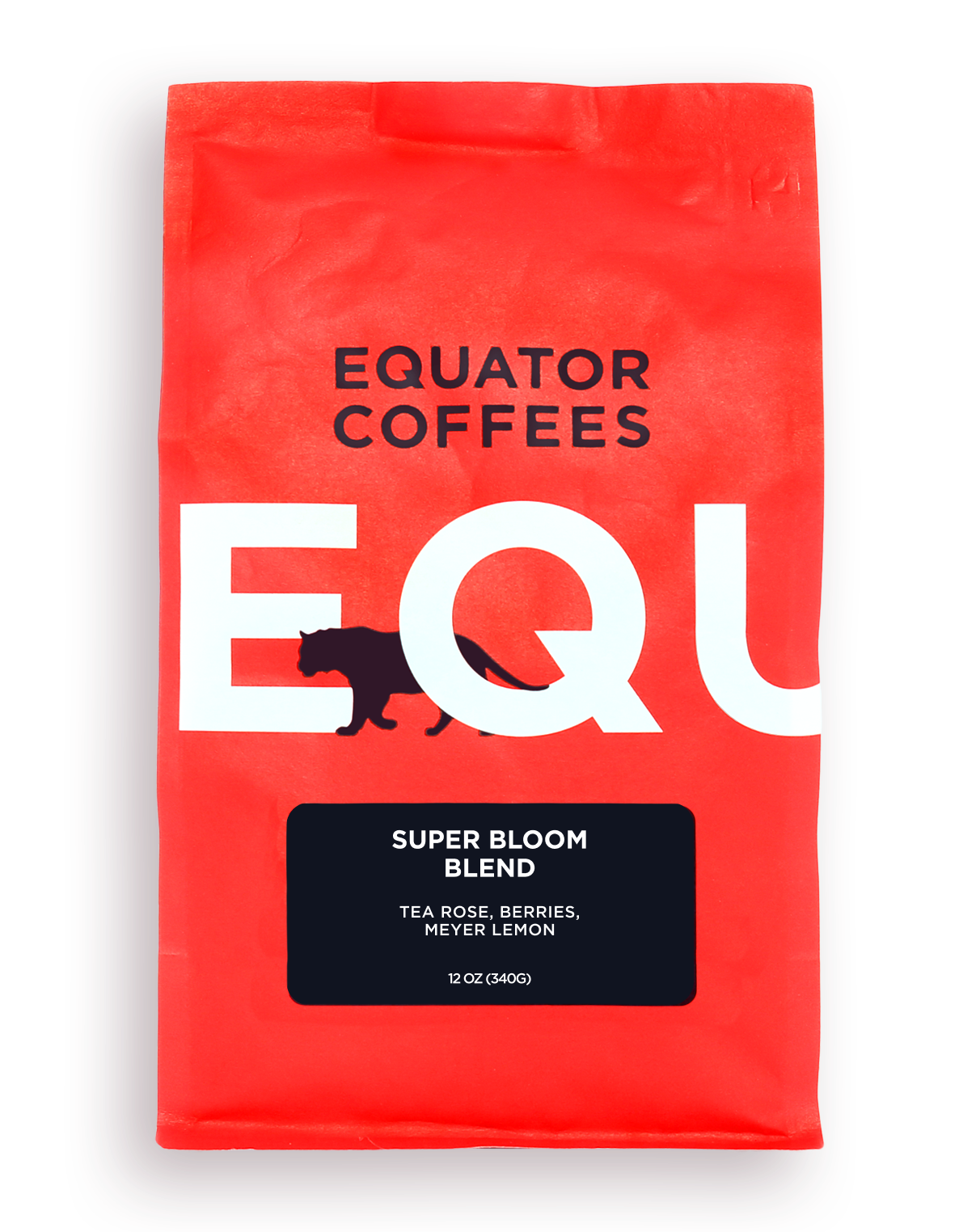 Super Bloom Blend
(Seasonal)
Tea Rose, Berries, Meyer Lemon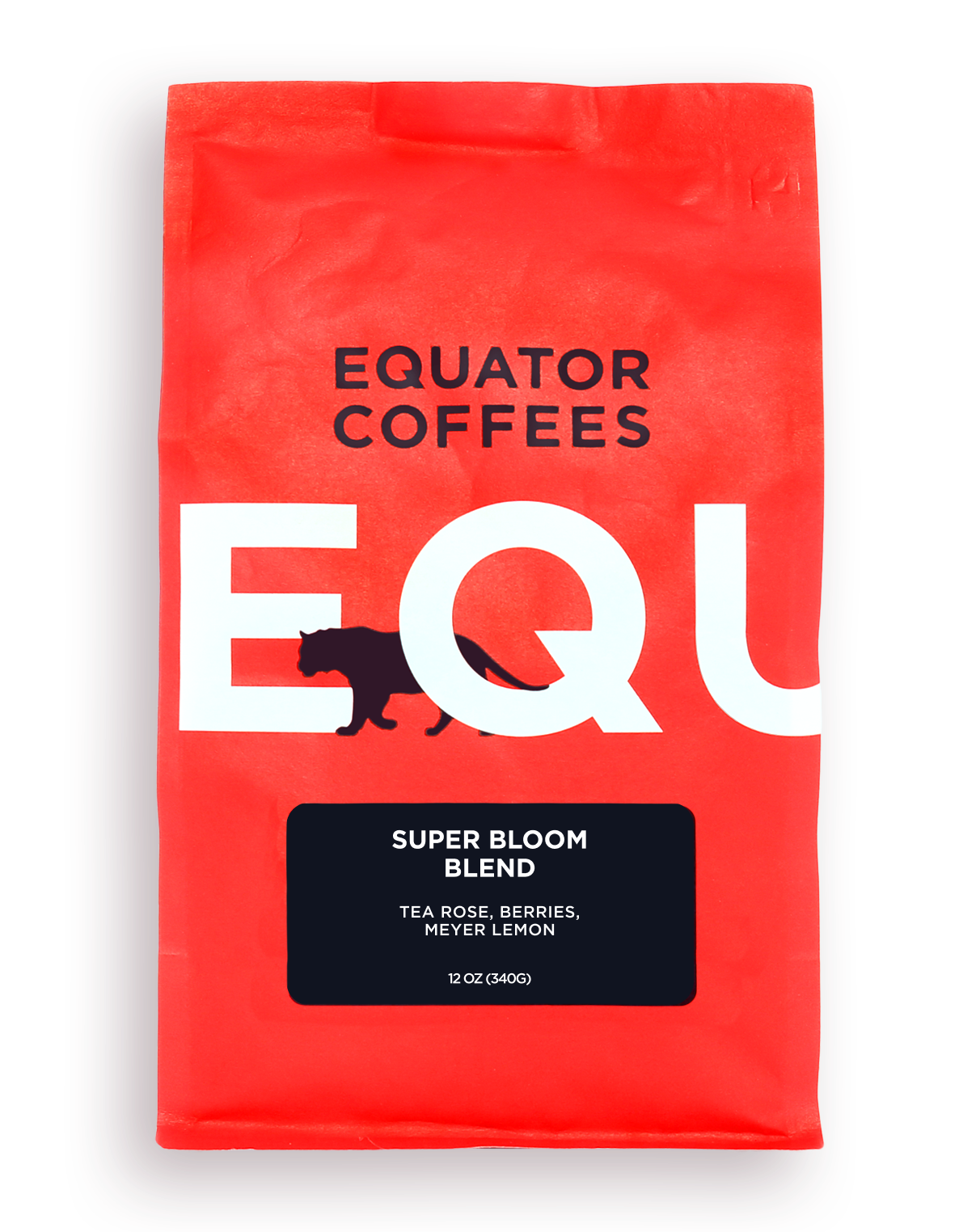 Origin
Multiple Origins
Ethiopia, Colombia
Roast Level
Light
Light
Med Lt
Med
Med Drk
Dark
Tastes Like
Flavors reminiscent of springtime, including tea rose, berries, and Meyer lemon.
Floral, Berries, Citrusy
Altitude
Various
Variety
Various
Processing
Washed, Natural
The Story
Super Bloom is our new seasonal blend, similar to the Snow Leopard concept, where we take single-origin coffees that we enjoy on their own and combine them in unique ways to create something delicious! Super Bloom will be offered each year during the springtime from April-June.
This first iteration is built around a coffee from The Federación Campesina del Cauca (Farmers' Federation of Cauca, or FCC), located in Southwestern Colombia. FCC represents six smaller farmer organizations located throughout the rolling hills of the Cauca region and has seen steady growth since its inception, currently maintaining a membership of approximately 700 smallholder producers. The coffee features a heavy body and deep-toned flavors of chocolate that create the foundation for the blend, helping to balance out the more assertive and fruit-forward components.
We then added a longtime Equator favorite, Ethiopia Ardi, which is grown in Southern Ethiopia's Guji Zone. Coffee farming is the main source of income for the approximately 3,000 people who live in this area and contribute the coffee that makes up Ardi. This natural processed coffee displays a great deal of sweetness and intensely fruity flavors that could easily overpower the blend's other components, so we included it at a relatively small percentage resulting in just the right amount of fruit presence.
We finished the blend with another coffee from Ethiopia, a fully-washed coffee from the Uraga Bisrat washing station in Uraga Woreda. Founder and owner Bisrat Melaku manages his own farm, and processes the coffee of over 600 local smallholder farmers who have an average of 1-hectare of land. This lot is a blend of many of those producers' coffees, and its clean fruity and floral notes give the blend subtle tea-like flavors that balance the heavier Colombia and more assertive Ardi perfectly.
Read More