Best seller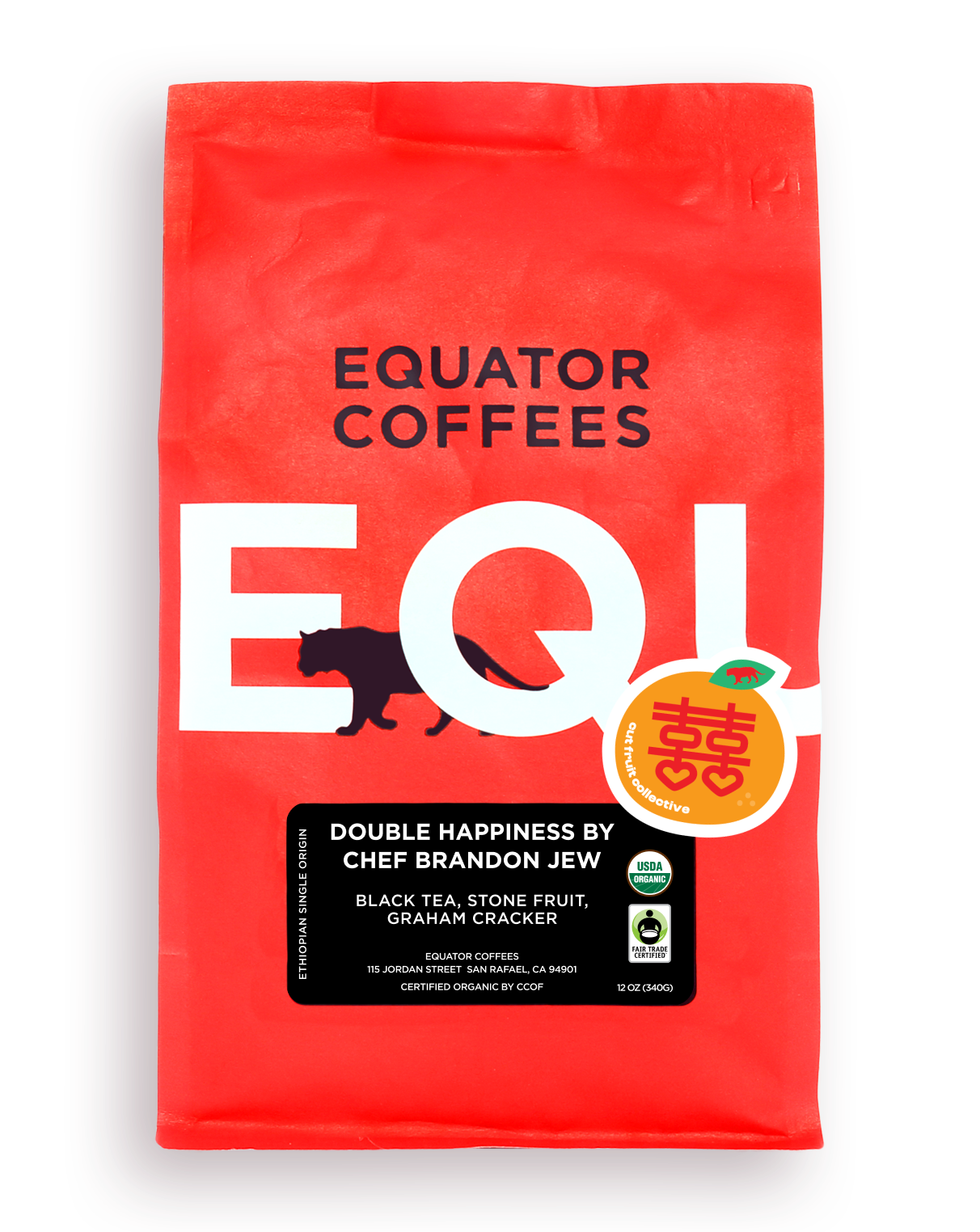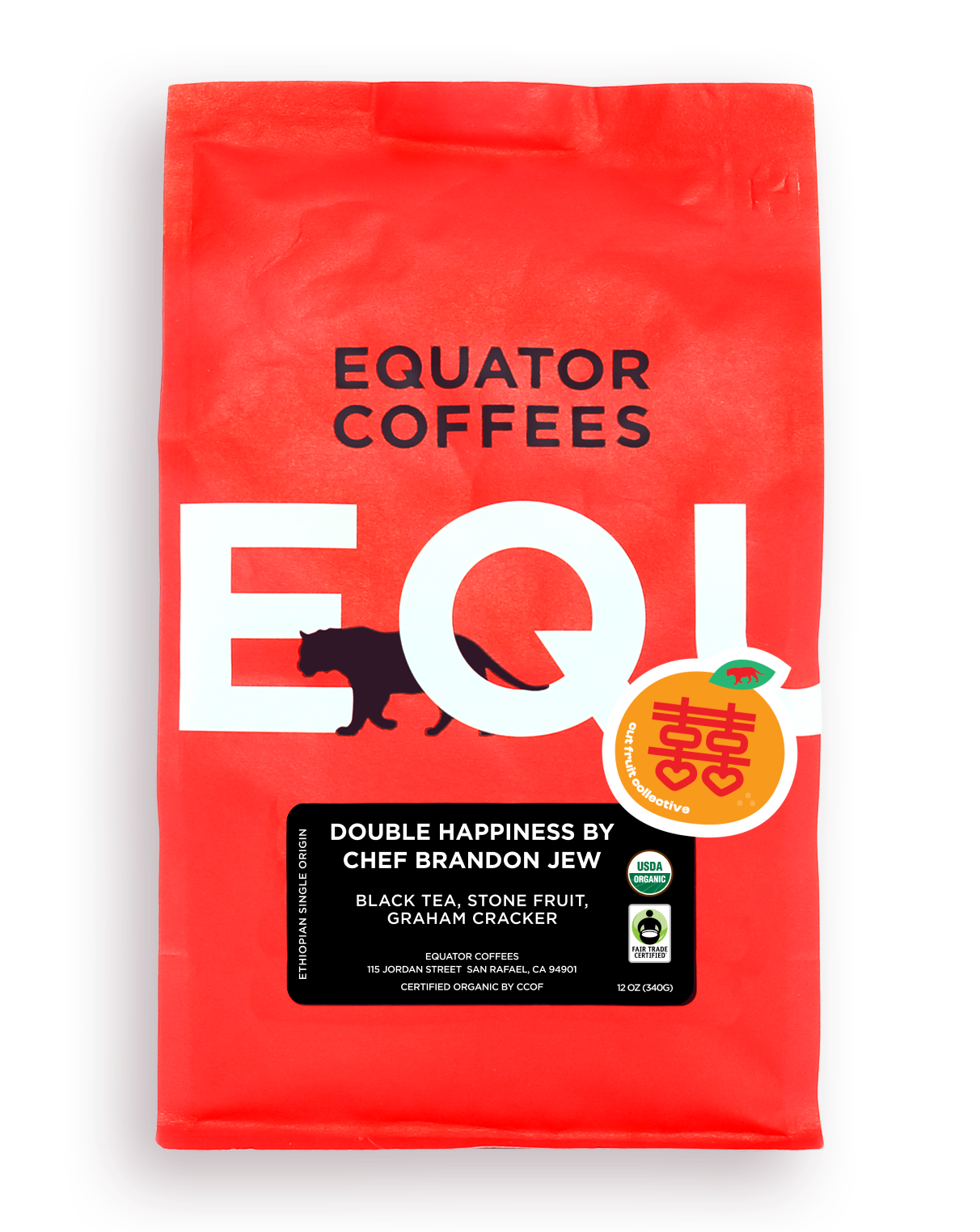 Double Happiness by Chef Brandon Jew
Black Tea, Stone Fruit, Graham Cracker

$1 from each bag of Double Happiness by Chef Brandon Jew sold is donated to Cut Fruit Collective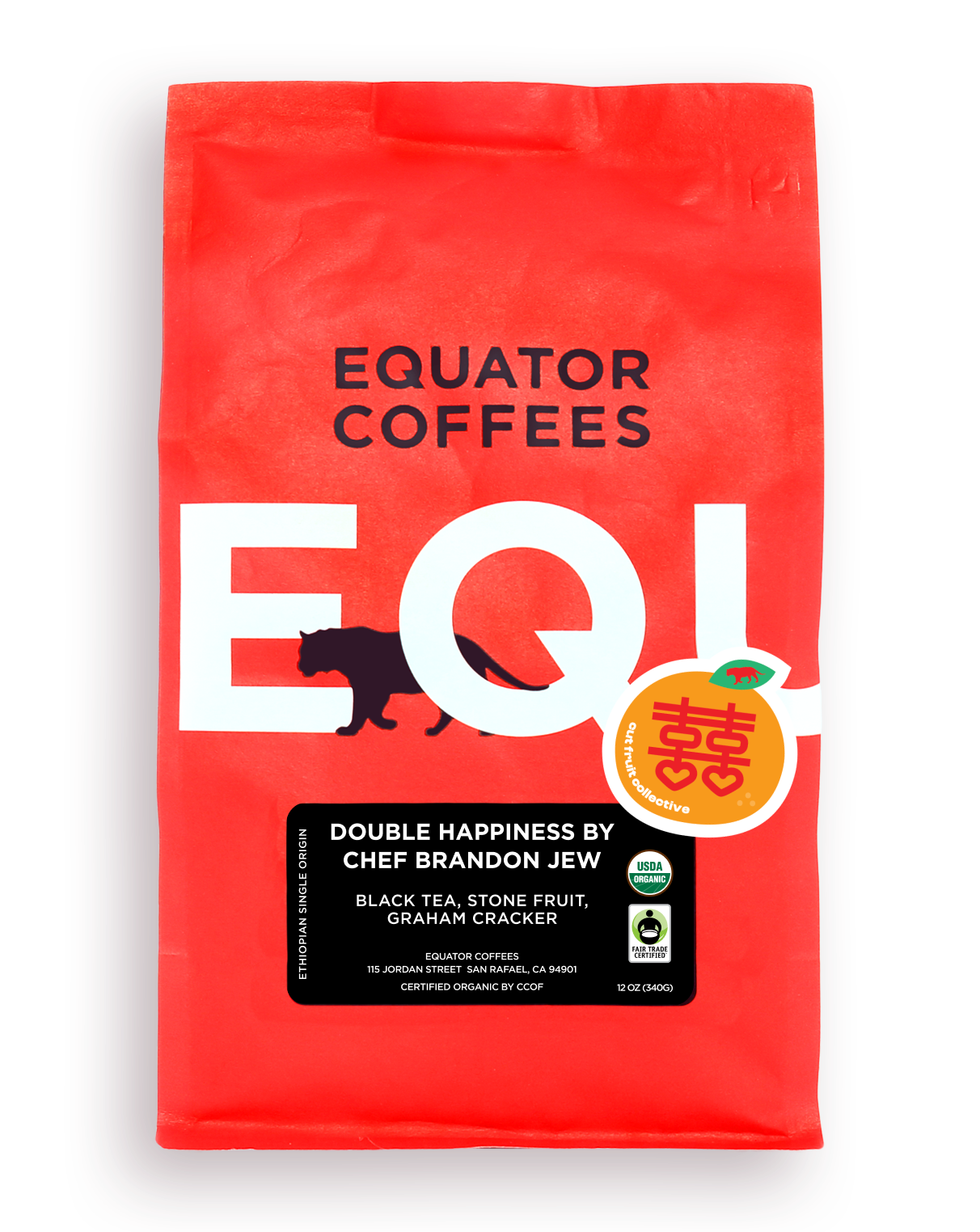 Double Happiness by Chef Brandon Jew
$18.50
Origin
Producer:
Odo Shakisso, Guji, Ethiopia
Roast Level
Light
Med Lt
Med
Med Drk
Dark
Tastes Like
Delicate and sweet flavors of black tea, stone fruit, and graham cracker.
Herbal, Floral, Nutty
Altitude
6,200 feet
Variety
Local Heirloom
Processing
Washed
The Story
Coffee For A Cause
$1 from every bag of Double Happiness by Chef Brandon Jew will be donated to Cut Fruit Collective, a grassroots non-profit organization based in the SF Bay Area. They create art for Asian American and Pacific Islander (AAPI) community care - supporting artists, amplifying voices, and investing in vulnerable communities. Their name reflects a quiet gesture of care recognized by AAPI people across the world as the quintessential love language.

--
About Brandon Jew
Michelin-starred chef Brandon Jew is the owner and executive chef of Mister Jiu's, a contemporary Chinese American restaurant in San Francisco's Chinatown. Brandon combines local, seasonal, and organic ingredients with classic Chinese flavors and cooking techniques.
Brandon's also a big fan of coffee and supporting his community. We partnered together to create a coffee called DOUBLE HAPPINESS BY CHEF BRANDON JEW - an organic single-origin coffee. A portion of proceeds will benefit one of his favorite organizations called Cut Fruit Collective in support of AAPI communities.
About the Coffee
The Double Happiness symbol represents joy and unity. Brandon selected a Fair Trade Organic certified single origin coffee from Ethiopia. This light roasted coffee features delicate and sweet flavors of black tea, stone fruit, and graham cracker.
Cut Fruit Collective
Cut Fruit Collective is a grassroots non-profit organization based in the SF Bay Area. They create art for Asian American and Pacific Islander (AAPI) community care - supporting artists, amplifying voices, and investing in vulnerable communities.

Their name reflects a quiet gesture of care recognized by AAPI people across the world as the quintessential love language. Learn more and support their cause at cutfruitcollective.org
Read More