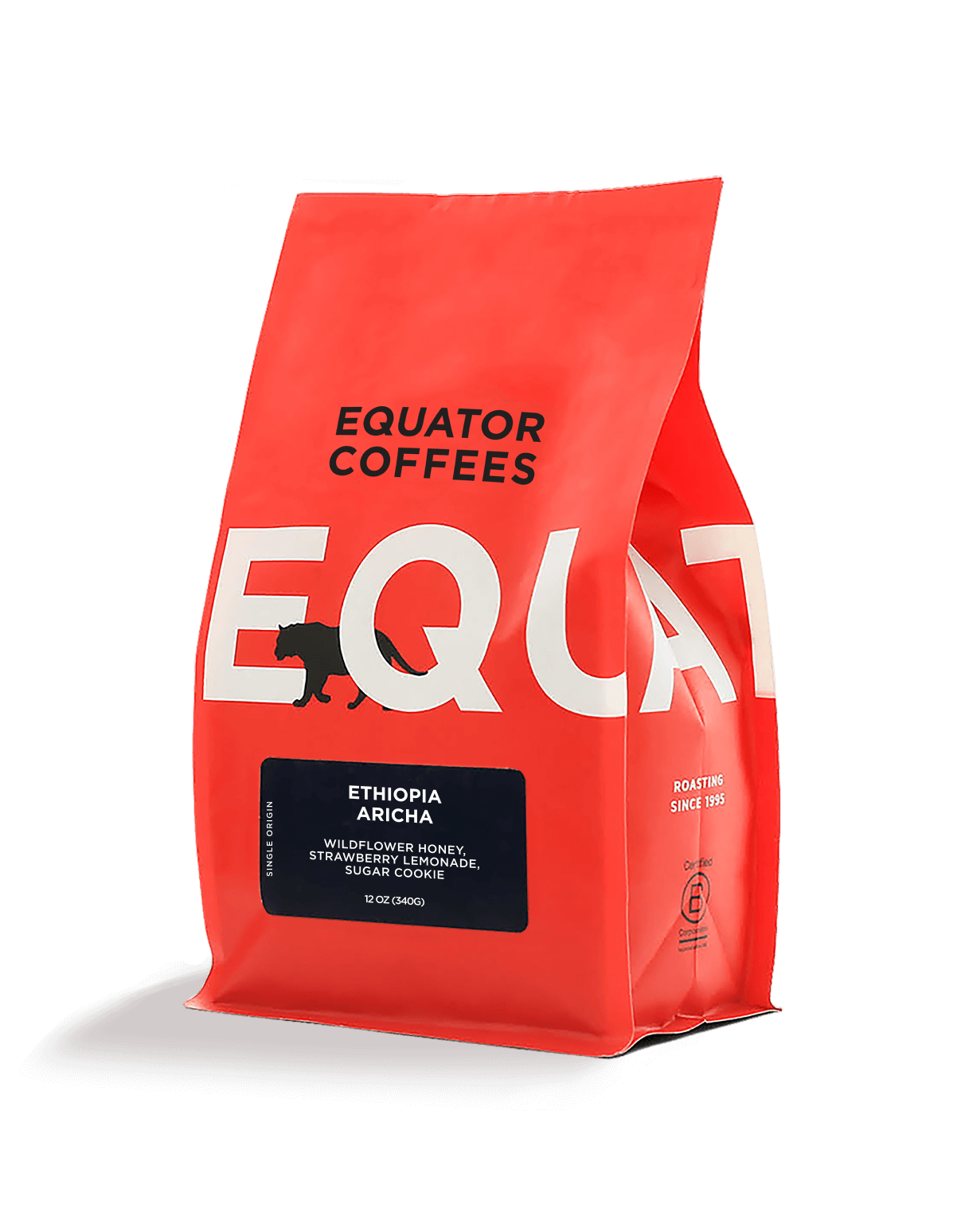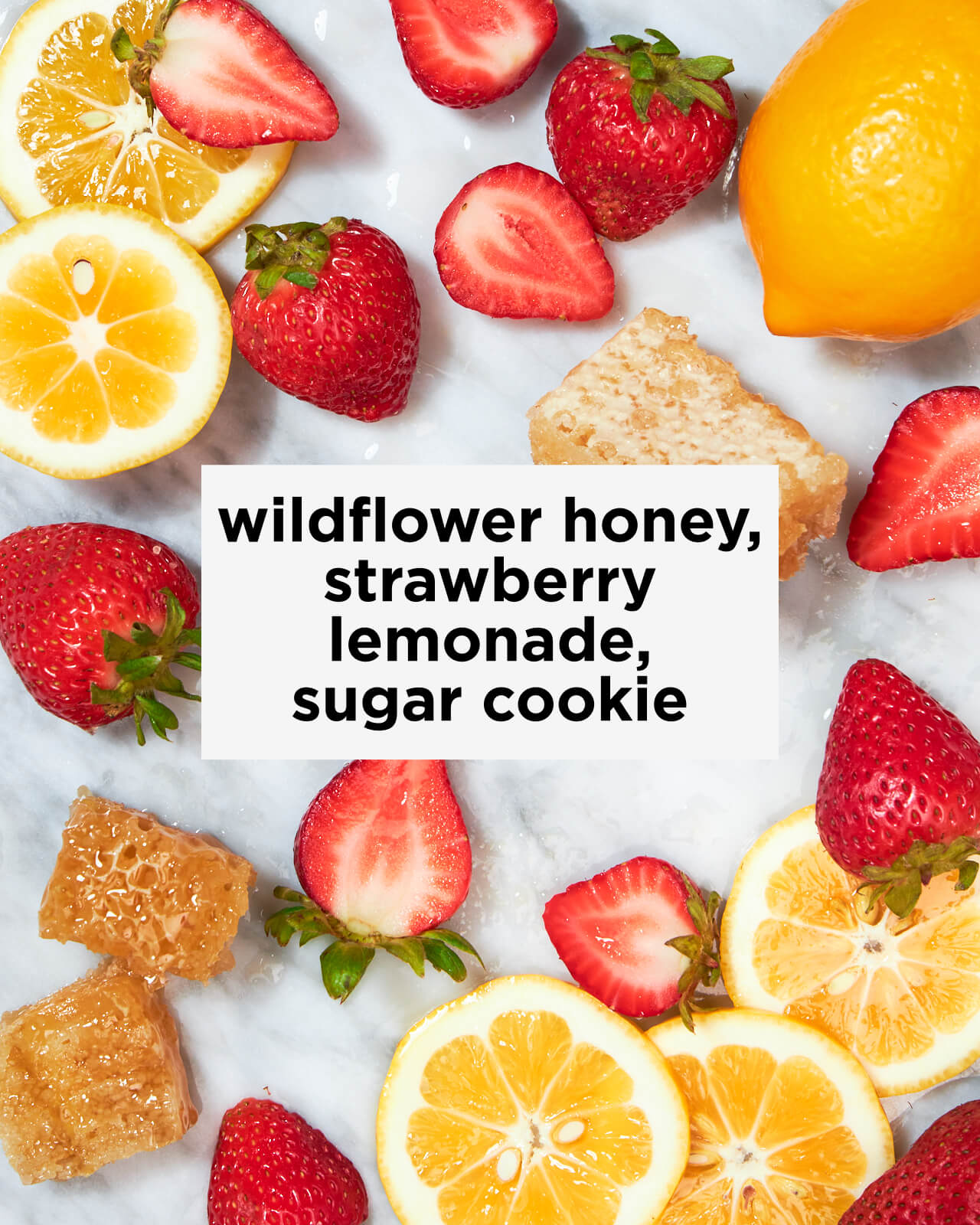 Ethiopia Aricha
We're thrilled to bring you a specialty single origin lot from Reko— a high-elevation growing community in Ethiopia— that was processed at the recently-revitalized Aricha Washing Station.
Great as both espresso and pourover, this washed heirloom lot yields sweet and floral flavors of wildflower honey, strawberry lemonade, and sugar cookie.
Flavor Profile
Origin

Reko, Yirgacheffe, Ethiopia

Tasting Notes

A sparkling acidity is complemented by sweet and floral flavors of wildflower honey, strawberry lemonade, and sugar cookie.

Roast Level

Light

Med Lt

Med

Med Dark

Dark
Origin Story
Reko coffee growing community, Aricha Washing Station
Located within the celebrated coffee growing region of Yirgacheffe in Southern Ethiopia, the Aricha Washing Station serves several growing communities that produce exceptional coffee, including Reko, where this lot was cultivated. Aricha was left in disrepair and for years was seldom used, forcing producers to travel great distances in order to sell their coffee to established washing stations. The coffee would get blended with lots from other communities and the unique characteristics would be lost.

After recognizing the potential of the growing communities in the area and the need for a centrally located washing station, Faysel Abdosh and Testi Coffee purchased the facility and took over its management in 2018. Faysel comes from a family of coffee growers, and in 2009, he founded Testi Trading, a family owned company embedded at the origin to supply the specialty coffee industry with high quality coffee beans. Over five-hundred farmers from the area bring their cherries to the washing station, and Testi pays a premium to farmers who bring their cherries exclusively to the Aricha.

Reko is a community in the Reko mountain area in Yirgacheffe's Kochere woreda (district). The altitude is high here – ranging from 1950 to 2150 m.a.s.l., and the microclimate and growing conditions are different, creating a distinctive flavor profile that is showcased in this beautiful coffee.
Altitude
Variety
Processing
Why We Love This Coffee
When roasting coffees that are to be brewed as espresso, often times we will take a 'low and slow' approach to the roast profile. Moderate heat is applied to achieve a longer roast, mellowing out the flavors and acidity and yielding a sweeter and more balanced espresso. With Ethiopia Aricha however, we were pleasantly surprised after tasting a roast meant for standard drip brewing and preferring it over the rest. So, whatever brewing method you decide to use, this coffee is sure to taste great!

While there are many variables that contribute to dialing in espresso, here are the parameters that have been yielding the best results in our lab:
1:2.2 coffe to water ratio in 27-29 seconds.
Sustainably Sourced
Good Coffee, Better Planet
Faysel is a strong believer in working with farming communities and growing together. At Aricha, this has meant working with the regional government and getting electricity lines running to farmers' homes. Testi Coffee has also invested in building a school for the community's children in the area.

In addition, the washing station shares profits with the farming community, providing an incentive for producers to continue to improve the quality of their coffee. Since each community's lots are processed separately, shared profits go to the specific community that the coffee came from.