New Arrival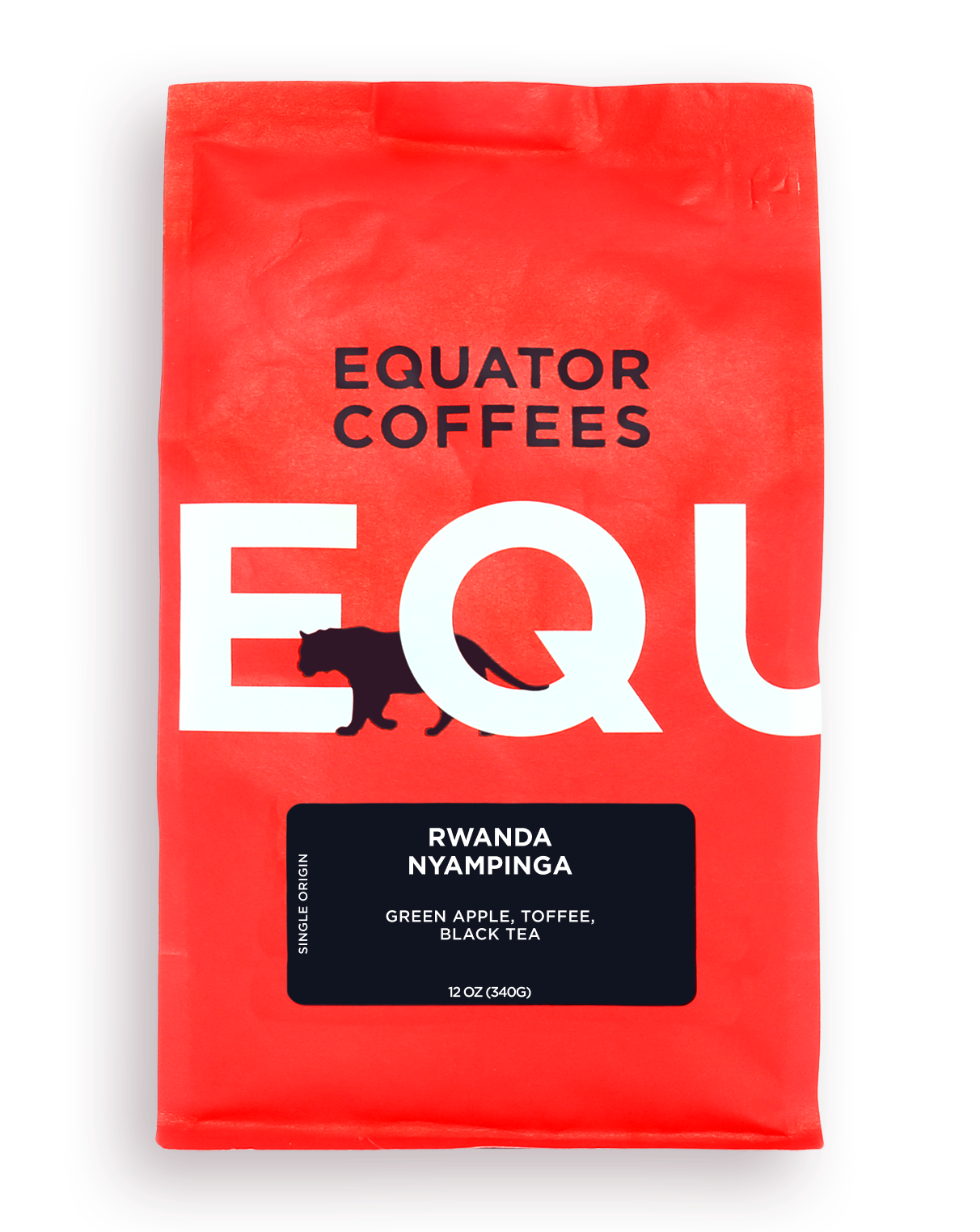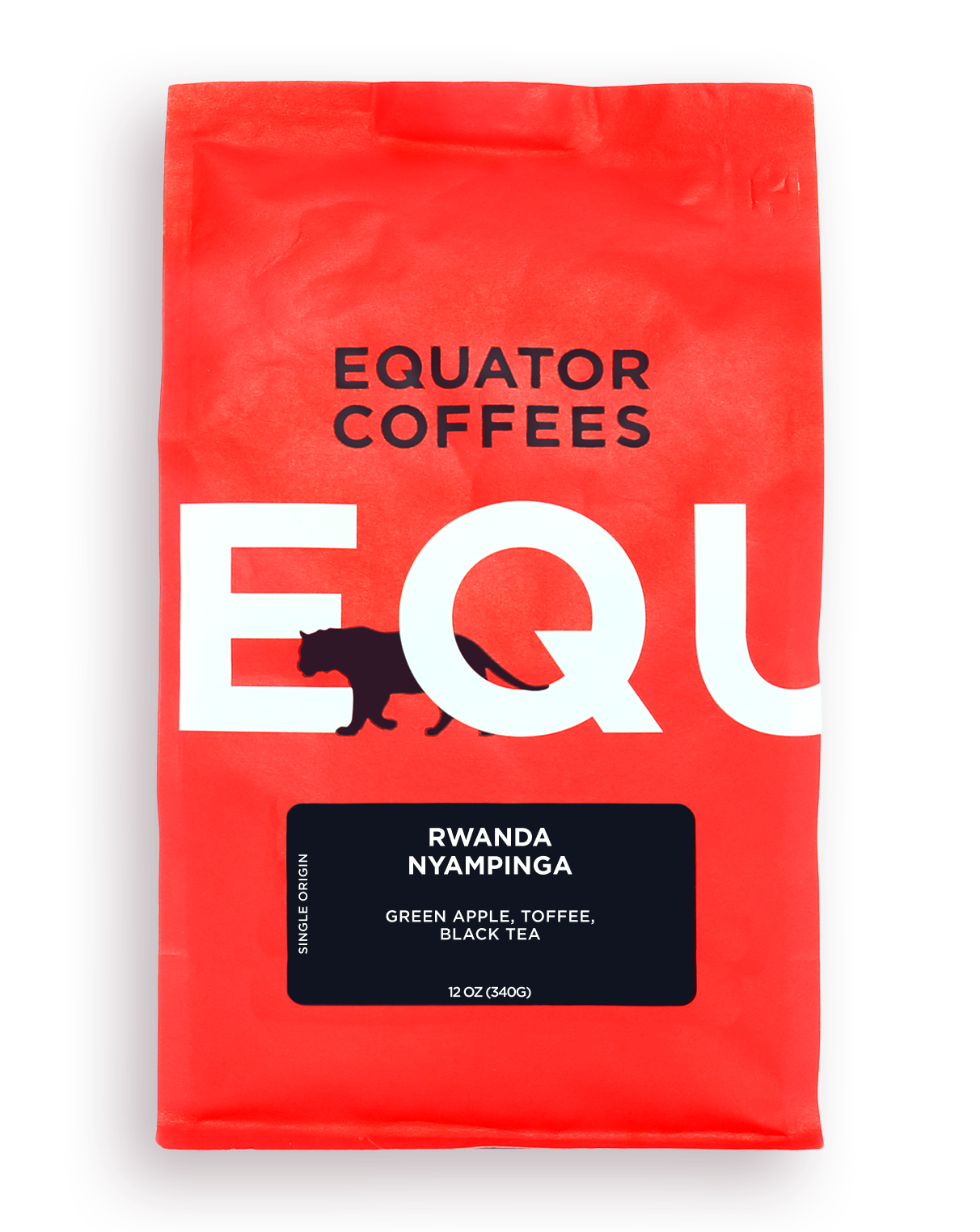 Rwanda Nyampinga
Green Apple, Toffee, Black Tea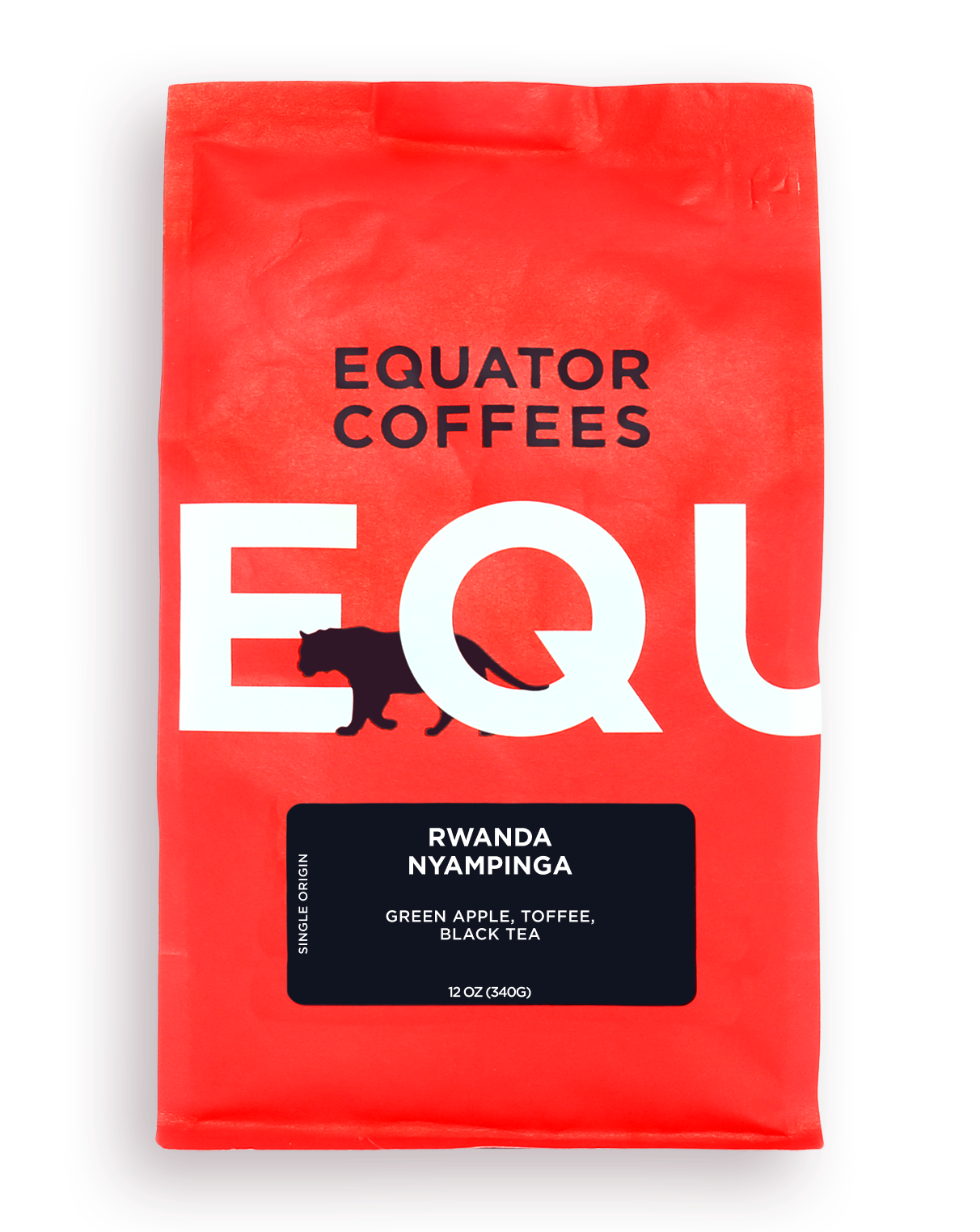 Origin
Producer: Nyampinga Cooperative
Nyaruguru, Southern Province, Rwanda
Roast Level
Light
Light
Med Lt
Med
Med Drk
Dark
Tastes Like
Delicate and sweet with flavors of green apple, toffee, and black tea.
Floral, Chocolatey, Herbal
Altitude
5,800 feet
Variety
Bourbon
Processing
Washed
The Story
For the eighth year in a row, we are pleased to offer a coffee from this all-women's cooperative! Many of our customers have come to know the name Nyampinga, which the members of this cooperative have selected for their group. It has a nuanced translation in Rwanda's native Kinyarwanda language that alludes to the coming of age of a young woman who is proud, beautiful, and respected in her community.
In 2013, Bloomberg Philanthropies partnered with Sustainable Harvest to develop a non-for-profit training institute for women small-crop farmers. Now known as Sustainable Growers, it has enrolled over 40,000 women across Rwanda and Congo, and in 2021 enrolled women from three rural cooperatives in Tanzania. As part of this program, the women of Nyampinga have been working on improving the quality of their coffee and have made impressive strides in a short period of time. Before working with Sustainable Growers, co-op members sold coffee cherries at low prices in the local market, now they have established a cooperatively owned wet mill and formalized exporting procedures. Equator is happy to continue the purchasing relationship with this committed group of coffee producers.
Read More