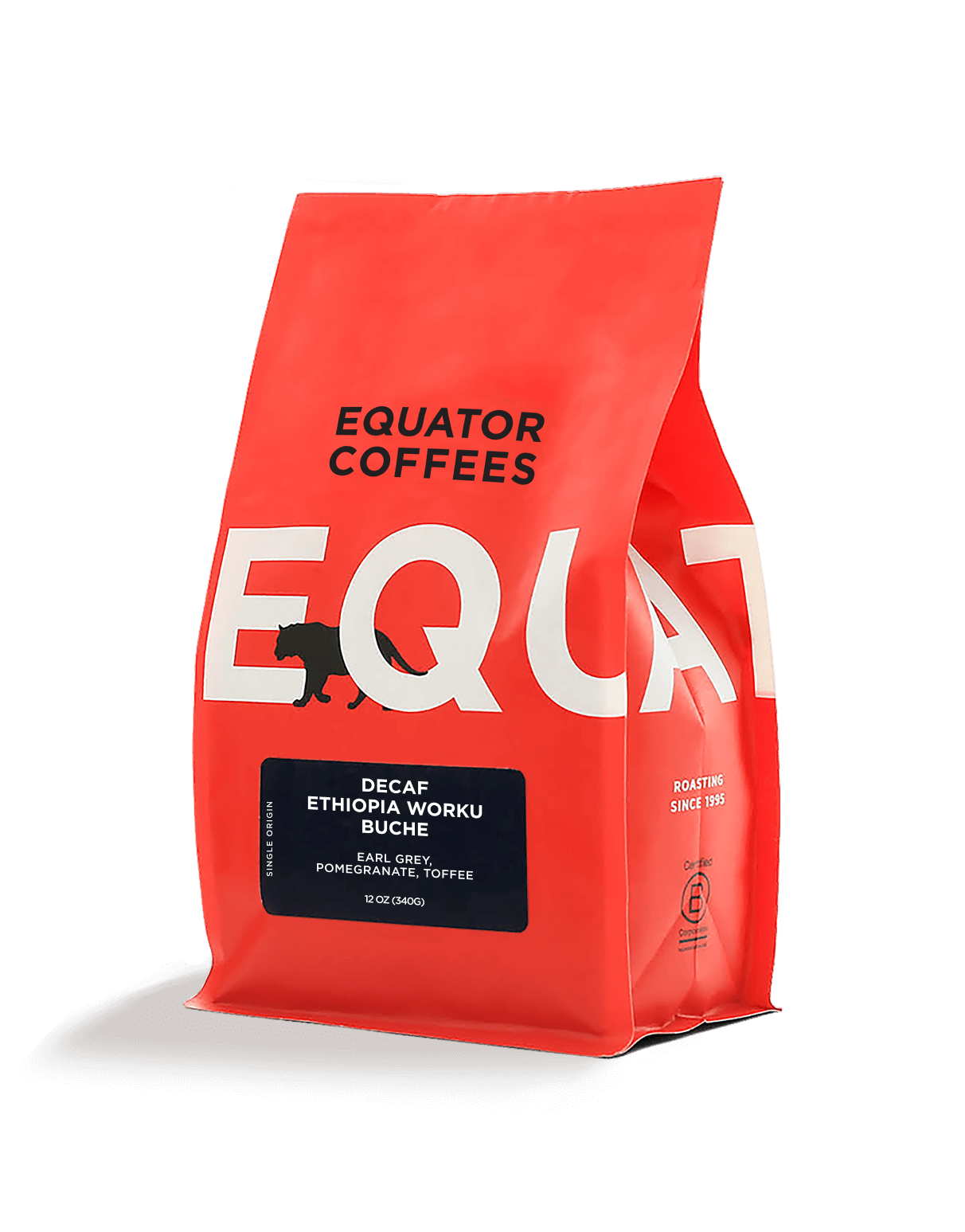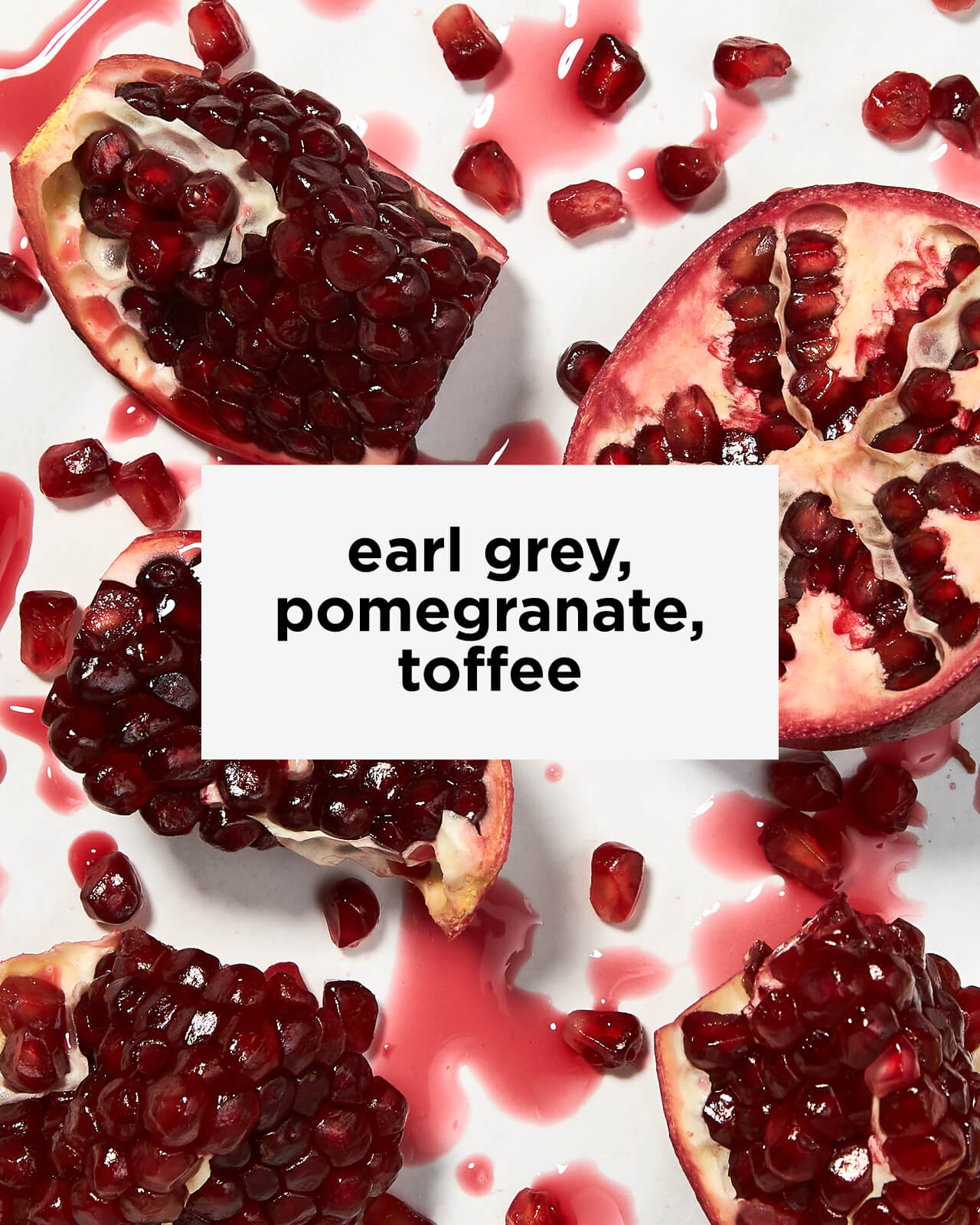 Decaf Ethiopia Worku Buche
Sourced from the beloved and scenic growing region of Sidama at over 7,000ft elevation, this high-quality single origin Ethiopian coffee was decaffeinated through the chemical-free water process.

Our gentle application of heat during the roasting process results in subtle flavors of Earl Grey, pomegranate and toffee.
Flavor Profile
Origin

Aroresa, Sidama, Ethiopia

Tasting Notes

Floral, delicate, and sweet with flavors of earl grey, pomegranate, and toffee.

Roast Level

Light

Med Lt

Med

Med Dark

Dark
Origin Story
This decaffeinated coffee was produced by growers in the Aroresa District of Ethiopia, within the beloved and scenic coffee growing region of Sidama. Grown at elevations above 1,850 meters conducive to yielding high quality coffee, the beans were then carefully harvested and meticulously processed at a local washing station under the supervision of facility owner Worku Buche, culminating in a coffee with delicate, sweet, and nuanced flavor characteristics.

After processing, the coffee beans embarked on a voyage to Vera Cruz, Mexico, where they reached Descamex, a renowned mountain water decaffeination facility. There the coffee gets immersed in glacier water from Mexico's highest mountain, Pico de Orizaba, which contains soluble components of the coffee beans, including elements of flavor, so during the caffeine extraction the coffee retains its original flavor characteristics. The water then passes through a filter that separates the caffeine molecules from the soluble components, creating a solution saturated with flavor that gets saved and used again for caffeine extraction. After the decaffeination process is completed, the beans undergo a gentle drying and polishing process before being shipped to their final destination.

Altitude
Variety
Processing
Why We Love This Coffee
Decaffeinated coffees go through intense processing that can diminish the structural integrity of the beans, so generally we use a gentle application of heat throughout the roasting process to ensure we highlight the coffee's inherent flavor characteristics. Decaf Ethiopia Worku Buche has a delicate flavor profile making gentle heat application even more paramount.
Good Coffee, Better Planet
We treasure our relationships in the global coffee community and invest in projects at origin to support our partners in their commitment to environmental sustainability and social welfare. We also invest in reducing our day-to-day impact, through initiatives like energy-efficient Loring Smart Roasters to reduce carbon emissions per batch by 80%.

As a certified B Corporation, we are a leader in sustainable practices that impact people and the planet. This third-party certification requires us to demonstrate transparency and accountability throughout our supply chain and quantify the impact our business creates for our employees, the community, and the environment. We are proud to be part of this community working together toward one unifying goal: using business as a force for good.