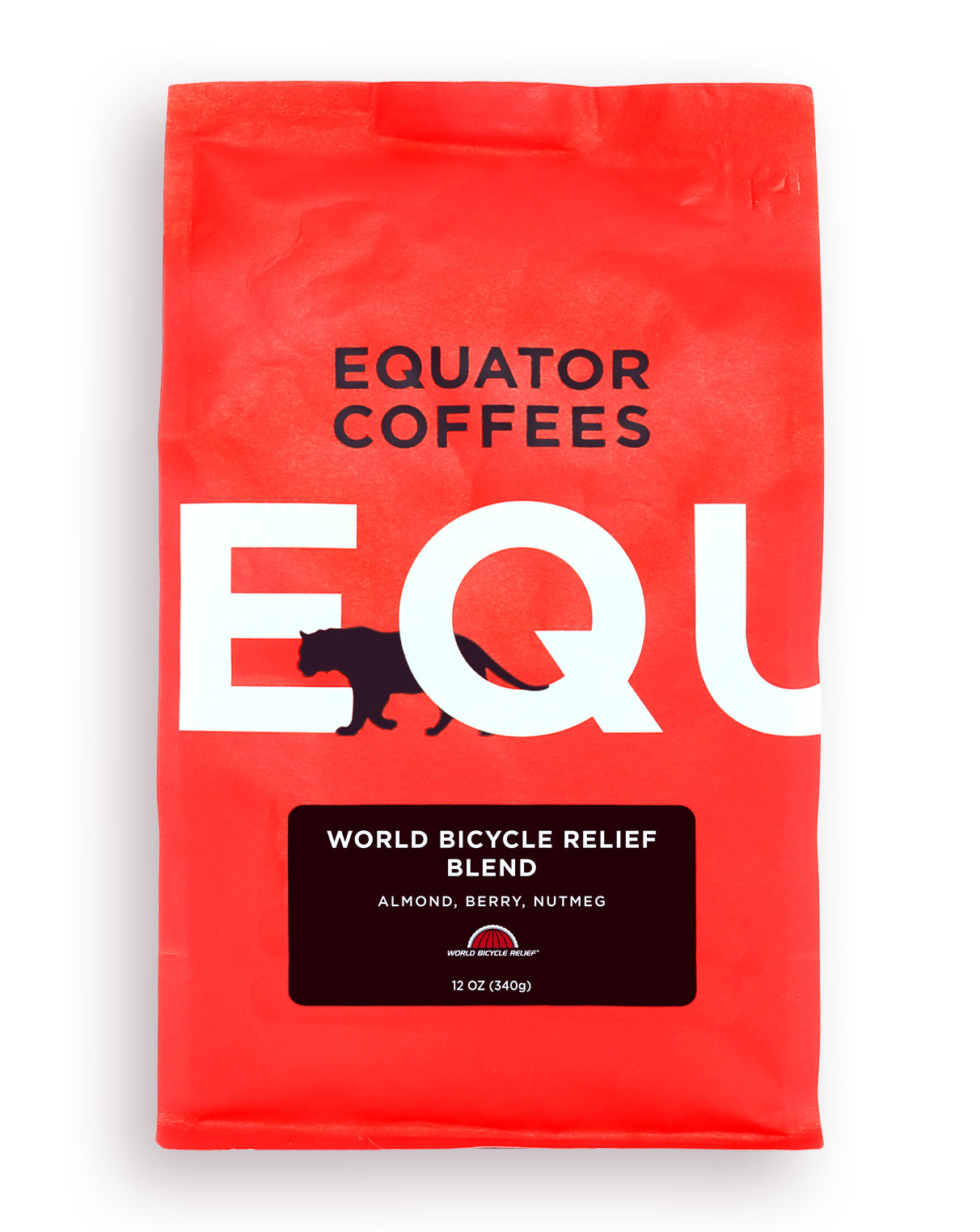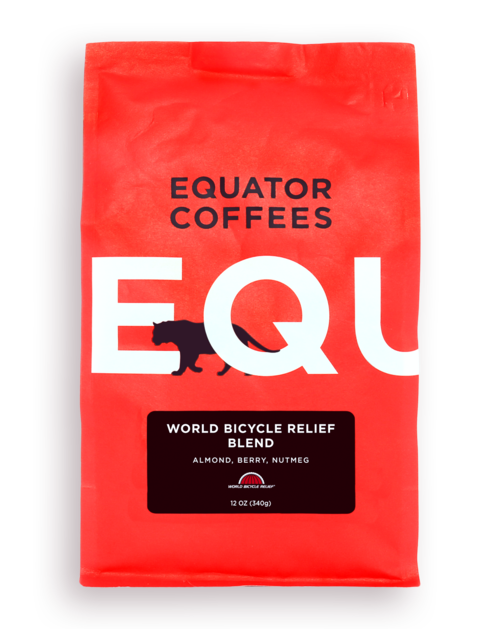 World Bicycle Relief Blend
Almond, Berry, Nutmeg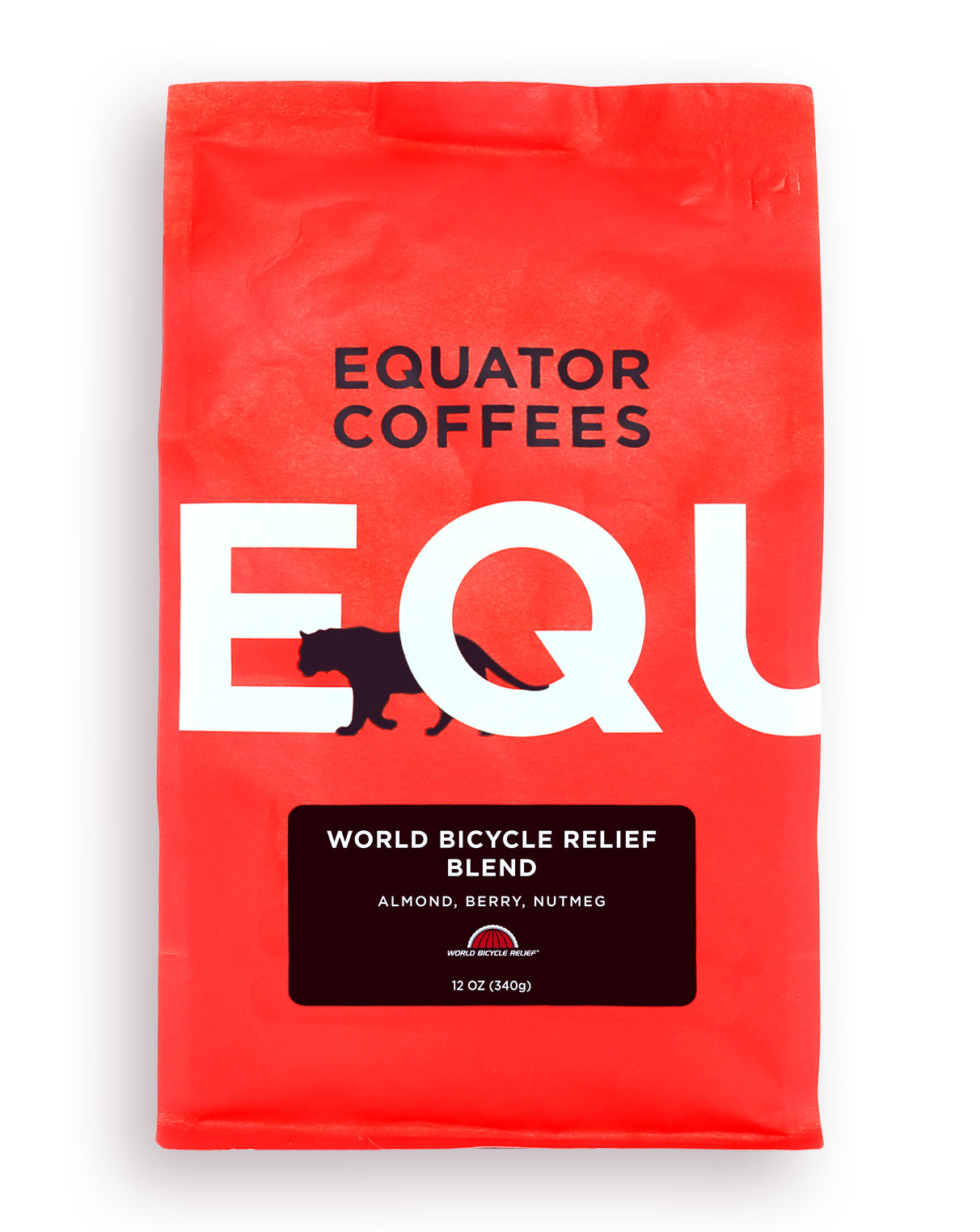 World Bicycle Relief Blend
$18.50
Origin
Roast Level
Light
Med Lt
Med
Med Drk
Dark
Tastes Like
Mellow and rich with a smooth mouth-feel and accents of cedar, almond, berry and nutmeg.
Chocolatey, Nutty, Spicy
Altitude
Various
Variety
Various
Processing
The Story
We are thrilled to have partnered with World Bicycle Relief to create this excellent blend that allows us to use business for good. For every WBR Blend sold Equator will donate $3.00 to World Bicycle Relief to support programs throughout rural parts of the world.
Founded in 2005, World Bicycle Relief mobilizes people through The Power of Bicycles®. World Bicycle Relief accomplishes its mission by distributing specially designed, high quality bicycles through philanthropic and social enterprise programs. These purpose-designed bikes are built to withstand the challenging terrain and conditions in rural, developing areas. Entrepreneurs use the bicycles to increase productivity and profits. Students attend class more regularly and their academic performances improve. And, health care workers visit more patients in less time, providing better, more consistent care. World Bicycle Relief also promotes local economies and long-term sustainability by assembling bicycles locally and training field mechanics to service the bicycles. To date, World Bicycle Relief has delivered over 300,000 bicycles and trained over 1,000 field mechanics in Africa, Southeast Asia and South America. World Bicycle Relief envisions a world where distance is no longer a barrier to independence and livelihood.
Read More