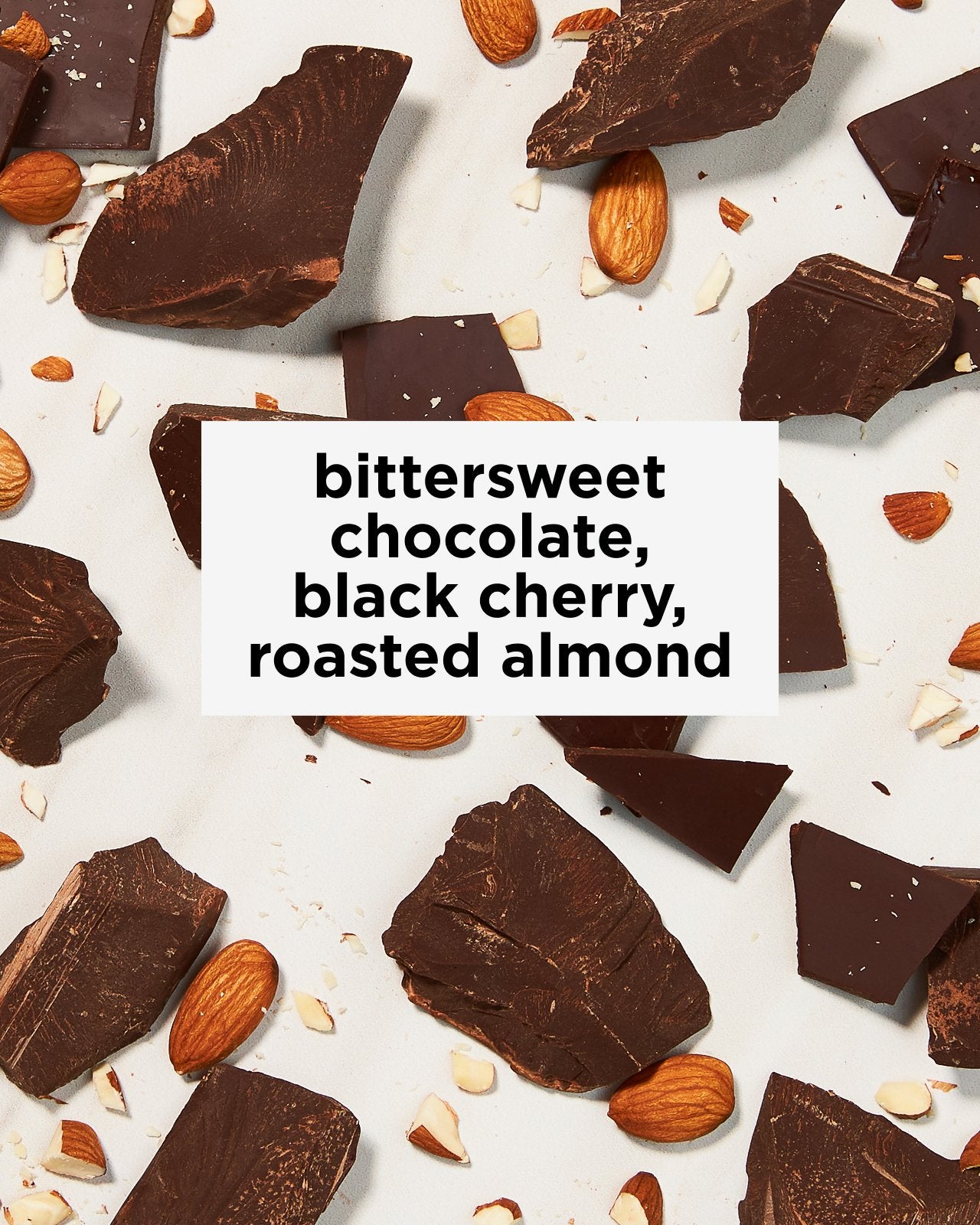 Prime Meridian Blend
Featuring coffees from some of the world's best known and most beloved producing countries, Prime Meridian Blend is designed to be a smooth and satisfying medium roast.
Subscribe to this coffee & start saving 10% on every bag.
Flavor Profile
Origin

Colombia, Zambia, Nicaragua, Brazil

Tasting Notes

Smooth flavors of bittersweet chocolate, black cherry, and roasted almond.

Roast Level

Light

Med Lt

Med

Med Dark

Dark
Origin Story
Las Rosas Women's Group (Colombia)
Kateshi Estate (Zambia)
Beneficio La Estrella (Nicaragua)
Capricornio Coffees (Brazil)
Prime Meridian is built around a fully washed from Colombia produced by 300 members of the Association of Women Coffee Growers of West Huila (Asociación de Mujeres Cafeteras del Occidente del Huila), whom make up the Las Rosas Women's Coffee Project. The project is a multiorganizational effort intended to support the Las Rosas Women's Group through economic prosperity, social empowerment, and coffee quality. Over the past six years, the women of Las Rosas have showcased their ability to grow and prosper, becoming a source of inspiration for their community.

We then added a citrusy coffee from Ketashi Estate, one of the largest coffee farms in Zambia. Kateshi Estate boasts 6,100 acres, of which 1,910 acres are dedicated to coffee cultivation. The farm has been under the current ownership since 2012, the year Singapore based Olam International purchased the Northern Coffee Corporation and revived these inactive estates. The company manages five estates which total a massive 14,500 acres of land. The management provides worker housing on the estates, funds a school with 800 students, as well as a medical clinic and research center.

Next, we included a coffee from Nicaragua produced by 126 small scale producers located in the department of Nueva Segovia, approximately 150 miles from Nicaragua's capital, Managua. This region is very close to the border of Honduras and is part of the Cordillera de Dipilto Nature Reserve. The reserve is a place rich with biodiversity of flora and fauna. The name Estrella comes from the Beneficio La Estrella, the coffee wet mill founded in 2013 in Ocotal.

Finally, we finished the blend with a sweet, nutty and subtly fruity coffee from Brazil. We source natural processed lots from Brazil's prime growing regions, always ensuring that the flavor profiles match our specifications. The natural or dry method of processing yields mellow flavors, typically imparting hints of dried berries which results when the coffee fruit is left in contact with the bean when drying. The classic nut-toned chocolate flavors of Brazil coffee combine with these delicate fruit notes to build the blend's rich foundation. When combined, these three distinctly different coffees come together to create an extremely approachable, balanced and complex blend.
Altitude
Variety
Processing
Why We Love This Coffee
Featuring coffees from some of the world's best known and most beloved producing countries, Prime Meridian Blend is designed to be smooth and satisfying. Originally, the blend was developed in collaboration with a Bay Area technology company for serving in their offices. One of their employees suggested the name "Prime Meridian" as a whimsical play on Equator's name.
Sustainably Sourced
Good Coffee, Better Planet
We treasure our relationships in the global coffee community and invest in projects at origin to support our partners in their commitment to environmental sustainability and social welfare. We also invest in reducing our day-to-day impact, through initiatives like energy-efficient Loring Smart Roasters to reduce carbon emissions per batch by 80%.

As a certified B Corporation, we are a leader in sustainable practices that impact people and the planet. This third-party certification requires us to demonstrate transparency and accountability throughout our supply chain and quantify the impact our business creates for our employees, the community, and the environment. We are proud to be part of this community working together toward one unifying goal: using business as a force for good.